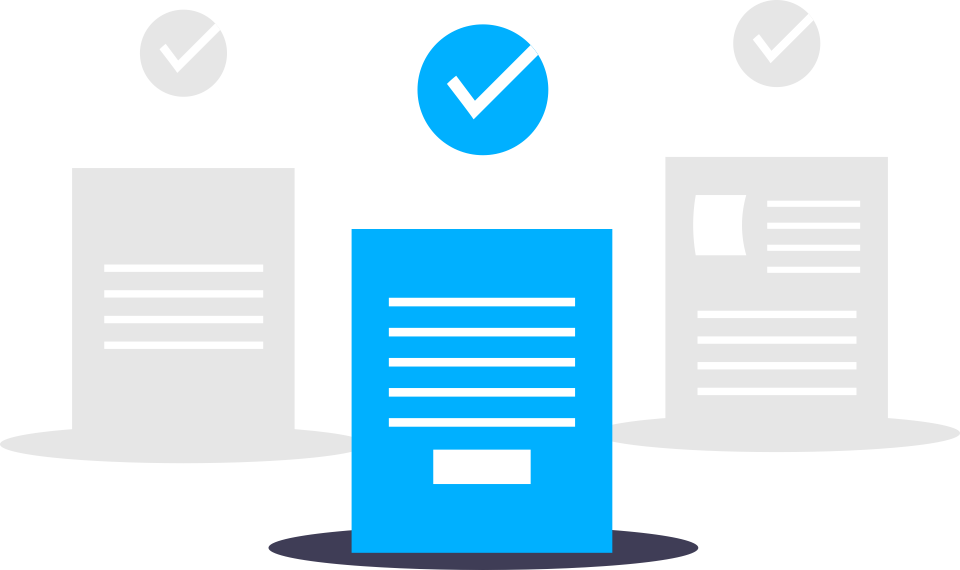 All About Digital Merchant Onboarding
The merchant onboarding process is the first exposure an independent sales organization's (ISO's) payment processing partners get to a new merchant. It's an important touch because it launches the underwriting process that determines whether or not working with the new merchant is worth the risk. Payment processors aren't desperate, and they can afford to be picky with new merchants, meaning they won't hesitate to turn down business that presents even a sliver of risk beyond what they're looking for. 
If the onboarding process doesn't go smoothly for any reason, it could easily result in one of two outcomes the ISO doesn't want: the application being returned for more information — costing the ISO time — or the application being rejected outright — costing the ISO time and the eventual revenues the merchant would've generated.
Why Traditional Merchant Onboarding Is So Problematic
For a process that requires everything to go well in order to maximize the chances of merchant approval, traditional merchant onboarding is shockingly inefficient and error-prone. It requires an ISO's staff to manually transfer an enormous amount of merchant data from static merchant processing applications (MPAs), requiring 30 minutes or more for even the most experienced staff members. And, because the data must be manually transferred line-by-line, traditional merchant onboarding presents opportunity after opportunity for costly errors. 
Even a single typo has the potential to result in an application denial. An incorrectly entered number can also result in an application being accepted, but with incorrect rates that could cost the ISO significant money on transaction fees. At best, the traditional merchant onboarding process is accurate but excruciatingly slow. At worst, it has the potential to cause major problems. 
How IRIS CRM's TurboApp Modernizes Merchant Onboarding
If manual data entry and human error are the scourges of merchant onboarding, then the solution is clear: remove the manual work from the process as much as possible. That's exactly what IRIS CRM has done with TurboApp — a proprietary merchant onboarding tool that automates the vast majority of the boarding process using an advanced boarding portal and digital MPAs. 
TurboApp effectively eliminates all of the problems with traditional merchant onboarding by letting an ISO's boarding staff and agents manage the process instead of performing all of it, shifting the focus to quality control and accuracy rather than data entry. 
TurboApp Allows for Fully Digital Merchant Onboarding
Every TurboApp application starts with a digital merchant processing agreement. By switching to fully digital MPAs, ISOs gain a number of major benefits. First and foremost, it enables them to use TurboApp! But beyond that, going digital eliminates the need to store thousands of paper MPAs, allows executed contracts to be sent back and forth with ease, allows the merchant to handle their paperwork without the need to print or scan anything, and much more. 
IRIS CRM users can go fully digital thanks to the system's easy PDF form mapping and Adobe Sign integration. Any of an ISO's standard paper forms can be easily mapped to an on-screen-fillable PDF, and Adobe Sign allows both parties to add secure, legally binding digital signatures in a matter of seconds. 
TurboApp Makes Merchant Onboarding Lightning-Fast
Once a digital MPA has been loaded into TurboApp, the system automatically pulls the relevant data from the form fields and populates the corresponding fields in the boarding portal. The user still has to enter information on rates (unless they're happy to keep their preset defaults!), but all other merchant information is already imported, leaving the user to simply check the fields for accuracy, make sure nothing is missing, and move on. 
Because TurboApp does all the data entry automatically and instantaneously, the merchant onboarding process is reduced from 30 minutes or more for experienced boarders to five minutes or less, even for inexperienced employees. The time saved allows ISOs to increase their boarding capacity, reduce the size of boarding departments, and redirect resources to revenue-generating operations. 
TurboApp Makes Merchant Onboarding Error-Free
Mistakes are inevitable when a human being is at the keyboard, but TurboApp doesn't make typos, meaning an MPA entered through TurboApp will always result in completely accurate data transfer, every single time. It's important for the human user to carefully look over the automatically imported data to ensure the merchant didn't make any typos, but aside from that, ISOs can trust TurboApp to get the key data from point A to point B accurately in an instant. 
The elimination of manual data entry errors ensures that each application hits the underwriting department of the processor with the greatest possible chance of acceptance, resulting in less time spent on second tries and resent paperwork and more successfully signed new merchants. 
TurboApp Saves ISOs on Technical Development
All successful ISOs work with multiple processing partners, but those processors have no interest in standardizing their merchant onboarding portals, and each one requires a slightly different set of fields in a slightly different order. As a result, ISOs have two choices: they can make their boarding staff jump back and forth between each processor's online portal and learn multiple distinct systems, or they can custom code their own integrations — an expensive process that requires ongoing maintenance every time a processor makes a change to their system. 
With TurboApp, IRIS CRM does that technical work for the ISO. TurboApp integrates with seven of the world's top payment processors: 
Fiserv AccessOne Omaha

Fiserv AccessOne North

TSYS ELAPP

TSYS Express & PPM

Paysafe iAccess

Priority Payments VIMAS

Worldpay MAG 
In each case, TurboApp has been designed to integrate perfectly with the processor's boarding portal, and signed off and certified by the processor for use with their systems. Whenever a processor updates its system, IRIS CRM updates TurboApp, and everything is recertified.
When a TurboApp user starts the merchant onboarding process, they select the processor they'd like to apply to, and TurboApp automatically configures itself to display only the necessary fields and nothing extraneous. With TurboApp, IRIS CRM users get all the convenience with zero need to spend time or money building or managing portals internally. 
TurboApp changes the way ISOs handle merchant onboarding by automating and digitizing the process, making it faster and more efficient while eliminating most of the potential for costly human error in the process. If you'd like to find out more about how TurboApp can save your ISO significant time and money by modernizing your merchant onboarding, click here to schedule a free guided demonstration of everything IRIS CRM has to offer.