August 2021 Product Updates
With the dog days of summer behind us and the end-of-summer blues setting in, IRIS CRM has 6 new product updates to lift your spirits. These new features bring subtle, yet impactful convenience so your brain doesn't need to work harder than it should while soaking up the last of the summer sun. 
August's product updates bring new functionality to 3 modules of the CRM – TurboApp, Lead Fields, and ACH. The majority of updates affect lead field functionality from read-only fields to timezone fields and character limits. Many of these new and improved features were implemented as a result of client requests through our feedback tool. We encourage all of our clients to share their new feature and improvement ideas with us.
Lead Highlight Bar on TurboApp
Our first product update is a highlight bar for TurboApp. While working on an application, users will now see a highlight bar at the top of the page with key pieces of information about the lead associated with the application. The information varies based on the processor in order to provide the most useful information to users. 
Users will see the DBA Name, Linked Lead, Assigned Sales Rep(s), Status, Group, and processor-specific information such as STW, Association, Account, etc. Having this information readily available will make it easier to put the application into context for the user without the need to go searching through the CRM. Users can easily open the linked lead to find any additional information they may need. 

Read-Only Lead Fields on Lead Creation 
Read-only lead fields can now be configured to apply when a lead is created in addition to an existing lead record. Previously, setting lead field permissions to read-only only affected fields after lead creation with no editing restrictions when a new lead is created. 
Clients can now have IRIS CRM's support team update their site settings so lead fields are read-only when a new lead is being created. This will prevent the restricted user class(es) from adding information to the selected fields when they are creating a new lead.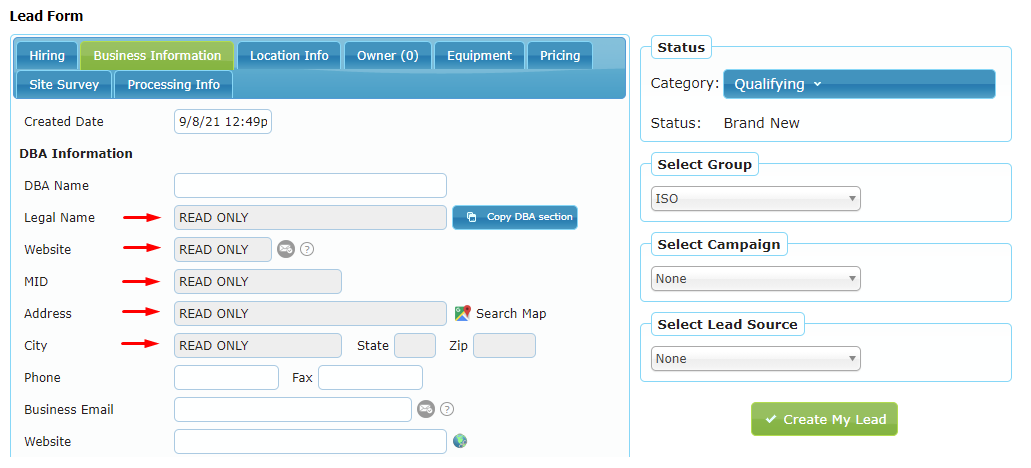 Pricing Templates Update Read-Only Lead Fields
Pricing templates are now able to update read-only fields. Previously, if a pricing template was applied by a user that had read-only permissions for affected lead fields, those fields would not be updated. We have changed this so users can apply pricing templates to all associated fields, even if they have read-only permissions for those fields. 
We are now allowing pricing templates to update read-only fields since the values of pricing templates are predefined. Therefore, the user is not setting the value, nor are they able to manually update the affected lead field value once the pricing template is applied. This will allow administrators to restrict pricing fields from being edited by users while still giving them the ability to update the pricing fields according to the organization's pricing templates. 

Character Limit for Lead Fields
Maximum character limits can now be set for lead fields using the field length value. Check the box below Field Length to enable the maximum character limit. Going forward, users won't be able to enter more than the character limit. Use this new functionality to provide additional data validation for specific fields to make sure users don't enter more than necessary.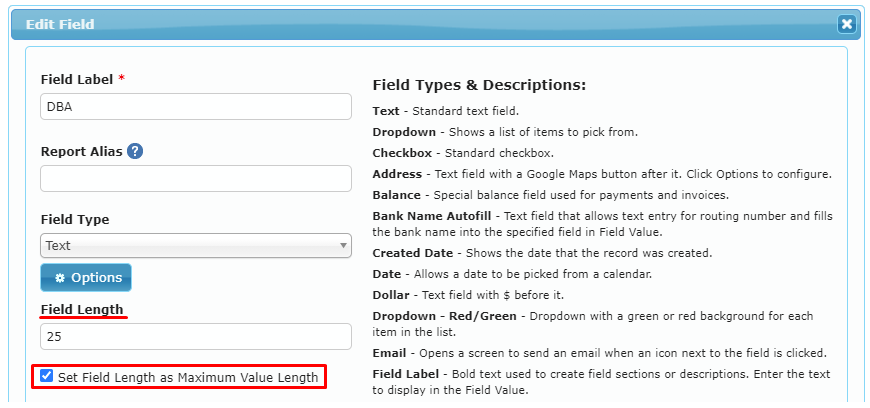 Automatically Populate Time Zone Based on Zip Code
Time Zone fields can now be configured to automatically populate based on the zip code that's entered in the linked zip field. Multiple time zone fields can be configured based on different zip code fields if necessary. This will help make sure users have the correct information prior to contacting a lead to optimize the time they reach out to a prospect. 
When calling a phone number using the dialer icon on a lead, the time zone field above the phone number will be displayed within the dialer to provide that information to the user while they're calling the contact. This can be used in lieu of the phone number's area code to determine the time zone since the area code is not always accurate for the contact's location. 
Totals for ACH Transactions
When processing ACH transactions using IRIS CRM's Paya integration, the total ACH amount is now displayed. This will remove the need to calculate the total payout when processing more than one payout or collection at a time. Separate totals will be calculated for the amounts being paid out and collected as well as the net total if there are both payments and collections.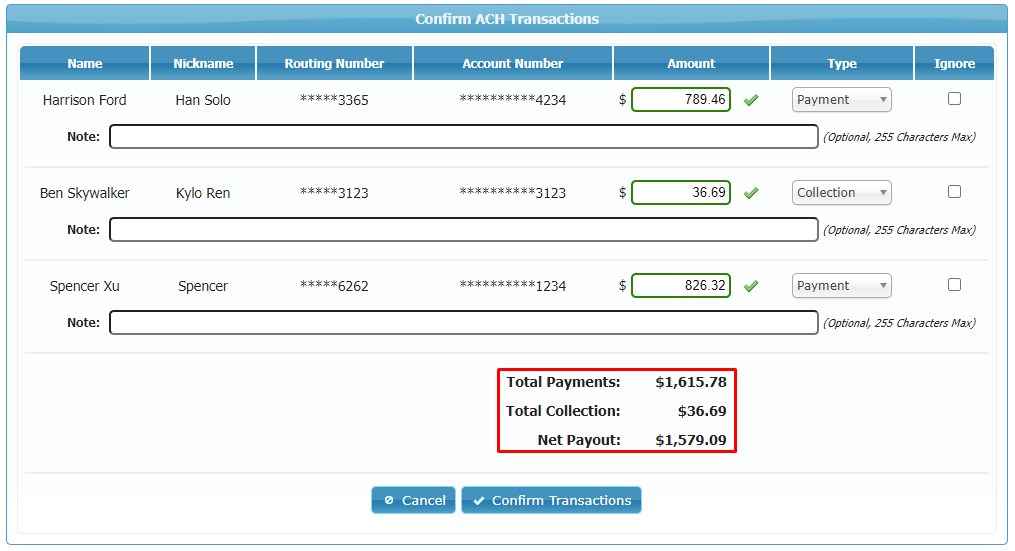 Reminder: A2P 10DLC Coming Soon!
Although it's not a new feature per se, Application-to-Person 10-digit long codes (A2P 10DLC) is a product update that is being made to IRIS CRM that will require action from all clients. If you didn't receive our email last month about the transition to long codes, please continue reading and check out our blog post about what steps are necessary to stay compliant. 
IRIS CRM is working on behalf of clients to register their business and associated phone numbers with US mobile carriers to meet the requirement for Application-to-Person 10-digit long codes (A2P 10DLC). Completing registration will ensure the deliverability of SMS messages sent from clients' 10-digit phone numbers. Without brand verification, mobile carriers may filter and block messages sent by businesses. 
A2P 10DLC is being implemented to combat fraud, increase SMS deliverability, and improve customer engagement with brands. In the coming weeks, IRIS CRM will prompt administrators to enter additional verification information within the CRM. Stay tuned for additional information regarding the registration process.  
Not an IRIS CRM client but you want to see all of the cool new features we've added? Click here to schedule a demo with us today!