Automated Fiserv North Boarding Pricing Warnings
We have now added an additional layer of data validation for Fiserv North merchants, to ensure that the International and Association fees are filled in correctly before submitting an application.
An application for boarding new merchants to a payment processor typically consists of hundreds of fields that need to be filled in.
If you've ever filled in such an application manually, then you know that it is a very slow and tedious process, and one highly prone to human error.
IRIS CRM's TurboApp boarding application tackles both these problems by automating as much of the onboarding process as possible.
It brings the whole process down to about 5 minutes by automatically importing the data that you have already collected on your lead.
It also provides advanced data validation to make sure that the information entered in the application is accurate.
As the International and Association fees are not mandatory fields in the TurboApp, they can be frequently overlooked by users submitting the application, which can result in incorrect billing down the line: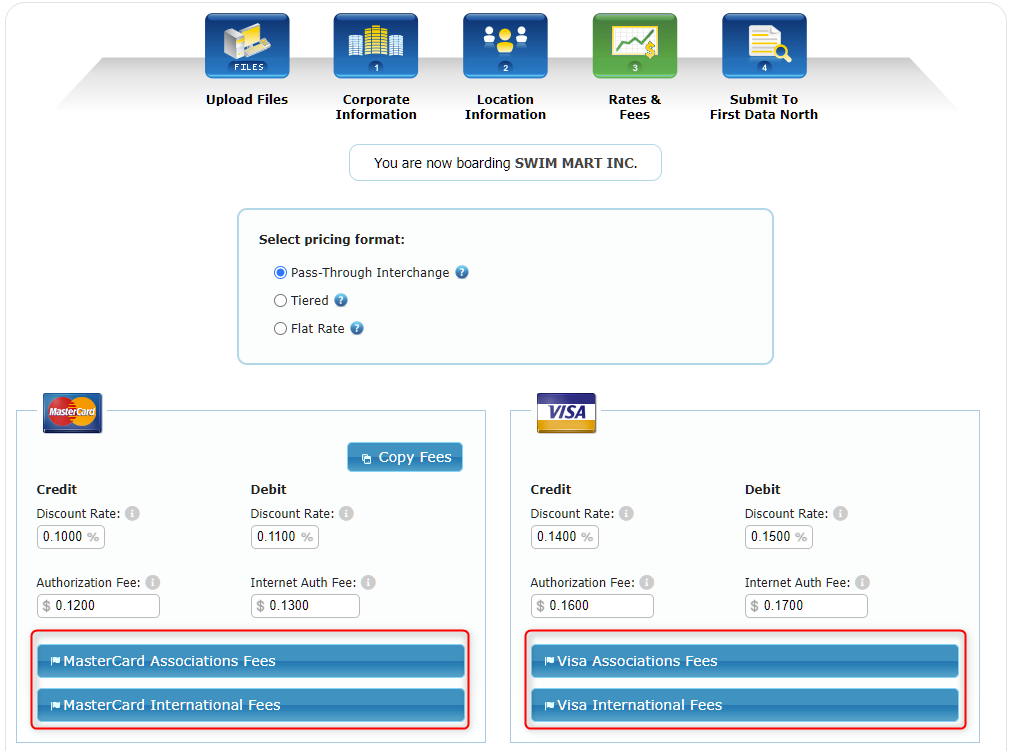 To prevent such an issue from occurring, we have now introduced automated warnings that will be shown to the user if any of the International and Association fees are missing.
Here is an example of one such warning:
When the warning is displayed, the user can click Cancel to go back to the Rates & Fees page and fill in the missing data.
Otherwise, if the fees are not required for the current merchant then the user can simply click OK to continue on with the submission process.
We hope you find the new update helpful in closing more accounts faster.
More cool updates are on the way so stay tuned!
---
Fiserv North & Not Using IRIS CRM?  Let's Talk!
Join Over 200 ISOs Using IRIS CRM To Grow.
Schedule A Demo To Learn More.  Work Faster.  Work Smarter.
---
For sales tips and the latest electronic payment news check out the daily IRIS CRM Daily Bulletin and for the latest product updates and company news please join our newsletter.