IRIS CRM is happy to share that we've added more automatic fee date calculation options for the merchants of TSYS FSP ISOs in TurboApp and when updating pricing on existing merchants using IRIS CRM's automated TSYS maintenance helpdesk tickets.
The full range of fee date settings that can be found in the TSYS (Global Payments) PPM template platform, including Delay options and all Frequency options, have been added.
The three updates included in this release are:
New option to Delay the start date for billing a fee by a set number of months.

Additional Frequency options of Monthly, Annual, and One-Time to control how often a fee is charged to a merchant.

In TurboApp, when boarding a new account, tooltips will show on each fee to indicate if and when the fee will be billed.
The additional fee date options will allow you to fully tailor your TSYS fees to your unique merchant relationships and give you peace of mind that fees will be billed exactly when you intend.
TSYS PPM Fee Start Date Delay 
Thanks to client input, we have added a Delay option to TurboApp's fee configuration to fully mirror the settings offered by TSYS to delay the start date of a fee. This gives you full control of when fees are first billed to ensure they are charged according to the timing agreed upon with the merchant so they don't experience any billing surprises in the early days of their relationship with your ISO. 
The Start Date Delay option can be set in your TurboApp Default Values, while boarding a merchant through TurboApp, and when editing the pricing for existing TSYS merchants. In the dropdown, you can select 1 to 6 months or a custom number of months if you wish to delay the billing date even longer.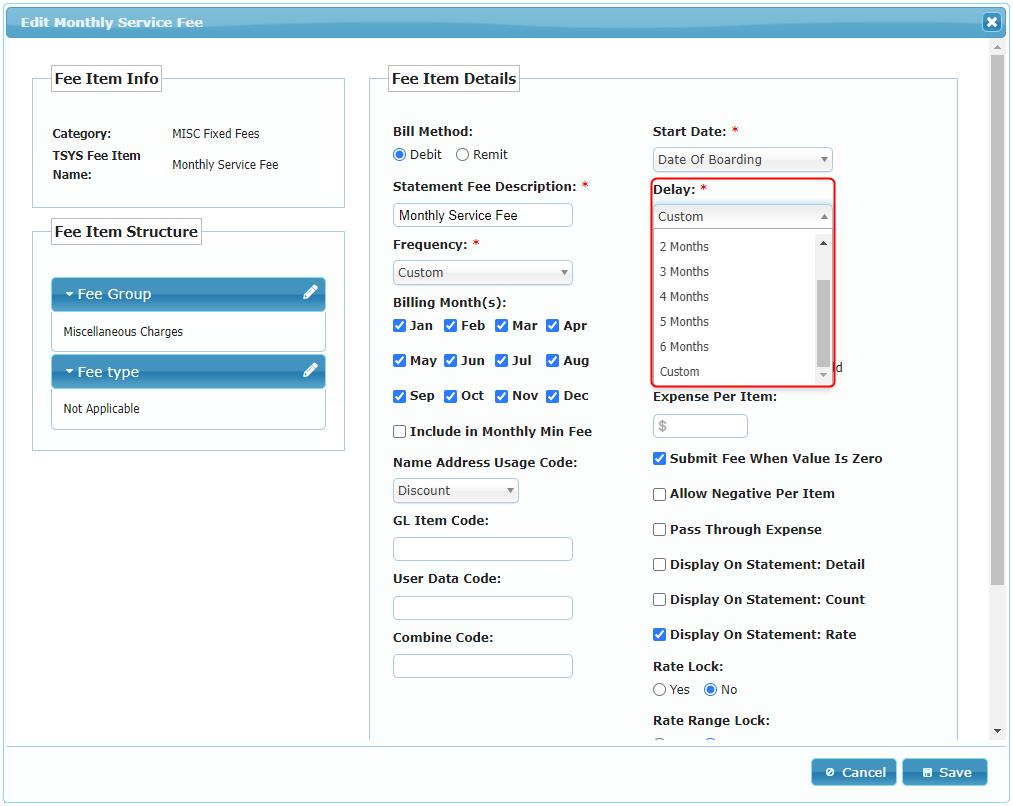 Additional TSYS PPM Fee Frequency Options
IRIS CRM already offered the ability to customize the billing frequency based on which months the fee would be charged. However, TSYS also offers Monthly, Annual, and One-Time options that we have now added. By having the full range of Frequency options, you have complete control over when merchants are charged to ensure you don't over or under charge them. 
Frequency can be set in your TurboApp Default Values, or users can update it when boarding a new merchant or updating an existing TSYS merchant's pricing through the automated helpdesk ticket.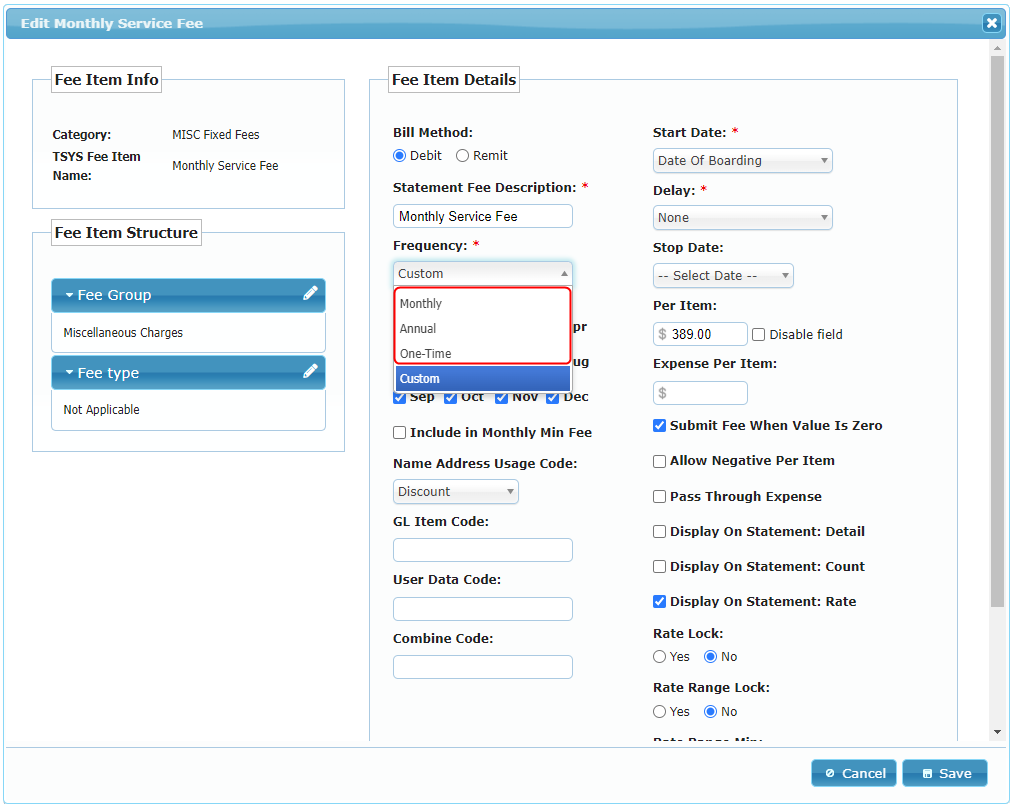 Fee Tooltips
In addition to our new Delay and Frequency options, while boarding an account in TurboApp, you will see a tooltip on each fee that describes if and when it will be billed based on its settings. Just hover over the icon to see the start date details.

We hope by including the full range of TSYS PPM fee date options, your TSYS boarding and maintenance experience is better than ever. Contact our Support Team if you have any questions or run into any issues. 

IRIS CRM offers the most efficient merchant onboarding experience for TSYS FSP ISOs and others through our proprietary TurboApp functionality. See a demo from our Sales Team to experience how the onboarding process can be reduced from 30 minutes to as little as 5 minutes with IRIS CRM.