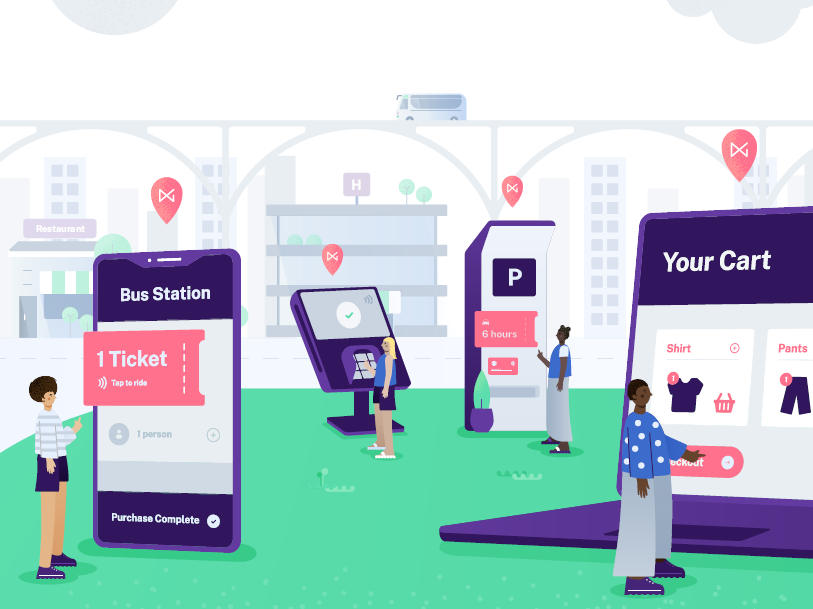 Boost ISO Performance with NMI & Other Top Payment Gateways
There are a number of things merchants need to collect payments and do business besides just a merchant account. One of the most important is a payment gateway. Whether it's online, in-store, or at an unattended station like a parking garage or vending machine, a payment gateway of some kind is a mission-critical part of every electronic sale. But, traditionally, payment processing and payment technology, like gateways, were separate businesses. Merchants needed to get one and then get the other somewhere else to be able to sell – an unnecessarily inefficient system, to say the least, and one that left a lot of opportunity on the table. 
Today, forward-thinking gateway companies like NMI are increasingly partnering with ISOs in order to bridge the gap between processing and tech – enabling ISOs to resell services on behalf of the gateway company and enabling merchants to buy payment processing, gateway services, and anything else they need all from a single vendor.
That integrated sales channel is sometimes referred to as "full commerce enablement." It represents a complete technology stack that allows a payments company like an ISO or payment facilitator to handle the entire merchant lifecycle – from recruitment to onboarding to technology enablement to ongoing processing – all from one place, offering some major benefits to everyone involved.
The Benefits of ISO Gateway Resales
Partnering with a top gateway provider like NMI or Authorize.Net should be an easy choice for most ISOs because reselling gateways and value-added services greatly improves the customer experience, helps ISOs compete better in a tight market, and creates new revenue opportunities at little to no cost. 
Gateway Resales Provide One-Stop Shopping and Boost Merchant Convenience
Merchants want to spend their time selling, not managing vendors, accounts, and technology stacks. Becoming a gateway reseller enables ISOs to save their merchants the trouble of having to deal with an additional vendor. That helps merchants get everything they need faster, simplifies their monthly billing, and makes accessing service and support easier. 
In short, being able to get gateway services and payment processing from the same place is a huge convenience that merchants genuinely appreciate. 
Gateway Resales Help ISOs Compete Better by Enabling Merchants to Do More
A gateway is a necessity, but many gateway providers also offer a variety of value-added services – all of which an ISO can resell. For instance, just a few of the services ISOs can resell through NMI's full commerce enablement platform include: 
Electronic invoicing to help merchants bill more efficiently

Automatic card updating to ensure subscription or recurring sale payments are never interrupted

Advanced fraud protection to help shield merchants from costly abuse

Direct QuickBooks integration to streamline bookkeeping

Level III processing to open up merchants to lucrative B2B and government contracts 
Bringing all these services and more into a single sales channel enables merchants to do business better, and enabling merchants beyond just payment processing is a powerful way for ISOs to stand out in a crowded and extremely competitive space.
Gateway Resales Open Up New Opportunities for Cross-Sales and Monthly Residuals
Perhaps most importantly of all, becoming a gateway reseller provides ISOs with an opportunity to cross-sell their merchants the additional services they already need. Stand-alone gateway services, value-added features like the ones listed above, and pre-set packages all represent ways to generate new monthly revenue with effectively zero additional process costs involved. 
ISOs reselling gateways pay the gateway provider a wholesale rate for the services, and then set their own markup when signing on merchants. That guarantees gateway reselling will always be profitable and turns an ISO's entire existing portfolio into a potential source of fast, easy, new sales. And, best of all, with the right tools, gateway services can be tacked on to processing services in a matter of seconds, creating new residuals while adding zero friction to the sales process and simultaneously making the merchant's life easier.
Full Commerce Enablement with NMI and IRIS CRM
One of the most powerful full commerce enablement tools available today is the partnership between NMI, one of the space's leading gateway providers, and IRIS CRM, the payment industry's top customer resource management platform. 
The direct, seamless integration of NMI gateway onboarding into IRIS CRM enables ISOs and payment facilitators to sell payment processing, gateways, and NMI's many value-added services, all from a single, user-friendly point of control. Not only can ISOs use NMI gateway resales as a way to open up new opportunities and revenue sources, but they can roll the entire process into the same tool they already use to recruit, board, and serve their payment processing clients. The result is new revenue sources with no new technology and little-to-no new training required, enabling users to add gateway services and packages to existing accounts in seconds, or to new accounts right at the time of onboarding. 
Onboard Merchants to Gateway Services with Unparalleled Speed
IRIS CRM users can add NMI services to existing merchant accounts in a matter of a few clicks using the system's built-in support ticketing system. The ease of onboarding existing customers to new gateway services turns an ISO's entire portfolio into a pool of already-qualified, already-familiar leads that can be converted quickly and easily, creating new revenue seemingly out of thin air. 
NMI gateway services can also be added while brand new merchant applications are being submitted through the TurboApp automated boarding system. TurboApp enables ISOs to board new merchants to processing services in a matter of minutes or even instantly using the system's new one-click boarding tool. NMI integration means gateway services can now be seamlessly added to the same process, enabling agents and operations staff to board merchants to NMI as well as a payment processor, with almost no additional time, effort, or cost involved.
For a first-hand look at how easy reselling gateway services and onboarding new merchants to NMI through a payments CRM can be, schedule a free guided demonstration of IRIS CRM today.