Coming Soon: New User Interface
After much anticipation and a lot of hard work, IRIS CRM is proud to share that we will be releasing our new user interface in the coming weeks. There is much to look forward to in the new UI as it's not just a coat of paint on existing functionality, but is chock full of new and improved features that we're sure you and your users will love! 
Once the new interface is released, it will be the default view that users experience when they log in to their IRIS CRM account, including merchants. The legacy version of IRIS CRM will still be available and easily accessible using a switching button that is located in the user menu or by editing the URL manually. 
The debut of our new user interface will affect some, but not all, of the components within IRIS CRM. We will be updating page-by-page after release for the remaining functionality. Pages that are included in the coming release are the home page, leads, merchants, helpdesk, and users. The menu from the new user interface will be displayed on all pages, including legacy pages, to provide a consistent experience for users so they don't have to constantly change how they navigate through the site. 
We will have resources available for administrators and users to familiarize themselves with the new user interface, including video demonstrations and a PDF Guide. Once they are prepared, we will send them out and provide relevant links to make it as easy as possible for your team to make the transition to the new UI. 
We hope you are as excited as we are for the new user interface, we are looking forward to sharing it with you and hearing your feedback! Continue scrolling to see what you can expect with the new UI.
Home Page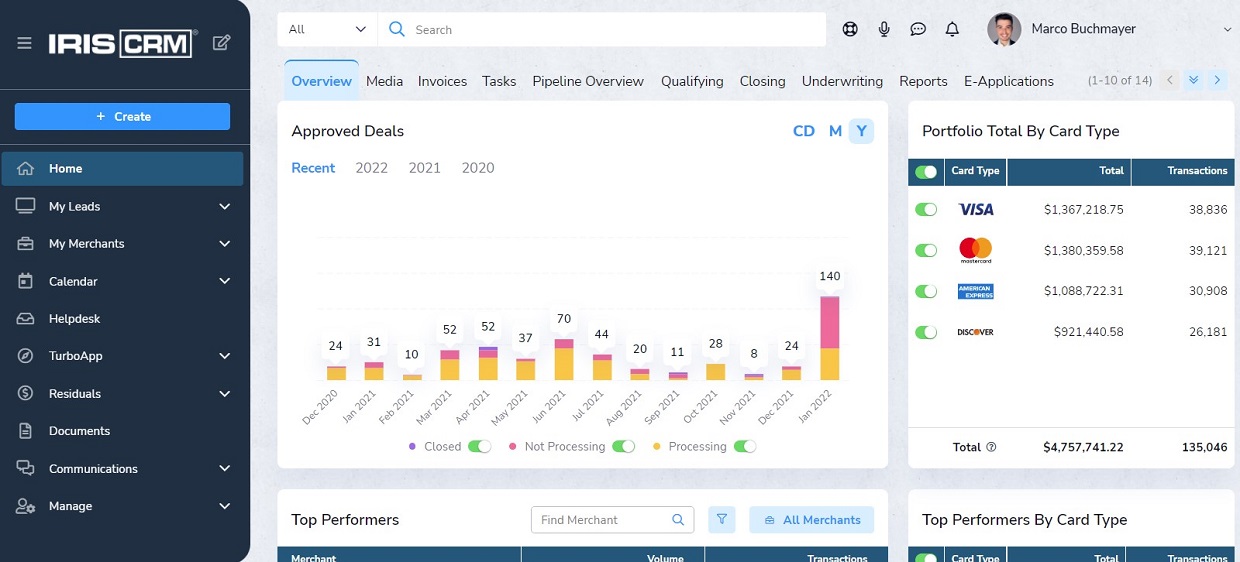 My Leads
List View


Table View

Lead Record
Top Portion of Lead Record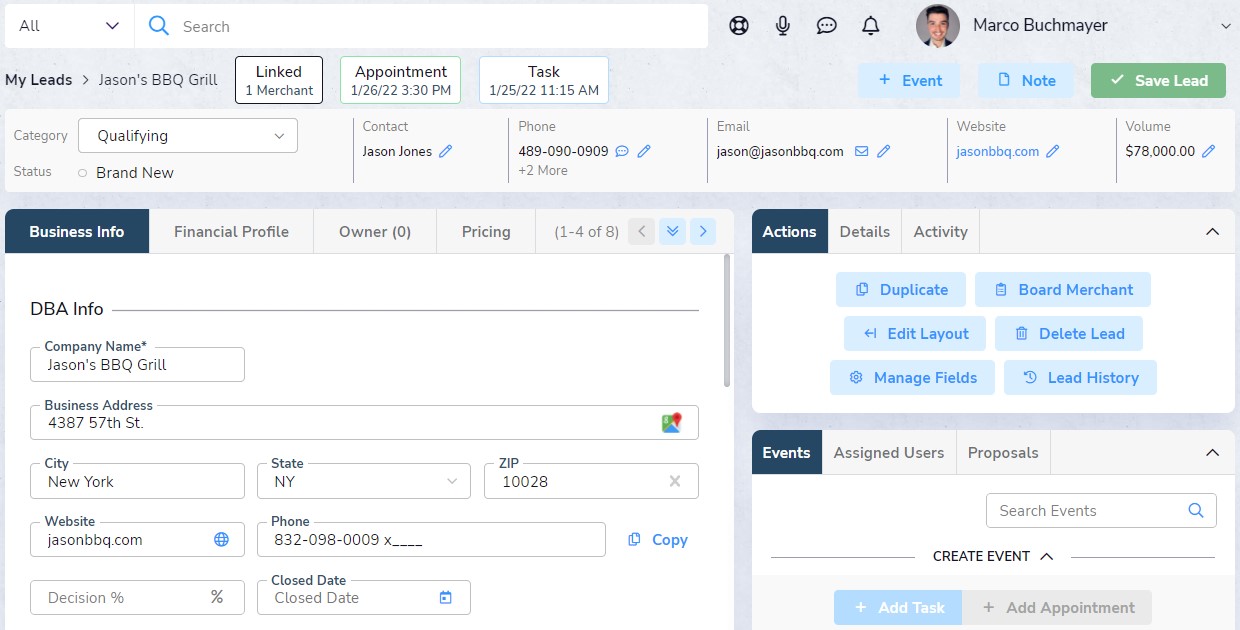 Lower Portion of Lead Record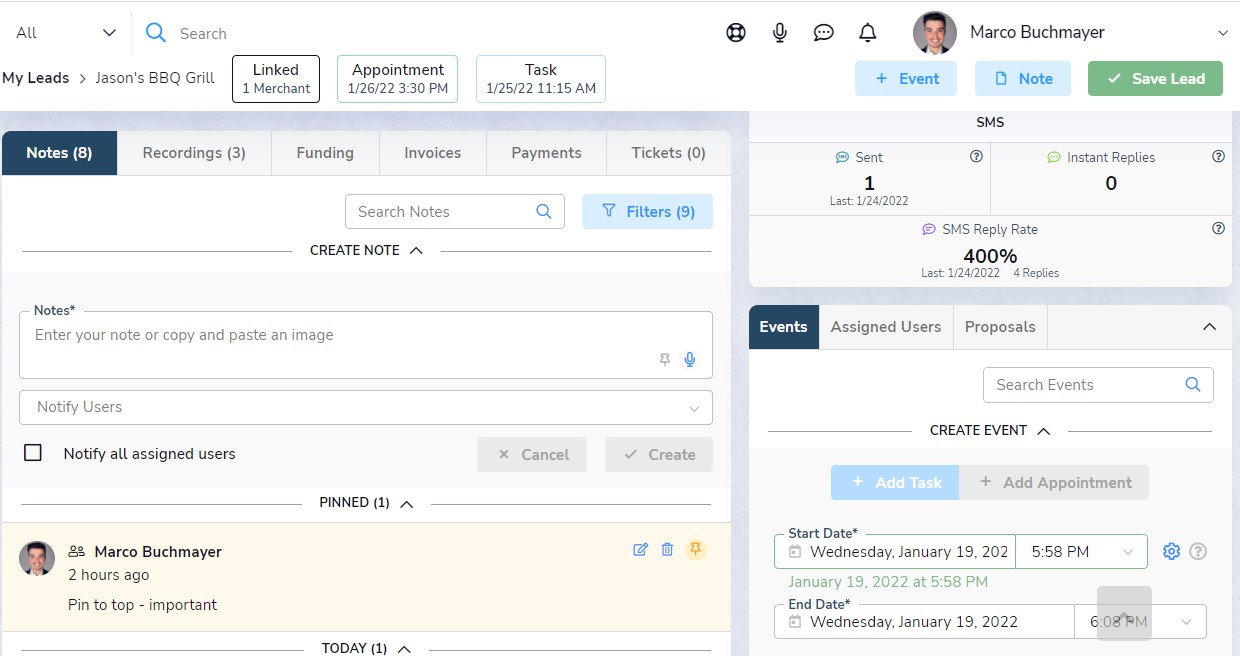 My Merchants

Merchant Record

Helpdesk
Overview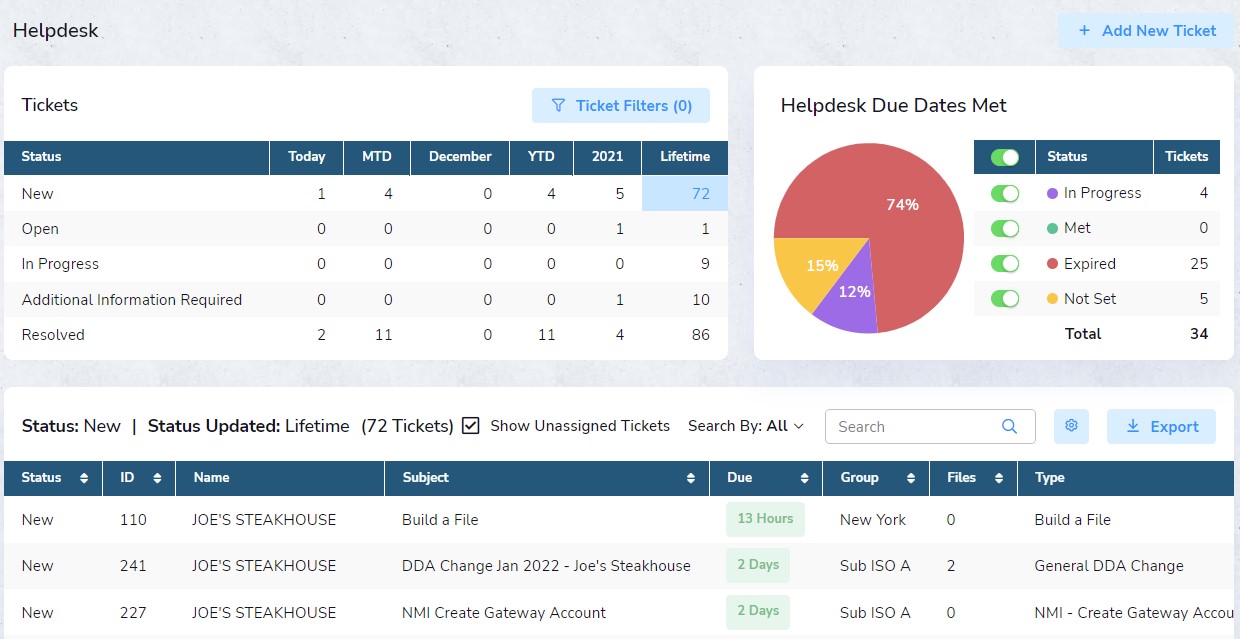 Create Ticket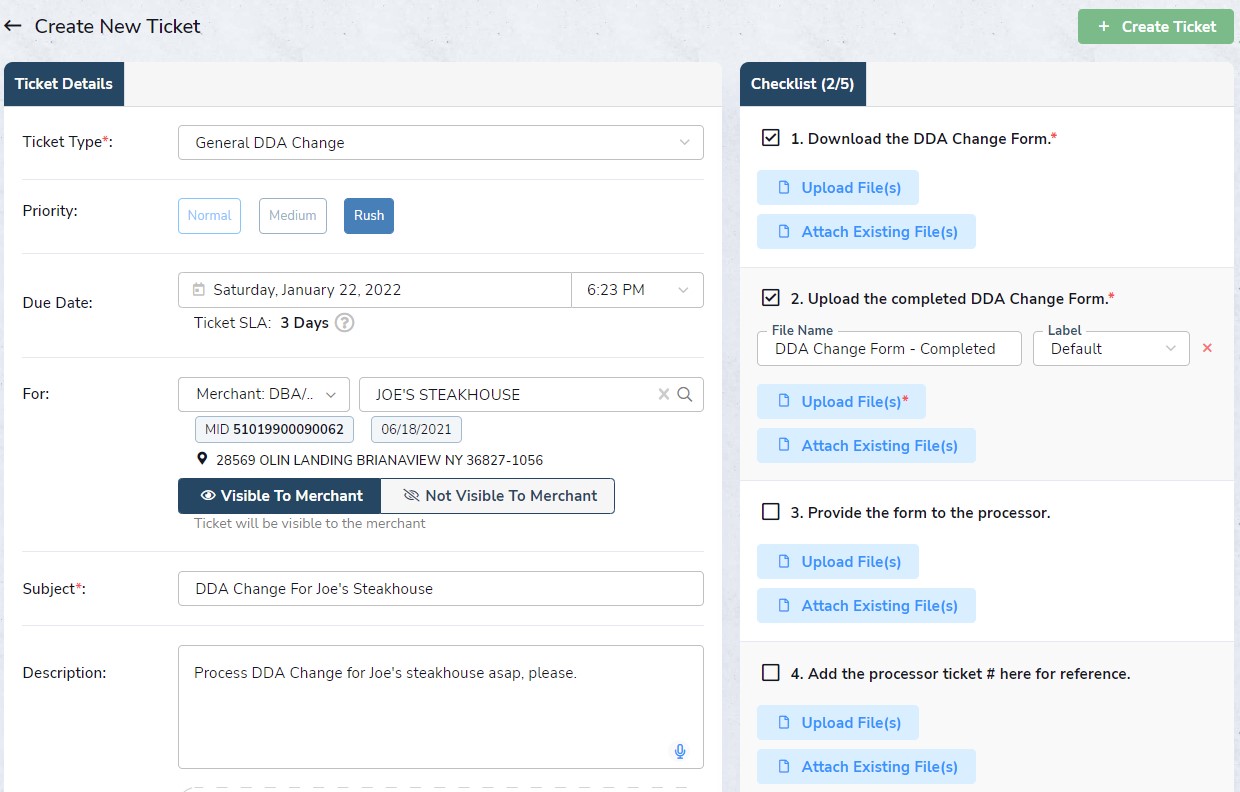 View Ticket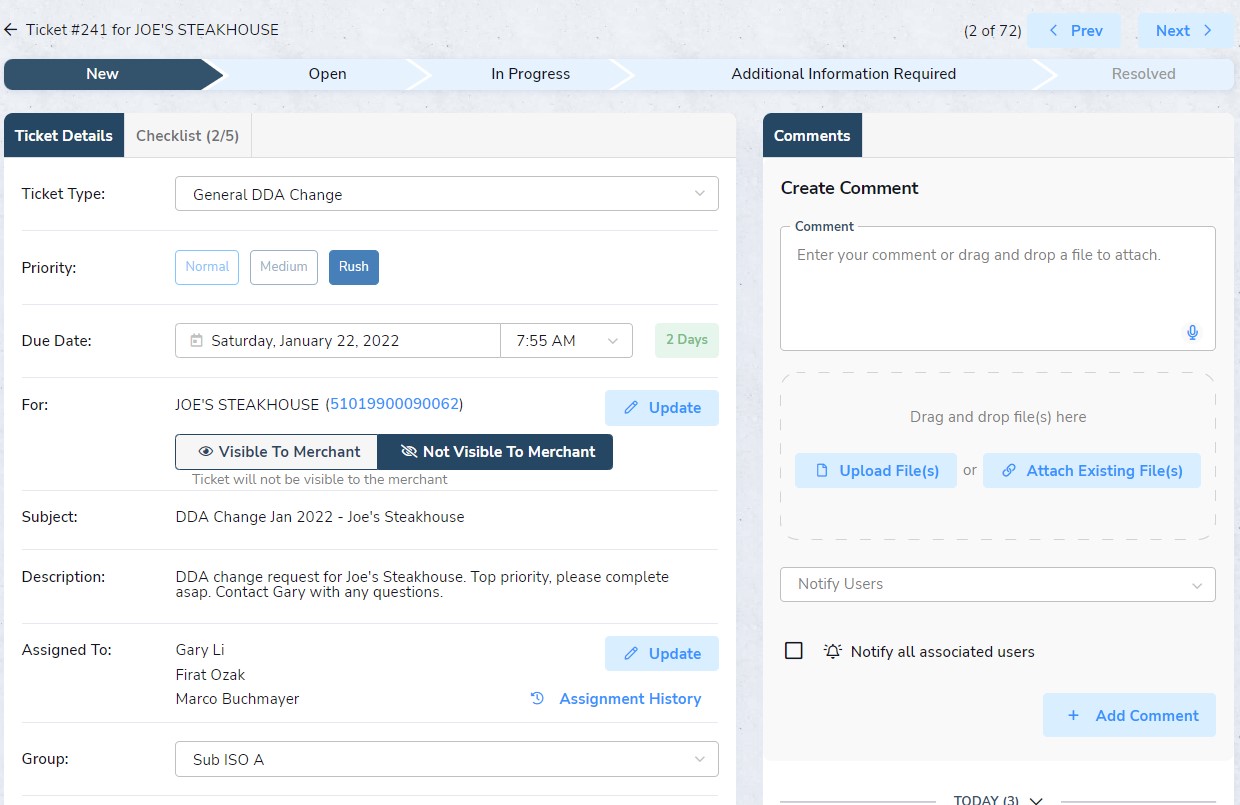 Users
User List

Manage User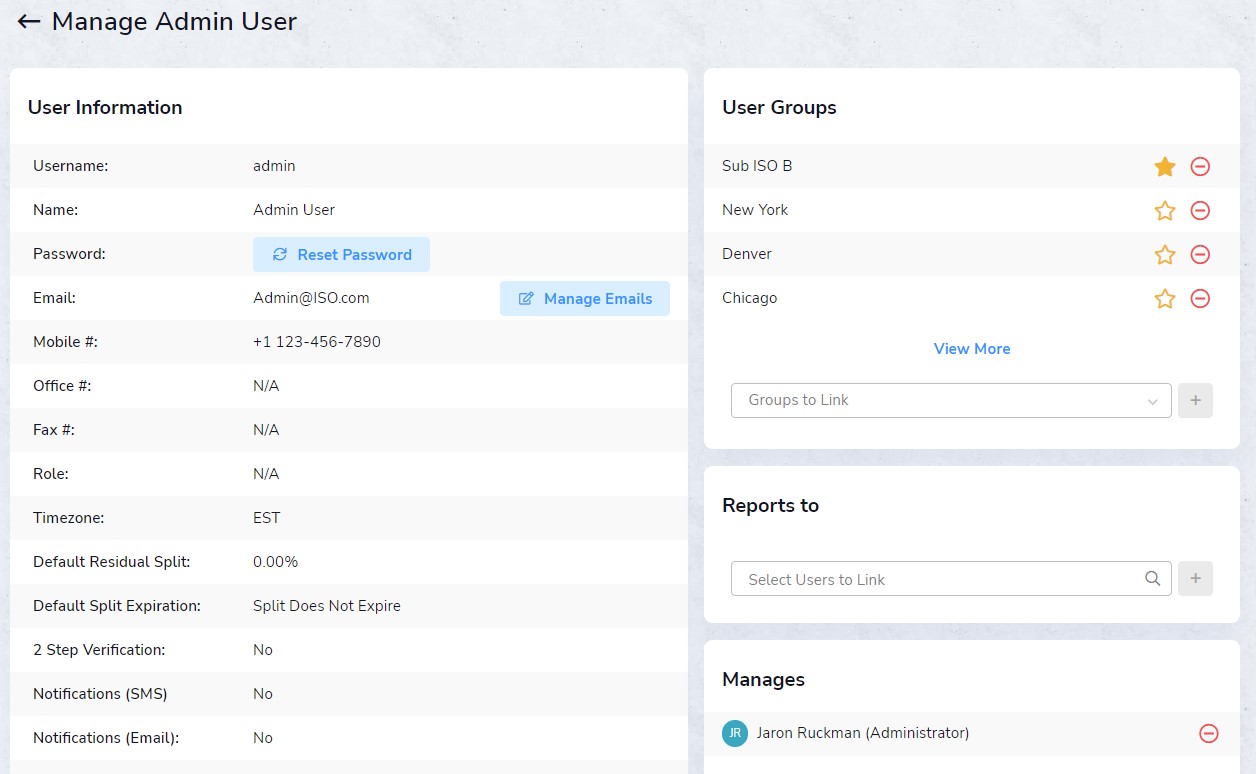 Edit User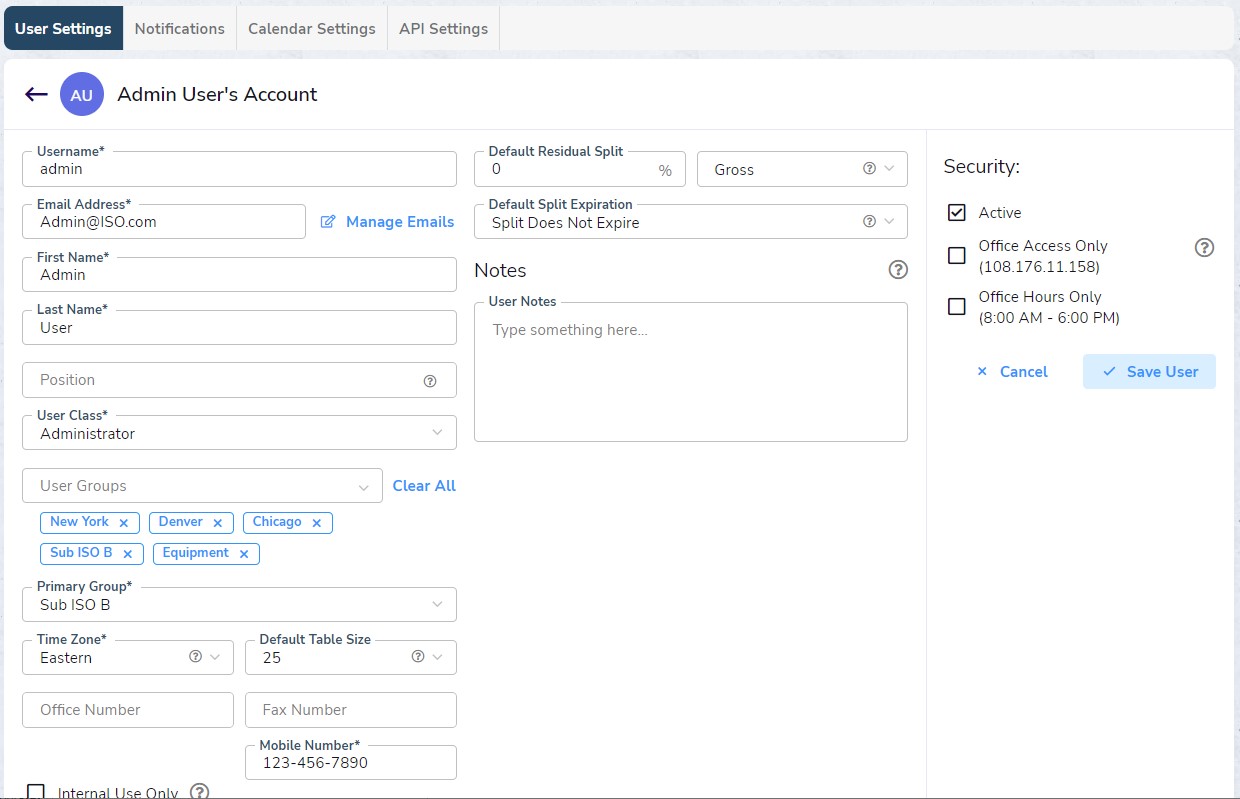 User Settings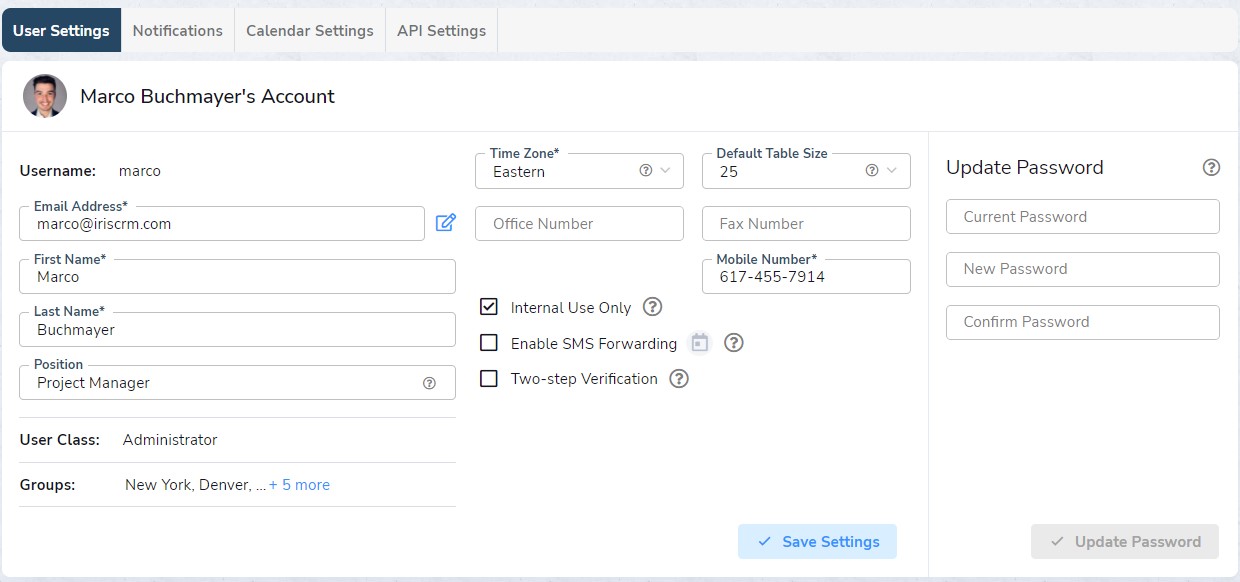 Risk Reporting
Another exciting addition to IRIS CRM that was recently released, although not in our new design yet, is Risk Reporting. You can find this under the Tools section of the menu in the legacy view, or under My Merchants in the menu for the new UI.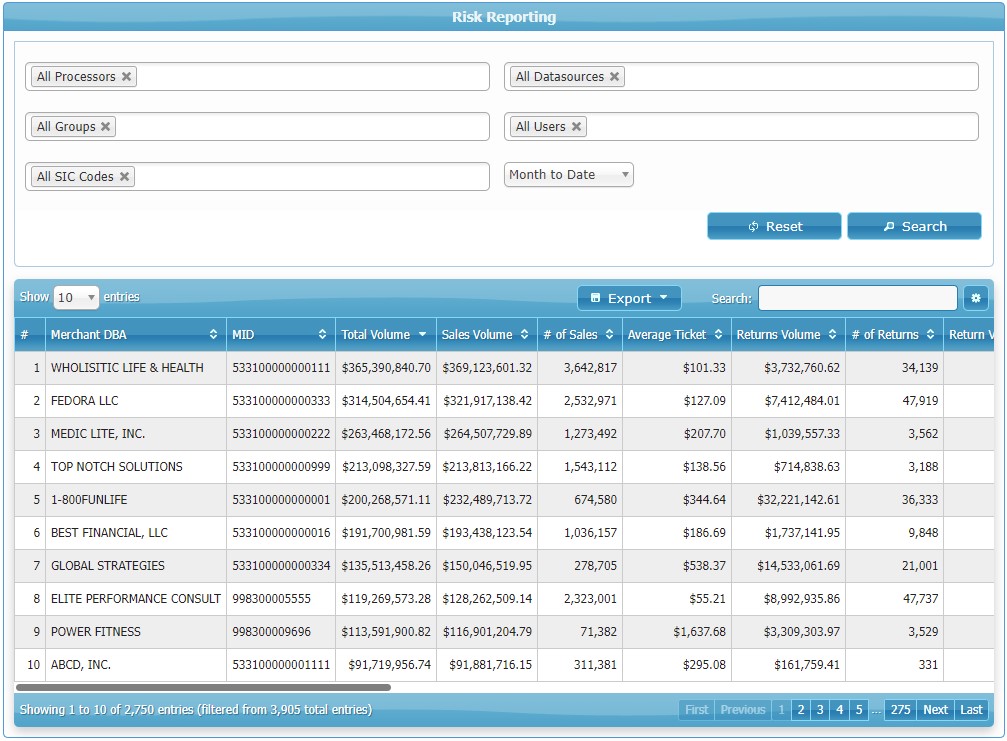 Risk Alerts and Notifications
In addition to Risk Reporting, we have added Risk Alerts and Notifications to easily track and manage potentially high risk merchants with ease. Administrators can set alerts based on various criteria such as the chargeback ratio, volume, or transaction count. Once configured, triggered alerts will be tracked for your team to review and address as necessary on the Risk Alerts page. 
Triggered Alerts

Add New Alert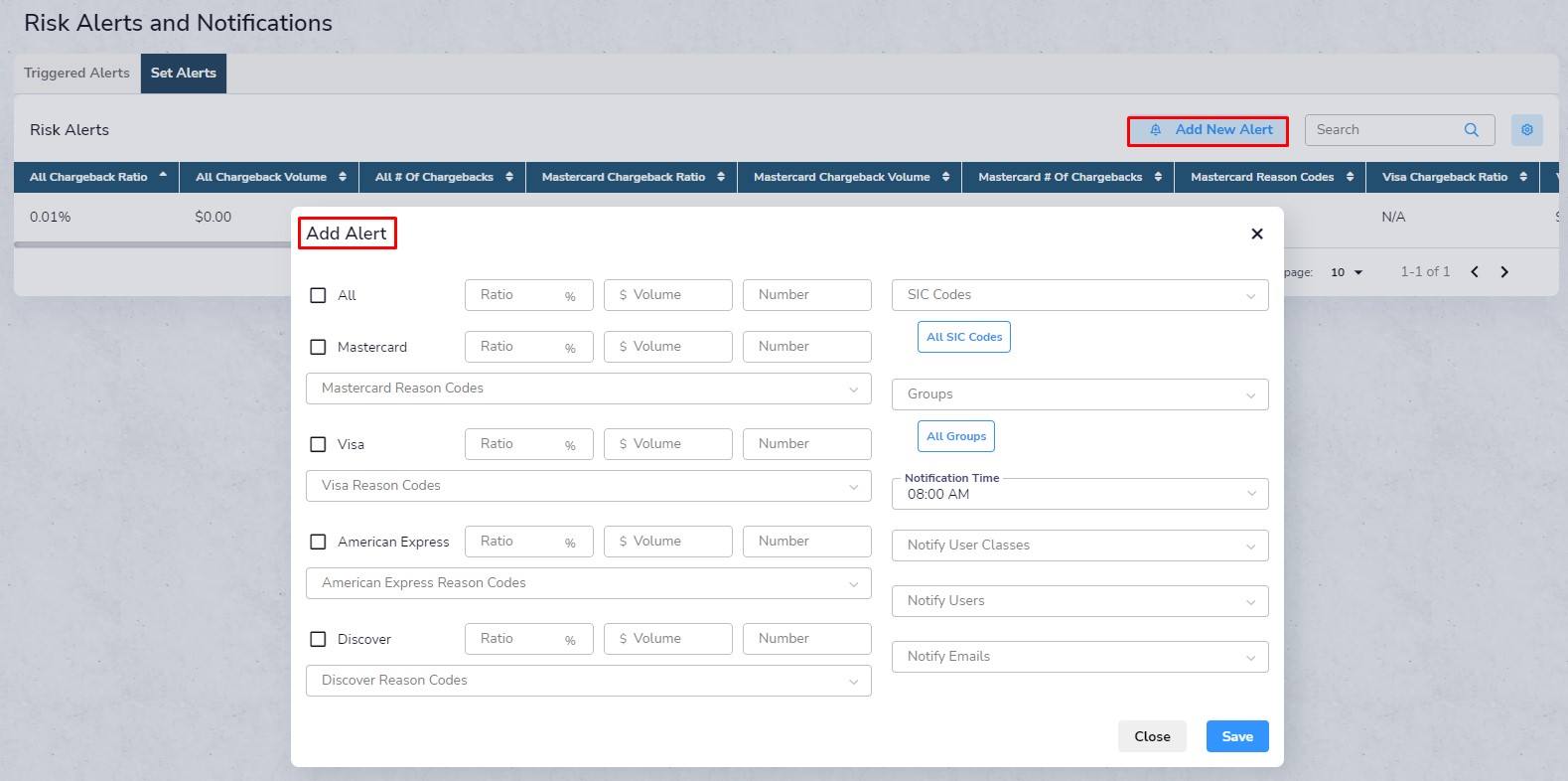 To receive a demo of our new user interface, schedule time with our team to see all of the new and exciting features it has to offer, as well all of our payments industry focused solutions that already exist.