Complete Web Forms With E-Signature
Coming hot on the heels of the initial release of our Web Form Builder, we are pleased to announce the addition of E-Signature capabilities for a complete web form experience. 
With E-Signature you can instantly transform your simple merchant data collection form into an end-to-end merchant processing application (MPA) that can quickly and easily be submitted to your processor. Leverage IRIS CRM's workflow automations to create an even more seamless merchant boarding process.  
For those who are not familiar,  IRIS CRM's Web Form Builder is our built-in drag-and-drop form tool that requires zero coding experience to create a fully functional form to gather data from merchants. It comes equipped with pre-configured widgets to structure the form, mapped lead fields that auto populate data directly to the lead record, and now, E-Signature documents. 
IRIS CRM continues to eliminate double data entry and streamline data collection by utilizing the web form data to populate both the lead record and E-Signature documents. Our data mapping makes it as easy as possible for merchants to fill out all of the documents needed to start processing, and saves your staff from additional data mapping and manual data entry. 
Continue reading or watch the walkthrough video below to see how to enable E-Signature on your new and existing forms to increase the speed that your organization can board merchants.
E-Signature For Web Forms Walkthrough
How To Add E-Signature To Web Forms
E-Signature documents can be configured when adding a brand new form or you can update existing webforms to incorporate E-Sign. 
For new web forms, click New Web Form in the top right. You will now see a dropdown menu in the middle for E-Signature Application. Expand the drop-down to see the list of your E-Signature documents.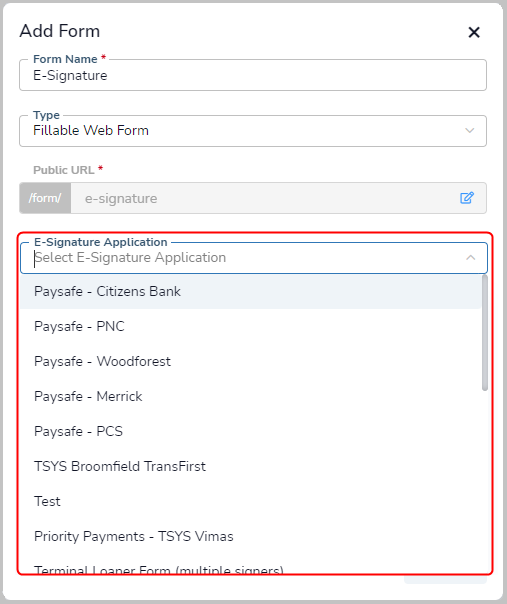 You can select one or multiple documents to include for signing. If you select multiple, drag each document to reorder how they're displayed during the signing process. For multiple documents,  the first document listed (with the gold star) will drive the E-Signature settings.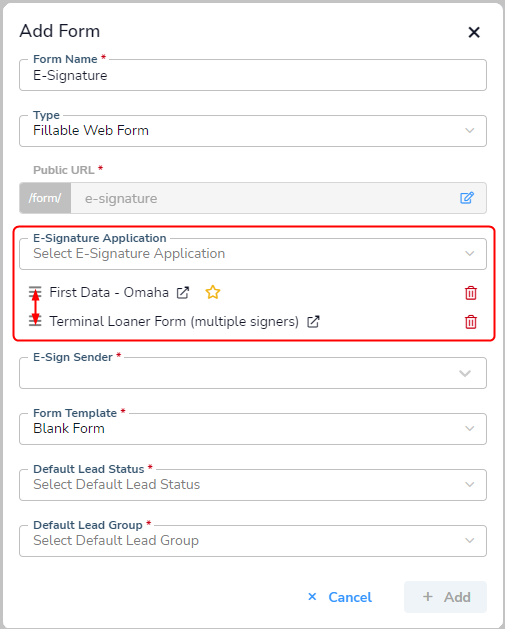 Next, select the E-Sign Sender. The sender is who the merchant will be see the email is from when they receive emails regarding the E-Sign documents.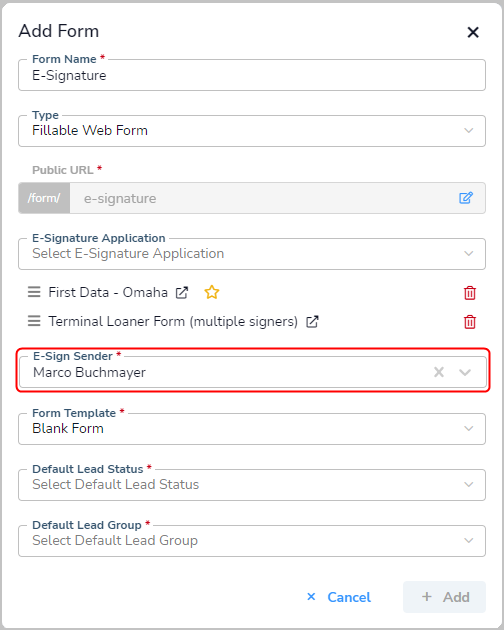 After you've selected the sender, complete the last few fields like you normally would when creating a web form and click Add. Going forward, anyone who fills out the new form will be taken to the E-Signature form right after submitting the form and a new lead will be created. Both the E-Sign document and lead will be populated with all of the mapped field data from the web form.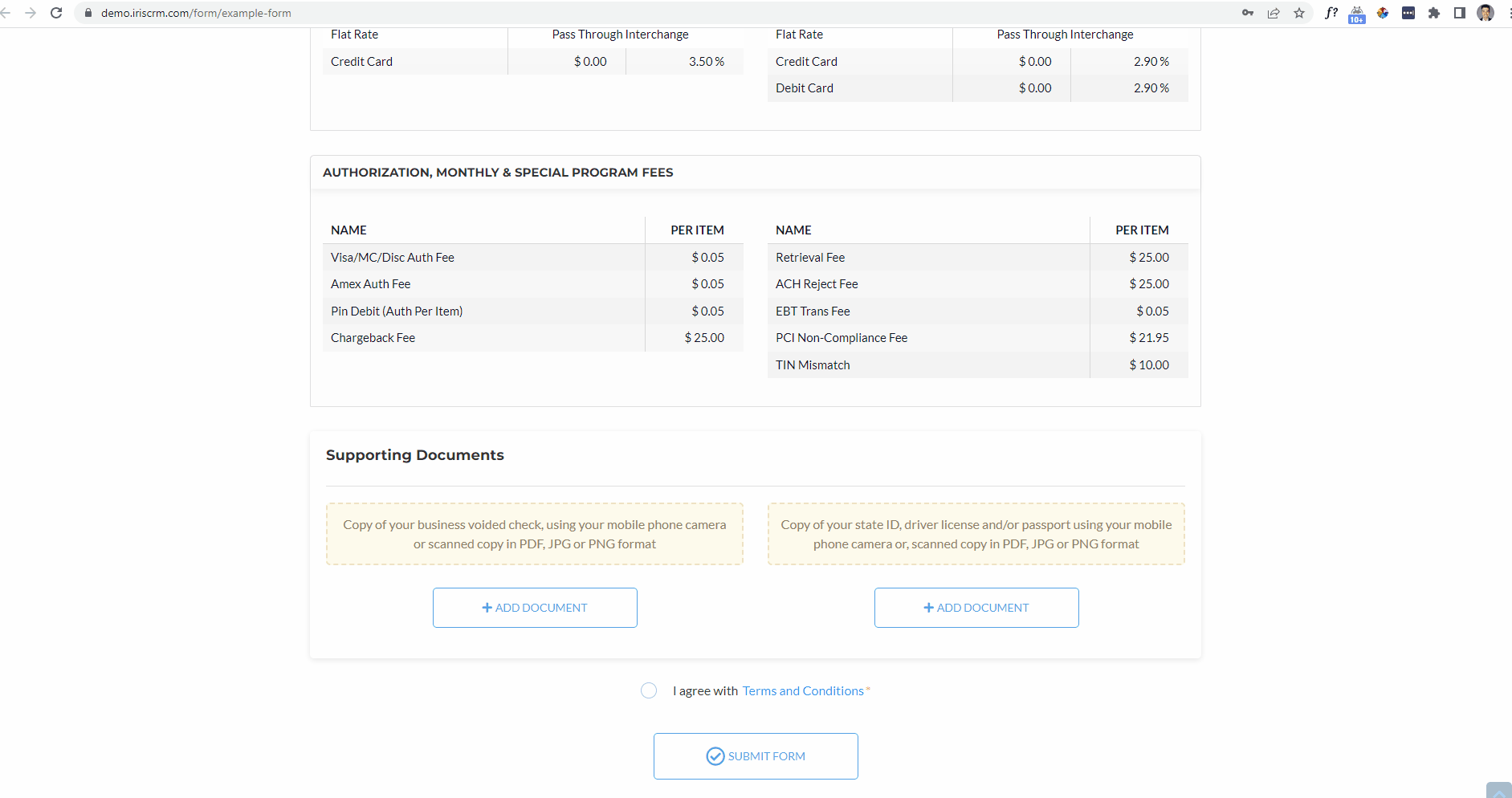 In order to add E-Signature to existing web forms, click the edit web form icon in the top right of the specific web form. 

The pop-up to edit the web form is very similar to the pop-up for creating a new web form and configuring E-Signature works the same way. Select documents from the E-Signature Application drop-down, re-order the documents if necessary, and select the sender.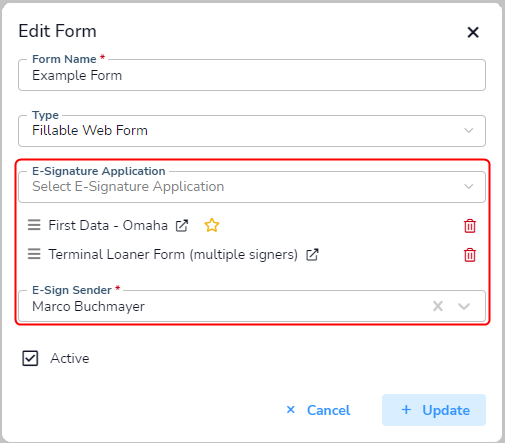 In order to generate the E-Sign documents successfully, you must have a contact field configured on the web form to receive the E-Sign. If you map your lead field with the "Email" special to your web form, it will automatically be used for the E-Sign process, just like it would if you were doing an E-Signature outside of web forms.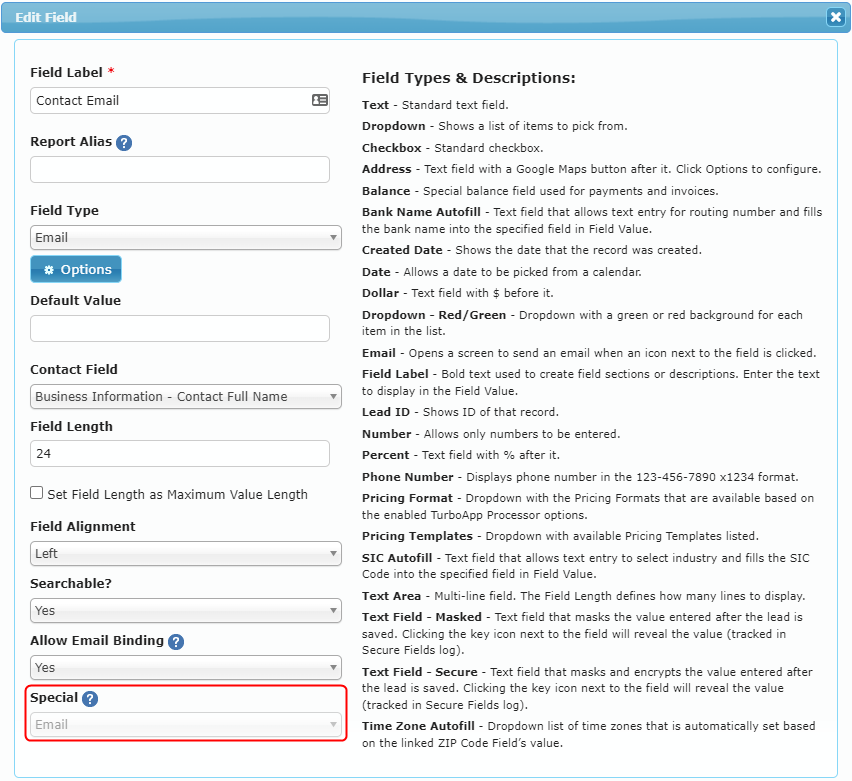 You can also set a different email field in your web form to receive the documents. Click on an email field while in edit mode on the form and check the E-Signature Signer Email checkbox at the top of the settings on the left side. You can also select a Contact Name field from the form which will be used to populate any name variables in your email templates so the merchant receives a personalized email. 

With E-Signature documents selected and the sender and signer fields set, you are ready for merchants to sign your merchant applications right after completing the form so their information can be collected quickly and submitted straight to the processor.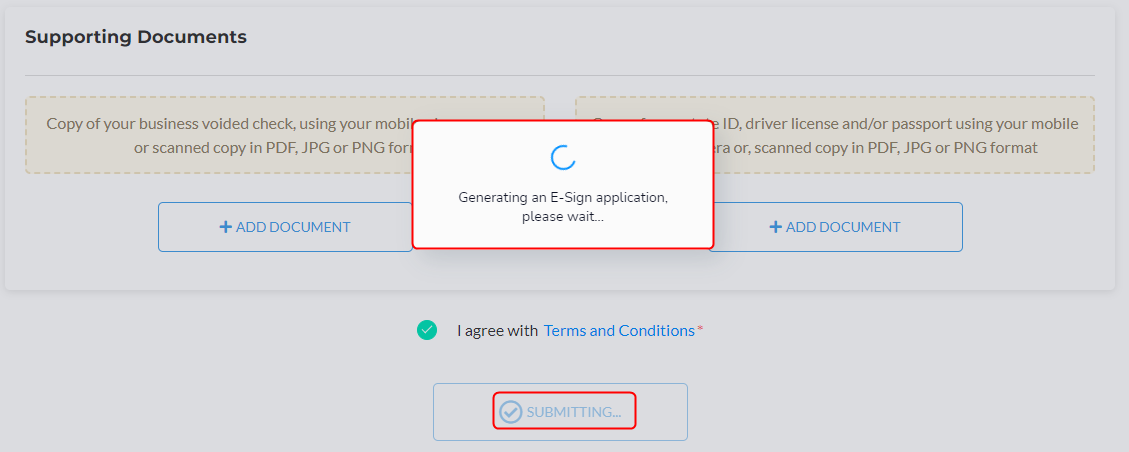 IRIS CRM has made the E-Signature process for web forms even smoother by removing unmapped fields for the documents so users aren't confused by empty fields that are highlighted. Instead, they jump straight to the signing process to complete the forms right away.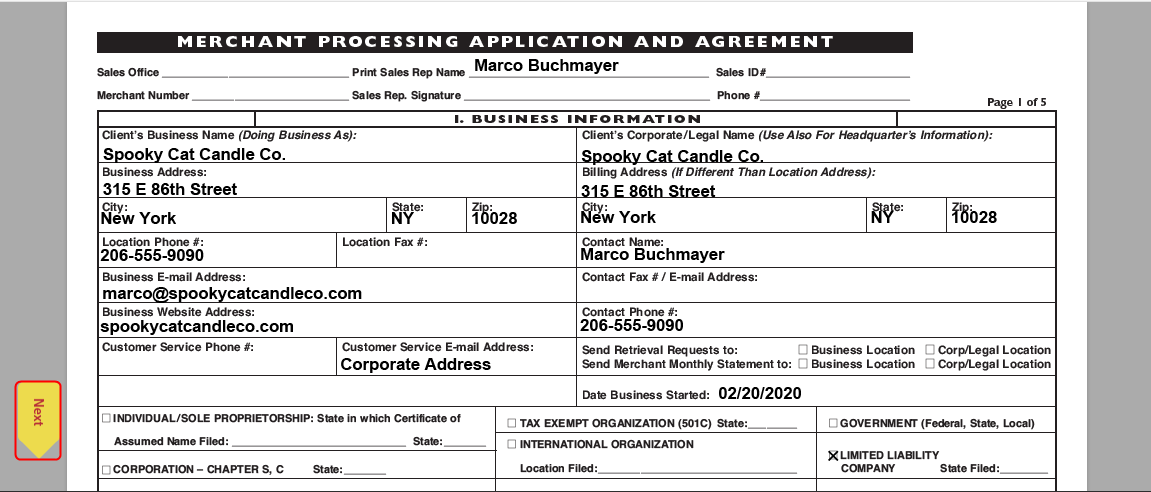 IRIS CRM's web forms reduce the time to processing for your merchants so both you and your merchants can capture value faster than ever before. 
IRIS CRM's processor certified E-Signature integration with Adobe Acrobat Sign combined with numerous direct-to-processor TurboApp boarding integrations make it a powerhouse CRM tool for ISOs, PayFacs, Sponsor Banks, and agents to gain an advantage over their competitors. Meet with our Sales Team to learn how E-Signature combined with our other payments-specific functionality can help you rapidly scale your merchant services business.