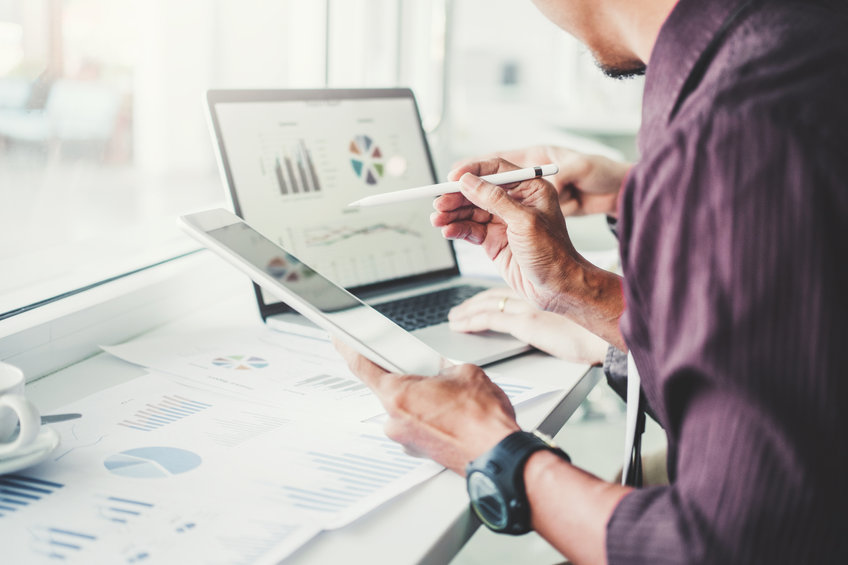 Creating a CRM Culture: How to Get Employees to Buy Into Your CRM
Customer resource management as a business philosophy describes collecting and using as much customer data as possible to improve every customer-facing aspect of operations, from marketing to sales to service and support, and beyond. CRM systems are powerful, advanced sales tools designed to help businesses achieve those goals. But as powerful as CRM is, just purchasing a system doesn't guarantee your ISO can extract all the benefits the software has to offer. To truly make the most of your customer interactions and the valuable data they generate, you'll need to foster widespread employee buy-in and create a "CRM culture" at your ISO. Culture changes are never trivial undertakings for any business, but luckily, there are some straightforward ways you can ensure your employees will be excited about your new software and a CRM culture thrives. 
Make the Benefits of CRM Clear
The benefits of a CRM to an ISO as a whole are very clear – faster portfolio growth, healthier residuals, and lower costs. But trying to force a CRM onto your staff and expecting them to simply understand or appreciate those organization-wide benefits is a recipe for apathetic adoption. To truly get a team fired up about a new CRM system – or CRM as a practice, for that matter – it's crucial to make it clear what's in it for them. 
The benefits of a CRM are so widespread that the software has something to offer effectively everyone in an organization. Agents can look forward to a more efficient, frictionless sales process and, in turn, better residuals. Operations staff using a feature like IRIS CRM's TurboApp can look forward to cutting down the time it takes to board merchants from 30 minutes to as little as five, gaining them more time to breathe and manage their work. Managers can look forward to much deeper and clearer business intelligence, allowing them to make more informed decisions and better plans. Even the front desk can lighten its load with features like IRIS CRM's built-in interactive voice response phone system. Regardless of who is using a new CRM, to generate truly enthusiastic buy-in, it's crucial to make them understand that the system benefits them and their work personally in addition to just the widescale organizational benefits.  
Promote CRM Training and Make it Available
In general, CRM systems do a lot. They aren't necessarily complex to use, but they have a lot of areas, features, and "moving parts" that can make them intimidating at first to brand new users – especially the kind with decades of experience working in highly analog ways. To ensure even the most technophobic employees of an ISO adopt a CRM – even begrudgingly – it's important to promote training and make it readily available when and where it's needed. 
And training doesn't just mean formal, scheduled sessions. Those are important at the beginning of the adoption process because they're an efficient way to reach a lot of members of an ISO at once. But it isn't enough. What many companies fail to realize is that employees actually crave ongoing training, with well over 80% citing it as important to them and roughly three-quarters even willing to do ongoing professional training on their own time at home. ISOs looking to maximize buy-in should take advantage of that willingness to train by making self-serve resources a high priority. Videos, training manuals, knowledge bases, infographics, and in-house mentors are all great ways to offer employees on-demand training when and where they want it. The more options available, the more likely it is each employee's learning style will be served. To really push adoption over the edge, it's also a great idea to provide an allotted number of hours each week that employees can use specifically to explore the resources available to them however they see fit. 
Choose a CRM with User-Friendliness in Mind
Even with training – even if agents and operations staff understand the workings of your CRM inside and out – if they don't feel like it's making their jobs easier and saving them time, they won't use it. If a CRM is perceived as high-friction, it – and all the benefits it offers – are as good as wasted. As a result, it's extremely important to ensure that in addition to committing to training, you select a customer resource management platform with a heavy focus on user experience. But, how do you determine which platforms do and don't have great user interfaces?
First, talk to the sales rep or support specialist you're dealing with specifically about their platform's user interface and workflow. If the company isn't user-focused, it'll become apparent pretty quickly. More importantly, make sure you get a full walk-through of the software and judge for yourself whether or not it feels like something you would personally want to use. CRM companies will happily provide demos, and if a guided demonstration from a professional whose job is to know the software inside and out still comes across as clunky, take note. User experience isn't everything, but it's a very big factor in successful adoption, so when a demo jumps out at you in a positive way, that experience should be weighted heavily in your decision-making. 
Whichever CRM you choose, understand that adoption won't come automatically. It requires educating your ISO's team on the benefits the system offers them, empowering them with the right training, and ensuring the system is as easy to use as possible. 
IRIS CRM is the payments industry's leading customer resource management platform, built specifically with adoption and ease of use in mind. IRIS CRM's brand new, frictionless user interface makes operating the system fast, easy, and highly intuitive. The team also specializes in providing unparalleled training, support, and documentation to clients, ensuring ISOs always have the information they need, when their employees need it, to get the most from all areas of the system. 
To find out more about the platform and all the ways it can help your ISO establish a CRM culture, schedule a free guided demonstration of IRIS CRM today.