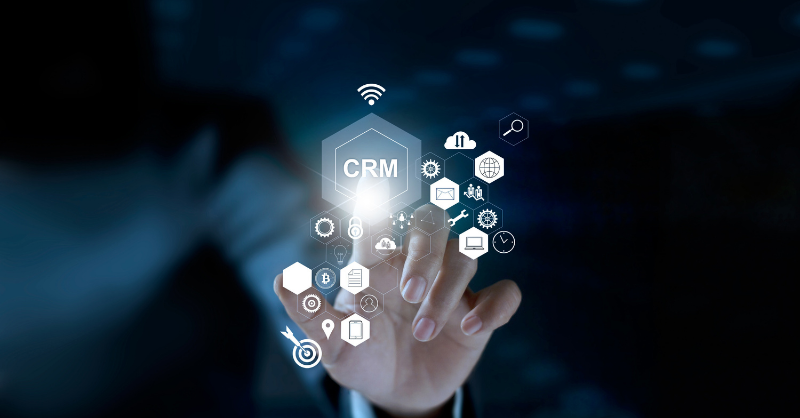 CRM Payment Processing – The Benefits of Customer Resource Management Systems for Independent Sales Organizations
Merchant services is a rapidly growing and highly competitive industry. To stay ahead of the pack, the most successful ISOs are always looking for ways to generate new competitive advantages and grab every chunk of additional market share they can. One of the most powerful ways an ISO can get an edge on the competition is the adoption of a customer resource management system, a software tool designed to centralize and improve all aspects of customer-facing operations. A payment processing CRM specifically built for the merchant services industry further refines the system's included tools to target the unique merchant acquisition, service delivery, and administrative tasks faced by ISOs on a daily basis, minimizing time and headaches while maximizing residuals. 
Make Agents' Jobs Easier with Advanced Sales Tools
CRMs are all about efficient use of customer data, and offer advanced tools to help agents utilize an organization's stored customer information to make lead management more efficient and the sales process more effective. With a payment processing CRM like IRIS CRM, ISOs can generate leads automatically from a variety of sources including web forms and even inbound phone calls. With a lead account saved in the system each additional contact is automatically recorded, ensuring the vital data from each call, email, text, and website visit is captured every single time. 
As more and more data is generated, the system can automatically recategorize leads as prospects interact with agents, submit web forms, click email links, or take any number of other actions. Agents can access the entirety of a lead's stored data from anywhere in the system, including the built-in power dialer, enabling them to understand merchants' needs better and provide a more personalized sales process. Overall, a CRM ensures that agents know more about where each lead is in the sales process, and what it will take to move them to a successful close. 
Cut Onboarding Time by 80%
IRIS CRM comes with a proprietary boarding tool called TurboApp that automates almost all of the data entry involved in onboarding and cuts the process from 30 minutes or more to as little as five. TurboApp's automated boarding portal takes in a merchant's digital MPA and instantly pulls all the relevant information into a set of boarding forms that automatically configure themselves to perfectly match the fields required by the payment processor. 
Rather than manually transferring a merchant's MPA information line-by-line – a time-consuming and highly error-prone process – boarding teams can just load the digital document into TurboApp, review the data for accuracy, and submit. A faster, more accurate process increases an ISO's boarding capacity, decreases the need for dedicated staff and large boarding departments, and eliminates the human error that can lead to delays and rejections. 
Automate Reporting and Residuals Calculations
Managing reporting from half a dozen or more different processing partners is one of the most time-consuming parts of ISO management, especially when residuals roll around each month. Each processor has a unique reporting format, and manually scouring through pages of numbers to find the right information just isn't efficient. 
A good CRM for payment processing, like IRIS CRM, takes the time and headache out of reporting by automatically combining and presenting all of an ISO's processor reports in a single, easy-to-use dashboard. With IRIS CRM, residuals are also calculated automatically based on the agent splits programmed into the system, meaning when residuals numbers drop each month, managers will have immediate access to all of the numbers on a portfolio, processor, and even merchant-level basis. Agents can also be paid out immediately with 100% accuracy, ensuring a happy, loyal sales team. 
Improve Merchant Service and Support
Having all relevant merchant data in a single, centralized database makes it easy for ISOs to maintain a high level of awareness over each merchant in their portfolio. Accurate, real-time merchant data enables ISOs to track which merchants are their top performers, which are struggling, and which may be more trouble than they're worth. Attention can be divided based on need and value, ensuring the highest level of service possible and enabling ISOs to coach merchants who just need a little guidance to meet their full potential. 
Payment processing CRMs offer an enormous amount of utility to ISOs, streamlining and enhancing everything from merchant acquisition to residuals management to ongoing customer service, and beyond. IRIS CRM is the payments industry's most advanced CRM, offering a complete set of sales and productivity tools as well as a full-featured power dialer at no extra cost. To find out more about how IRIS CRM can improve all of your ISO's most important processes, click here to schedule a free guided demonstration of the system now.