Never let a processor's change to fees in their residual reporting cost your organization thanks to IRIS CRM's new functionality to detect new and missing residual fees. 
IRIS CRM now includes functionality to compare the last uploaded residual report for a given processor to the new report you are importing to detect any new or missing fees by looking across all of the columns being reported. As a result, IRIS CRM administrators can view a complete list of changes between the two reports. 
By having a list of new and missing fees between periods, your team can easily determine if any of the fees will impact your bottom line. If any of the changes are unclear or unexpected, you can easily take the list of the changes to the processor to inquire without having to manually comb through your reports to confirm they changed between periods. 
Once you've confirmed the details of the fee changes with your team and the processor, you can simply go into your residuals templates and make any necessary changes to ensure you keep charging for the appropriate fees in alignment with your pricing strategies. 
The fee comparison results are not only listed when uploading a new report, but you can easily see them by navigating to your residuals import page. If the + button in the first column is red, it means that there were fee changes detected between that period and the prior period.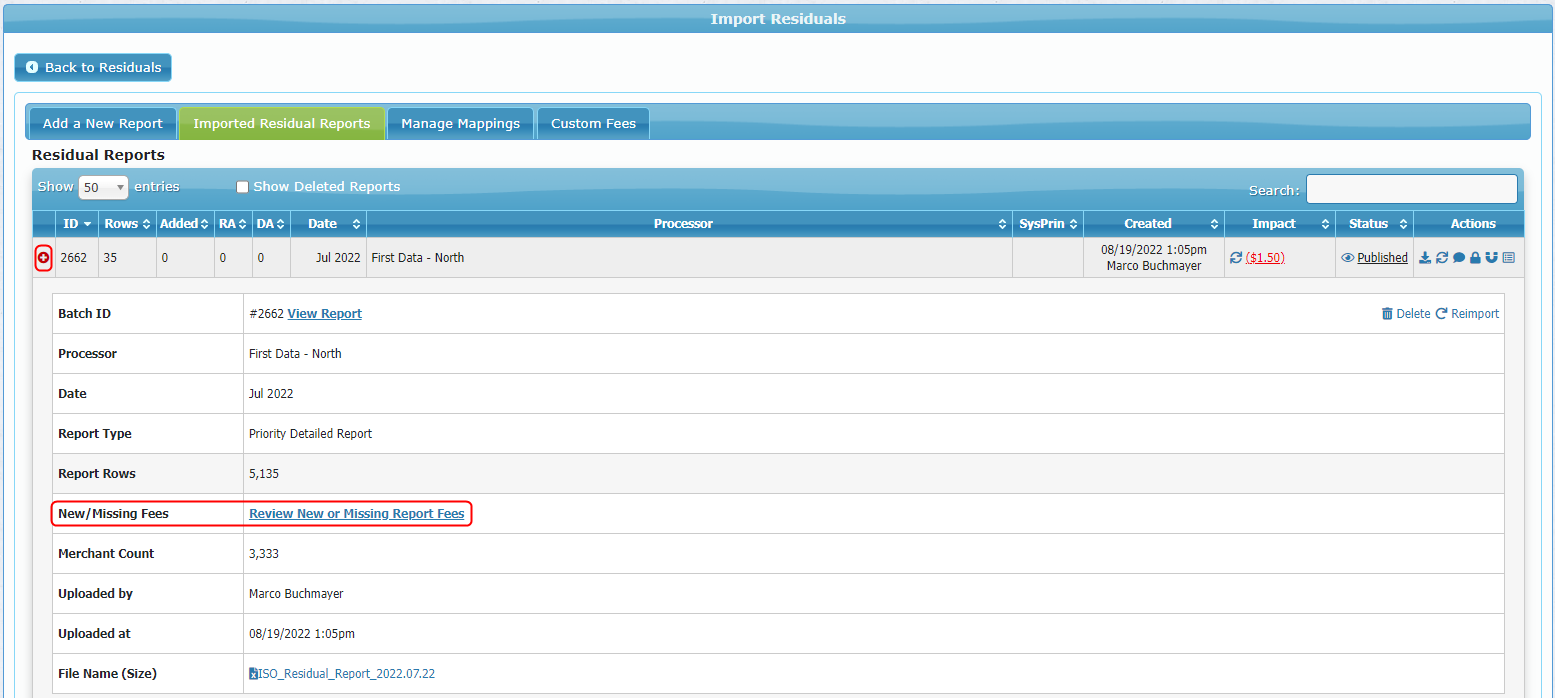 Click on the + to expand the report details and click Review New or Missing Report Fees in the middle of the table to open the report of new and missing fees in a new tab.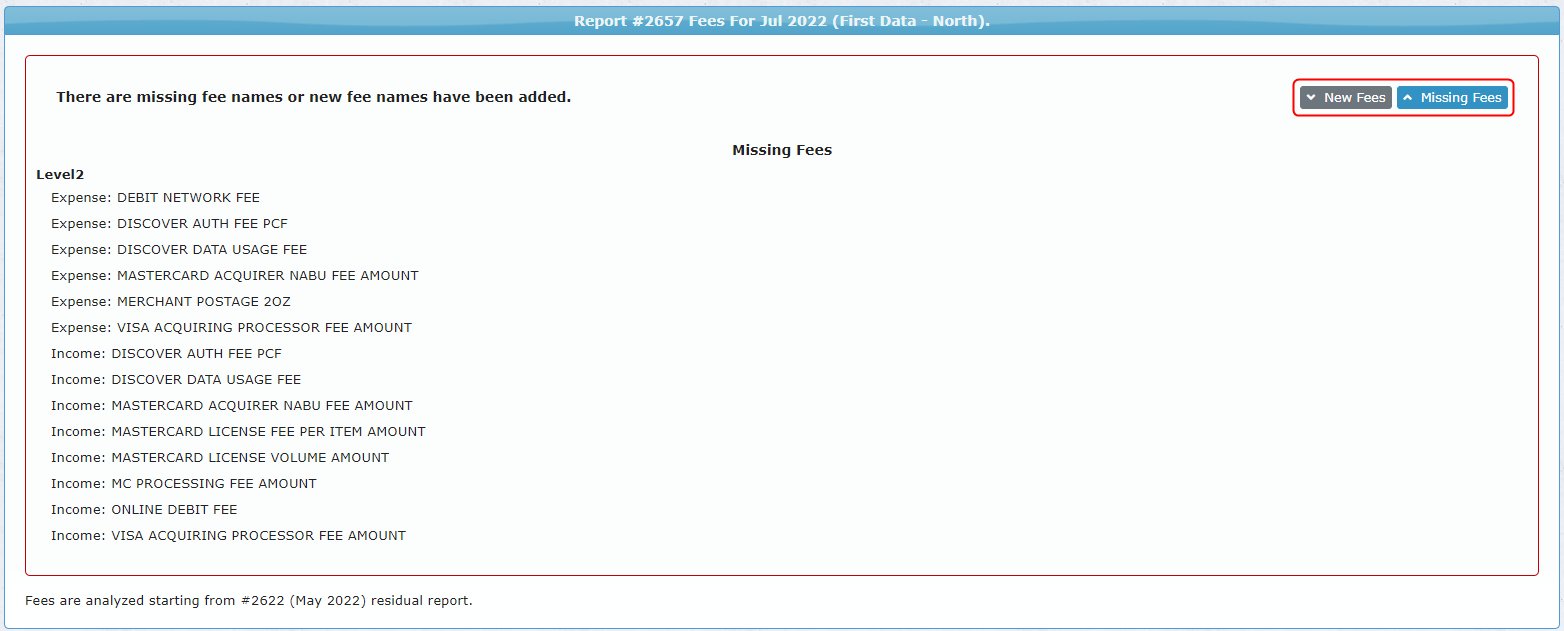 If there are fees that are irrelevant to your business or frequently change and have no effect on your residuals reporting, you can hover over the fee and click Hide to the right of the fee name. 

With automatic fee change detection, your organization will be able to further leverage IRIS CRM to ensure the accuracy of your residuals while continuing to automate residuals calculations and reporting with confidence. Stay tuned for coming developments to our residuals automation and auditing capabilities. 
If you're not already using IRIS CRM to automate your residuals calculations and reporting, schedule a demo with our team to learn how you can use it to take your merchant services business to the next level.