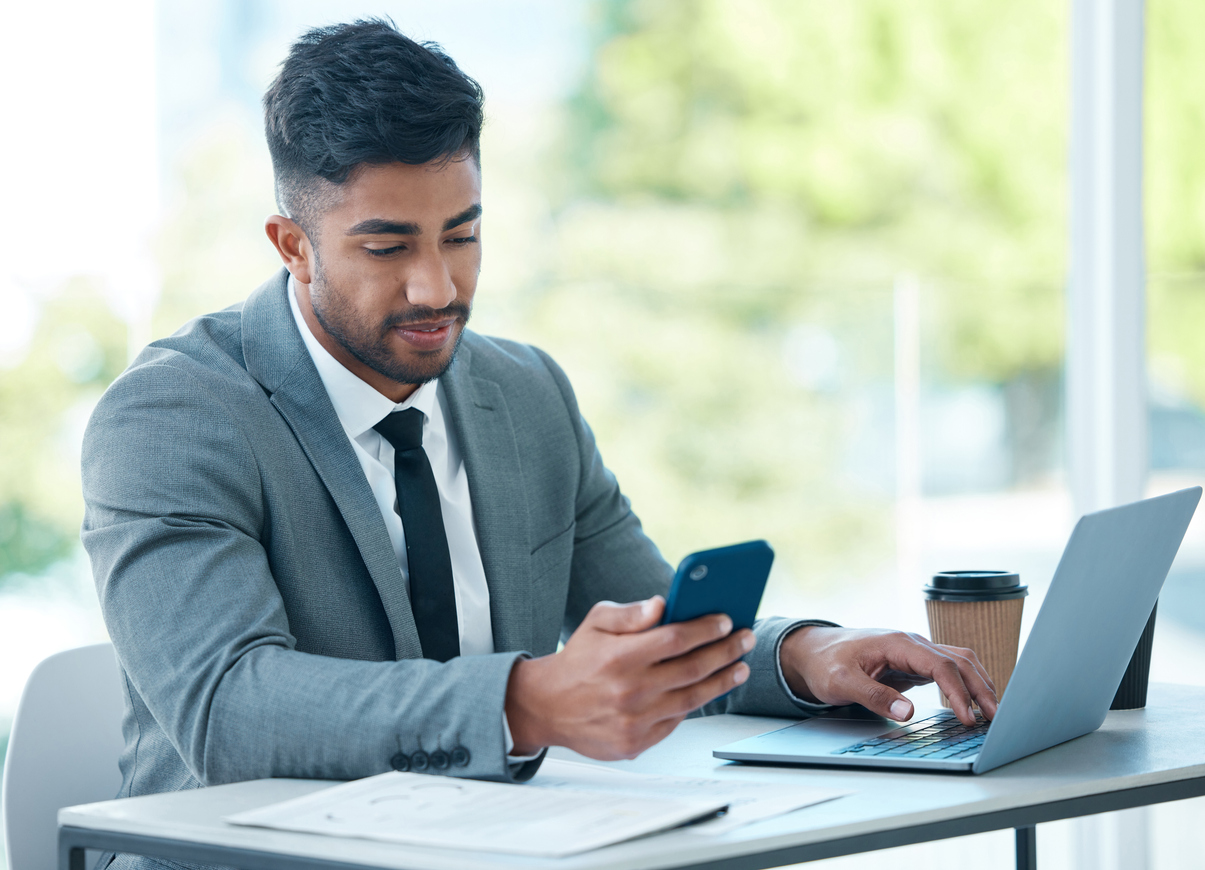 How Your Business Can Use Automated SMS as a Sales Tool
If your ISO isn't already using SMS as a key tool for communicating with merchants, you're failing to offer them one of the most convenient, powerful, and preferred channels available today. Despite its effectiveness, many companies fail to leverage the power of SMS because they simply don't want to deal with managing it. But, today, customer resource management tools like IRIS CRM make it easier than ever to reach prospects and clients via text, thanks to powerful automated SMS tools that work almost identically to traditional email autoresponders – but better. 
The Importance of SMS in Sales
The importance of SMS messaging as a sales tool can be boiled down to a single word: engagement. Text messages enjoy mind-boggling engagement, with some estimates citing open rates as high as 98%. By comparison, email – often seen as the gold standard of direct-to-customer digital marketing – normally can't scratch 20%. 
Simply put, communications you send to your leads and customers via text message are going to be read. But why? 
First and foremost, we always have our phones on us, and the average American checks their phone almost 100 times per day. Even more importantly, SMS messaging, alongside chat applications, are the preferred communication method of multiple generations of digitally native customers. If your target merchant is a millennial, a Gen Zer, or increasingly even a Gen Xer, the odds are high that SMS messaging is their go-to daily communication channel. 
Texts also impact us in a way that other channels don't. When a text comes in and we hear the ding or feel the buzz, it fires off a dopamine hit in a way email just can't match. That's why the average person opens and responds to a text in just 90 seconds compared with 90 minutes for an email. 
Using Automated SMS with Your Sales CRM
SMS is an unquestionably powerful communication tool, but many ISOs fail to adopt it because it isn't obvious how to. Manual messaging is obviously far too time-consuming to be practical, and SMS platforms haven't reached the same level of ubiquity that email autoresponders have. That's where CRM systems come into play. Certain customer resource management platforms, like IRIS CRM, offer advanced text messaging tools that enable users to schedule and send automated SMS messages with ease. 
Automated SMS Follow-Ups
The transactional model of selling is a thing of the past, and today, companies understand that the lifetime value of a customer is what matters, and long-term relationships are the key to growth. Whether it's a reminder for a sales meeting, a thank you after a sale, a hello to keep a communication channel open with a long-term lead, or anything else, following up regularly with prospects and customers is a key part of good sales and relationship building. 
With automated SMS messaging through your CRM, you can set messages to go out automatically whenever a lead account's status is changed. You can set SMS reminders to go out automatically in advance of meetings or appointments. You can set SMS messages to go out to touch base with prospects or customers automatically once a certain amount of time has elapsed without any communications. You can set texts to go out as a lead moves through each step of the sales process. You can set messages to go out for warranty or service reminders. With certain systems, like IRIS CRM, you can even use two-way messaging to allow leads to text-in account or appointment changes that the CRM then updates automatically. 
There are so many options as to how you can use SMS to follow up with your customers that the limit is really your team's creativity. In all cases, SMS messages enable you to open up more sales opportunities and solidify your long-term relationships with little-to-no time or effort required. 
Automated SMS Offers
When you send automated SMS offers to your prospects, you unlock three powerful abilities: the ability to reach the lead when and where they want; the ability to time your message for ideal interaction and engagement; and the ability to get your offer across in a way that makes it extremely easy for the recipient to take action. Any single one is powerful, but with all three combined, it's clear why a well-timed text offer can be so effective.
The right CRM enables you to schedule and target SMS offers like sales and discount codes in exactly the same way you do with email. You can create customized templates, A/B test campaigns and refine your messaging based on results, target prospects with specific messages based on their demographics or where they are in the sales process, and much more. And because it's all being run through your CRM instead of a stand-alone SMS platform, all the data generated feeds right back into your database automatically, enabling each campaign to improve every subsequent interaction with the lead. 
Finally, because consumers today are so used to doing everything on their phones – including making purchases – depending on the type of offer you send out, you may even find that time-to-action is reduced when compared with an identical email offer. 
Automating SMS with Ease
IRIS CRM's automated SMS status triggers enable users to quickly and easily set up SMS messages to go out instantly whenever certain actions happen. Those actions could be anything from an agent changing a lead's status, to a meeting being scheduled, to a lead clicking a link in an email, a web page visit, a form submission, and almost anything else that can be tracked and managed through the CRM. Users already familiar with IRIS CRM's email triggers will find automated SMS messages work the exact same way, but even brand new users can get automated texts set up and going out in a matter of minutes. 
To find out more about how sending automated SMS messages can help your ISO communicate with prospects and merchants more consistently, effectively, and efficiently, schedule a free guided demonstration of IRIS CRM today.