IRIS CRM Enhancement: Daily Discount Support Added For TSYS Retail ISOs
As a result of Global Payments recently rolling out support for Daily Discount within its ELAPP boarding tool, IRIS CRM is also now proud to announce added support for Daily Discount when boarding merchants via TurboApp to the ELAPP platform. 
Clients using TurboApp to board merchants to TSYS ELAPP are able to continue leveraging the efficiency of TurboApp while offering the new billing method frequency that best fits the needs of merchants such as setting them up with surcharging or cash discount program. 
When boarding merchants to TSYS ELAPP, users will now have the option to select either Daily Discount or Monthly Discount from the new Discount Method dropdown.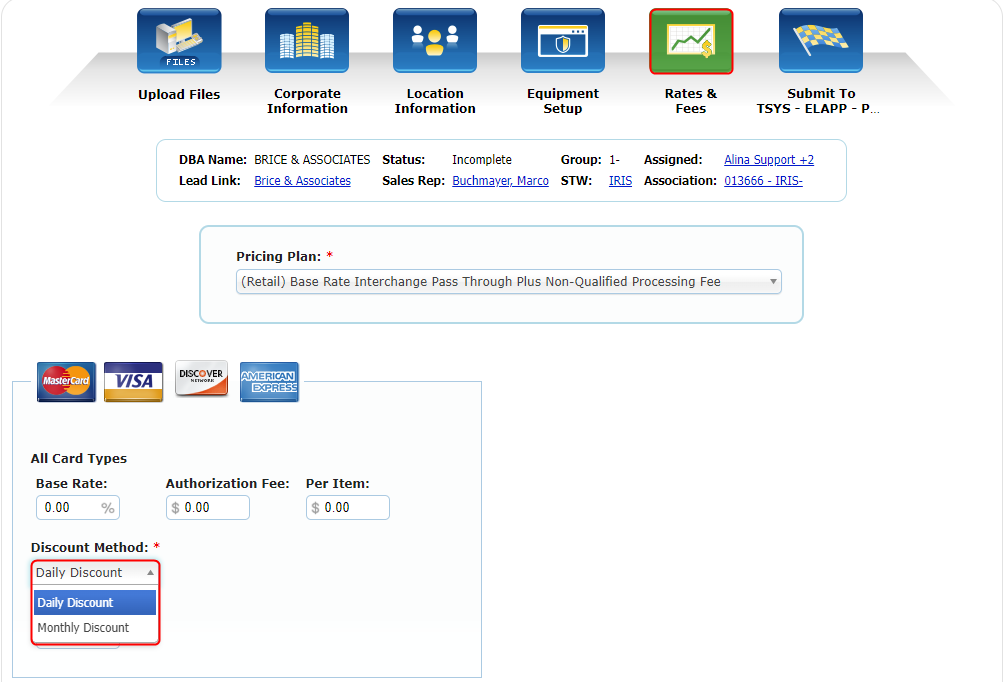 You are also able to select which Discount Method to use by default in your TurboApp Default Values so you can maintain consistency across your merchant applications and remove the number of decisions that your users have to make during the boarding process.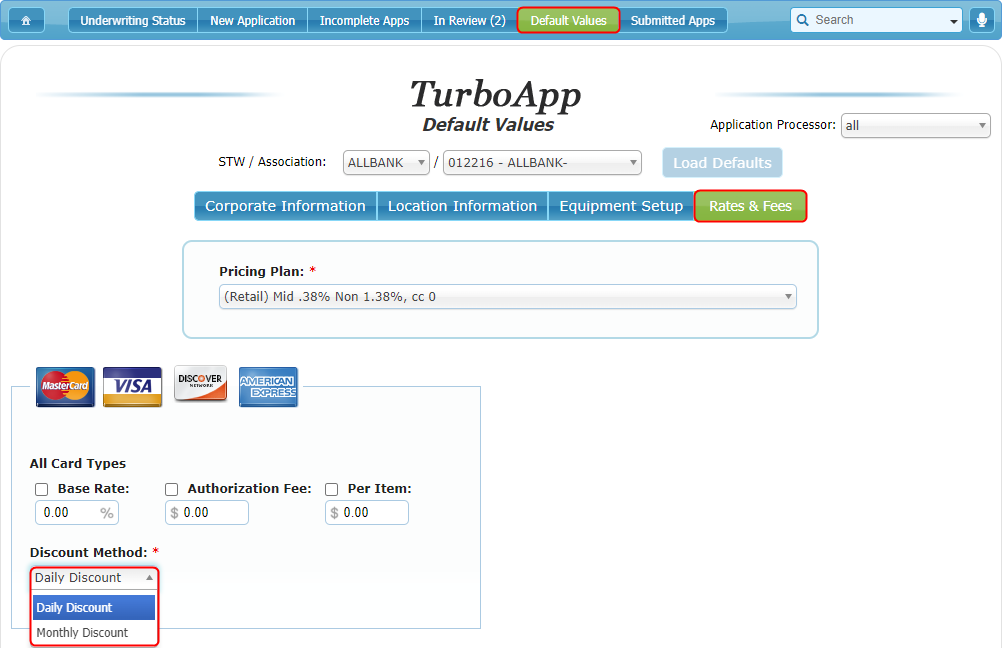 We hope that the continued expansion of IRIS CRM's TurboApp integrations allow your business to continue expanding by being able to meet the needs of your merchants. 
If you're an existing client that needs assistance configuring Daily Discount for your TSYS ELAPP processor connection, please contact our Support Team. 
Not a client? Meet with our team to experience how IRIS CRM's TurboApp can revolutionize the way you board merchants to major processors, including TSYS, Fiserv, FIS Worldpay, Paysafe, and Priority Payments. TurboApp combined with lead management, dialer, automated residuals, and merchant reporting will help you scale your business faster than ever before.