IRIS CRM Innovates with Integrations
The payment processing industry has changed a lot over the past few years. There are still the industry standards, the big guys who have been around for years. But with the rise in advanced payments technology, many smaller players have entered the space seeking to disrupt the bigger players and grab a slice of the payments pie for themselves.
It is crucial for a CRM system to provide ISOs and ISVs with the ability to use as many tools and partners, whether new or established, to grow their business and generate more revenue. If a CRM can't work together with the various tools and systems that an ISO/ISV needs to thrive, it will be difficult if not impossible to successfully incorporate the CRM into your workflow.
That's why we are constantly releasing new integrations and enhancements to existing integrations, in order to provide the maximum functionality and customization for IRIS CRM ISOs and ISVs. In fact, we have increased our total number of integrations spanning merchant boarding, reporting, value-added services, and more from 17 at the beginning of 2019 to the current number of 34!
Below, we've highlighted the powerful new integrations released for IRIS CRM over the past couple of years and shared why we are so excited for the value they will provide for ISOs and ISVs. To learn more about our full suite of integrations, check out the IRIS CRM integrations page or reach out for a free guided demonstration!
New IRIS CRM Integrations: 2019-2021

Aurora Payments
Aurora Payments is an industry leader in payment services and solutions for a variety of partners and merchants. Aurora is headquartered in Tempe, Arizona and processes $10 billion annually for more than 26,000 merchants throughout the United States.
IRIS CRM's Aurora Payments reporting integration allows IRIS CRM users to receive transaction reporting data from Aurora Payments for accounts that are processing through the Fiserv First Data and TSYS networks.
Learn more:

Conformance
Conformance's PreComm Toolkit™ is a real-time underwriting and risk assessment solution that helps ISOs make more accurate decisions about merchants that they are seeking to add to their portfolio. 
IRIS CRM's integration with Conformance's PreComm Toolkit™ provides added value for ISOs, with powerful features including automated risk assessments, deeper background checks, and ongoing risk management.
Learn more:
Elavon
Elavon provides payment solutions for more than one million customers around the world. They help businesses grow their customer base, develop strong partner relationships, process their payments, and streamline operations. 
IRIS CRM's Elavon integration empowers users with the ability to view transactions, statements, chargebacks, and other valuable account information for all merchants placed with Elavon for payment processing.  Learn more: Integrating Elavon with IRIS CRM: How Two of the Payment Industry's Leaders Come Together to Benefit Your ISO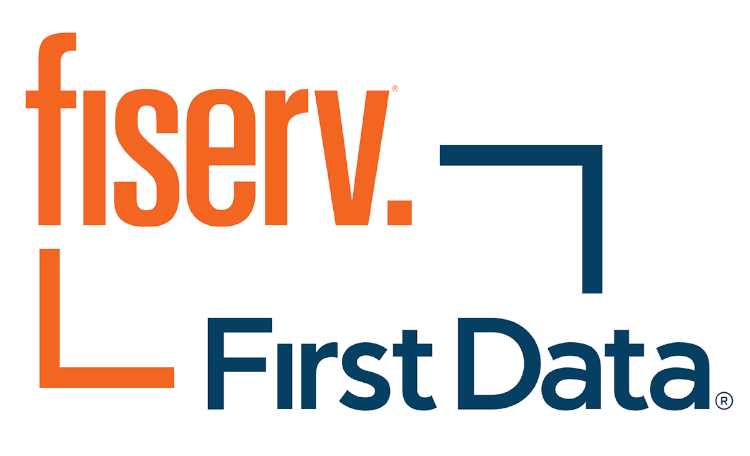 Fiserv First Data
First Data Corporation is a financial services company, providing electronic commerce and payment solutions to the global marketplace. Their STAR Network provides domestic debit card acceptance for nearly a third of all U.S. debit cards across more than 2 million POS, ATM, and online outlets. In 2019, Fiserv announced a deal to acquire First Data at an equity value of $22 billion and completed the acquisition on Monday, July 29, 2019.
With IRIS CRM's Fiserv/First Data integration, ISOs can automatically board merchants through TurboApp, IRIS CRM's Proprietary Boarding Module. IRIS CRM powers faster and more accurate onboarding with TurboApp, and also provides a variety of other valuable features for Fiserv/First Data ISOs including viewing transactions, statements, and other account information for merchants placed with First Data.
IRIS CRM is also integrated with Fiserv reporting for payment facilitators, which means payment facilitators can now view Fiserv merchant account information, deposits, adjustments, retrievals, and chargebacks from within their IRIS CRM site.
Learn more:

Google
IRIS CRM is integrated with Gmail, Google Calendar, and Google Maps, providing a suite of features for ISOs that use Google as their calendar and email solution. ISOs can conveniently sync Gmail accounts with IRIS CRM and start taking advantage of these powerful features in just a few minutes.
Gmail
Once the Gmail account is synced with IRIS CRM, all inbound and outbound emails will appear in IRIS CRM as new lead notes, including all email attachments and inline images. IRIS CRM can also accept direct emails to internal email addresses, like your support alias, and then automatically create Helpdesk tickets and comments. Any replies to these emails will post directly to the corresponding ticket, saving your ISO administrative team's time and effort. Learn more: New Feature: Gmail Integration
Google Calendar
When a new appointment or task is created in IRIS CRM, a corresponding event will be automatically created on Google Calendar. The Google Calendar event will include important information like the lead's contact information, as well as a link to the lead record in IRIS CRM. The lead record in IRIS CRM can be updated by adding meeting notes to the event in Google Calendar — these are automatically pulled into the lead record for future use. Learn more: New Feature: Google Calendar Integration
Google Maps
IRIS CRM's integration for Google Maps makes it easier for ISOs to enter clients' address information. Administrators can automatically fill in the address fields when adding a new lead or merchant by selecting matching search results through Google Maps! Learn more: New Enhancement: Google Maps Integration

IRIS CRM Merchant Data Sharing
IRIS CRM also provides a valuable tool for ISOs with merchants distributed across several IRIS CRM portals known as Merchant Data Sharing. This integration empowers ISOs to quickly and securely transfer merchant data from one CRM site to another. 
ISOs can select the exact data they'd like to transfer, and easily configure data-sharing rules to ensure that only the information they want to be shared is shared across the multiple IRIS CRM sites.
Learn more: New Feature: Merchant Data Sharing

MerchantE
MerchantE, formerly Merchant e-Solutions, is a merchant acquirer and a global payment processor. MerchantE processes over $17 billion in annual transaction volume and supports 150 global currencies. These include all major credit cards, debit, and alternative payment solutions. 
The IRIS CRM integration with MerchantE provides ISOs with the ability to view merchants' deposits, batches, account status, retrievals, and chargebacks right from the CRM portal.
Learn more: New Integration: Merchant e-Solutions Portfolio Reporting

NMI
NMI is a unified commerce enablement platform that enables ISOs to add additional value for their merchants.  NMI serves as a private-labeled payment gateway and also provides many additional features that provide new revenue opportunities for ISOs.  ISOs can set their desired pricing at the time of onboarding and enable value-added services provided by NMI.
IRIS CRM enables the ability to onboard merchants directly to the NMI gateway from IRIS CRM using their NMI Reseller API credentials.  IRIS CRM's NMI integration makes the process more efficient and accurate and supports many processors including Chase Paymentech Tampa, Elavon, First Data Nashville, First Data Omaha, TSYS, and Worldpay.  Additional processors will be added based on customer demand.
Learn more:

Outlook
Microsoft Outlook is a very popular email client that also provides additional functions like a calendar, task management, and contact management. Outlook is available for individuals but is more often employed as a multi-user communication solution for businesses across the globe.
The IRIS CRM integration with Microsoft Outlook provides a variety of powerful features for users. First, IRIS CRM Calendar tasks and appointments can now be automatically set to appear in Outlook Calendar, and vice versa. Outlook events can also now be set to automatically pull lead information from IRIS CRM into the event, and you can also seamlessly import updated appointments or tasks from Outlook into IRIS CRM without any effort.
Beyond the calendar, ISOs who are signed up with Outlook as their email client gain access to a suite of powerful email-based features, including the ability to exchange emails with leads and manage Helpdesk tickets directly from Outlook without signing into IRIS CRM. 
Learn more: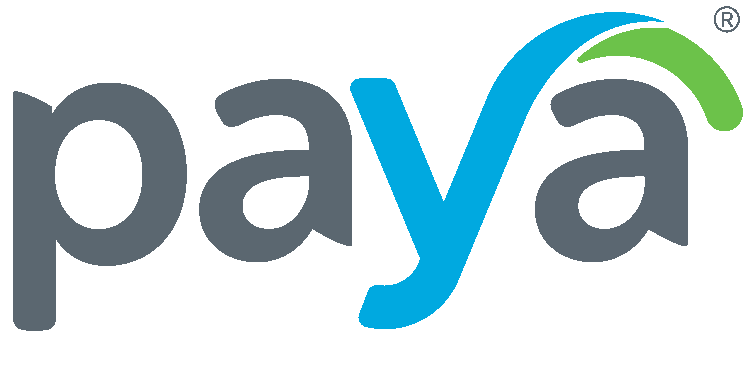 Paya Services
Paya provides payment solutions that enable businesses to securely accept and process checks electronically, in addition to ACH processing and gift/loyalty card programs. Paya's electronic check services include POS conversion, check 21+, checks by web, checks by phone, and ACH debit and credit. 
IRIS CRM integrates directly with the Paya network for ACH payments, enabling ISOs to pay residuals directly through ACH to each sales agent, right from IRIS CRM's residual reporting module!
Learn more:

Paysafe
Paysafe is a leading global electronic payment processing provider, with valuable services for merchants all around the world. They are a popular choice for online, in-store, and even in-game payment processing. ISOs can resell Paysafe's services to increase revenue and take advantage of their strong brand presence.
IRIS CRM's integration with Paysafe enables ISOs to view transactions, statements, chargebacks, and other important account information for their roster of merchants that are signed up with Paysafe.
Learn more:

Priority Payment Systems
Priority Payment Systems is a fast-growing payment processing company, with more than 174,000 merchants and 39 billion transactions annually. Large enterprises and small businesses alike can benefit from their industry-leading tools that process payments, deliver receipts, collect customer information, track sales, and more.
IRIS CRM's Priority Payments Integration provides users with the ability to board wholesale accounts to Priority directly from IRIS CRM. Users can also receive new merchants and access daily deposits, transactions, retrievals, chargebacks, and statements directly in the IRIS CRM portal.
IRIS CRM also enables viewing transactions, statements, chargebacks, and other account information for merchants placed with Priority Payment Systems through MX Connect.
Learn more:

SignaPay Account Management
IRIS CRM's Merchant Reporting Through SAM by Netevia for SignaPay Integration brings Netevia SignaPay reporting, including merchant account statuses, deposits, chargebacks, and statements into IRIS CRM's advanced merchant reporting suite. 
ISOs can now analyze their Netevia SignaPay reporting alongside the portfolio-wide metrics in a single place.
Learn more: New Integration: Merchant Reporting Through SAM by Netevia for SignaPay ISOs

TSYS
TSYS is one of the world's leading payment processors, with a roster of 821,000 merchants using their payment processing solutions to sell products to millions of consumers across the globe. 
For Wholesale ISOs, IRIS CRM enables the ability to view transactions, statements, chargebacks, and other account information for merchants placed with TSYS. Automatic TSYS merchant boarding through TurboApp is available through our Express and PPM certifications. ISOs can also gain the power of real-time merchant maintenance such as DDA updates, changes to merchant demographics, and risk parameters — directly from the IRIS CRM portal.
Retail ISOs gain automatic boarding of merchants to TSYS through TurboApp. IRIS CRM also empowers ISOs with the ability to view transactions and account information for TSYS retail merchants.
Learn more:

USAePay
USAePay by NMI is a popular merchant gateway provider that has been in business since 1998. USAePay's solutions include Mobile, Ecommerce, Retail, MOTO, Vertical Market, and Merchant Console, and the company supports all major credit card platforms and shopping carts.
IRIS CRM's USAePay integration for gateway merchant onboarding streamlines merchant onboarding to USAePay directly from IRIS CRM. ISOs can use their USAePay Reseller API credentials to onboard merchants directly to USAePay, and IRIS CRM imports merchant profile information automatically to accelerate boarding speed and increase accuracy.
Learn more: IRIS CRM Integrates with USAePay for Gateway Merchant Onboarding

Worldpay from FIS/Vantiv iQ
Worldpay from FIS provides payment and technology services for merchants and financial institutions across the United States, and customers include retail, restaurant, government, e-commerce, B2B, and consumer services. Worldpay from FIS also serves financial institutions like regional banks, community banks, credit unions, and PIN debit networks.
With IRIS CRM's Worldpay integration, ISO's gain access to automatic merchant boarding through TurboApp, as well as the ability to view transactions, residuals, and other account information for Worldpay merchants via Vantiv iQ.
Learn more: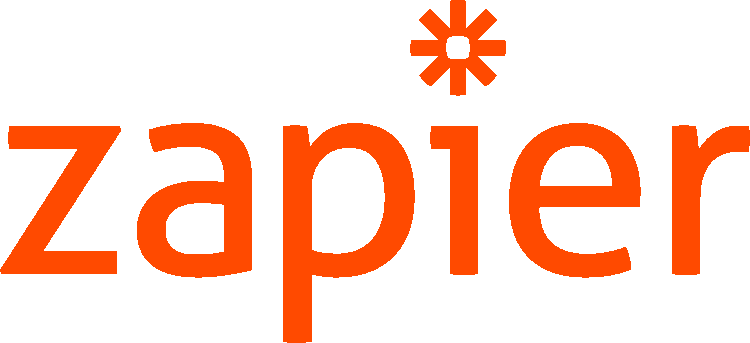 Zapier
Zapier is a powerful tool that empowers users to integrate various web applications that they use. Often described as a "translator between web APIs," Zapier users can connect the variety of apps they use in their day to day and create workflows to increase efficiency and productivity. 
IRIS CRM is featured on Zapier, and users can connect their CRM portal with over 1,500 additional web apps like Microsoft Office 365, Google Docs, MailChimp, and Quickbooks.
Learn more:
If you're interested in learning more about our powerful new integrations, check out the links included above or you can reach out to our support team for a personalized walkthrough!