IRIS CRM: TurboApp Boarding & Reporting For TSYS Wholesale ISOs
As one of the world's leading payment processors, TSYS (now a part of Global Payments) offers a lot of value for merchants looking to offer convenient, innovative payment methods for customers. Wholesale ISOs can benefit by offering TSYS services to merchants, but it's not always easy to incorporate a new processor into their workflow. 
In a way, TSYS is like a larger ISO that serves as the connection between merchants and the acquiring and issuing banks involved in a given transaction. TSYS also works with smaller ISOs to help spread out the work of finding merchants and taking on the risk of issuing merchant accounts.
Before TSYS Wholesale ISOs can fully incorporate a TSYS portfolio into their workflow, ISOs, and FSPs need to be able to efficiently onboard merchants to TSYS, update TSYS equipment and demographical information in real-time, and analyze TSYS merchant data alongside their entire portfolio.
Offering TSYS payment processing services to merchants can take a lot more time and effort than expected without a solution to simplify TSYS onboarding, maintenance, and reporting.
IRIS CRM's TSYS integration was built to make TSYS onboarding, residuals, and reporting convenient and easy for TSYS Wholesale ISOs. To get started, simply request a setup from TSYS and our teams will handle the rest!
Read on to see the powerful features that IRIS CRM's TSYS integration offers, including:
IRIS CRM | TurboApp
TurboApp is IRIS CRM's automated merchant boarding solution. With e-signature powered by Adobe Sign, TurboApp gives ISOs the ability to onboard merchants to TSYS in five minutes, instead of an average of 30 minutes!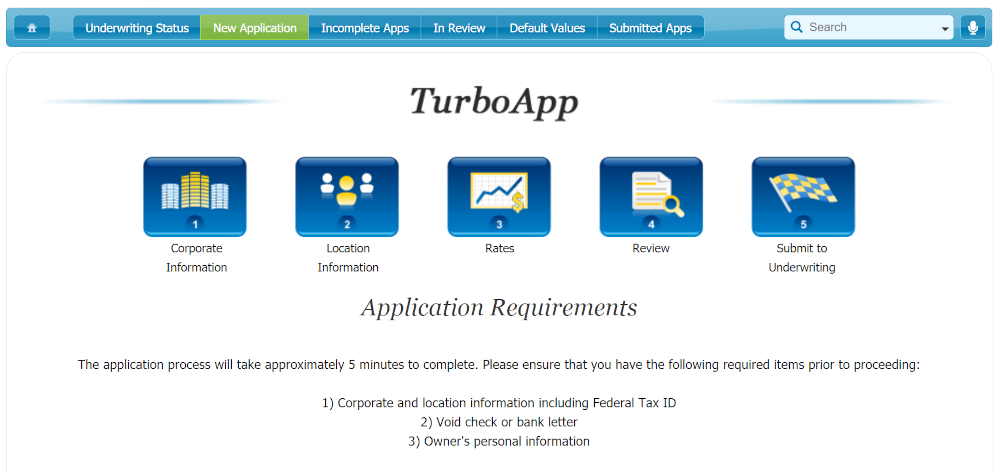 Streamlined TSYS Merchant Onboarding Through TurboApp to TSYS Express & PPM
Merchant onboarding to TSYS is a streamlined, convenient process with TurboApp.
IRIS CRM's e-signature capabilities make it easy to transfer data from a signed MDF directly into IRIS CRM. Once the data is in IRIS, ISOs can submit applications to top processors including TSYS Express & PPM for Wholesale ISOs. TurboApp automatically configures itself to the selected processor, which means you only have to verify the data and then submit the application directly to TSYS Wholesale from IRIS CRM!
Previously, onboarding merchants to PPM and Express would require separate knowledge, processes, and data entry. IRIS CRM is fully integrated with PPM and Express, which means that you can board merchants directly through IRIS CRM, rather than navigating to the individual portals and entering information separately.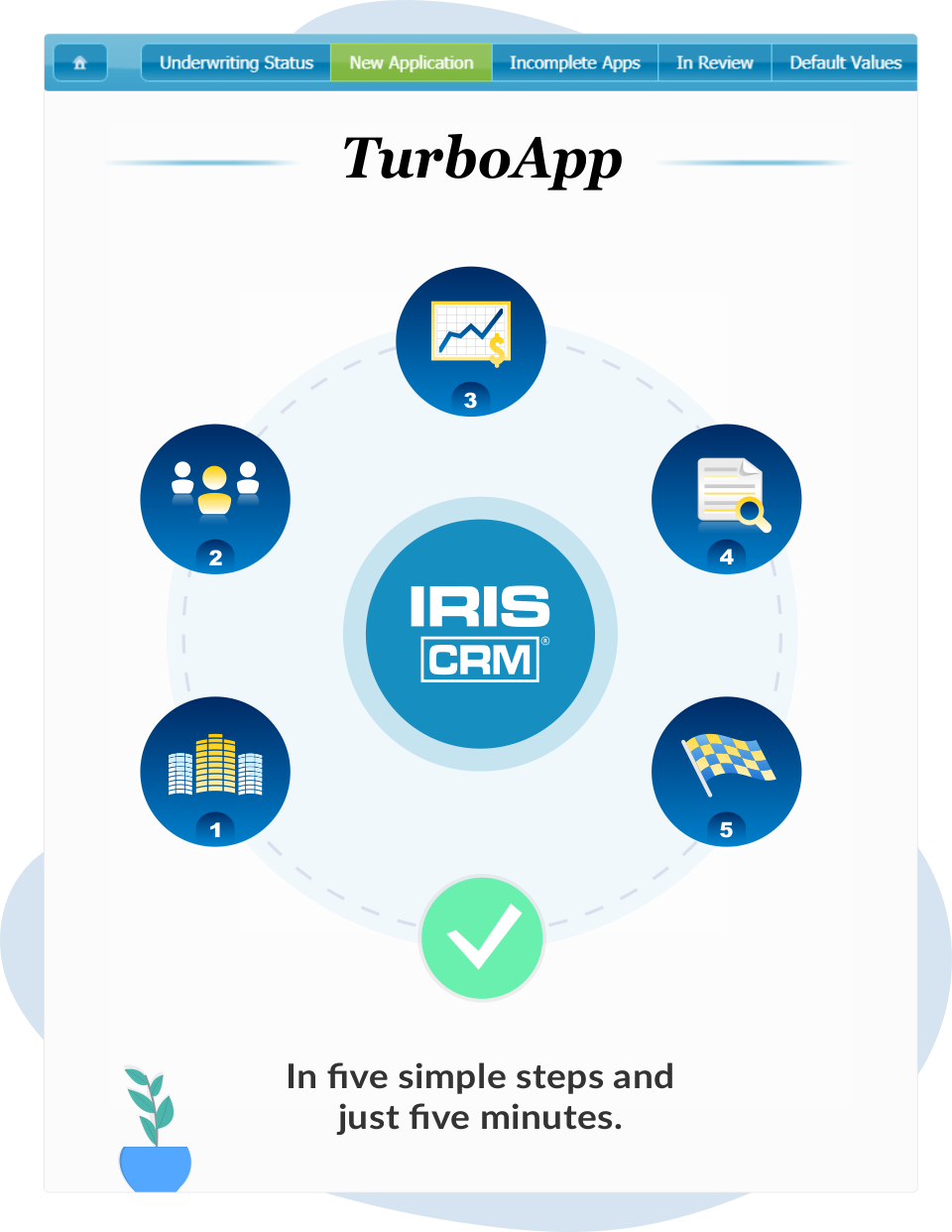 Learn more about the benefits of TurboApp for your merchant onboarding needs by clicking here. 
TSYS Pricing Management Through TurboApp for TSYS Portfolio Pricing Manager
As part of the TurboApp onboarding process, ISOs can set the pricing, default rates, and more for TSYS Wholesale ISOs — all without leaving the CRM.
Save time by setting these defaults for settings that won't change and they will be set correctly every time your team starts a new application. TSYS Pricing Management also reduces the risk that an agent sets an incorrect amount for rates and fees, which can end up costing your ISO if the error is not caught early and corrected.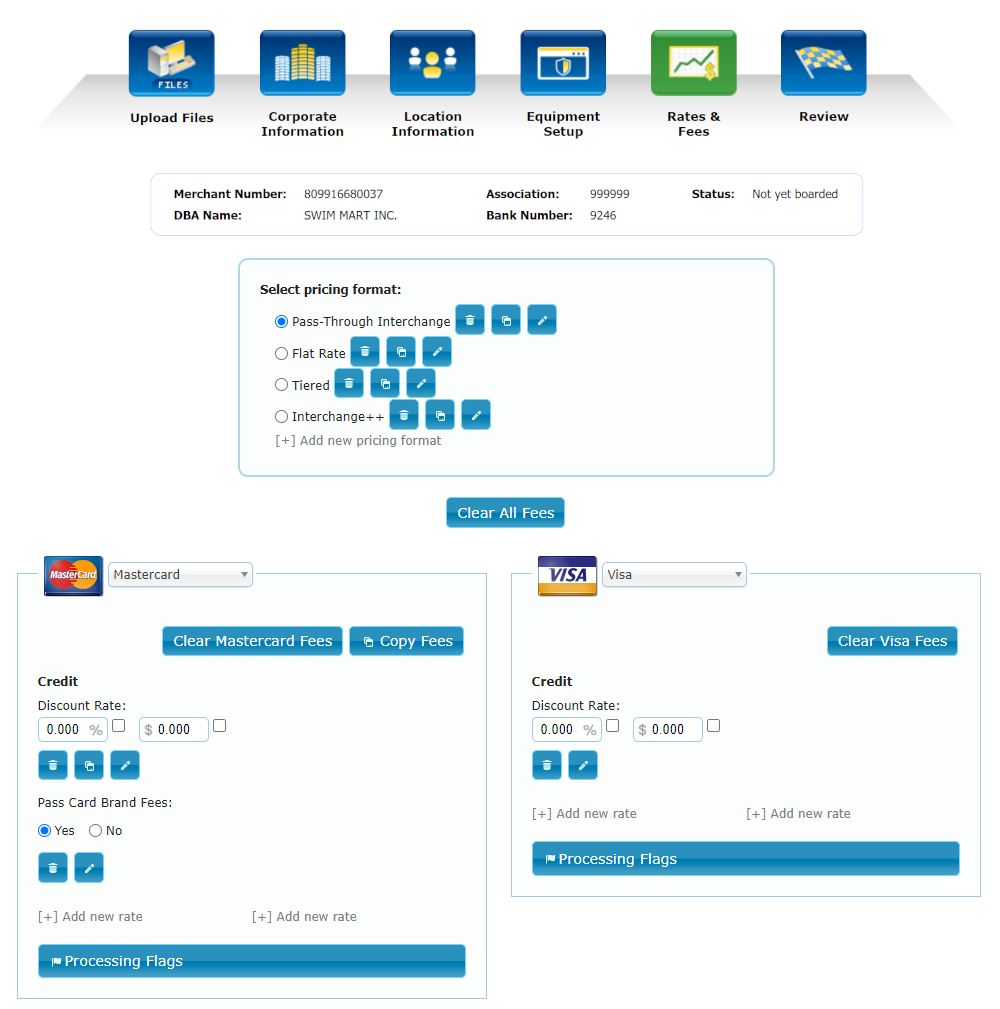 Integrated Underwriting
One of the most effective features of IRIS CRM's integration with TSYS is integrated underwriting. IRIS CRM is integrated with PreComm Toolkit offered by Conformance Technologies, so ISOs can take care of underwriting directly in IRIS.
Run automated, consistent, and thorough risk assessments for every merchant you work with, all while using fewer costs and resources. Click here to learn more about our Conformance Technologies integration.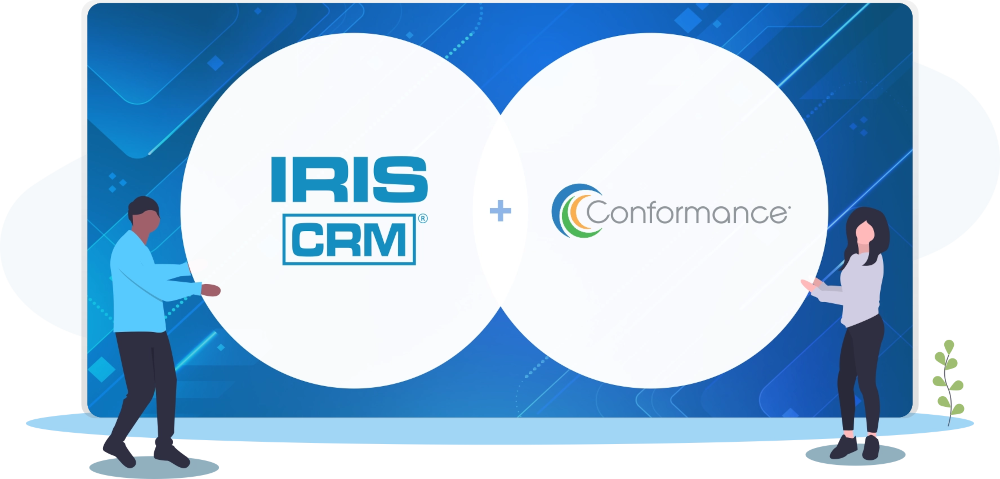 Merchant Reporting
IRIS CRM users find the unified merchant reporting available in IRIS CRM to be very valuable. IRIS CRM's merchant reporting incorporates the data from your TSYS reports and combines it with data from your other processing partners, right in IRIS CRM's reporting portal — also known as The Scoop. 
Now ISOs can get a high-level view of the core analytics driving success, all in a series of easily digestible charts and graphs.
Access these in just a few clicks to start seeing the big picture with how your ISO is performing on a daily, weekly, and monthly basis.  The platform is integrated with TSYS, First Data, iPayment, Pivotal, Priority, Vantiv, TriSource, and Elavon: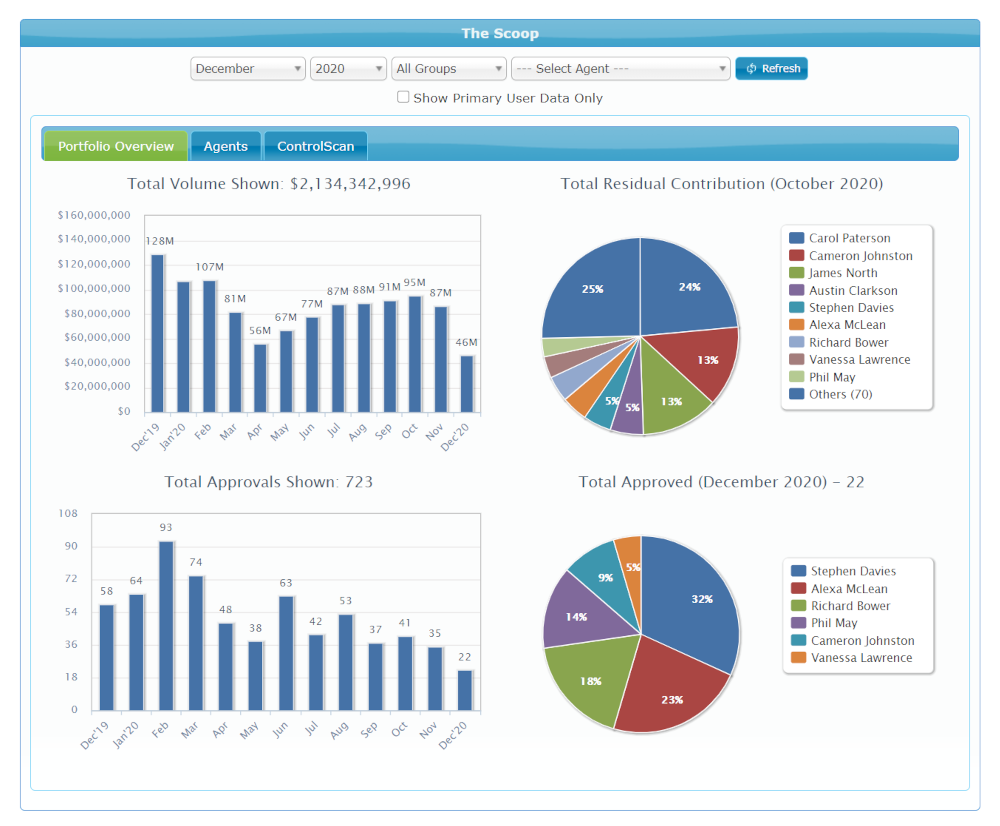 With smart reports and notifications, you'll have more business intelligence than ever to effectively manage and grow your ISO. You can also view the merchant-level data for each merchant across all processors, all without leaving your CRM! 
Maintenance
TSYS Equipment and VAR Management
Wholesale ISOs offering TSYS services can view up-to-date information on their merchants' terminals and software. You can also add new equipment and update existing equipment, all directly from IRIS CRM: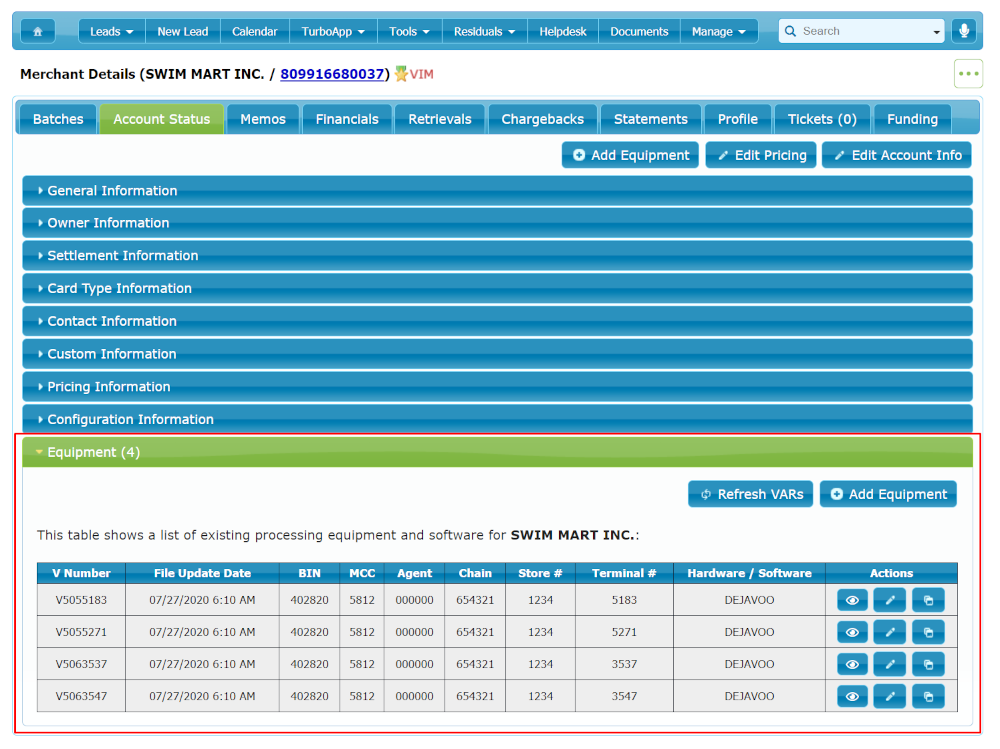 Want more details on the equipment or software for a vendor? Simply click Show VAR and you'll see a popup with everything you'd need to know about that specific merchant's equipment and software:
To add new equipment, click the Add Equipment button. Now, a new Helpdesk ticket will be launched with the proper type: TSYS – Add Equipment (Auto). Add in anyone who should be notified of this update, and then click Add Ticket to proceed to the next step:

Now you'll see a new page. This is where you can add all the new equipment or software to add and submit the request for fulfillment. The command will be sent, and you can check on the status of the request through the ticket's comment section. Learn more about TSYS equipment management in IRIS CRM here. 
TSYS Real-Time Maintenance Services
TSYS Merchant Real-Time Maintenance is a huge benefit for ISOs that board merchants to TSYS for payment processing. You can perform tons of different real-time maintenance tasks through IRIS CRM's ticketing system — all without leaving IRIS CRM.
Commands include Update Pricing, Update DDA, Funding Delay, Manage Demographics, Update DBA & Address, Update Status, Add Equipment, Update Equipment, and Copy Equipment: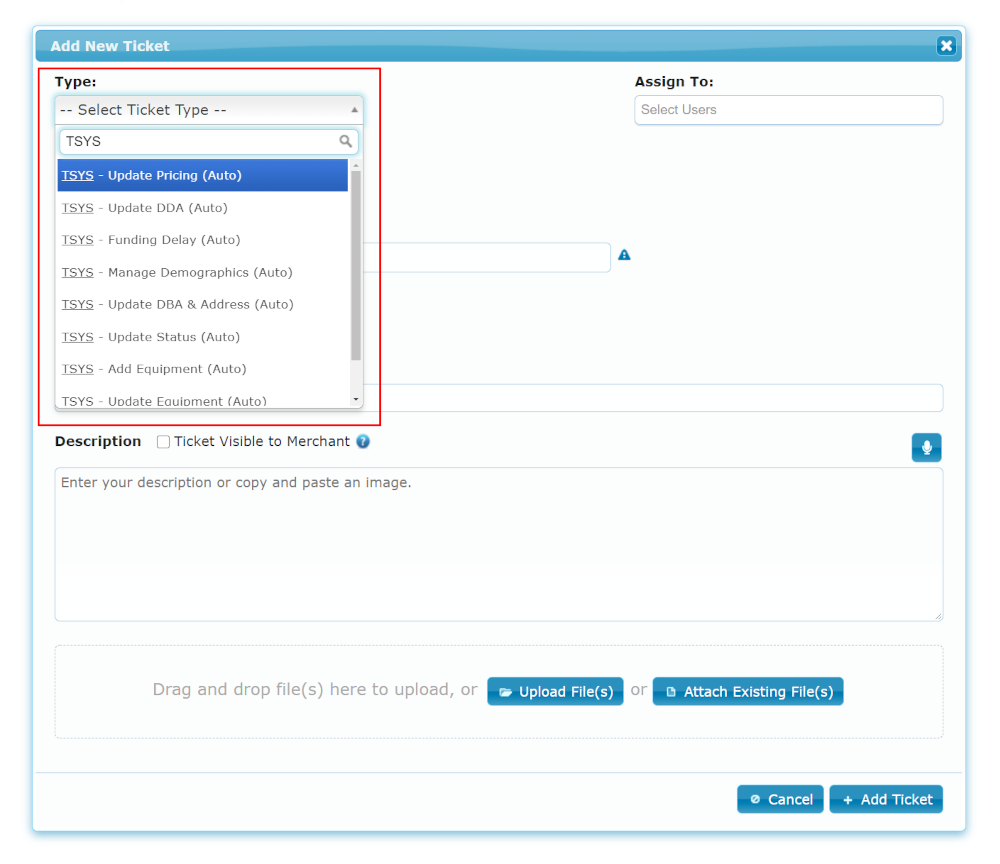 Each of these commands can be performed in real-time on TSYS Express and PPM through IRIS CRM's Helpdesk ticketing system. Click here for more details via the Knowledge Base and check out our blog post for a more thorough overview. df
Residuals
Automatic Residual Calculations
Never worry about residual calculations again. IRIS CRM takes care of this for you, providing automatically calculated residuals for each merchant based on predetermined splits. This automated process makes residual management far simpler, and it's better for your top agents too because they can get paid out faster with less administrative legwork.
This process is powered by the integration, which allows ISOs to connect with TSYS and enable automatic uploading of residual data. No more manual pulling and uploading – simply log in to your CRM and the residuals are there as soon as they're available on TSYS. The data is updated at 8 am each day, local time: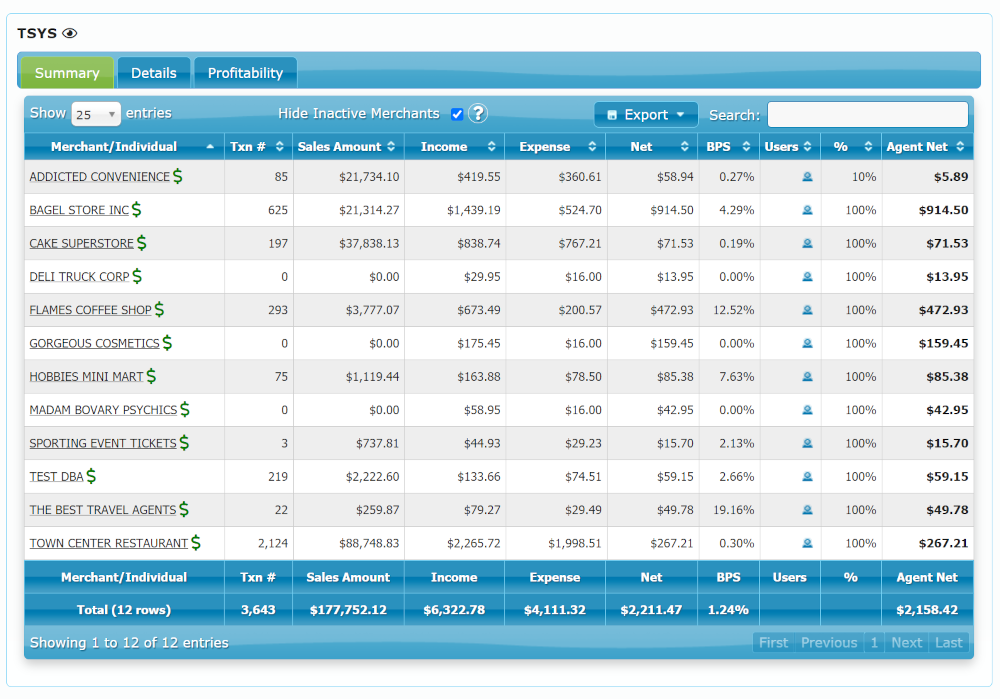 Administrators can easily review the payments, approve and move forward with paying agents which means your agents and your administrators will be happy!
IRIS CRM also offers world-class lead management tools, a built-in power dialer, and more. Schedule a free guided demonstration with our team today to learn more about how IRIS CRM can supercharge your ISO!