IRIS CRM's Support Team Leads the Way for Clients
At many organizations, client support is reactive. When problems arise, the support team will step in and help clients to find solutions. Here at IRIS CRM, we do things a bit differently. Our support team are also consultants, helping clients to strategize and get the most value out of IRIS CRM for their specific needs.
Strategy and support are fantastic, but not if the support team is difficult to reach. Every IRIS CRM client knows just how true this is, and that's why they love IRIS CRM's fast response rate. Within minutes of getting in touch with our team, you will be in touch with a real person dedicated to finding a solution to the issue you reached out about. You'll also gain a ton of additional knowledge about how to gain even greater value out of IRIS CRM!
At many CRM competitors of IRIS CRM, this is simply not true because their support teams are too busy for fast, efficient support. IRIS CRM is tailored for ISOs and ISVs looking to grow their business and our support team is fully aligned with this mission. We are here to help you succeed because that's how we measure our own success as the top merchant services CRM.
Support Success Stats
IRIS CRM's Support Team has been providing outstanding support to our clients, making sure their inquiries are handled in the right way that meets the client's satisfaction, including: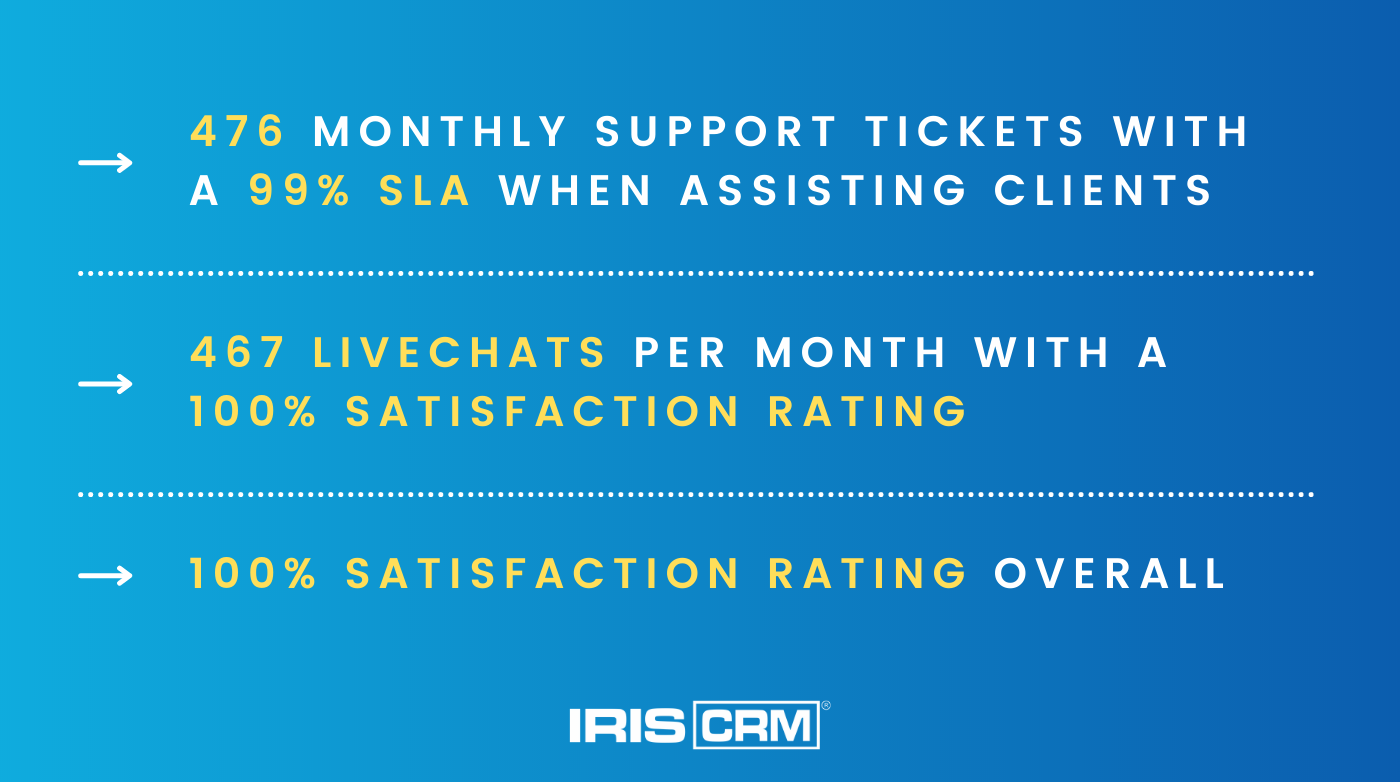 Get to Know Our Support Team
IRIS CRM's support team is first-class, and each one of them is passionate about helping IRIS CRM's valued clients find success and grow their business. We asked them to share their favorite IRIS CRM features below!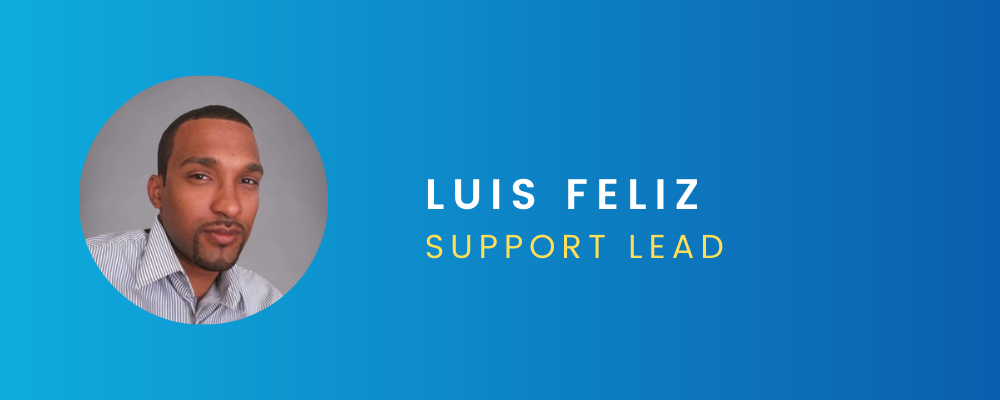 Luis has over 15 years in the customer service industry. His number one goal is to always provide excellent customer service to every client and have them feel happy and important at the end. In his spare time, Luis enjoys spending time with his family and loves playing sports like basketball, baseball, and running.
"The new feature that I like the most that IRIS has released would be the Copy User Profiles feature. The reason I love this feature is that it saves the administrator time and leads to fewer questions asked to us about why there isn't a copy option.
This new feature allows them to copy an existing profile when creating a brand new user account and that is a game-changer in my opinion as mentioned it saves them time, but most importantly there are fewer errors because they might select an option they didn't intend to have. By providing a convenient, easy way to copy user functionality from existing users, IRIS CRM now empowers ISOs to create new users with the right settings every time in seconds, not minutes"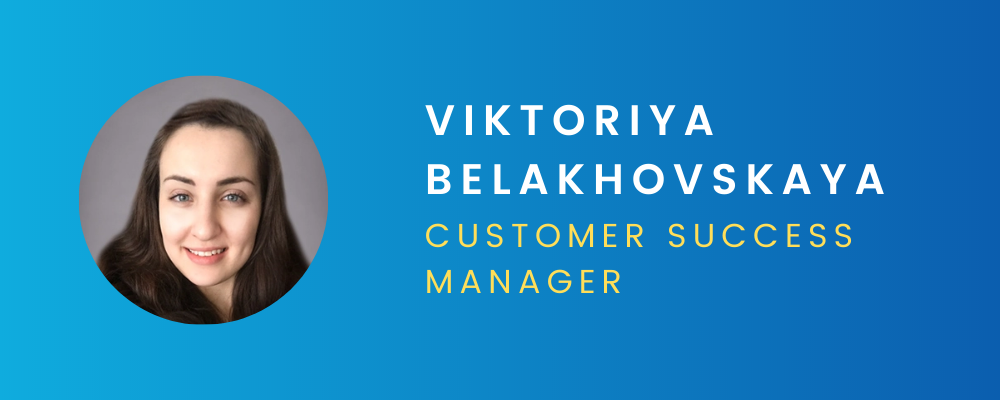 Viktoriya operates as a Customer Success Specialist. She has 7 years of customer service experience making sure that the customers' needs always come first. In her spare time, she enjoys spending time with her family and lounging around with her cat.
"My favorite feature of IRIS CRM must be the E-sign feature. This feature can significantly minimize the need for physical paperwork, making staff and customers' lives significantly easier. The data that the data merchants enter into the agreement can be pulled directly into the system for use in everything from lead account population, to onboarding and more."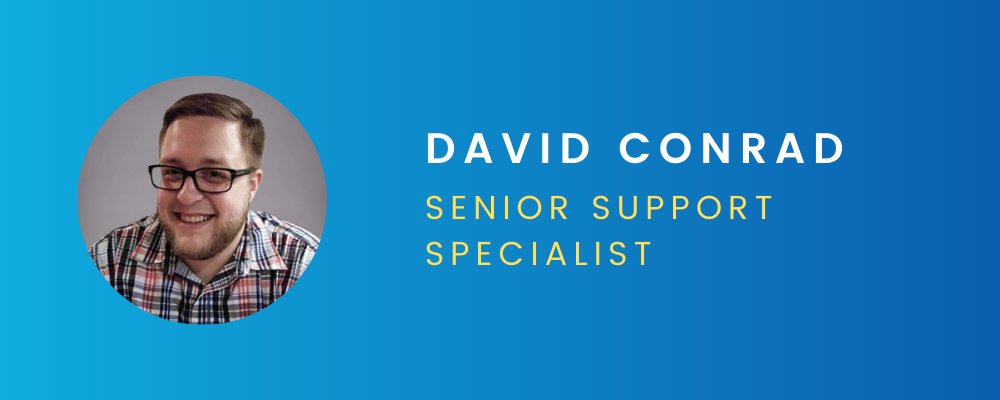 David is an IT specialist with a long career focused on client support services. He works with clients to implement processor integrations and improvements to merchant portfolio management.
"My favorite feature of IRIS CRM would have to be TurboApp.  Giving our clients the ability to work their leads and fill out the lead form, and then have all of that data flawlessly transferred to TurboApp for the boarding process.
This completely removes double data entry and is a huge time saver.  In addition, being able to keep all of this history within a single site and not need to have multiple windows/processor sites open in order to board an application makes it super easy to convert those leads to merchants."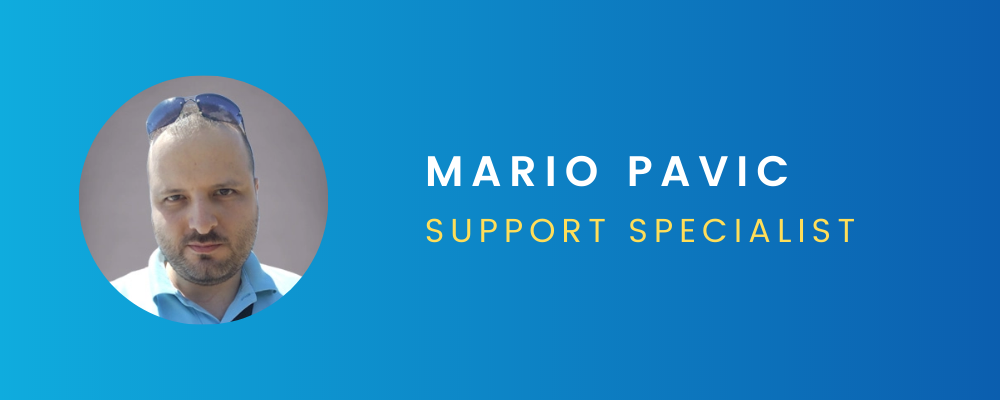 Mario has over 15 years of inside sales experience in the IT sector. His many skills include sales and technical writing and data processing.   Mario thinks that "An SQL query walks into a bar, sees two tables and asks them, may I join you?" is funny.
"I spend a lot of time assisting clients with E-Sign applications, so it's no surprise that my favorite new IRIS CRM feature is E-Sign linked. In recent months, there have been a number of cool enhancements to the E-Sign feature, such as password protection for E-Sign documents and the ability to transfer the lead to a new status state after the document is signed.
However, if I had to select only one feature, it would be the ability to upload attachments to leads from the E-Sign page. I've had a lot of clients inquire about this feature because the traditional method of asking clients to submit additional supporting documentation separately by email took too long. The new feature now allows clients to save supporting documents on the lead, insert them in the PDF, or both. With all of the supporting files on hand when the E-Sign document is signed, the merchant boarding process can now begin much quicker."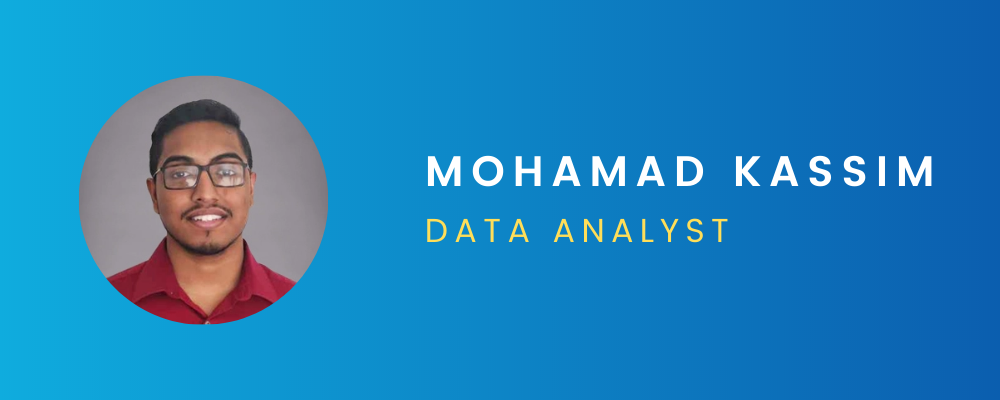 Mohamad has been a data analyst for more than three years. Mohamad excels at Excel and provides excellent residuals management solutions at IRIS CRM. Mohamad enjoys playing video games and reading self-improvement books whenever he is not busy crunching numbers.
"My two favorite new features are Merchant Mass Actions and Mass Search. With Mass Actions, clients can make updates to many merchants at once which is huge. Mass Search enables them to look up multiple MID numbers at the same time. For example, if you had a list of MID numbers belonging to a certain Sales Rep, you can copy and paste that list of MIDs into the Manage Merchant search bar.
These features prove to be very helpful when cleaning up the site. Administrators can update user assignments and splits for a list of merchants in an instant. These features are easy to use and you will not require a merchant importer to update your merchants in mass."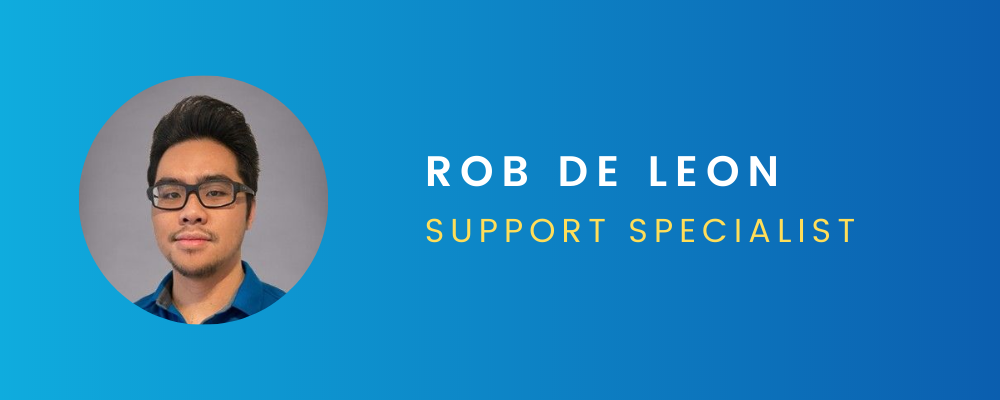 Rob has 3 years of experience providing software support and training. As a techie, Rob enjoys constantly learning about the latest gadgets, electronics, and computer hardware. In his spare time, Rob enjoys trying new food, PC gaming, tinkering and learning about cars, and regular workouts.
"My favorite features of IRIS CRM are all of the integrations. Why? Integrations help make processes and work easier by being able to connect multiple systems to work together. It's just like how in today's digital age we can essentially create an integrated smart home with smart lights, speakers, cameras, HVAC, doors, locks to be able to control your whole household from one device, your phone.
By adding and expanding on our integrations in IRIS, we ultimately strive to make the process for our clients more cohesive and streamlined all from within one platform."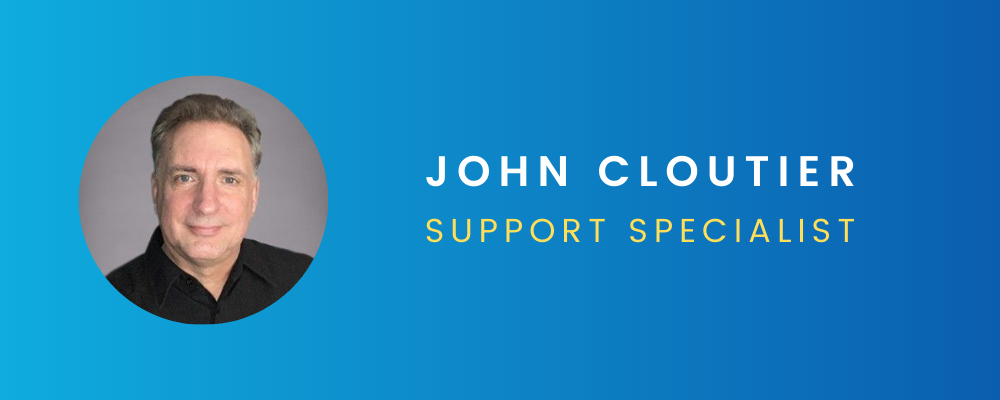 John is a dedicated team player with over 15 years of experience delivering and supporting complex Web-based application solutions. In his spare time, John enjoys spending time with his family, traveling, sports, movies, and hiking local conservation trails.
"I really like the Status States & Triggers feature. It's a very effective tool that helps the ISO manage the end-to-end sales process.  You can create custom categories that clearly label the step of the sales process your lead is in. It allows you to generate notifications, and assign key sales resources automatically when your lead progresses to an important sales step.
There's so much flexibility with this feature. Status States and Triggers provide an effective, powerful feature to help the ISO easily structure the sales process."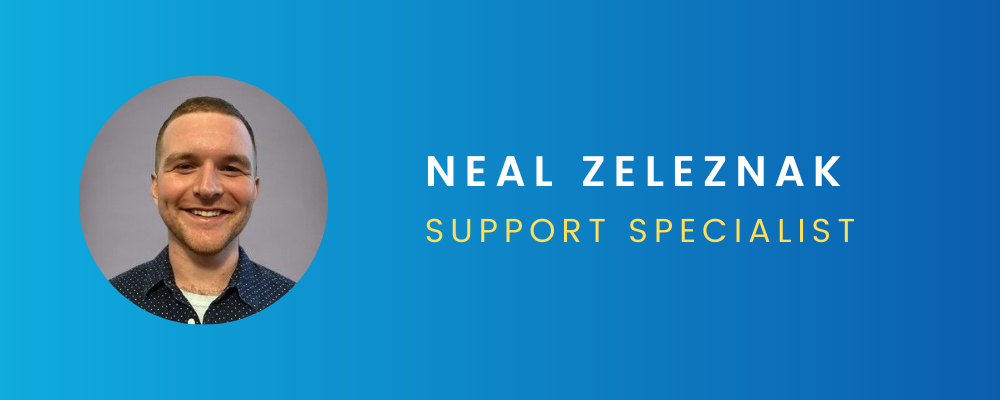 Neal is a passionate support specialist that brings with him a background in finance and accounting, in addition to 4 years of software support experience. He is a people person who enjoys concert-going and never leaves home without his camera.
"Personally, my favorite tool is the Mass Action button on the Merchant Management page. You can find this page by going to Manage > Administration > Merchants > Merchant Management. This can be used to do so much, but I think my favorite feature is the ability to select a list of Merchants and assign a new user to them in mass.
It's especially useful if you are an ISO and one of your sales reps have left, and a new user needs to be assigned to all their merchants. Rather than updating potentially hundreds of individual leads, you can do this with just a few clicks. Additionally, you can make this new user the primary user on this specific list, or unassign the user that has left. This tool is just another example of how IRIS can simplify a process and maximize efficiency for users."
We hope you've enjoyed getting to know our amazing support team more, and we are excited to continue providing best-in-class support and solutions for your business!