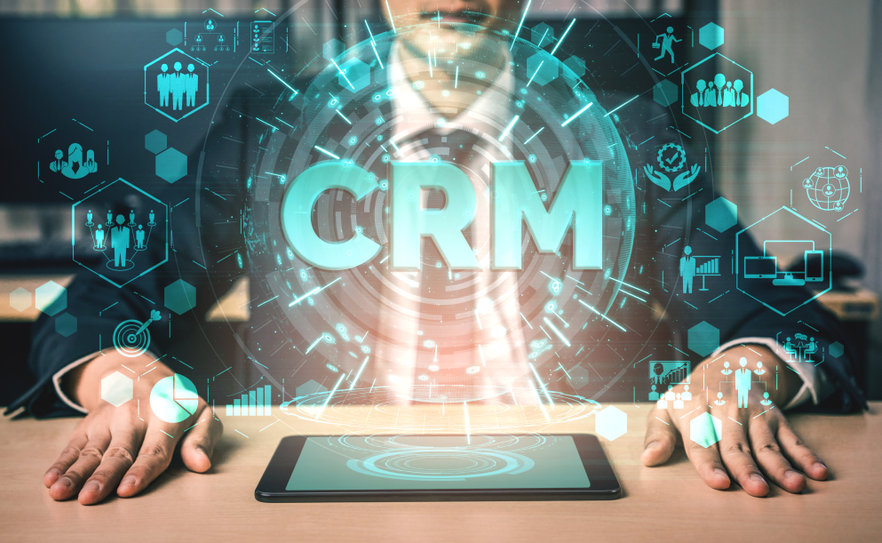 ISO Agents: Selling Merchant Services Independently
Payment processing is a lucrative industry with opportunities abound and good money to be made at all levels of involvement. The entry point for many people looking to earn a slice of the payments pie is merchant service sales as an independent agent. Independent agents play an important role in assisting the larger players in the payment processing ecosystem to reach individual merchants, and agents can be paid handsomely as a reward. The following is a quick recap of what the merchant services industry entails, how ISOs and independent agents fit into it, and how technology like ISO CRMs can help everyone earn more. 
What Are Merchant Services?
The merchant services industry provides businesses with the technology and infrastructure they need to accept electronic payments from customers both in-store and online. Those services can be broken down into four major categories: payment processing, payment hardware, gateway services, and value-added services. Each plays an important role in enabling safe, secure, and frictionless credit and debit card sales. 
Payment Processing
To accept credit card payments, merchants need a special type of bank account, known as a "merchant account." Merchant accounts are the primary product that merchant services companies offer. Companies can either sign up for their own dedicated merchant accounts or sell as a sub-merchant through a third-party processor like PayPal or Stripe using the service provider's aggregated merchant account. In either case, the merchant account gives the seller access to the plumbing necessary to accept card transactions, approve or deny them, and facilitate the transfer of funds to the merchant's bank. 
Payment Hardware
In addition to payment processing, merchant services companies provide their clients with the hardware necessary to take payment processing in-store. Payment hardware ranges from single handheld payment terminals to mobile-phone-based card readers to complex point-of-sale systems and beyond. The type of hardware a business has access to will depend on the payment processor they work with, and a good processor can walk a merchant through selection to ensure the hardware they choose is ideal for their needs. 
Gateway Services
Payment gateways facilitate online transactions, taking in a customer's card information, encrypting it, sending it for authorization, and then providing the result to both the merchant and the customer. Most payment gateways are built by specialized providers like NMI, Authorize.Net, and others. However, many merchant services companies also resell payment gateways on behalf of those third parties, allowing their clients to access complete ecommerce solutions in one place and opening up a new revenue stream in the process. 
Value-Added Services
Finally, merchant services providers offer businesses a wide variety of add-ons, including advanced fraud protection, chargeback defense, reporting tools, invoicing systems, next-day funding, and more. These tools can be free and included in an overall service package, or they can be optional enhancements that slightly increase the fees on transactions. 
What Are Independent Sales Organizations?
Independent sales organizations (ISOs) act as intermediaries between payment processors and merchants. They resell a payment processor's merchant services, earning a slice of the fees in the process – known as a residual. ISOs handle effectively all of the merchant-facing aspects of payments, including recruiting, sales, and ongoing service and support. 
ISOs are an important part of the payments ecosystem since they enable payment processors to access a huge volume of merchants while focusing only on what they do best – building and maintaining the infrastructure that payment processing runs on. But as ISOs grow, they too need help handling the sheer number of merchants seeking payment processing, opening up the door for independent agents to get involved in merchant acquisition. 
How Do Independent Agents Work with ISOs?
There are two types of ISOs: registered and unregistered. Registered ISOs are large businesses that operate under their own branding and resell payment services on behalf of a major payment processor. Unregistered ISOs are individual, independent agents that work under the registered ISOs, handling the sales-related aspects of operations: finding, recruiting, and closing new merchants. 
While there is a lengthy and difficult process involved in becoming a registered ISO, becoming an unregistered ISO only requires an agent to find a larger ISO willing to take them on. Once they've found an ISO to sell on behalf of, independent agents can get to work signing up new merchants and earning their own slice of the transaction fee pie. 
How Do Independent Agents Make Money?
Both registered ISOs and their independent agents generate revenue by earning residuals – a small percentage of the fees merchants are charged each time they process a transaction. Transaction fees are generally well under 3%, and residuals are even smaller – often a fraction of a percent. However, residuals add up quickly, and by the time an agent has built a roster of hundreds of merchants, each doing hundreds or potentially even thousands of sales per day, a residuals portfolio can become extremely valuable. 
Residuals are also owned for the life of a merchant's relationship with the payment processor. So the work an agent does upfront results in an ongoing income stream that pays every month and can last for years or even decades after the agent's work is finished.  
Leveraging Technology to Earn More
Registered ISOs and independent agents can both utilize certain technologies to make it faster and easier to build up their residuals portfolios. A customer resource management system (CRM) is one such piece of technology. A good ISO CRM provides tools specifically designed to meet the challenges faced by agents when recruiting, signing, and serving merchants. Common ISO CRM features include centralized lead management, automatic lead collection and categorization, the ability to easily (and often automatically) add notes and key data points to lead accounts, and a variety of productivity and administration tools. 
By putting the entirety of an ISO's collected customer information at their fingertips, an ISO CRM enables independent agents to advance more leads through the sales funnel and deliver a more targeted, more personalized sales process – a key to courting the best merchants in a highly competitive industry. Recruiting higher quality merchants enables agents to build not only a larger residuals portfolio, but also a more stable and, therefore, more valuable one. 
To find out more about how an ISO CRM can help your business do more with your leads and generate juicier residuals, schedule a free guided demonstration of IRIS CRM today.