New Enhancement: Copy Attachments and Notes When Duplicating a Lead
IRIS CRM is happy to announce that users can now copy attachments and notes when duplicating a lead! Duplicating leads when setting up additional merchant locations is now easier than ever. Keep reading to learn how your sales team is able to save even more time behind the scenes.
With IRIS CRM, you can add lead notes, attachments, and recordings directly to a lead file. With the ability to link important notes and documents directly to each lead, your team can quickly view all of the information gathered for that specific lead in one place. 
On the Notes tab, you can post a new note on the lead for your fellow team members, and manage existing notes added in the past. In the Attachments tab, you can conveniently store documents, applications, proposals, and any other lead-related files that you need to be able to easily access.
Now, these notes and attachments will be copied directly onto a duplicated lead so no information is lost in the duplication process.
How It Works
Step 1: Click Duplicate
To start, click the Duplicate button in the Actions widget, which is located on the right side of the lead page: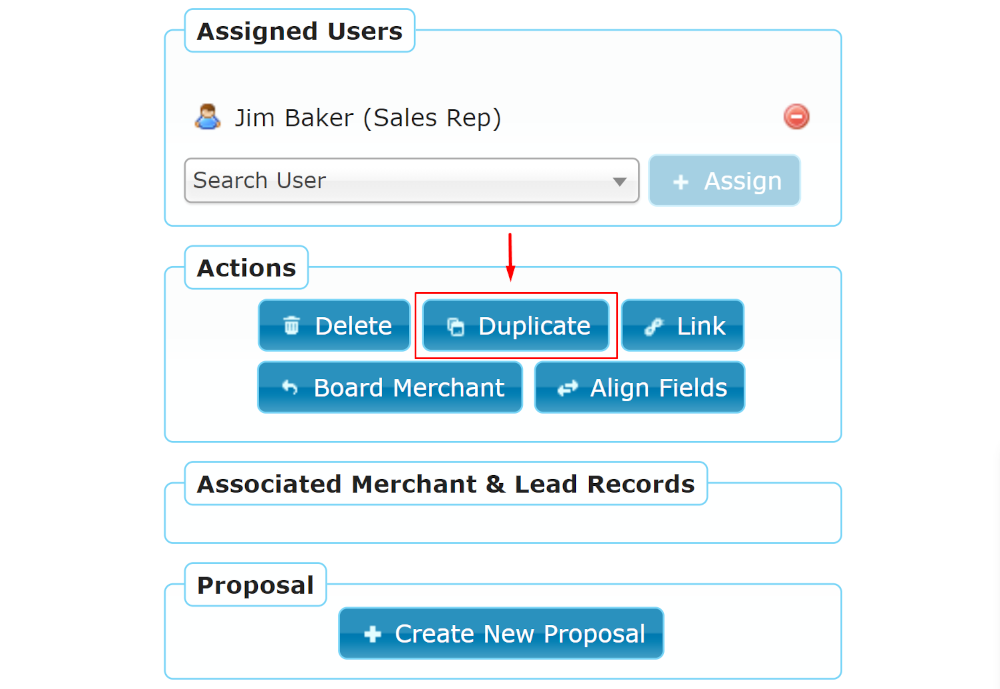 Step 2: Select Options
A popup window will appear once you click Duplicate, with options for the lead duplication process. You can enter a new name for the lead, set the new lead's status, and select from a variety of duplication options: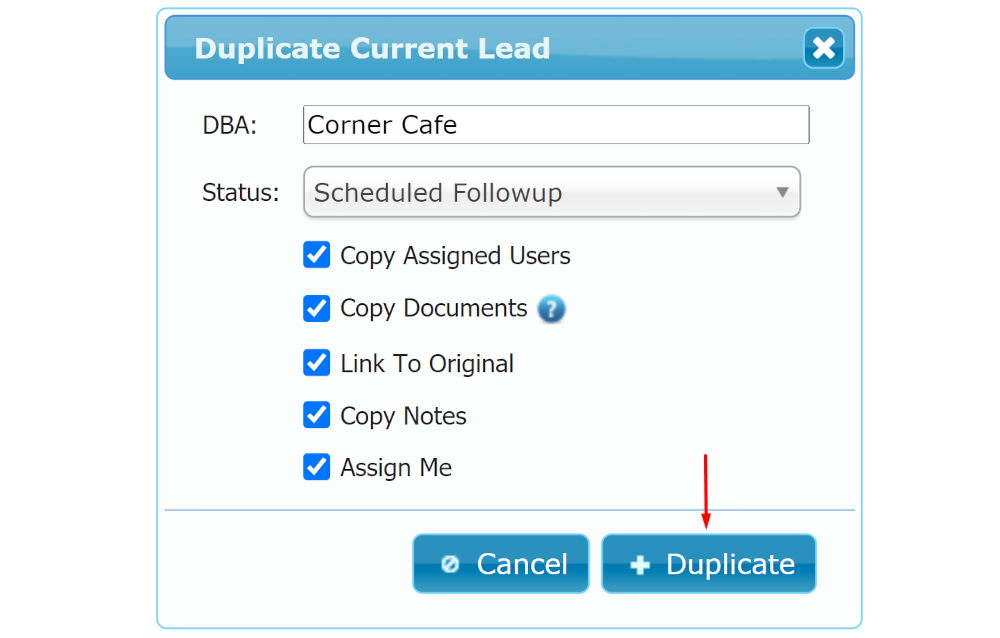 Duplication Options now include Copy Assigned Users, Copy Documents, Link to Original, Copy Notes, and Assign Me. For more details on each of these options, check out IRIS CRM's Copying and Duplicating a Lead Knowledge Base article. 
Step 3: Finalize Duplication
The final step is to review your lead duplication options, then click Duplicate to complete the lead duplication process!
We hope you find a lot of value in this enhanced feature! If you'd like to learn more about IRIS CRM's suite of powerful tools for ISOs, request your free guided demonstration today.