New Enhancement: Visual SLAs for Tickets
Your favorite Merchant Services CRM comes with numerous helpdesk tools to ensure that your team stays on top of their game and provides outstanding customer service at all times. A recent product update now also brings the SLA statuses to your Helpdesk dashboard, giving you a bird's eye view of the tickets' SLAs.
The SLA statuses are displayed in a new column in the Helpdesk called "Due".
The "Due" column shows the times remaining to resolve tickets (in green), and the times elapsed after the ticket's SLA target was missed (in red).
Here is a screenshot of the new column:
If a ticket does not have an SLA defined, then the "Due" column shows "n/a" on that ticket.
The "Due" column can be sorted in ascending or descending order so that you can easily spot overdue tickets.
You can also filter your tickets by selecting the Due Date filter and the desired date range:
If you need to change a ticket's SLA, simply open the ticket, hover your mouse on the right side of the Due Date row, and click on the Edit icon which appears: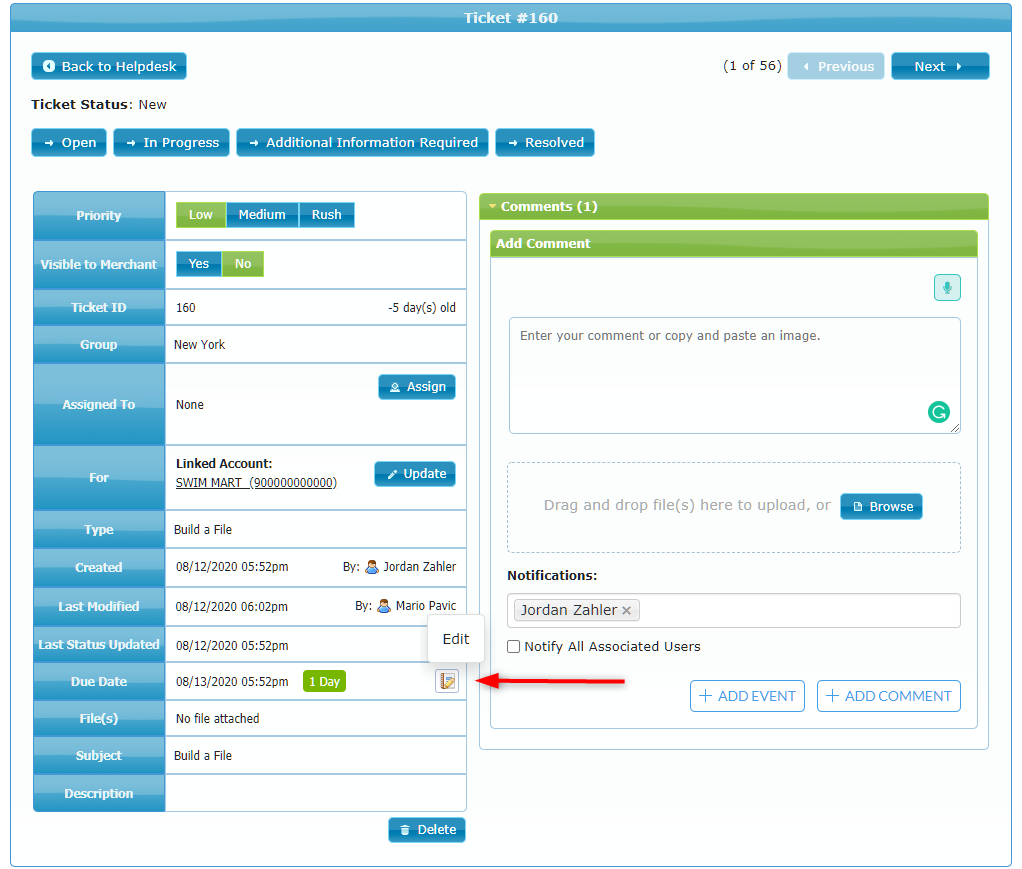 A date/time picker now shows up where you can select a new date and time, and save the changes.
After saving your changes the SLA label is also automatically updated and shows the new required time to resolution (eg. 1 Day).
If a ticket is resolved in time, then the SLA label text changes to "SLA Met". And if not, then the SLA label shows the amount of time that the SLA target was missed by:
Here are some of the other features found in your ISO Helpdesk CRM:
Customizable ticket types and assignment rules
Automated notifications and SLA reminders
Integrations with Gmail and Microsoft Outlook
Customizable ticket workflows and checklists
Detailed and flexible helpdesk reporting
We hope you enjoy using the new enhancement.
Stay tuned for more updates coming soon!
---
For sales tips and the latest electronic payment news check out the daily IRIS CRM Daily Bulletin and for the latest product updates and company news please join our newsletter.