New Enhancement: Upload Lead Files To TurboApp
The TurboApp has just received a new enhancement—the ability to upload lead files in new applications.
The TurboApp offers a merchant boarding platform, enabling ISOs to board merchants to most of the major processors four to seven times faster than traditional manual entry, resulting in capacity improvements of up to 500%.
With today's update, we have made it even easier to add supporting files to TurboApp applications, by simply selecting files already attached to the lead.
Let's take a look at the new enhancement and how you can begin using it today.
Uploading TurboApp Files
When a new TurboApp is started from the lead, the TurboApp automatically shows the lead files on the file upload page, based on the files' labels.
You can then simply select those files to be sent with the application: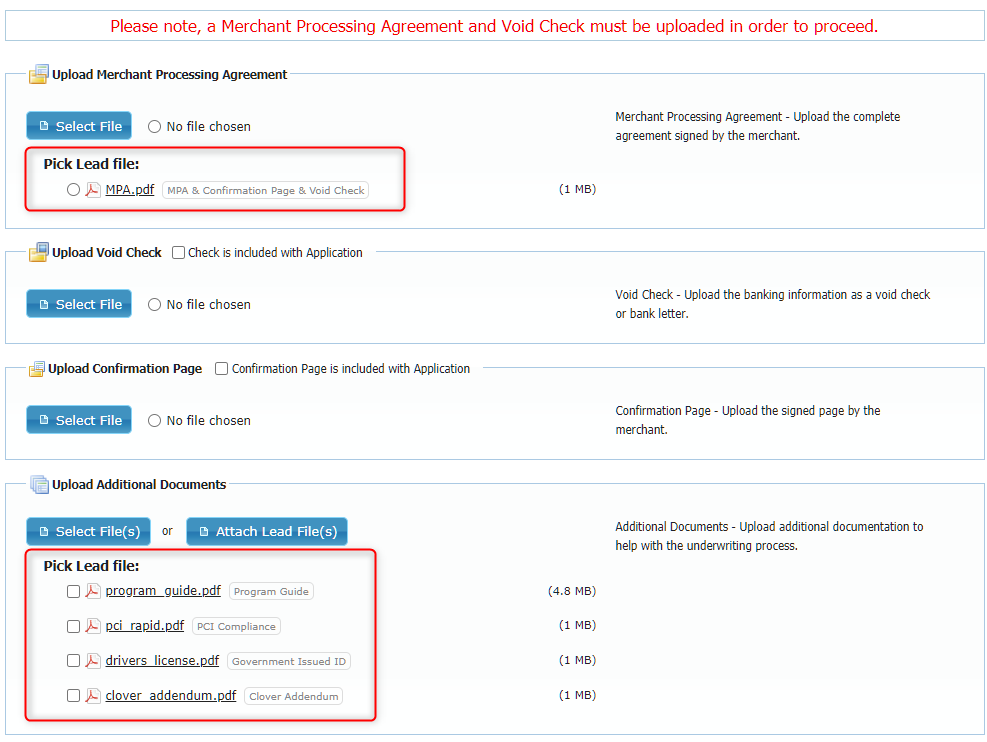 In case the files you needed are not shown on the list, you can select such files by either uploading them from your disk (using the Select File(s) button) or by selecting other lead files.
To select the other lead files click Attach Lead File(s) button, and a popup window will appear, showing a list of the remaining lead files.
You can then select the required files and add them to the application: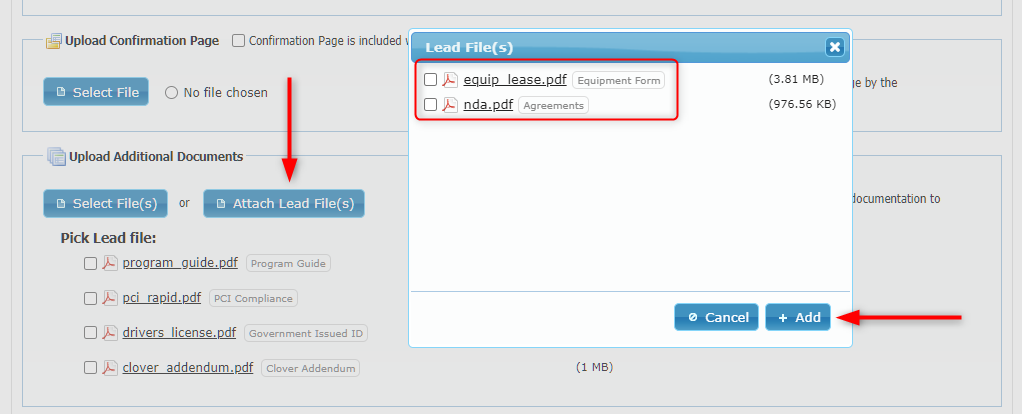 If you do not have permission to upload documents to TurboApp for a specific document label, then an error message will be displayed: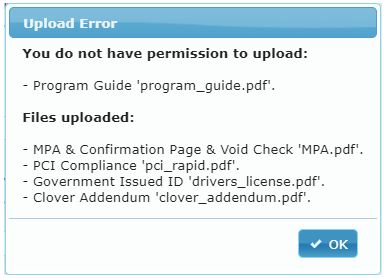 If needed, you can then enable the TurboApp upload permission for such labels on the Administration page.
Navigate to Manage > Administration > Documents > Labels, click the Permissions button on the label you wish to update, and then enable the Upload permission for the desired user, user class, or user group: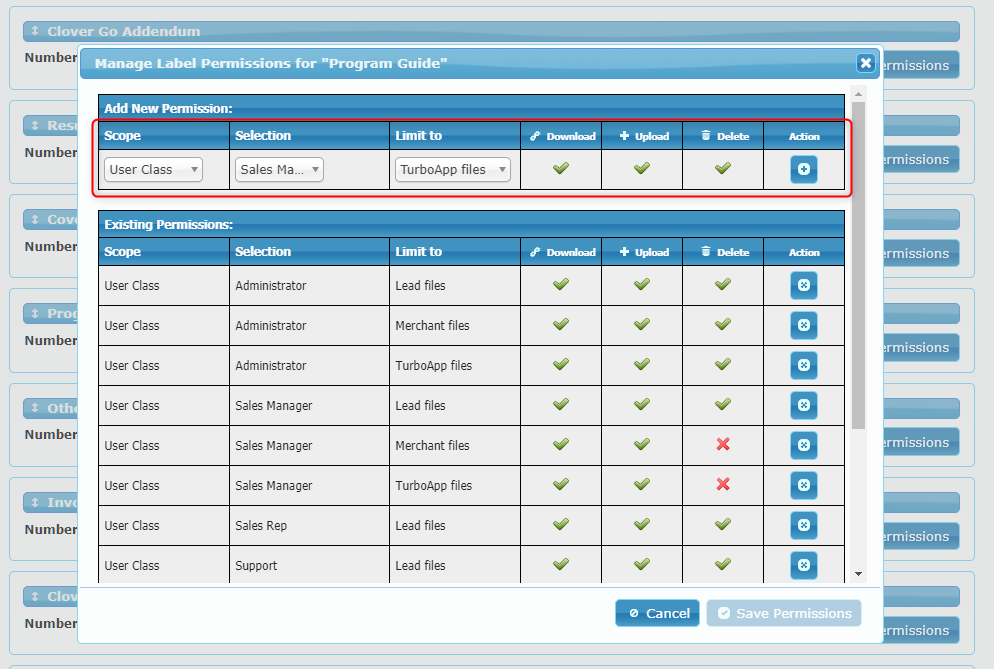 Once the documents have been uploaded you can also remove them, using the Remove File icons:
For more information on the TurboApp please see our TurboApp Knowledge Base Guides.
Stay tuned for more updates coming soon!
---
Interested in TurboApp?  Let's Talk!
Join Over 200 ISOs Using IRIS CRM To Grow.
Schedule A Demo To Learn More.  Work Faster.  Work Smarter.
---
For sales tips and the latest electronic payment news check out the daily IRIS CRM Daily Bulletin and for the latest product updates and company news please join our newsletter.