New Feature: Copy Existing Email Templates
Your favorite Merchant Services CRM has just received a new feature update—the ability to copy existing Email Templates.
By creating email templates in your CRM, you can save your sales reps tons of time and ensure consistent messaging from your team to your clients.
You can also add your brand identity to your messages and help your business stand out in your clients' inboxes.
Managing Email Templates
When you're managing your templates in the CRM, chances are you will want to create new templates by reusing content from your existing ones.
For example, you might be creating a new template for a specific group or location, where only the signature lines need to be changed while the rest of the content stays the same.
In such scenarios, you would normally copy the content of the original email manually into the new template, as well as configure the template settings, such as 'visitor tracking' or 'alert on open' settings.
The new Copy Email Template feature now allows you to perform these tasks in seconds, by simply creating a new copy of an existing template, and then just making smaller changes in the new one.
Copying A Template
To create a new copy of an email template, simply navigate to Manage > Administration > Email & SMS > Email Templates and click Copy Existing Template: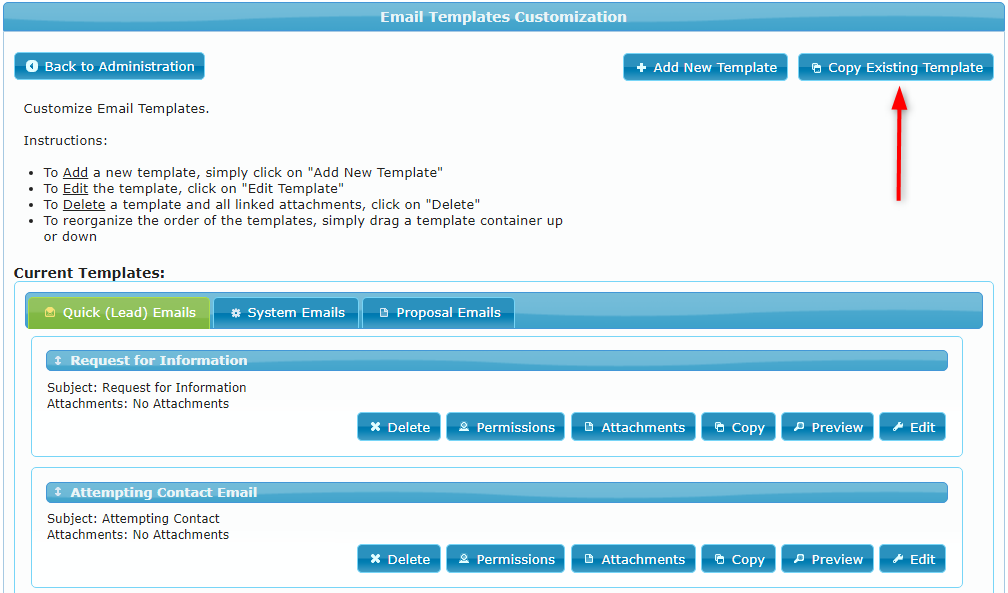 Now select an email template you'd like to copy and click Copy & Create:

A copy of the template is now launched in a popup window which includes all of the texts, links, images, and placeholders from the original template: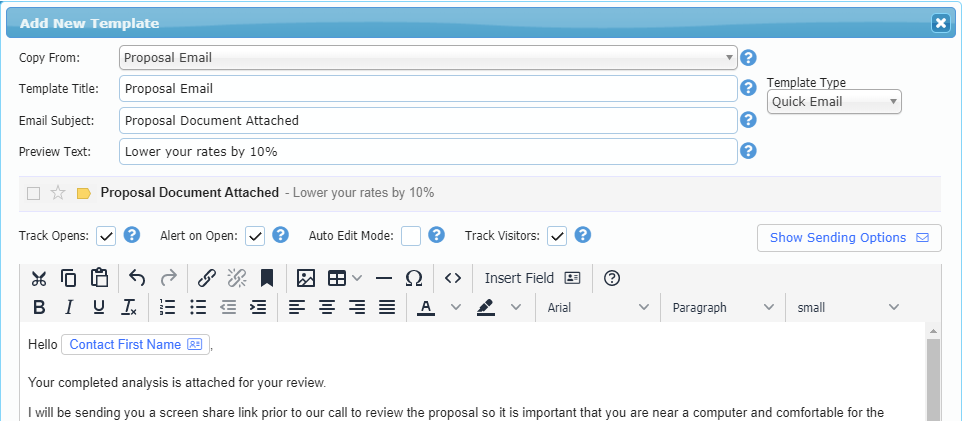 You can now make changes to the template as needed and save it as a new template.
If needed, you can also load a different template within the popup window by simply selecting it in the Copy From dropdown:

Template copies can also be created from any existing template by hitting the Copy button on the template:

We hope you enjoy using the new feature.
Stay tuned for more updates coming soon!
---
For sales tips and the latest electronic payment news check out the daily IRIS CRM Daily Bulletin and for the latest product updates and company news please join our newsletter.