New Feature: Merchant Dispute Responder via API
We're excited to announce IRIS CRM's Dispute Responder is now available via API, which means IRIS CRM clients and third parties can now develop their own merchant dispute management tools using the data in their IRIS CRM site.
Dispute Responder has long been empowering Fiserv First Data ISOs and merchants, through the merchant portal, to manage and respond to chargebacks and retrievals right from within IRIS CRM. This has been extended to IRIS CRM's API, so clients and third parties can build and use their own solutions for alerting merchants to disputes and streamlining the merchant dispute reply process.
Responding to disputes on time is absolutely crucial for merchants. If merchants don't respond to a chargeback by the required date, the chargeback is automatically lost and the revenue is gone for good. Dispute Responder offers complete, end-to-end dispute management. Merchants can receive timely alerts when a new dispute is entered with Fiserv First Data and as they get closer to the chargeback reply due date, so they'll never miss a chargeback response and automatically lose the revenue. With real-time alerts, merchants can quickly gather evidence, put together a response, and file it on time. 
Filing the response is significantly faster and more convenient as well with Dispute Responder, which provides ISOs and merchants with all of the information they need to compile the right evidence and begin their response in minutes, not days. Timely dispute responses with evidence will result in more disputes won and revenue recouped for your merchants.

Merchant Dispute Responder via API Use Cases
IRIS CRM clients and third parties can now build and use external tools for directly responding to chargebacks/retrievals, and/or uploading documentation for a dispute to streamline the dispute response process for merchants.
There are also several new options for subscriptions (which function like alerts) based on this additional functionality. For example, you can set up notifications for each new chargeback/retrieval case that is created, when a chargeback/retrieval case status is updated, and/or for a certain number of days before a chargeback/retrieval case due date.
Notifications such as these will help merchants know right away when a dispute is filed, and Dispute Responder ensures that they can quickly and easily compile evidence and file a response with time to spare before the chargeback reply due date.
By adding real-time notifications and convenience to the dispute response process, you can help merchants win more chargebacks and increase your overall merchant stickiness – because more won chargebacks equal happier merchants!
How It Works
The new enhancement is an addition to IRIS CRM's Open API, which provides users with the ability to access and update CRM data using REST calls. REST calls can be used to access and update lead, merchant, helpdesk, residuals, and subscriptions data. IRIS CRM clients and third parties can then build and use external tools and applications using the data from their IRIS CRM site. For those seeking to create new applications that integrate with their CRM site, IRIS CRM provides a full PHP software development kit (SDK).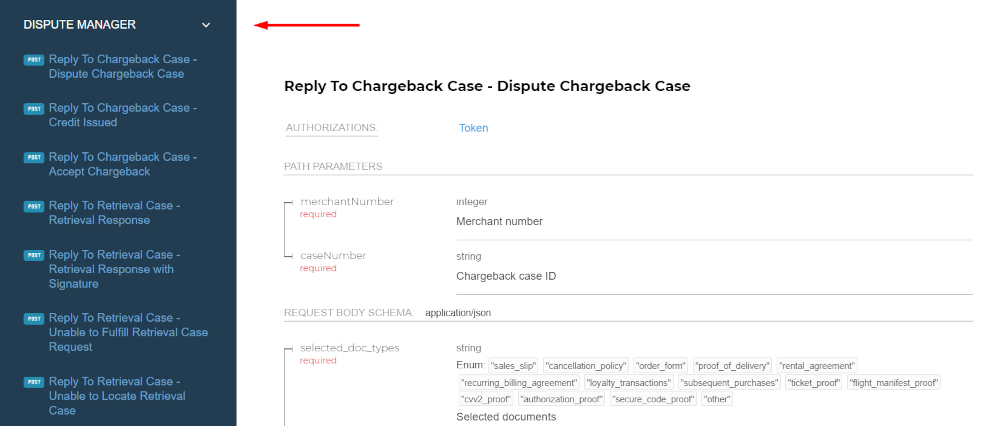 Instructions for the Open API are also available via your CRM site. You'll find them by navigating to https://www.yourdomain.iriscrm.com/api (replace "yourdomain" with your actual domain).
For more service and support, email IRIS CRM's support staff via support@iriscrm.com. To learn how IRIS CRM can benefit your business, schedule your free guided demonstration with our expert team today!