New Feature: Vantiv iQ Automated Residuals Importing and Calculations
IRIS CRM has released a new feature for ISOs and ISVs using Worldpay from FIS, Vantiv iQ Automated Residuals Importing and Calculations!
Vantiv iQ residuals reports can now be automatically imported to IRIS CRM, which means your team no longer needs to spend time downloading reports directly from Vantiv iQ and uploading them to IRIS CRM every month. Business efficiency is incredibly important for the merchant services industry, which is why we're so excited to streamline this time-consuming manual task and ease the burden on operational teams.
Once you enable automated residuals importing, the data will be automatically imported into IRIS each month when Vantiv iQ publishes their report. The report is processed in an unpublished state, and a residuals administrator can then review and publish the report far more quickly than downloading the report manually from Vantiv iQ and uploading it to IRIS CRM each month – a powerful new addition to our Residuals Calculations tools.
How It Works
To set up automatic residual import from Vantiv iQ to IRIS CRM, follow the steps below.
Step 1: Manage Processors Page
Start the process by navigating to the Edit Processor Page for the specific processor that you are importing residuals reports for.
Click Manage > Administration, then Processors in the left navigation panel. You will see Processor Settings, which is where you will need to update information in order to properly import residuals from Vantiv iQ:

NOTE: This process will need to be done for each processor that is linked to a Vantiv iQ data source, either directly or through a Vantiv data source as a secondary. 


Step 2: Update Sales Office Code
Once you've arrived at the Manage Processors page, find the Worldpay processor listing and click the Edit Processor icon on the right side of the row:

Next, you will need to enter your Sales Office Code, which you'll need to source from Worldpay. You will find this information under Reports and Statements, in the Partner ID column. Copy your Partner ID down, then enter it into the Edit Processor popup for your Worldpay processor under Sales Office Code: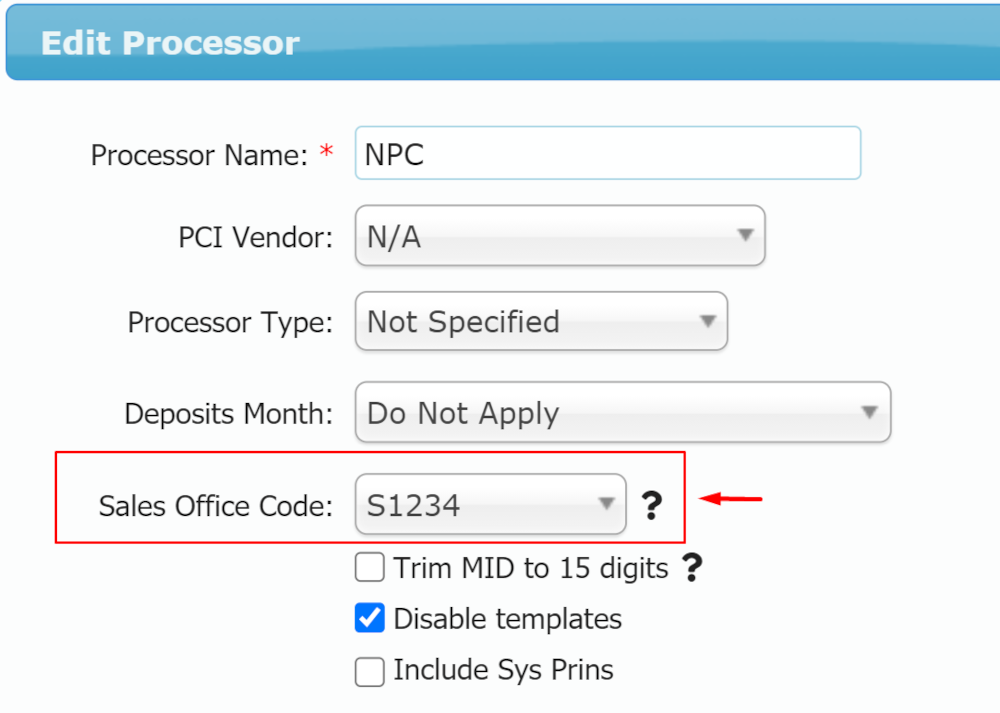 Step 3: Schedule Task
The final step is scheduling the task to automatically import the residuals data each month with no manual input from you or your team.
Navigate to Manage > Administration > Site Options > Scheduled Tasks, and click Add Task to add a new scheduled task.  
Enter in the information shown in the screenshot below to schedule the residual import for each month: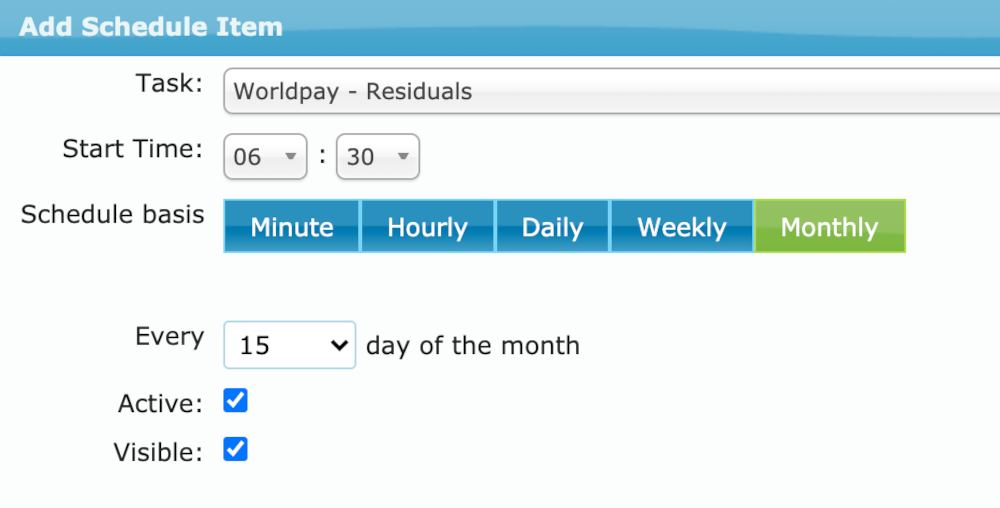 Set Task to Worldpay – Residuals, and set the start time to 6:30. Schedule the task to run Monthly, on the 15th of each month. Finally, make sure that Active and Visible are both checked off.
This task will now use your existing mapping to automatically import your residuals data each month. You and your team now have a convenient, automated method for importing and analyzing Vantiv iQ residuals data alongside the rest of your reporting in one unified platform!
We hope you are able to drive a lot of additional value with the new feature. If you'd like a full demonstration of IRIS CRM's industry-leading tools for ISOs and ISVs, schedule your free guided demonstration today!