New Feature: View Ticket Comments History
We are back with a quick update. Your favorite Merchant Services CRM now comes with the ability to show the history of the Helpdesk ticket comments.
Viewing the history of the ticket's comments is useful when you need to retrace your steps in order to get a better understanding of what has been happening in the course of resolving a ticket.
The ticket comments can be edited by the users who created them at any time by clicking on the comment's Edit icon (you'll need to hover your mouse on the right side of the comment to get the icon to show):

The comment can now be edited and if needed you can also copy/paste images in the comment: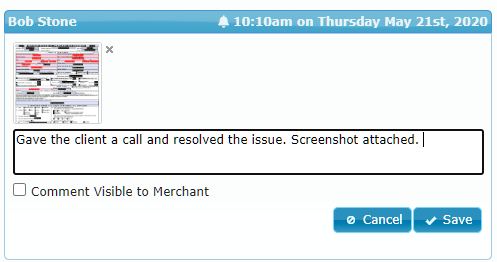 If you need to remove an image from the comment, simply click on the 'X' icon on that image: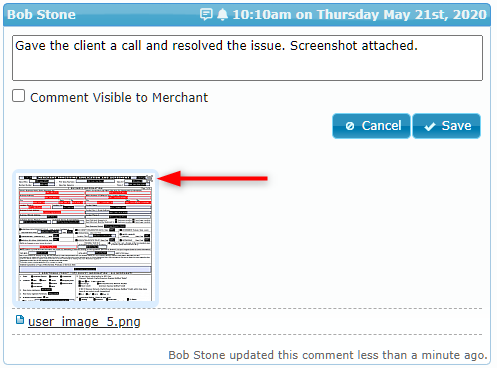 After you finish editing the comment, save your changes.
To view the history of the comment later, click on the history icon shown on the comment: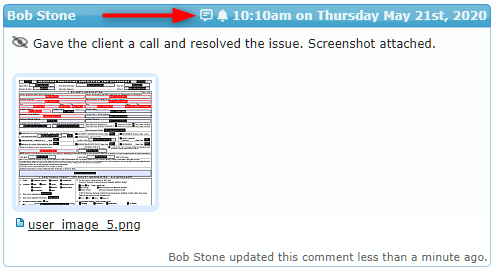 The comment's history is now displayed in a popup window, which shows the content of the comment before and after each comment change:

To learn more about creating and managing helpdesk tickets please see our knowledge base article on Creating And Updating Helpdesk Tickets.
Stay tuned for more updates coming soon!
---
Interested in our new feature: View Ticket Comments History?
Let's Talk!
Join Over 200 ISOs Using IRIS CRM To Grow.
Schedule A Demo To Learn More.  Work Faster.  Work Smarter.
---
For sales tips and the latest electronic payment news check out the daily IRIS CRM Daily Bulletin and for the latest product updates and company news please join our newsletter.