NMI Integration For
Direct Merchant Boarding
Onboard merchants to NMI using your reseller credentials in seconds.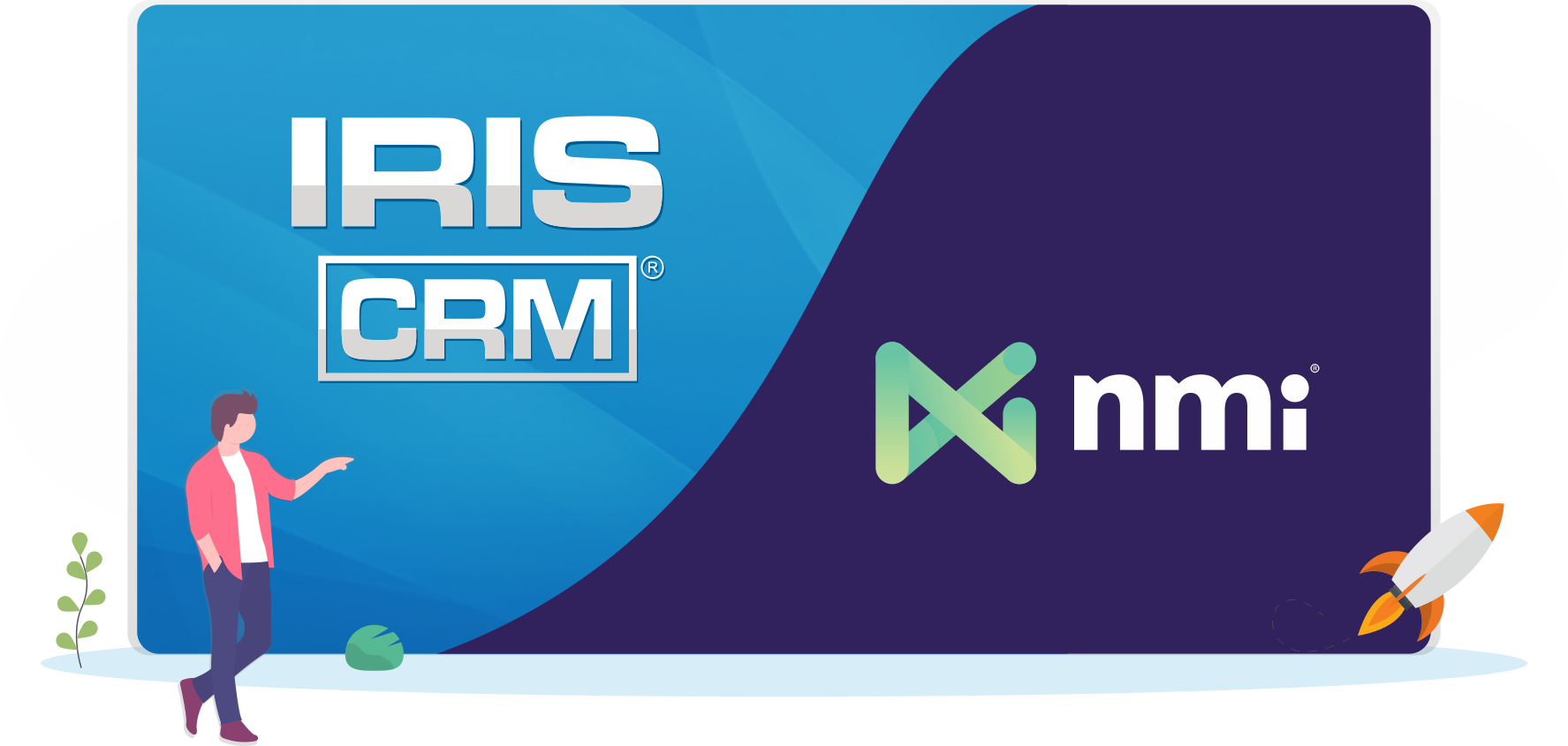 Whether you are looking to power an in-store terminal or an e-commerce shopping cart, a payment gateway is the service that will securely connect your merchant and their customers to your payment processor.
IRIS CRM is proud to announce the integration of NMI's Reseller Boarding API to make it easier than ever for ISOs and payment facilitators to offer gateway services provided by NMI.
NMI is a private-labeled payment gateway that offers merchants a unified solution across in-store, online, mobile, and even unattended real-world payments. NMI's gateway is equipped with a powerful set of features and value-added services that make it an ideal solution for all merchants regardless of industry.
As an NMI reseller, you can use IRIS CRM's NMI Boarding Integration to enable your merchants with NMI services in a matter of seconds. IRIS CRM does what it does best – automating the gateway account creation process by utilizing the data that you already have stored in your merchant database, which saves time and eliminates human error.
With full control over your merchant pricing strategy, you can set your pricing for gateway access as well as value-added features and services as you see fit during the onboarding process in IRIS CRM.
Reselling NMI gateway services is easy and IRIS CRM makes onboarding to NMI fast and frictionless.
Merchant Services CRM Integrates NMI Boarding API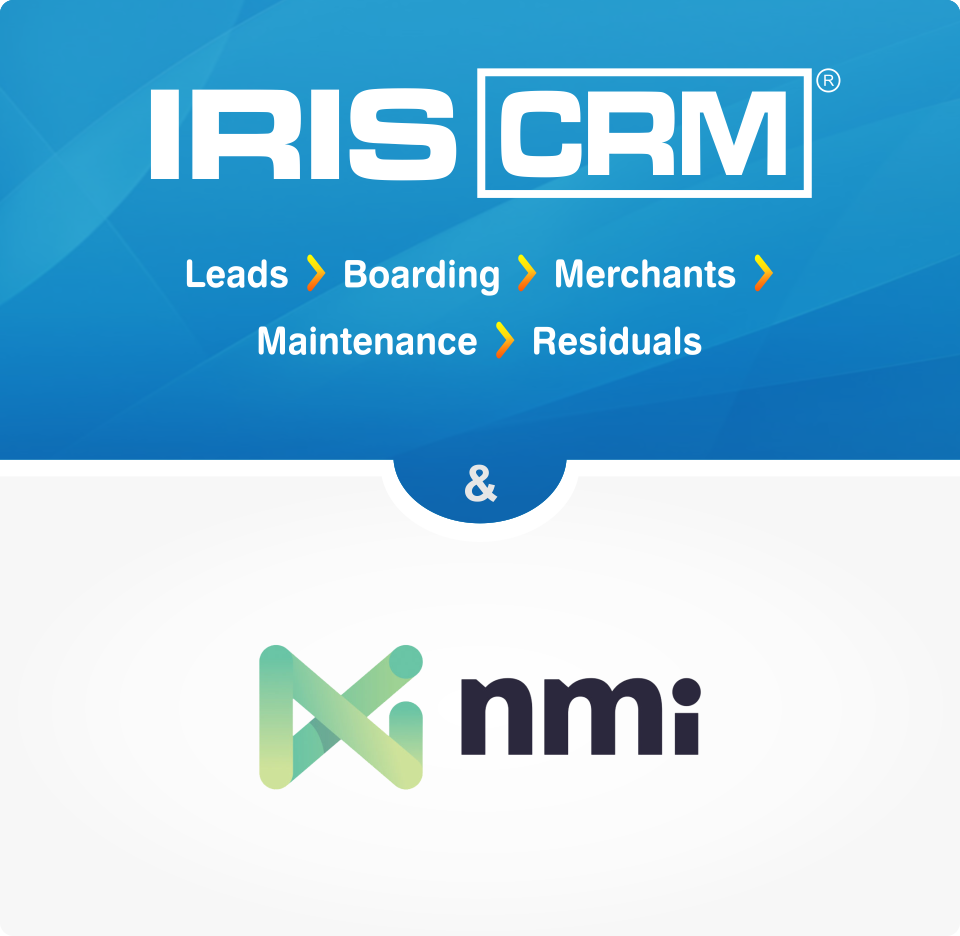 Quickly and easily launch NMI's gateway services and add-ons to any merchant with an account with one of six top payment processors.
Provide your merchants with one-stop access to the solutions they need, rather than leaving them to figure out gateway access on their own.
Set your own prices as you see fit to maximize adoption and profitability.
Assign pre-configured pricing packages to your merchants during onboarding.
Board new merchants to NMI in as little as a minute.
Build your own brand thanks to full private-labeling.
Enter Your NMI Reseller Credentials To Start Boarding Today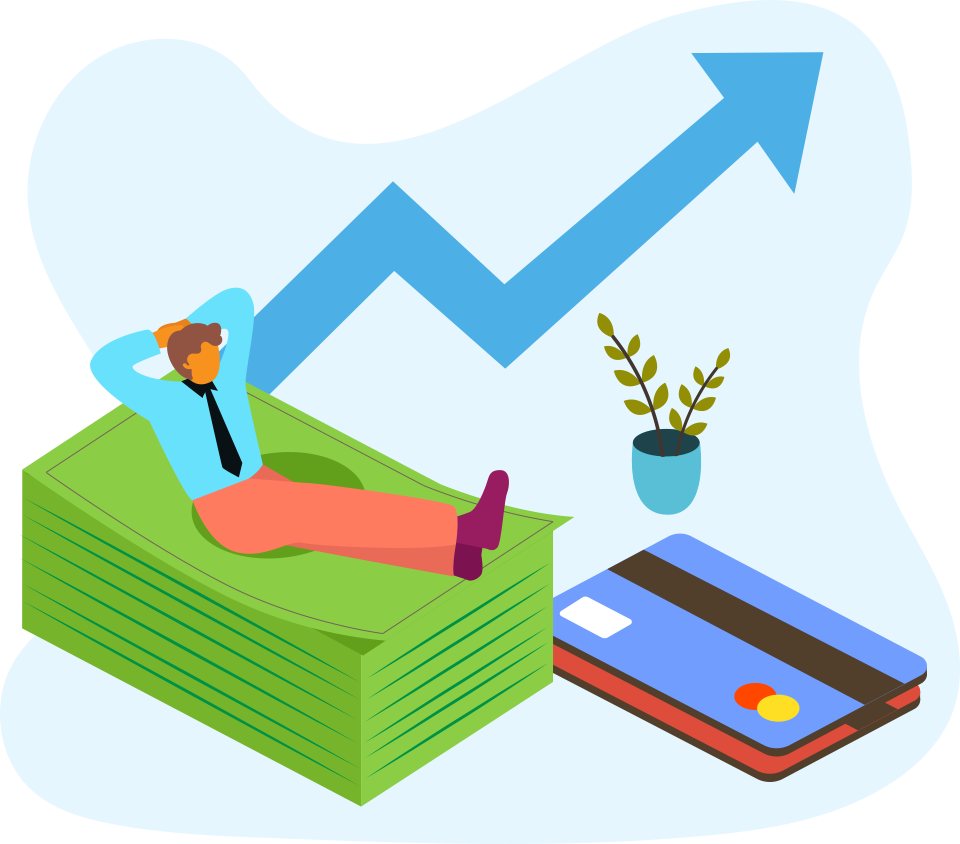 When you sign your merchants to a processor, they're only halfway to getting paid. They still need a payment gateway to provide the connection between their customers and their new merchant accounts and to facilitate the payments themselves.
NMI is an industry-leading, private-labeled payment gateway designed specifically to help ISOs like yours offer those gateway solutions – serving your merchants better while simultaneously creating new upsell opportunities and revenue streams.
As an NMI reseller, you have complete control over the prices you charge your merchants for gateway services, as well as any of the eight value-added features that NMI offers. You can quickly and easily price monthly fees, transaction fees, and any value-added features that you wish to charge in pre-defined pricing packages that exist in your NMI reseller account.
Your costs on gateway access and add-ons are always transparent and displayed right on-screen whenever you board a new merchant to NMI, so your profitability on gateway upsells will never be in question.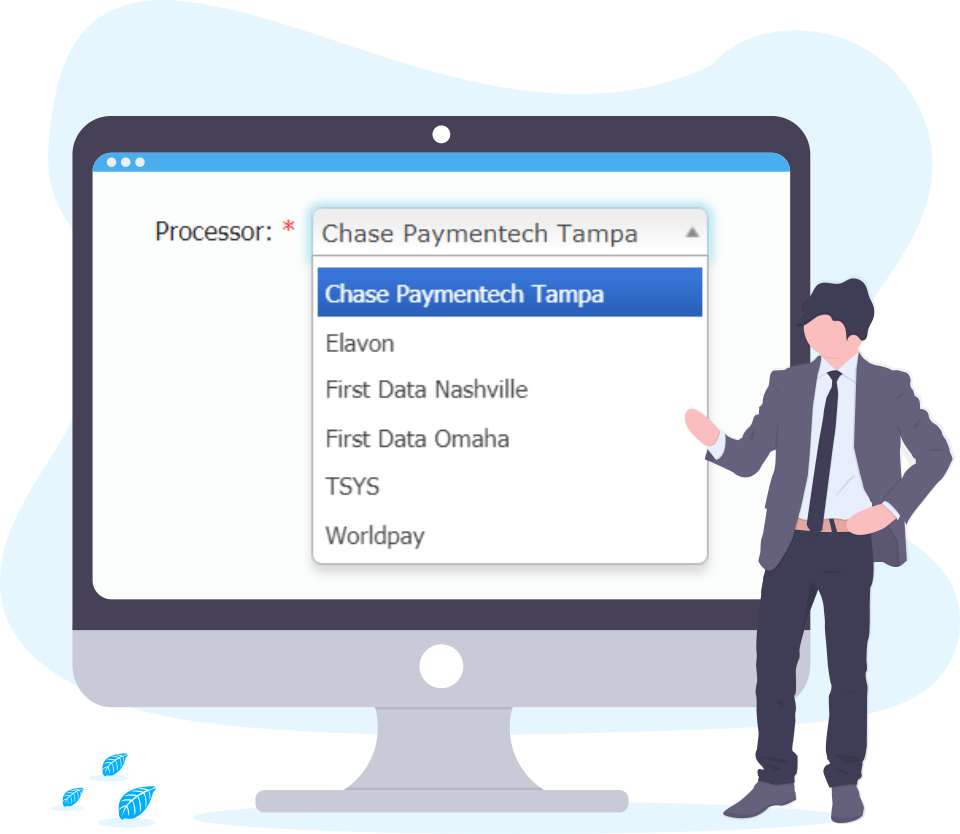 Instant Integration with Top Payment Processors
NMI is compatible right out of the box with most of the top payment processors, meaning you can upsell NMI gateway services to the vast majority of your existing and new merchants. IRIS CRM's rapid NMI boarding enables you to set up new NMI merchants in a matter of minutes with the following major processors:
Chase Paymentech Tampa
Elavon
First Data Nashville
First Data Omaha
TSYS
Worldpay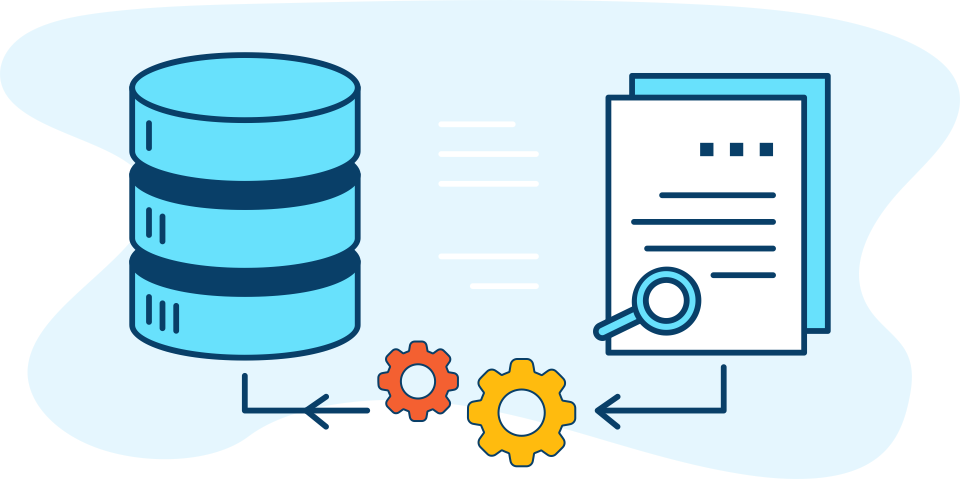 Industry-Leading Features
NMI's payment gateway is an easy sell thanks to its full suite of industry-leading features. It provides a unified gateway solution across all of a merchant's ecommerce, retail, and mobile transactions, and can even handle unattended sales like vending machine or parking lot transactions.
Merchants can accept payments from all major card types, in a huge variety of international currencies, making NMI an ideal solution regardless of where your merchants are or what they sell.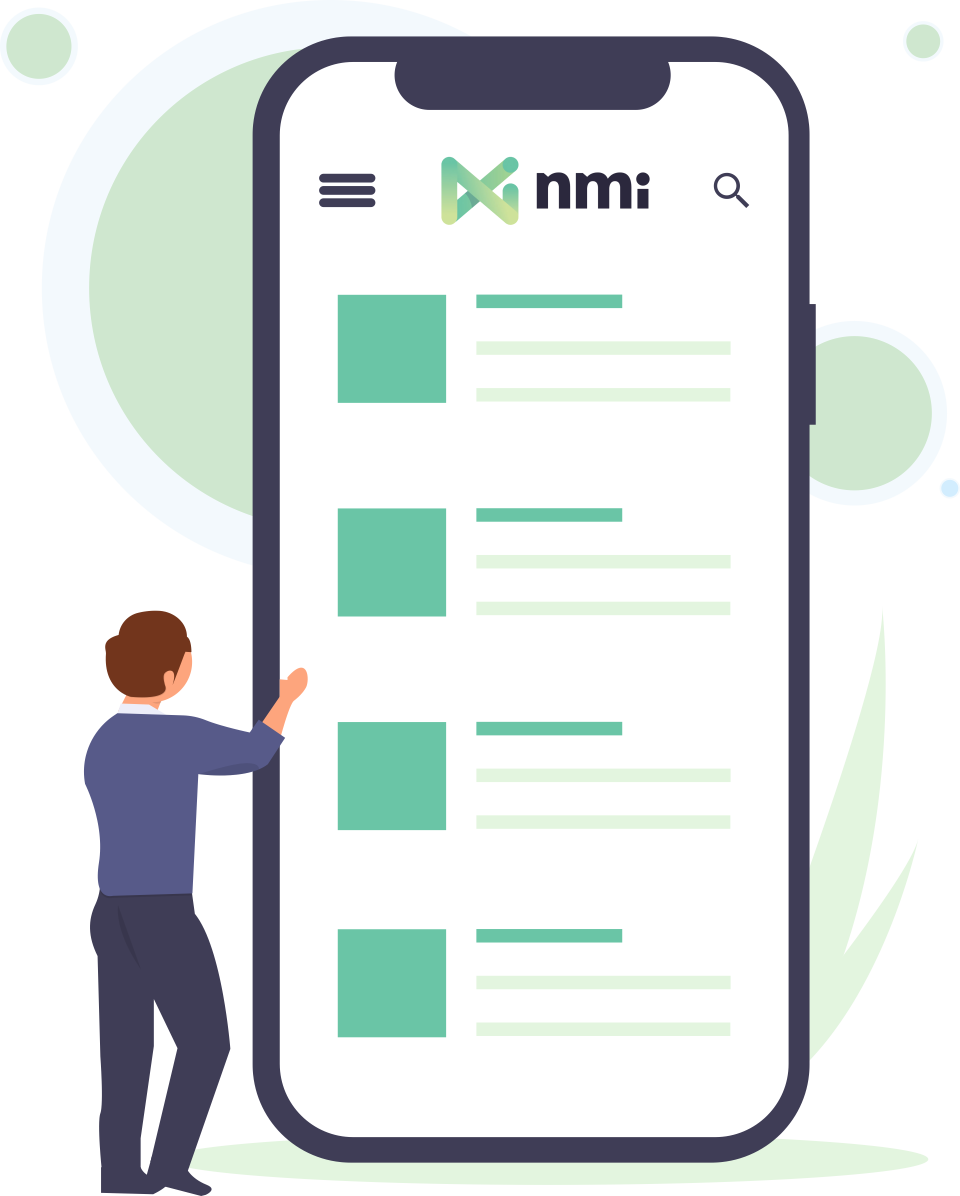 NMI provides all of the features merchants look for in an advanced payment gateway, including:
Built-in shopping cart integration: NMI's native QuickClick shopping cart makes getting the gateway set up on an ecommerce site a breeze.
Robust reporting: NMI provides easily searchable access to all historical transactions and a deep level of business intelligence and insight.
Recurring billing: Merchants can easily establish recurring billing to automatically charge customers on a predefined schedule.
Product management: NMI's Product Manager enables merchants to enter, manage, and organize inventory with unlimited SKUs.
Gateway emulation: NMI enables merchants to migrate from other gateways without the need to reprogram or reconfigure connected applications.
Merchant account switching: With NMI, merchants can load multiple accounts into a single gateway and have it automatically switch over whenever monthly limits are hit, ensuring seamless and continuous transaction handling.
…and much more.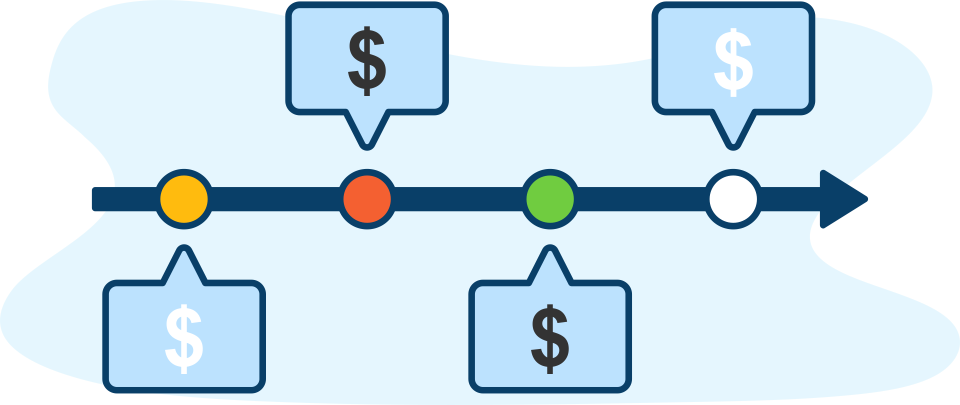 Be There For Your Merchants
Your merchants need gateway solutions to operate their businesses. Why send merchants to third parties when your ISO could offer instant gateway services, adding value to your payments relationship, and simultaneously increasing your revenue?
Ready to start turning your merchants' gateway needs into new revenue? Click here now to schedule a demo and find out more about how IRIS CRM can help.
Integrated Merchant Boarding To NMI In Less Than 1 Minute
As an NMI reseller, you have the option to board merchants directly through NMI's reseller portal. However, it is time-consuming and error-prone because it requires a merchant's data to be pulled and entered manually field by field. With over a dozen required fields to enter for each merchant, the expense of manual labor compounds month-over-month and comes with an unnecessary chance of data-entry error.
With IRIS CRM, you can say goodbye to both problems. Because the data needed to board a merchant to NMI is already stored in the merchant's IRIS CRM account, IRIS CRM's NMI Integration automatically handles the data loading, enabling you to complete the gateway boarding process in as little as a minute!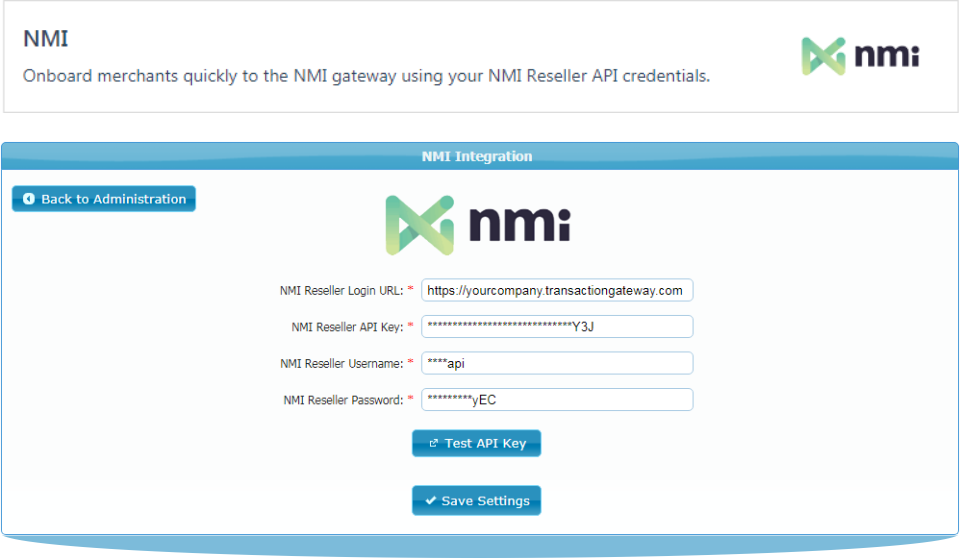 Unparalleled Ease of Setup
Once you've signed up as an NMI reseller, getting your account integrated with IRIS CRM couldn't be easier. Just open the NMI Integration tab in IRIS CRM's site management back-end, enter your NMI reseller URL, API Key, username, and password, and submit!
IRIS CRM will provide you with instant confirmation of the connection's success, and the NMI Integration's features will then be available to you for all new and existing merchants.
It literally takes a matter of seconds to get started reselling NMI services through IRIS CRM.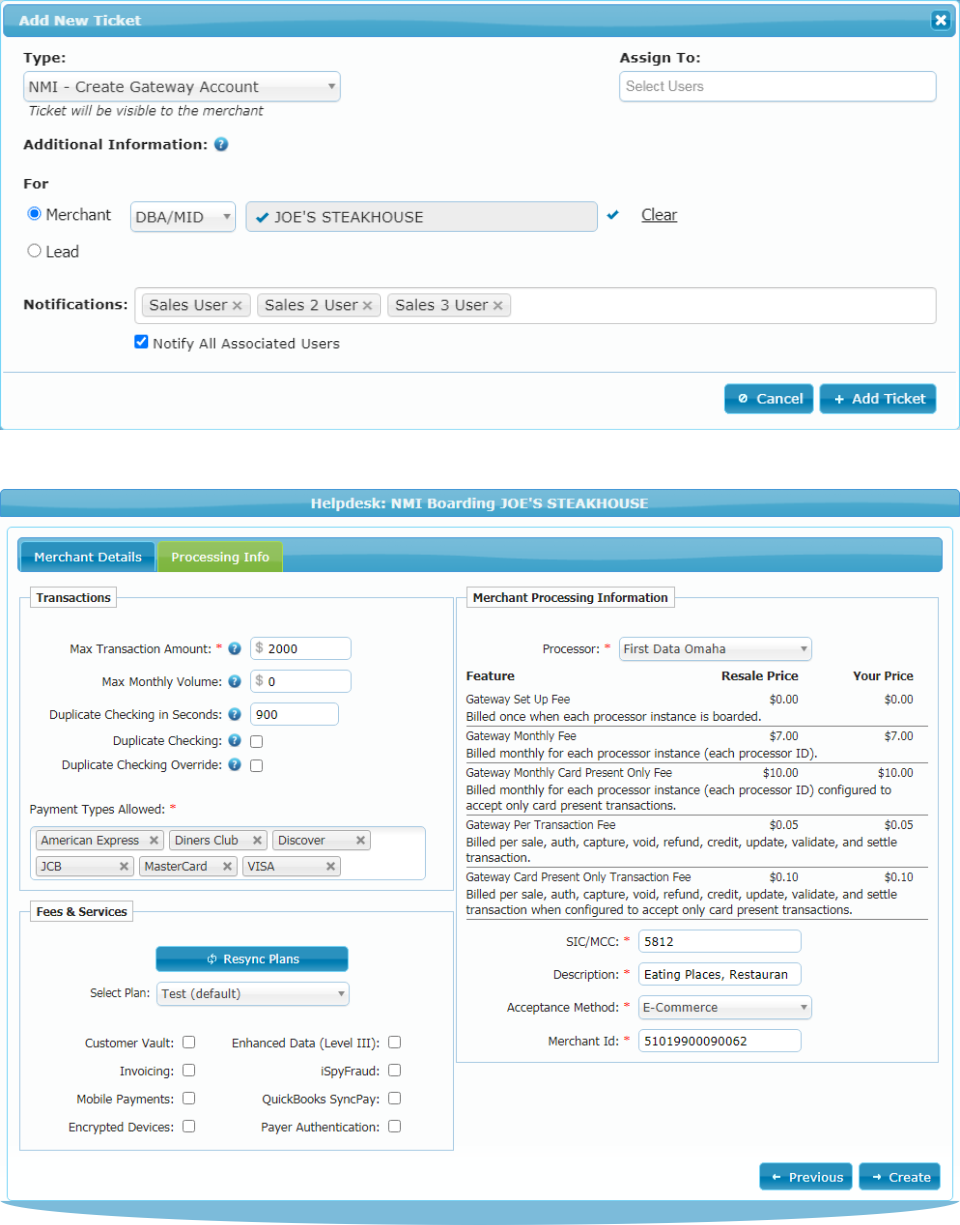 Fast, Easy, Ticket-Based Boarding
Once you're set up and ready to start selling NMI services, boarding new merchants to the gateway and adding additional services can be done in a matter of minutes using IRIS CRM's built-in ticketing system.
To get started, just navigate to the helpdesk, click "Add New Ticket," and select "NMI – Create Gateway Account." Enter the name of the merchant you'd like to board to NMI, and create the new ticket.
From there the entire boarding process can be completed in three simple, easy steps:
1) Confirm the merchant details: IRIS CRM will automatically pull all of the necessary merchant data into the boarding form. All you have to do is review it to make sure it's correct, and then press next!
2) Set the processing information: The Processing Info tab is where you'll set all the terms of the merchant's gateway services, including payment types, transaction details, services, and fees. Setting fees is as simple as choosing one of your pre-configured pricing plans from the drop-down menu, and all eight NMI add-on services can be included by clicking their individual checkboxes. Your costs and resale prices will be displayed right on the page, ensuring you'll always know exactly what your profitability will look like before you submit.
3) Create the new gateway account: Once you've verified the accuracy of the information, just press "Create" and your merchant's new NMI gateway account will be automatically established.
That's it! Three simple screens. Three easy steps. As little as a minute to unlocking a valuable new revenue source.
Schedule a guided demonstration today to see this simple three-step process in action.
You'll be shocked at just how easy it is to get your merchants set up with NMI.
Boarding NMI Value-Added Merchant Features and Services
When your ISO or payment facilitator enables the NMI Integration within IRIS CRM, you are instantly enabled with access to a full suite of NMI's value-added merchant services to pair with your NMI gateway.
With the NMI gateway, you have full control over pricing, and adding value-added services to a merchant account is as simple as checking off the relevant box. In a matter of seconds, you can provide your customers with the following valuable features: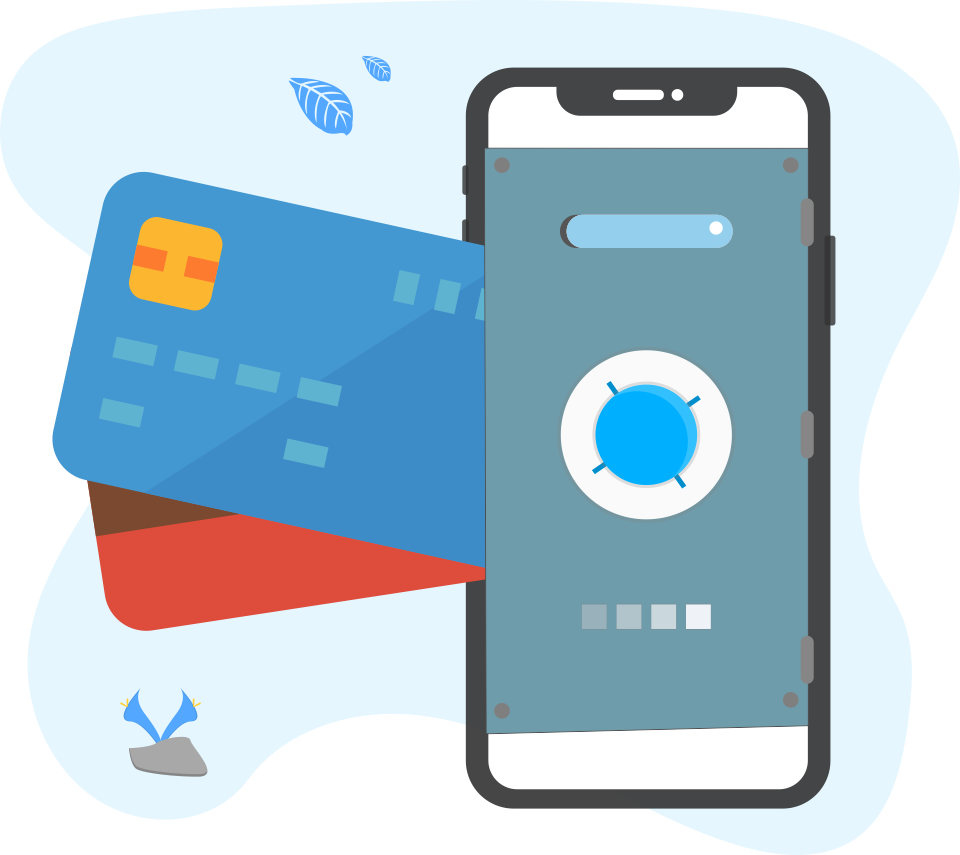 NMI Customer Vault
Storing customer payment data is risky, which is why the PCI requirements for doing so are so stringent. But, what if you could offer your merchants the ability to store payment data securely without the risk or the headaches involved with advanced PCI compliance? With NMI Customer Vault, you can.
NMI Customer Vault uses advanced tokenization to enable merchants to store their customers' sensitive payment data in a completely secure, off-site vault protected and hosted by NMI. Whenever they need to process a payment, they simply access the vault using their secure and unique Customer Vault ID.
With Customer Vault, merchants can handle recurring or intermittent payments on behalf of customers without the need to constantly re-request or re-enter the data – a huge time saver and the ultimate grease for reducing purchase friction. Since NMI handles all of the security, your merchants will never need to worry about the potential costs of a data breach.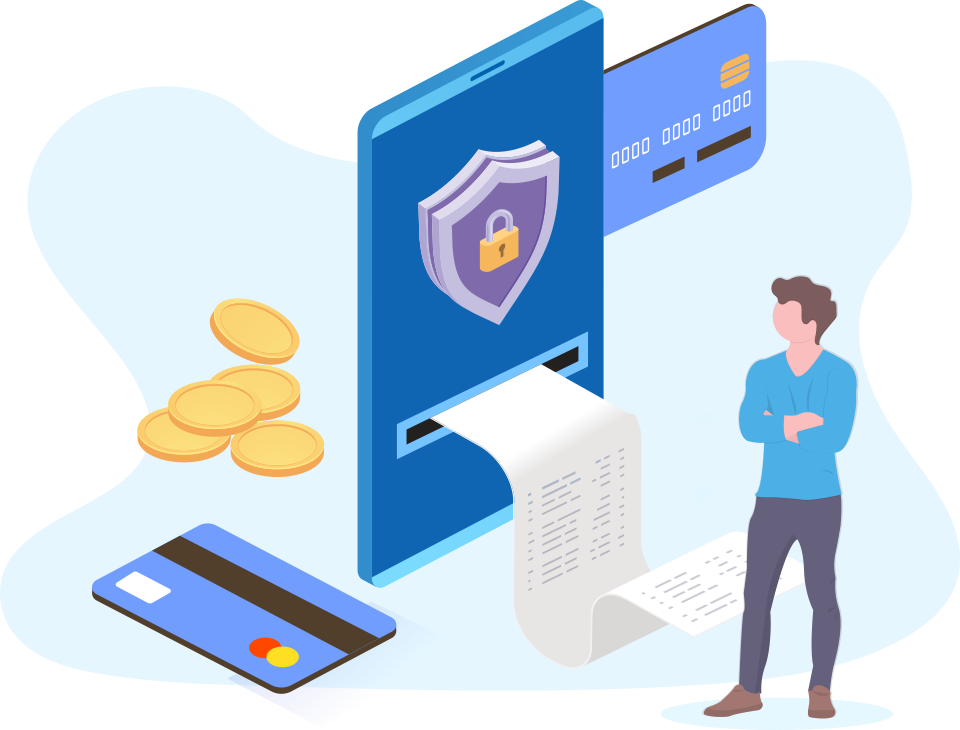 NMI Enhanced Level III Data
Level III data processing essentially expands the number of data points recorded and transmitted with each transaction, providing a level of detail that isn't available through standard transaction processing.
Level III data is required for certain types of transactions, like large B2B or B2G purchases, because it provides an additional layer of accounting and accountability. Level III transactions also qualify for lower interchange rates, helping to bring fees down on major transactions.
Offering your merchants the ability to process Level III transactions opens them up to an entire world of high-value government and corporate customers that they'd otherwise be frozen out from. That makes Level III processing a major value-add at a minimum, and a must when recruiting merchants with the loftiest of sales goals.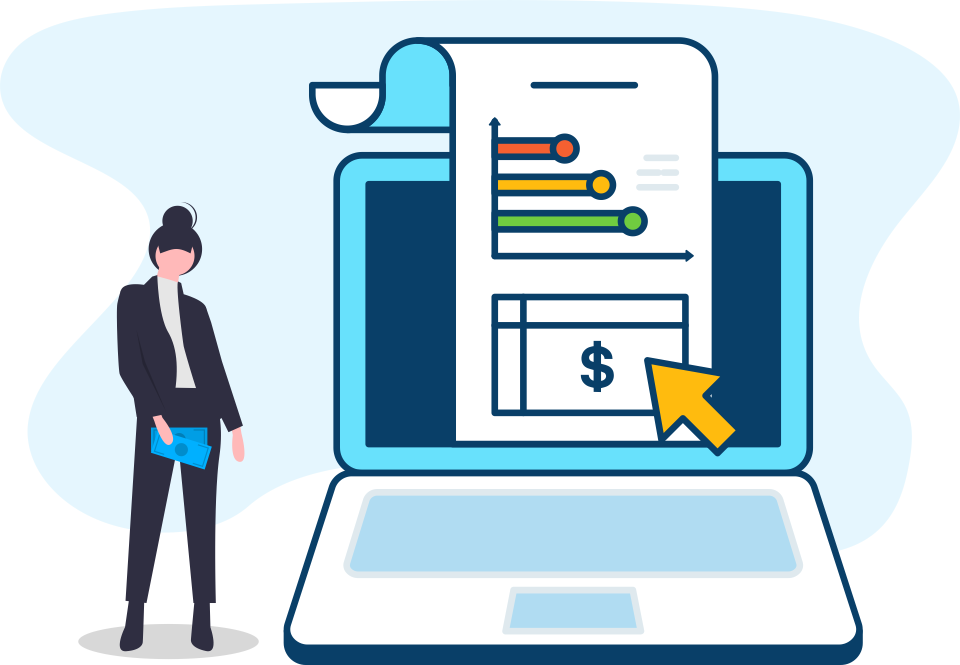 NMI Invoicing
NMI offers merchants a powerful invoicing tool, enabling them to quickly and easily create and send custom or template-based invoices to customers. Invoices automatically reference the customer back through NMI's secure payment gateway, ensuring the fastest possible turnaround on payment.
Invoices can be easily customized with all of the standard fields and terms, as well as custom fields enabling merchants to add anything that they want. The system is also designed for simplicity, and a customer email and an amount is enough to get paid! Merchants can also set up recurring invoices to go out on a pre-set schedule, ensuring customers receive their bills as promptly as possible – the key to faster payment.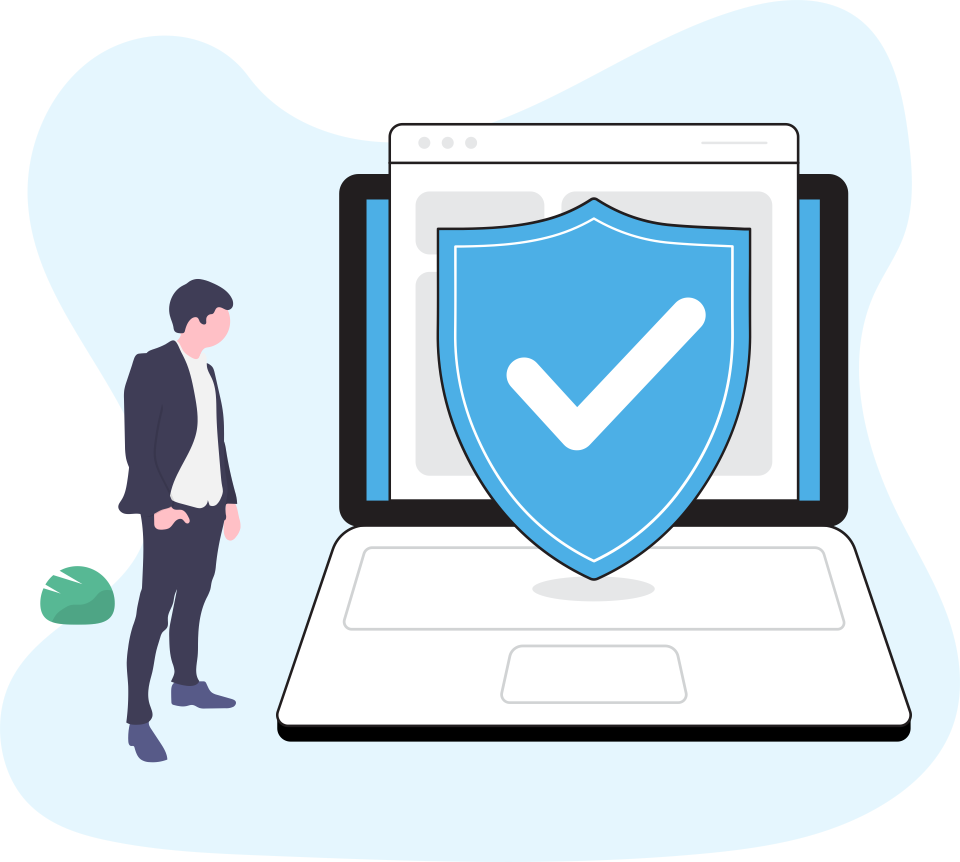 NMI iSpyFraud
iSpyFraud is a rules-based transaction scrubber that enables you to offer your merchants an additional level of fraud protection. iSpyFraud checks every transaction that hits the NMI gateway against a set of pre-set rules and blocks any transaction that triggers one or more of the fraud filters.
Transactions can be scrubbed based on everything from suspicious amounts, to blocked IP addresses, to known fraudulent email addresses or card numbers, to geolocation, and beyond. Merchants can also set exceptions to ensure good customers aren't accidentally caught in the scrubber, and soft-blocked transactions can be reviewed manually by merchants before a block-or-process decision is made.
Fraud is costly and helping your merchants reduce financial and reputational risk not only saves them lost revenues and inventory, but it also helps them maintain a strong and positive presence with their customers, processor, and the card brands.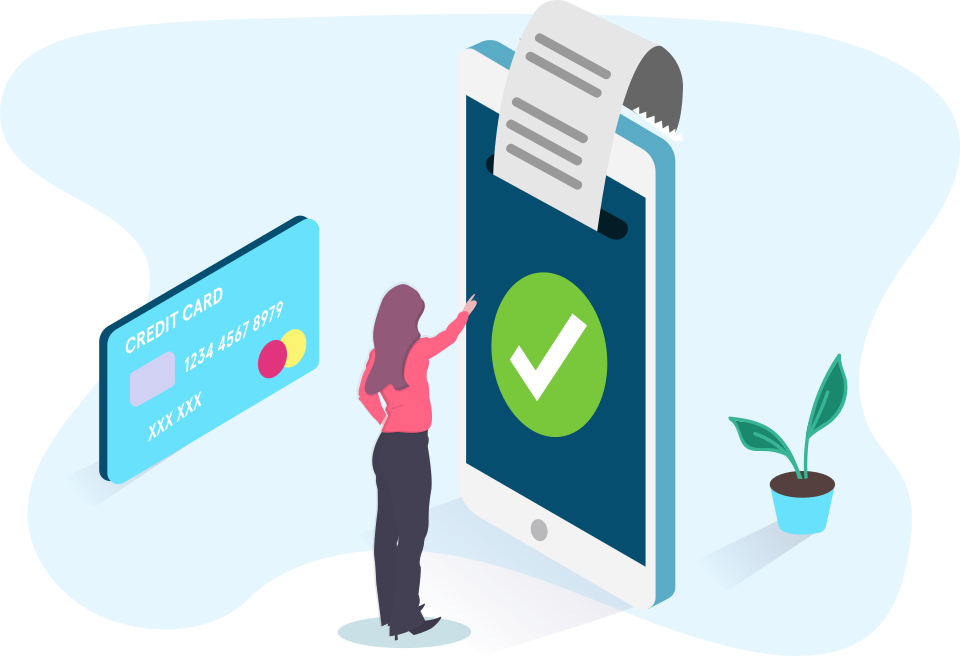 NMI Mobile Payments
NMI's iProcess turnkey mobile application enables your merchants to accept fully EMV-compliant payments directly on their Apple or Android mobile devices, without the need for any additional payment hardware.
From small retailers operating pop-up shops or going door-to-door, to B2B sales where payment can be made right in the meeting room as soon as a deal is inked, mobile payments help complete the sales process faster and offer customers the convenience they expect.
The ability to accept secure EMV payments directly on a phone or tablet provides merchants with unmatched flexibility, enabling them to get paid literally anywhere, at any time.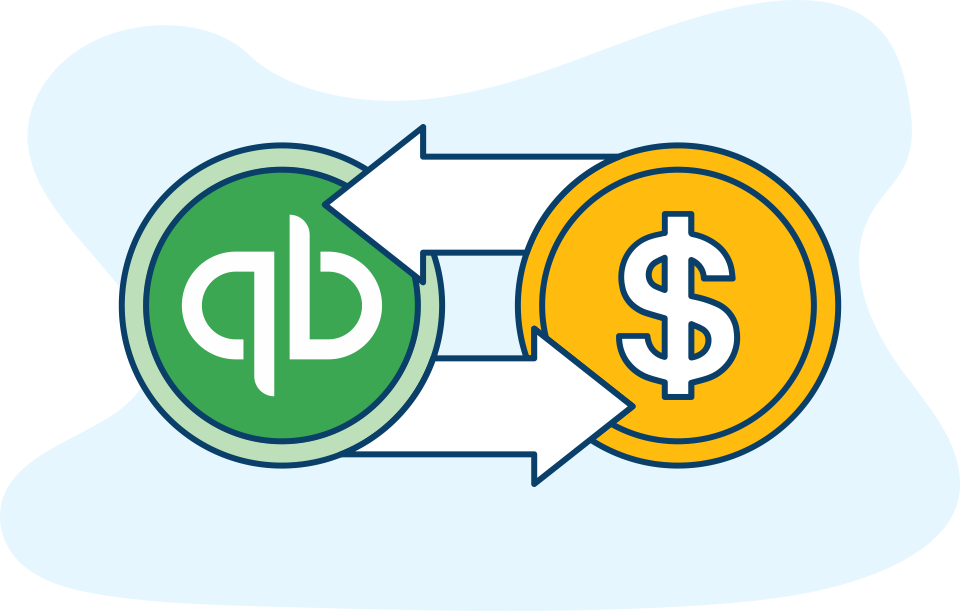 NMI QuickBooks SyncPay
QuickBooks SyncPay enables merchants to sync their payment processing directly with QuickBooks, ensuring accurate transaction data will always be recorded automatically. Payment can be made through the gateway from directly within QuickBooks invoices, and payments made outside of QuickBooks can be retroactively pulled back into the system and synced, ensuring no transaction ever has to be manually entered to keep the books up to date.
With SyncPay, your merchants can minimize the workload involved with accurate accounting by automating it – a godsend for merchants who want to focus less on bean-counting and more on running their business, generating revenue, and maximizing growth.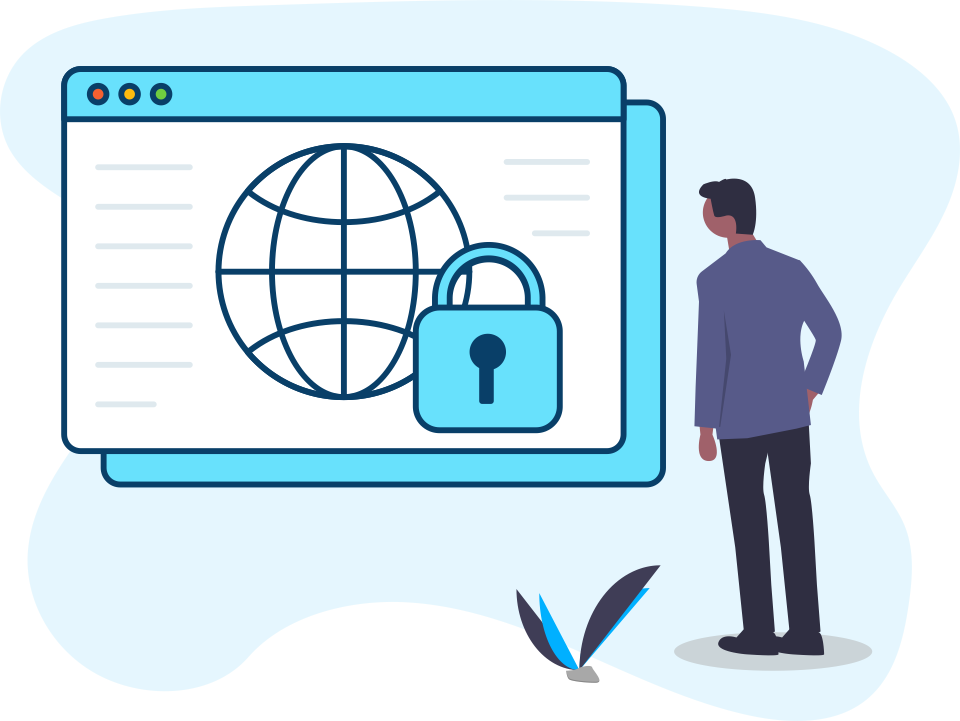 NMI ChipDNA Encrypted Devices
NMI's ChipDNA offers point-to-point-encryption (P2PE) that encrypts a customer's payment information right inside the payment hardware, ensuring no sensitive data is ever exposed or vulnerable to bad actors at any point during an electronic payment.
P2PE is the most effective payment encryption system available, and as a result, utilizing it significantly reduces both the scope and the cost of PCI compliance. Full PCI compliance is extremely important to protect both customers and a company's own financial wellbeing, but it's also a pain and a major point of confusion for many merchants.
By making PCI-DSS compliance cheaper and easier, you can provide your merchants with peace of mind while also putting money back in their pockets. Is there any more powerful combination when it comes to developing long-term business relationships and happy customers?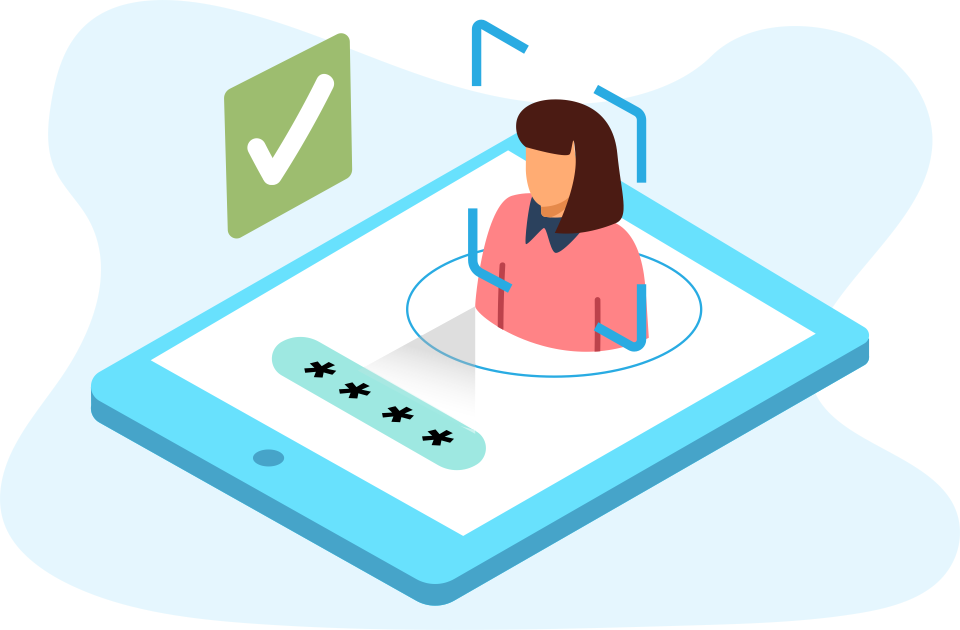 NMI Payer Authentication
NMI Payer Authentication enables merchants to use 3D Secure on their websites in order to provide customers with a safer online shopping experience. Better known as Verified by Visa and Mastercard Secure Card, 3D Secure enables cardholders to set up a unique password associated with each of their credit cards. By prompting shoppers for their 3D Secure passwords upon payment, their issuing banks can verify their identities before allowing a transaction to go through.
NMI Payer Authentication and 3D Secure add an additional level of protection, enabling more confident online shopping and further shielding your merchants against the significant losses associated with fraudulent transactions.
Stop leaving money on the table and start offering your merchants these incredible
gateway add-ons today! Click here to get started now!
Schedule Demo