IRIS CRM Payment Gateway Integrations
IRIS CRM's payment gateway integrations make tapping into new revenue through gateway resales faster and easier than ever.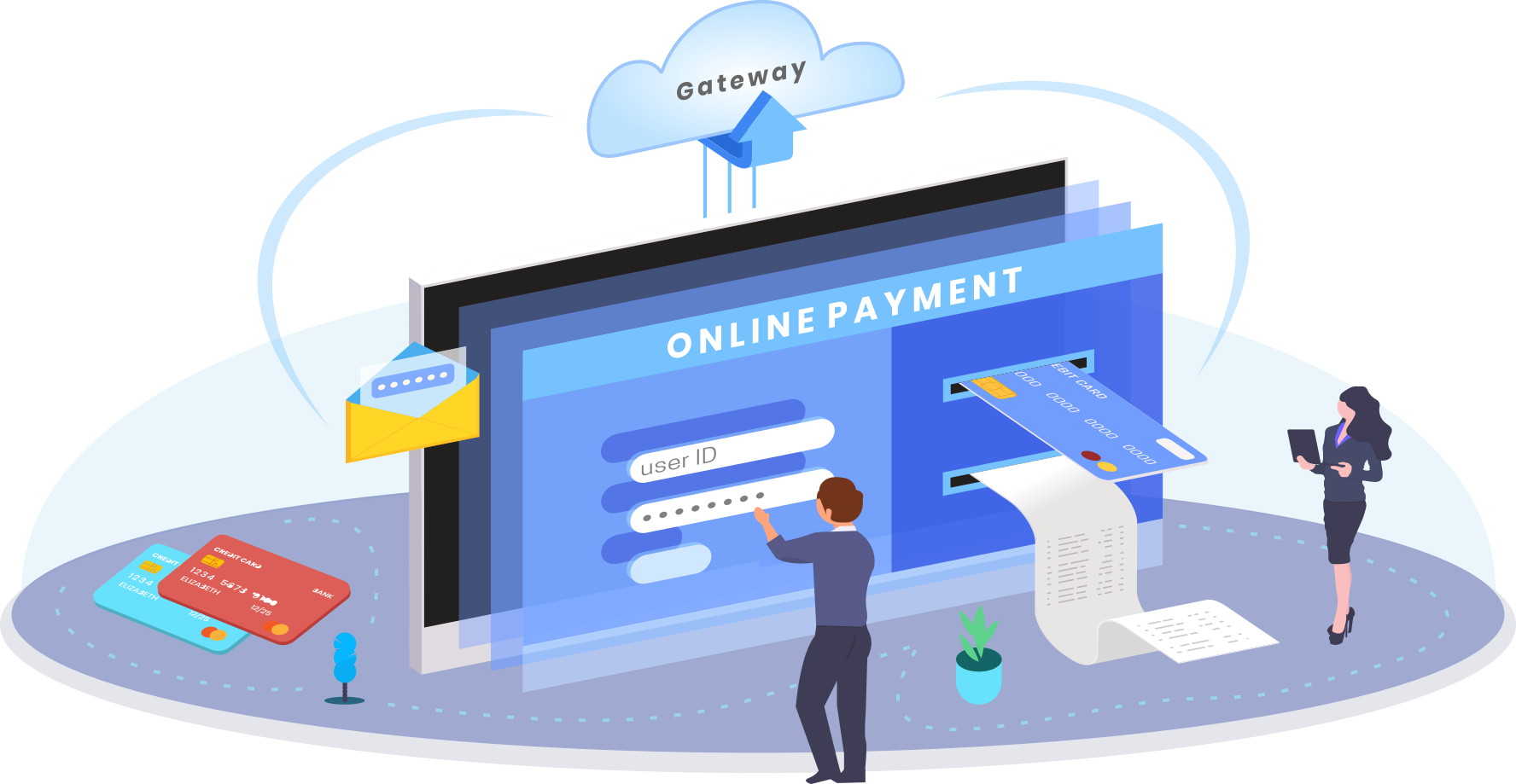 Payment gateways are a critical part of all ecommerce sites and the bridge between your merchants' customers and their payment processors. The important role gateways play in online sales also makes them a natural cross-sale opportunity and an important source of additional monthly revenue for your ISO.
IRIS CRM's integration with five of the industry's top gateway providers centralizes the entire gateway resale process. With IRIS CRM, it is simple to board new merchants to their gateway services in minutes and manage your monthly reporting with ease.
IRIS CRM Gateway Integration Features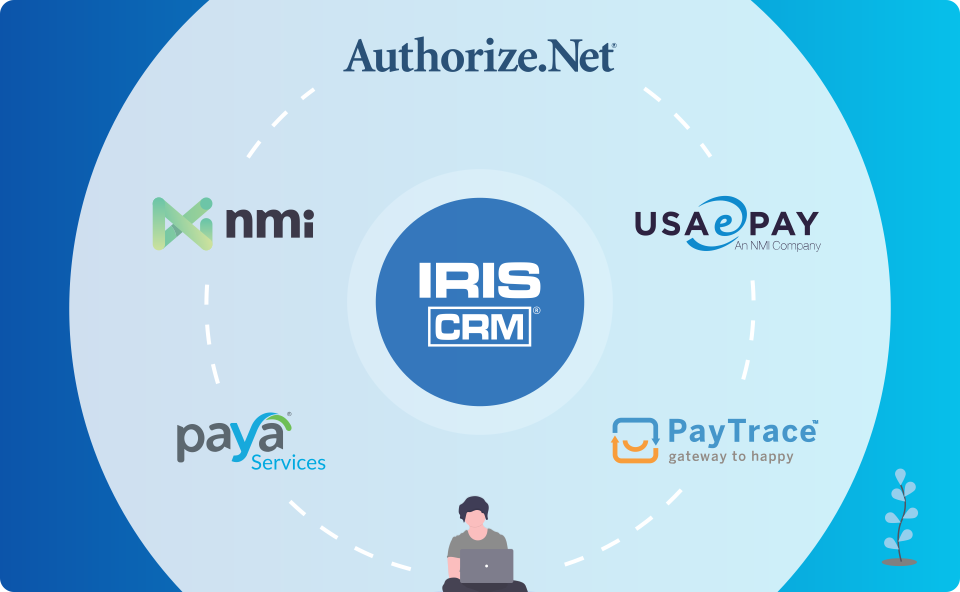 IRIS CRM integrates with five of the industry's top gateway providers: Authorize.Net, NMI, USAePay, Worldpay, and PayTrace.
Resell Authorize.Net, NMI, and USAePay services directly through the CRM in as little as 60 seconds.
Use TurboApp to board merchants to Worldpay payment processing and gateway services simultaneously.
Centralize and streamline gateway resale reporting across all of your partners with IRIS CRM's unified gateway reporting dashboard.
Why Your ISO CRM Needs Payment Gateway Integrations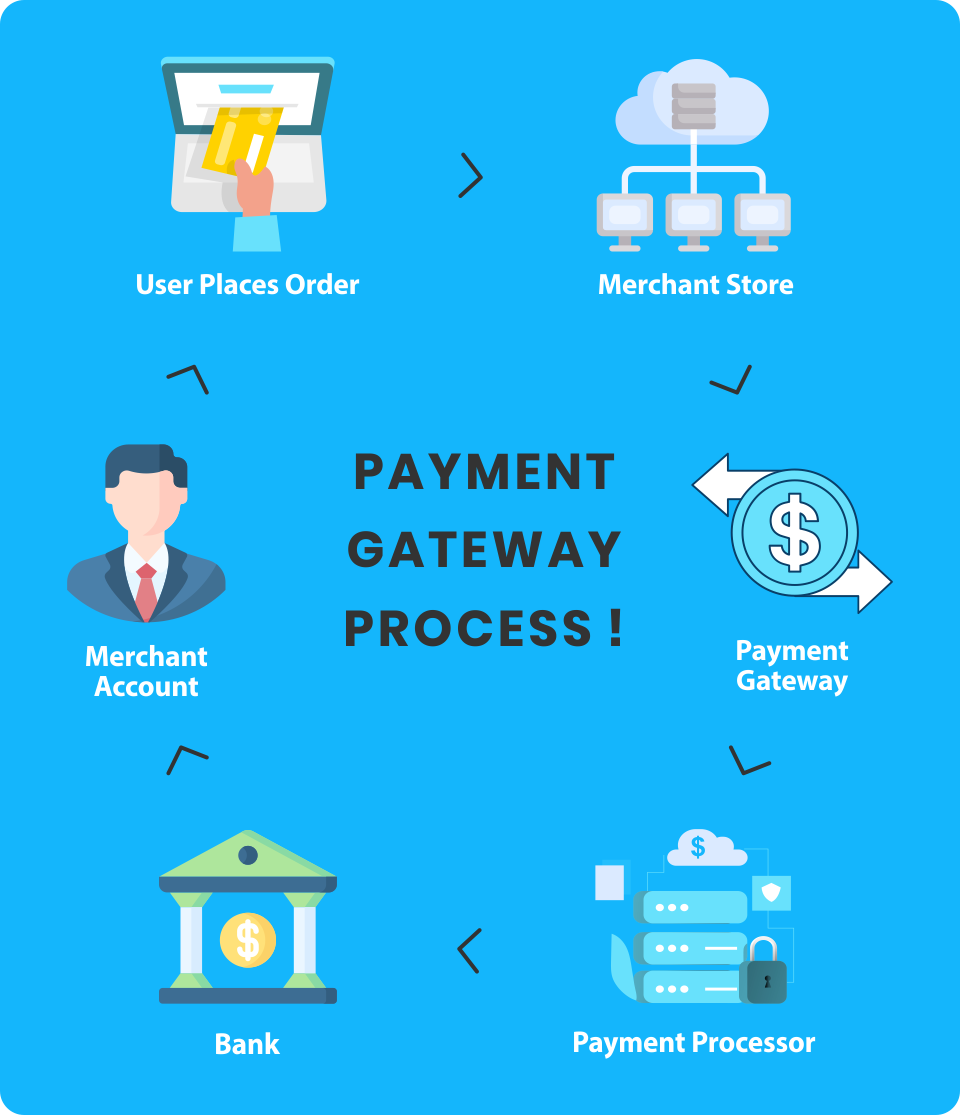 Merchant accounts make up the bulk of your business but a merchant account is just one piece of the puzzle and not enough to enable your merchants to start selling by itself. Your merchants also need a solution to enable them to transmit their customers' payment data securely to the payment processor. In the ecommerce world, this solution is a payment gateway.
Payment gateways take care of the following important actions in each electronic transaction:
Encryption: The gateway encrypts the buyer's payment data prior to transmitting it to the merchant's ecommerce server, ensuring privacy and data security.
Authorization Request: The gateway transmits the authorization request which will then be approved or denied by the buyer's issuing bank.
Fulfillment: The gateway receives the authorization or denial from the buyer's issuing bank and then directs the next steps in the user's checkout and the merchant's workflow accordingly.
Because of the important functions they perform, payment gateways are not just an option. Every online merchant will utilize one, so the question is not if your merchants will need a payment gateway, but where they will get one when they do.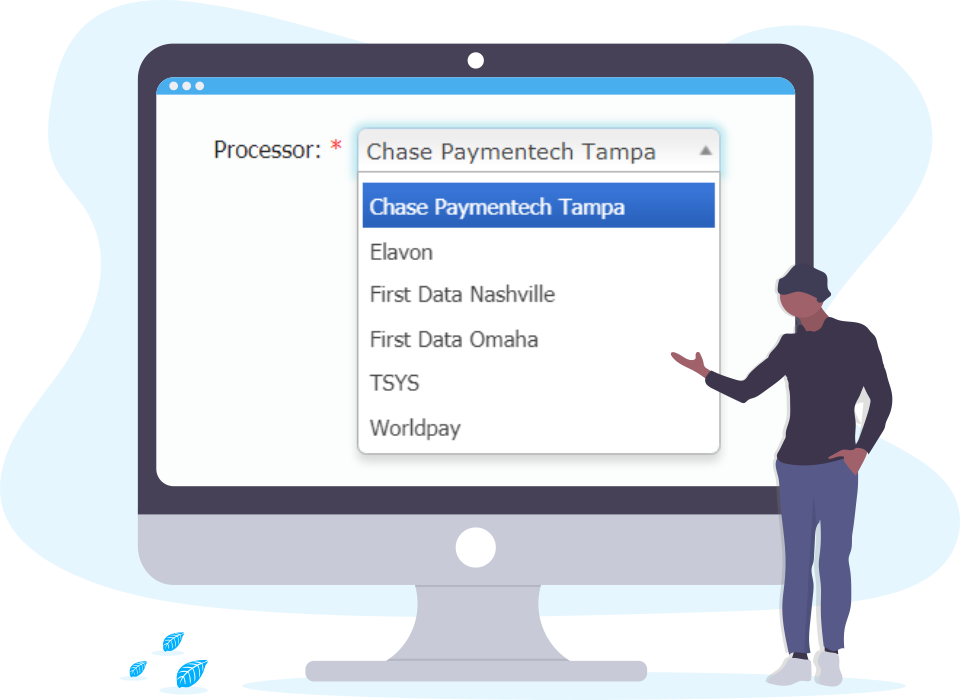 Traditionally, a merchant would go through an ISO for their merchant account and would then go to a third-party gateway provider for their ecommerce payment system. Today, forward-thinking ISOs have the option of reselling many of the most popular gateway systems in-house, eliminating the need for their merchants to seek out a third party and deal with an extra bill while opening up a new revenue channel in the process.
Those new resale channels also mean more of the same problems that plague ISOs – problems like slow boarding through inefficient portals and a mountain of new reports to sift through. CRM gateway integrations reduce or remove those problems, making signing your merchants up for gateway services a simple task that can be performed in a matter of minutes. They also ensure your gateway resale analytics will be as easy to access and digest as the rest of your ISO's portfolio-wide reporting.
Book your guided demonstration of IRIS CRM now to see how important gateway integrations are to unlocking your CRM's full potential.
Benefits of IRIS CRM's Gateway Integrations
IRIS CRM's gateway integrations are designed to make reselling gateway services to your merchants easier than ever by eliminating the need to jump back and forth between reseller portals, manually transfer data, or struggle to digest monthly reports. By streamlining the sales, boarding, and reporting processes, IRIS CRM enables your team to spend less time on housekeeping and data wrangling and more time providing your merchants with the best service possible.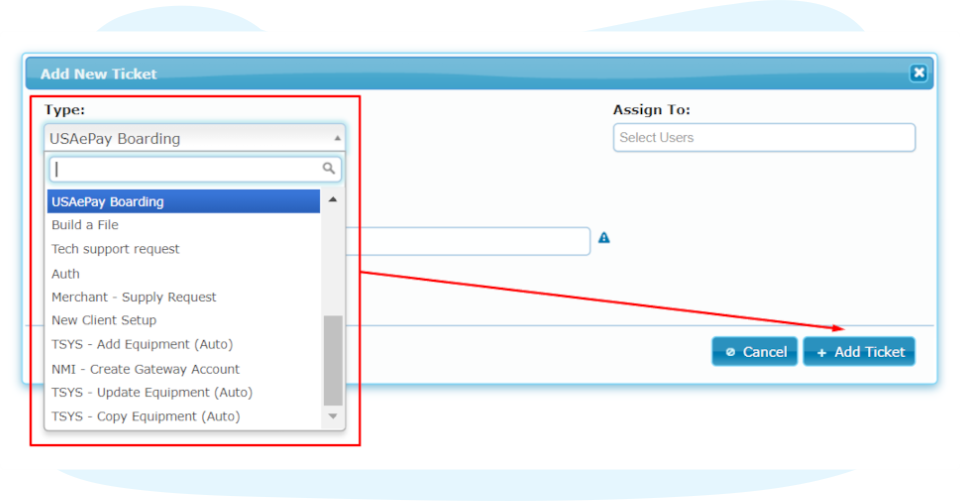 Open Up New Revenue Channels
IRIS CRM's gateway integrations make it easy to begin reselling gateway services and add-ons directly through your CRM. Reselling gateway services creates a new source of monthly residuals for your ISO and helps your merchants by minimizing the number of different parties they have to work with to get their business up and running – a true win-win. With IRIS CRM's integrations, you can add your merchants' new gateway services at any time during your relationship with them. Their service levels, packages, add-ons, and fees are all configurable right from within IRIS CRM's built-in helpdesk.
Onboard Merchants to Gateway Services Faster
IRIS CRM's ticket-based gateway onboarding system enables you to board your merchants to their new Authorize.Net, USAePay, and NMI services in three simple screens, in as little as a single minute! And because all the data you need to complete the process is already stored in the CRM, you will never have to worry about time-consuming and error-prone manual data entry. The result is gateway onboarding that saves you time and eliminates the rework and denials human error can cause.
Merchants choosing Worldpay gateway services can be boarded using TurboApp – IRIS CRM's automated merchant boarding tool – at the same time their merchant applications are submitted, eliminating the need for a separate gateway boarding process altogether!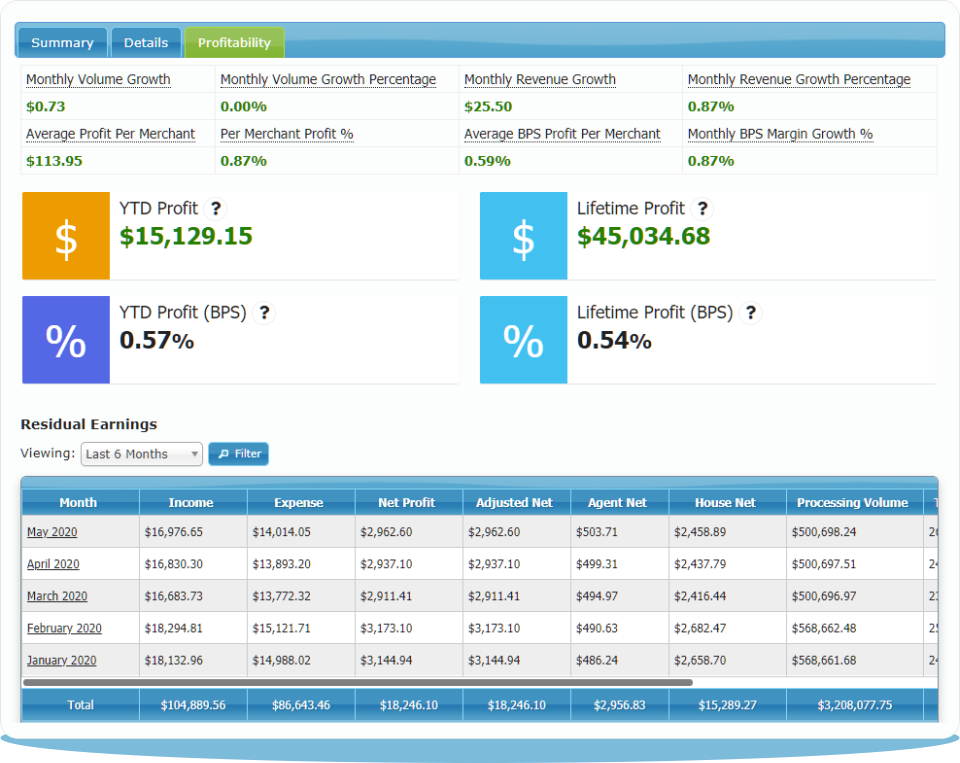 Make Reporting Transparent and Easy
The more gateway providers you work with and the more merchants you board, the denser the reporting you will have to comb through each month. IRIS CRM's gateway integrations eliminate that problem by bringing reporting on all of your gateway resale partners and gateway-enabled merchants into a single, easy-to-use reporting dashboard.
With IRIS CRM's centralized gateway reporting, you can access the data you need when you need it in a matter of a few clicks, without the need to juggle multiple reports or sift through a cluttered wall of data you do not need. You will be able to cut to the heart of your business intelligence faster, enabling your management team to make better decisions and maintain a clearer picture of your gateway resale operations.
Click here to get a firsthand look at the many benefits IRIS CRM's gateway integrations can offer your ISO.
IRIS CRM's Merchant Services Integrations
IRIS CRM integrates directly with some of the industry's top payment gateways, enabling your ISO to offer a full-service, one-stop merchant services solution to your customers. New gateways and new integrations are also constantly being added to the platform, ensuring that your CRM grows and adapts just as quickly as the industry itself.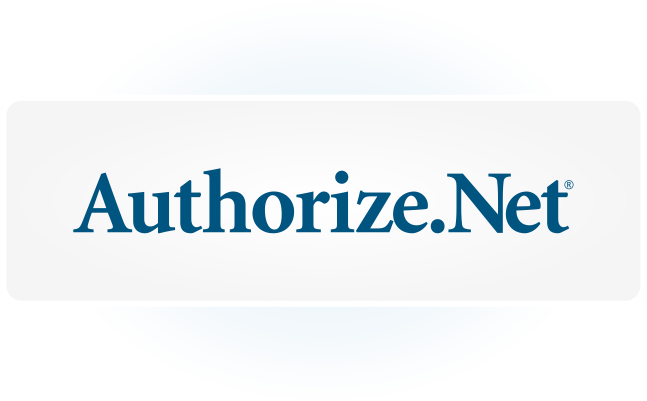 Authorize.Net
Authorize.Net is the granddaddy of online payment gateways and has been serving merchants since 1996. Today, with over 430,000 online merchants using their services, Authorize.Net is still one of the most popular gateway solutions in the industry. IRIS CRM's Authorize.Net gateway integration enables ISOs to onboard new merchants for credit card and eCheck processing directly through the CRM. The integration also enables the resale of value-added services, including automated recurring billing, advanced fraud detection, and customer information management.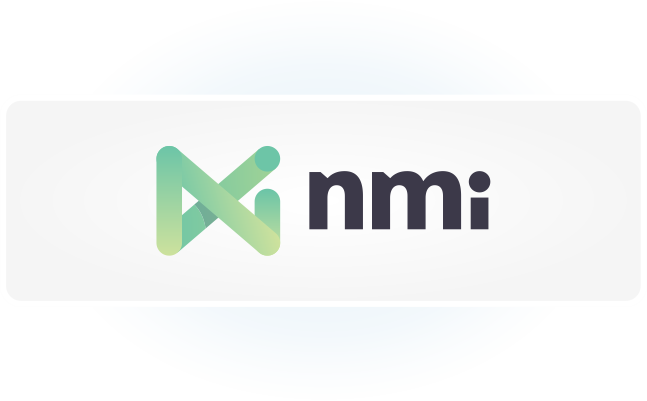 NMI
NMI is a private-label payment gateway provider offering a number of innovative solutions enabling ecommerce, mobile payments, in-store retail, and even unattended payment systems like vending machines, parking kiosks, and public transportation. IRIS CRM integrates directly with NMI's boarding systems, enabling ISOs to onboard new merchants in as little as a minute and to resell NMI's full suite of high-value add-ons, including Customer Vault, Enhanced Level III Data, Invoicing, iSpyFraud, Mobile Payments, Payer Authentication, QuickBooks SyncPay, and more.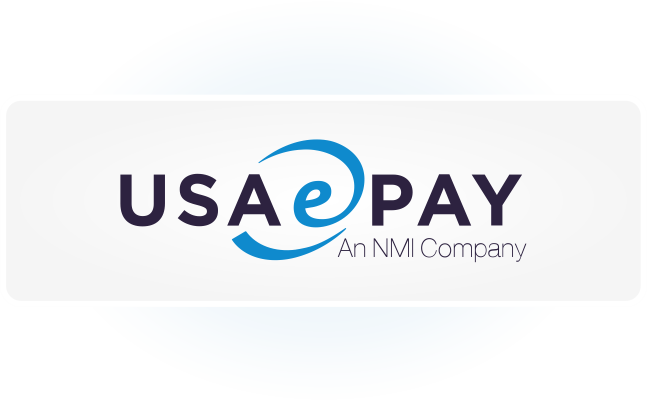 USAePay
USAePay has been offering gateway services since 1998 and is an industry leader in ecommerce, in-store EMV, m-commerce, and even mail order and telephone (MOTO) payments. USAePay's cloud-based Merchant Console is one of the most full-featured ecommerce gateway solutions on the market, offering everything a merchant needs to sell online in one easy package. IRIS CRM enables ISOs to start reselling USAePay services in seconds and board customers to Merchant Console and USAePay's value-added products in a minute or less.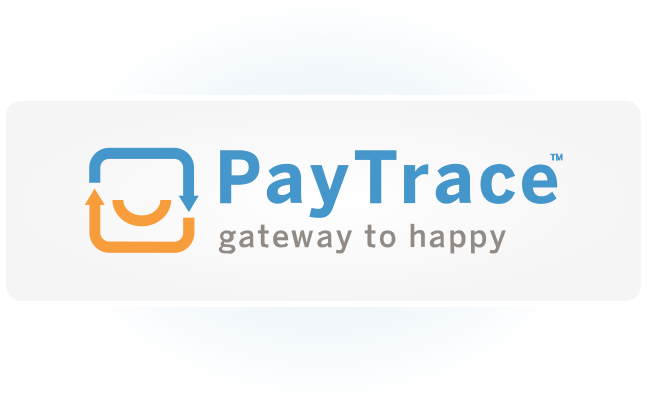 PayTrace
PayTrace is a gateway services provider processing over $22 billion in transactions annually around the globe. PayTrace places a strong focus on service and support, both for their merchants and their reselling partners. IRIS CRM's PayTrace integration enables PayTrace resellers to access their reporting through the system's easy-to-use reporting dashboard, right alongside the reports from their other gateway resale partners.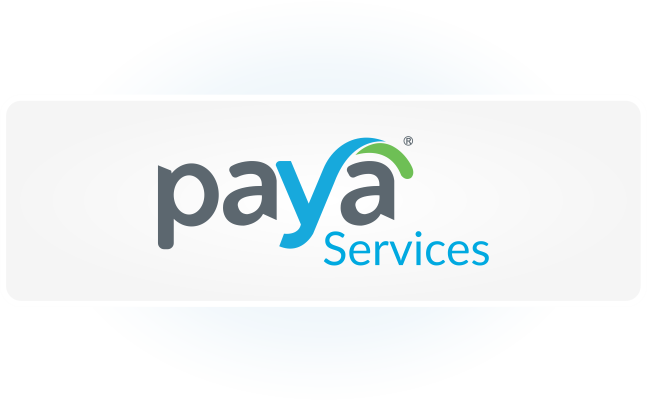 Paya
Worldpay is a global leader in payment processing and is now part of FIS, a processor handling over $9 trillion in transactions annually. In addition to processing, Worldpay also offers both hosted and fully integrated payment gateways. IRIS CRM integrates with both FIS payment processing and Worldpay's gateway solutions, enabling ISOs to onboard merchants to new merchant accounts and gateway services through TurboApp – IRIS CRM's proprietary automated boarding tool.
Schedule Demo