IRIS CRM Payment Processor Integrations
IRIS CRM's Processor Integrations Supercharge Reporting, Onboarding, and More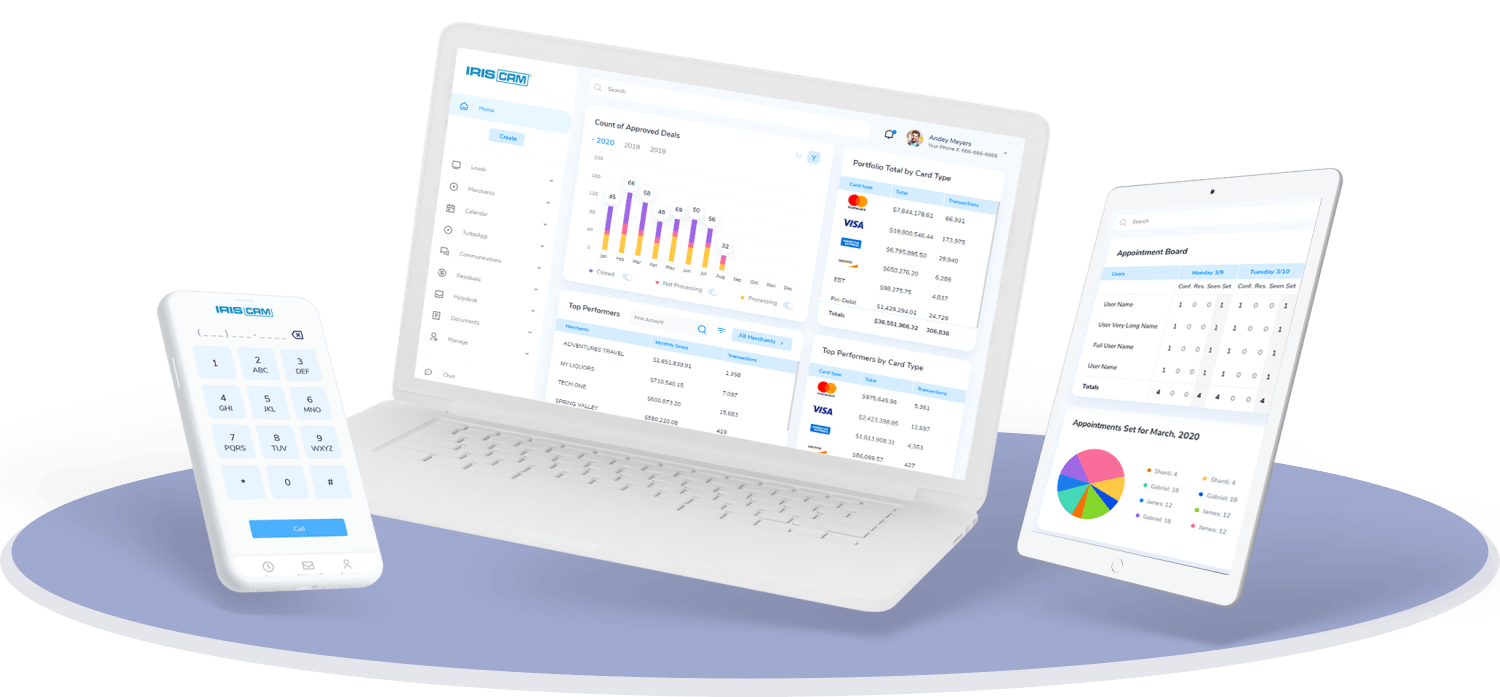 IRIS CRM integrates seamlessly with most of the industry's top payment processors, centralizing reporting and onboarding to your most important processing partners. Having everything in one, central location saves you time, makes your job easier, and puts the key processes and information you need to run and grow your ISO at your fingertips.
Our integrations with leading processors enable comprehensive and accessible portfolio analytics, automatic monthly residuals and agent payouts calculation, and a boarding process reduced to a matter of minutes thanks to IRIS CRM's proprietary TurboApp boarding tool.
With IRIS CRM's payment processor integrations, you will never again have to scour dozens of reports for key data or spend half an hour or more on a new merchant application. The value of the time saved by eliminating that unnecessary friction cannot be overstated.
Processor Integration Benefits Overview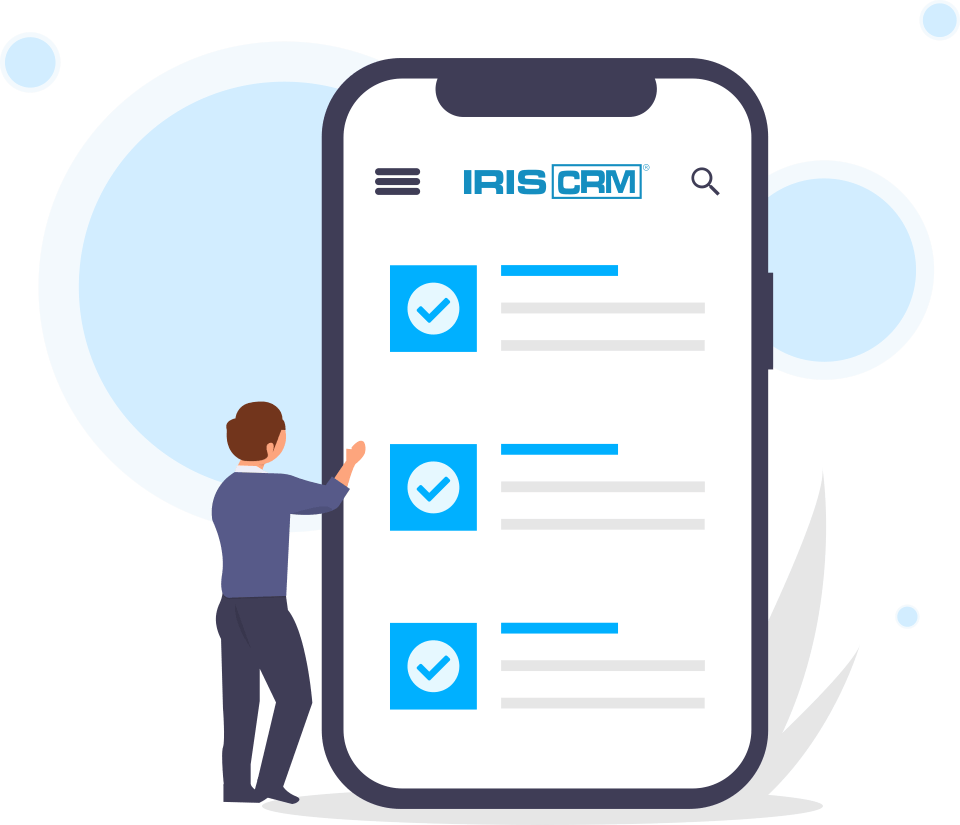 Integrate 11+ top payment processors into a single point of control.
Cut onboarding time from 30 minutes to five or less, even for new users.
Reduce the potential for costly human error in the boarding process.
Seamlessly centralize and combine reports from all integrated processors.
Automatically calculate monthly residuals and agent splits instantly.
Pay agents immediately from within IRIS CRM via the ACH network.
Click here to schedule a free guided demonstration of IRIS CRM and check out all the system's processor integrations in action.
Why Your ISO CRM Needs Payment Processor Integrations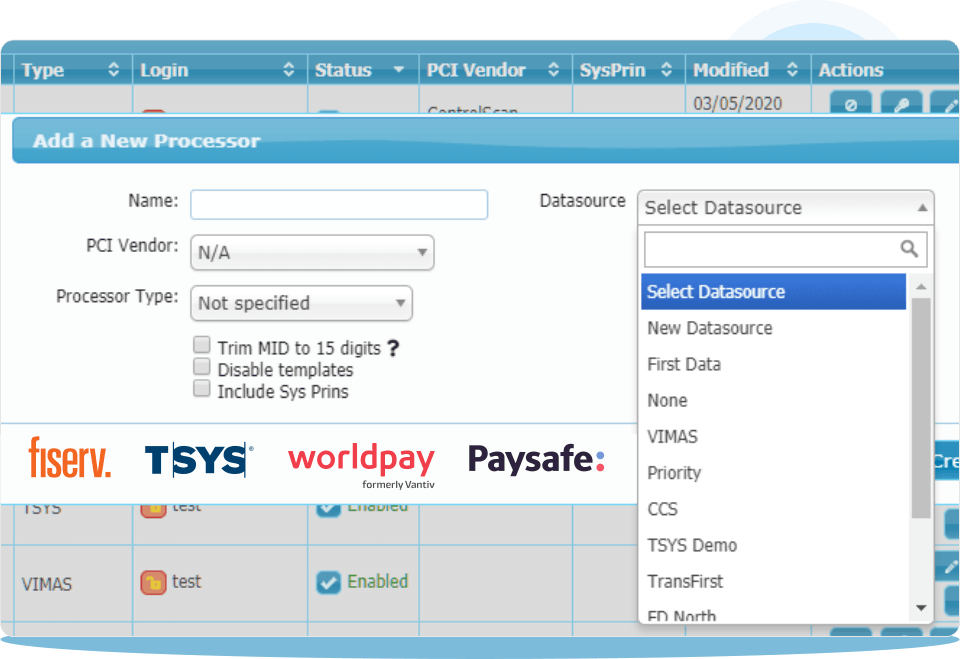 Your payment processing partners play a huge part in your ISO's long-term success. You are selling their payment processing services and using their boarding and reporting technology stack. They make the underwriting decisions that determine whether your merchants are accepted, and set the rates.
Processors play such a huge role in your business, which means it is crucial that you partner with as many of the top players in the industry as possible. The fewer payment processing partners, the fewer options you have when it comes to placing your merchants with the right merchant accounts and getting the best rates to help boost your own revenues. Fewer partners also limit your options when an application comes back denied, potentially costing you long-term business. As a result, the majority of highly successful ISOs partner with half of a dozen or more processors.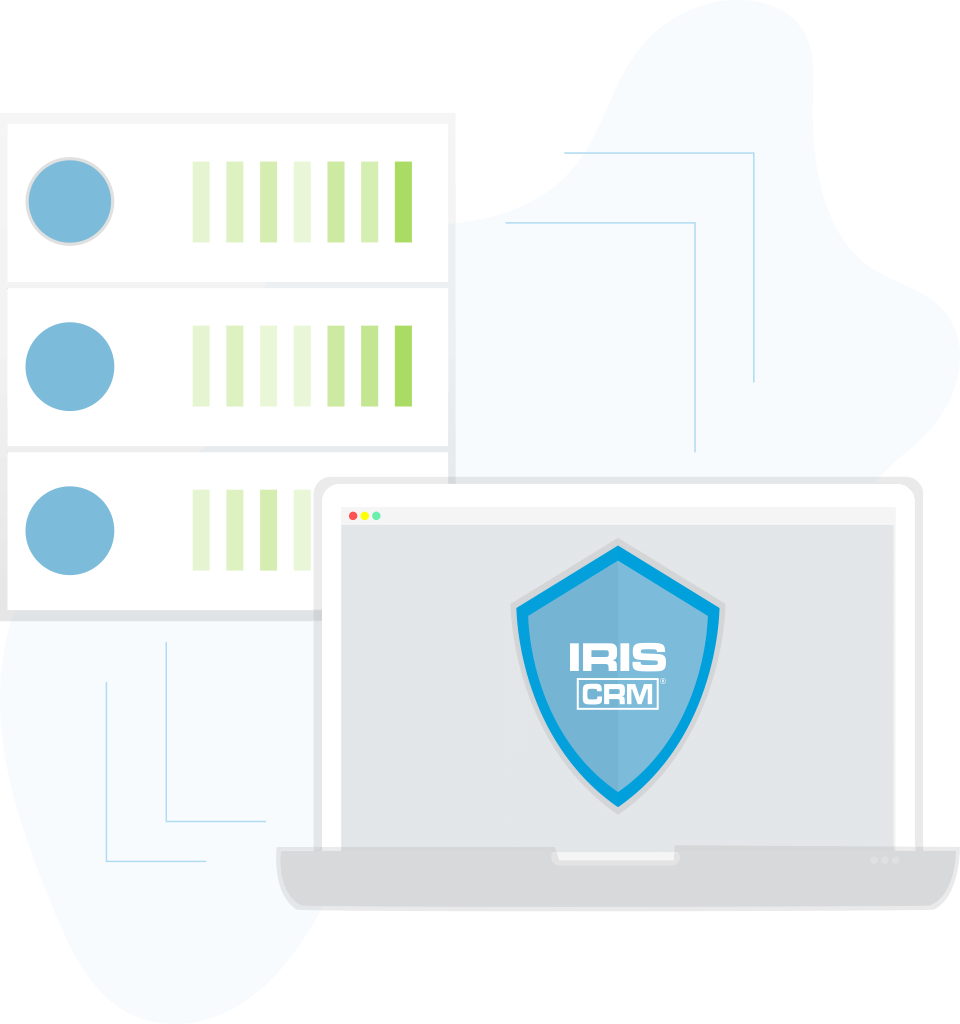 Unfortunately, each of those processing partners has a unique system for boarding and reporting – systems that are not designed to work together. With each additional processing partner your ISO takes on, you end up with a new set of boarding criteria, a new boarding portal, and a new set of report formats to read through.
With each additional processing partner your ISO takes on, you end up with:
A new boarding portal your staff needs to learn to use
A unique set of fields and submission requirements for new applications
The potentially costly need to build an additional custom tool to communicate with the processor portal
A unique account report that presents critical information in different locations and formats from your other reports
An additional report to scour through for residuals data each month when calculating payouts
In short, a wide pool of processing partners is necessary, but it's not efficient.
That is where IRIS CRM comes in.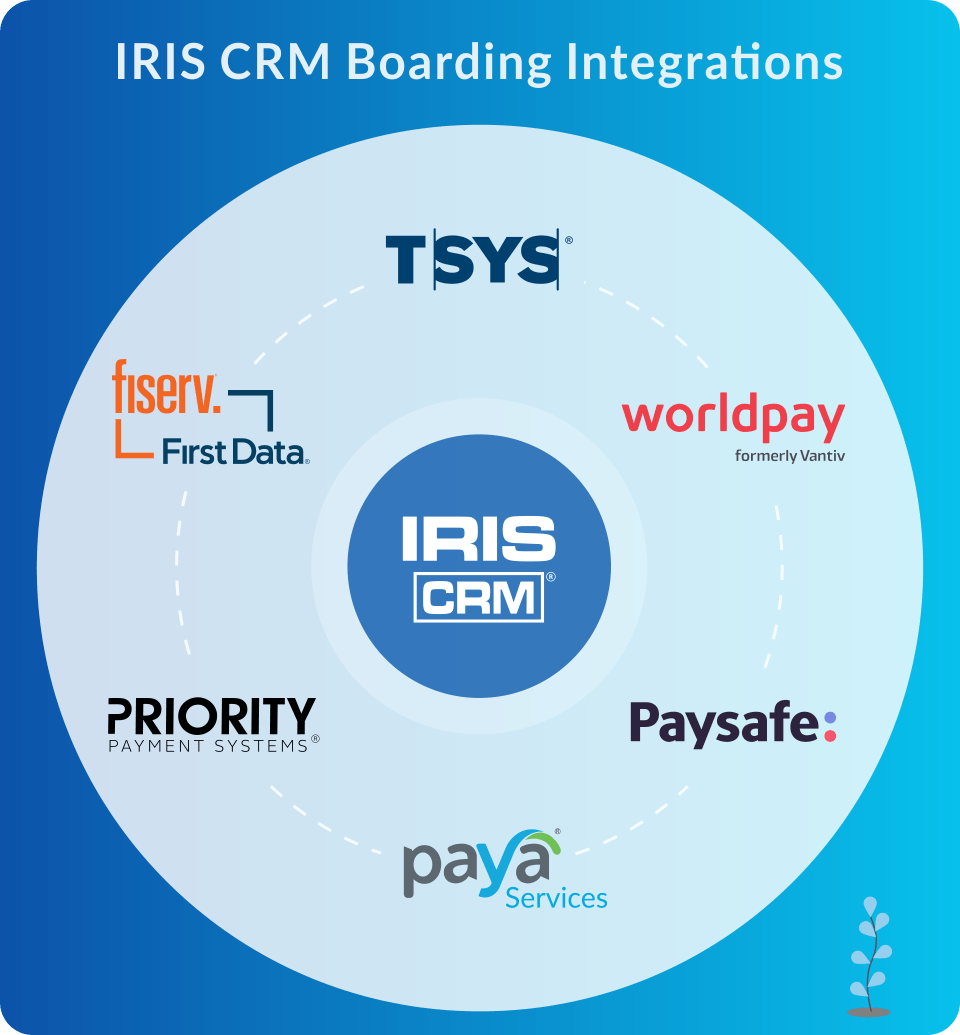 IRIS CRM's built-in payment processor integrations reduce or eliminate the inefficiency caused by incompatible processor systems, by letting the CRM handle all of the data wrangling for you. Instead of combing through a pile of discrete processor reports to find the information you need, IRIS CRM pulls them all into one place and puts everything you need a click or two away. Rather than creating half a dozen different boarding tools or manually struggling with processor portals, IRIS CRM connects you to them all from one easy-to-use tool.
IRIS CRM's payment processor integrations save you time, eliminate major headaches, and allow you to focus on revenue-generating activities and growth rather than the busywork of juggling poorly designed processor systems.
IRIS CRM's payment processor integrations:
Save you a significant amount of time
Eliminate major headaches associated with some of your most mission-critical tasks
Allow you to focus on revenue-generating activities and growth rather than the busywork of juggling poorly designed processor systems.
Try yourself for a one-on-one demo of all the ways IRIS CRM's processor integrations can save you time!
Benefits of IRIS CRM's Processor Integrations
IRIS CRM's payment processor integrations offer significant benefits to your ISO in three primary areas:
boarding, reporting, and residuals calculation and payout. These represent three of the most important tasks
your ISO handles as part of regular operations, making the processor-linked tools in IRIS CRM major sources of
value.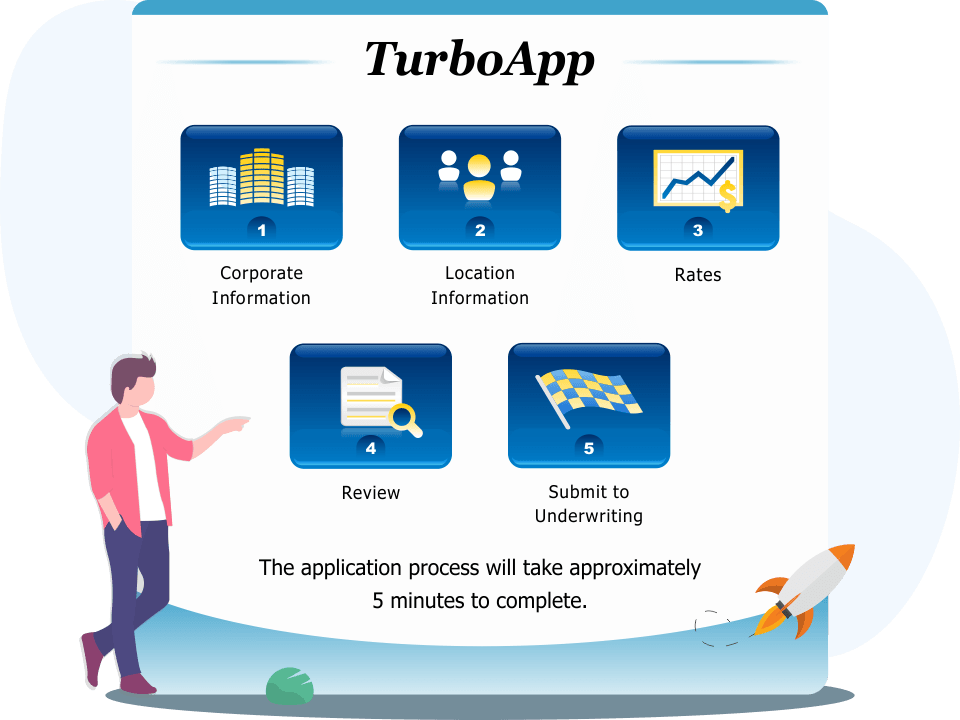 Board New Merchants in Minutes
IRIS CRM increases the speed of merchant onboarding by 500% or more and eliminates the costly mistakes that can result in denials and repeated work. The TurboApp automated boarding tool integrates seamlessly with seven of the industry's top payment processors and reduces boarding time from 30 minutes to as little as five – even for completely inexperienced users.
Traditional merchant onboarding is extremely time-consuming and error-prone. Each processor has its own unique boarding portal, so your team is forced to constantly adjust to different fields, criteria, and processes each time they board a merchant. Not only does that make boarding slow, it also greatly increases the chances of mistakes being made while data is being transferred from application to portal.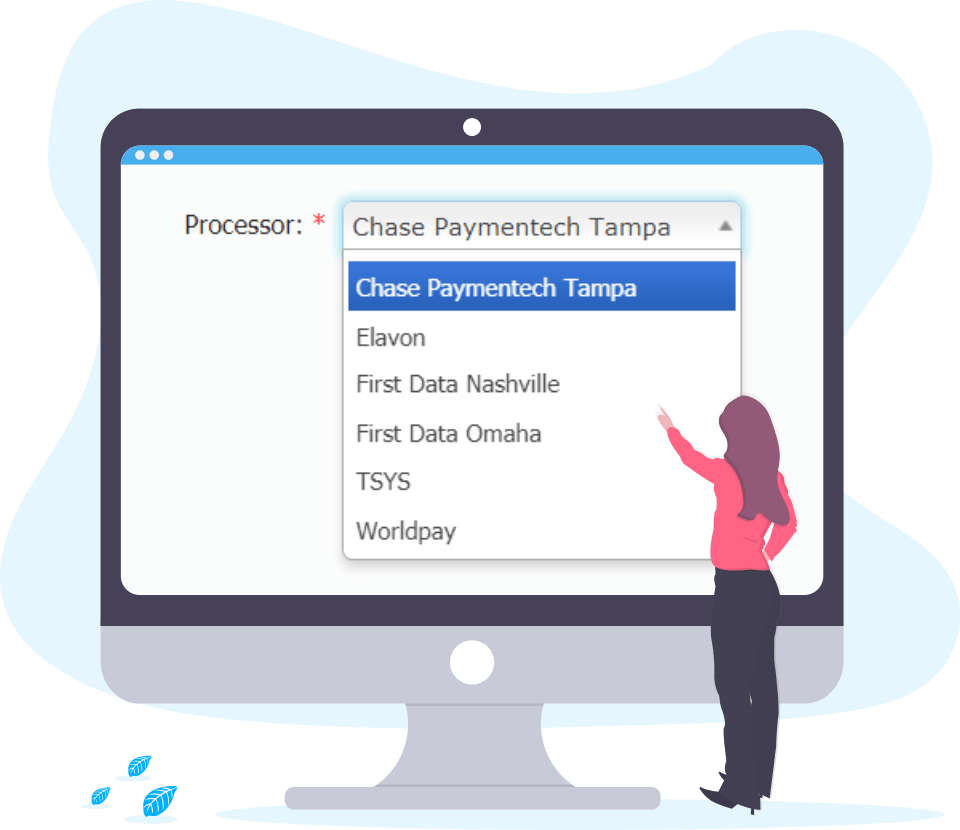 IRIS CRM has developed TurboApp in direct partnership with seven top payment processors, who have each certified it for integration with their boarding portals. With TurboApp, you can completely centralize your boarding for all merchants with:
Fiserv AccessOne Omaha
Fiserv AccessOne North
TSYS ELAPP
TSYS Express & PPM
Paysafe iAccess
Priority Payments VIMAS
Worldpay MAG
Your ISO will never again have to worry about building or maintaining boarding tools for any of these top processors, and your team can learn one system instead of seven!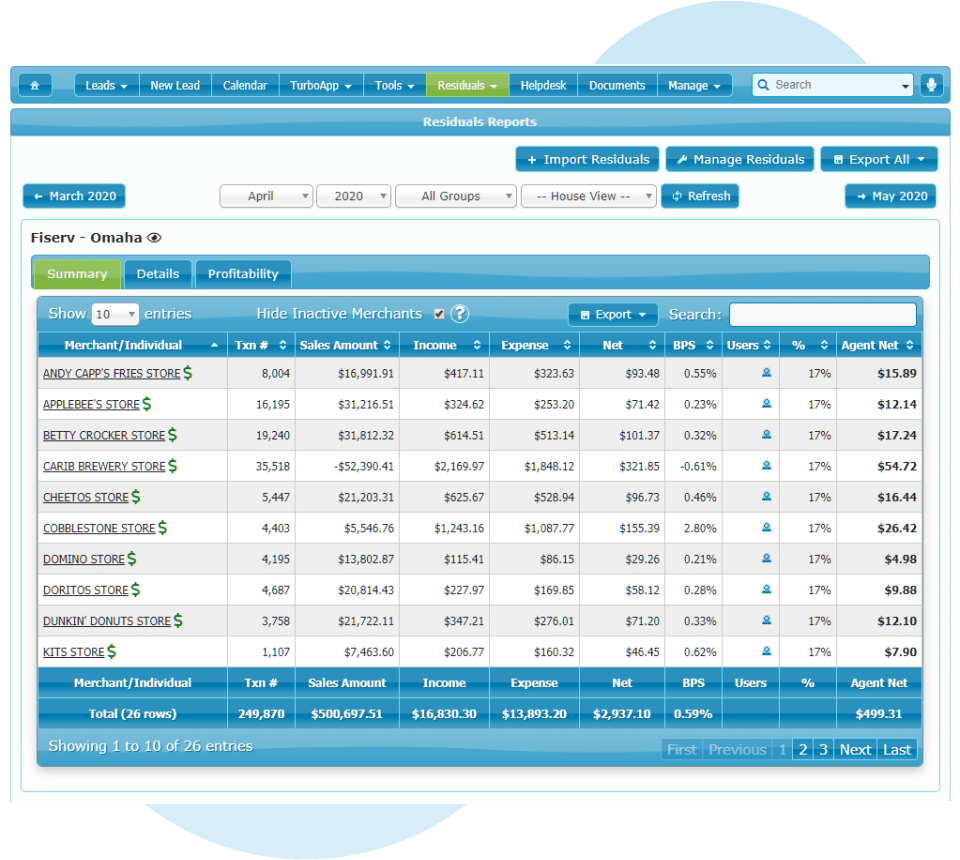 Centralize Your Reporting
One of the biggest frustrations ISO managers deal with is trying to find, combine, and understand the data from their various processing partner reports. If all processors used the same format or even something close it would not be so difficult, but that is not the case. Instead, you end up poring through pages of reports trying to find specific pieces of useful information. When you finally find it, you have to repeat the whole process with another report and another in order to bring everything together to paint a useful picture of your ISO as a whole.
IRIS CRM's processor integrations make struggling with reporting a thing of the past. Rather than view even a single individual processor report, you can simply load them into the CRM and let the system compile all of the relevant data for you. Instead of half a dozen or more disparate formats, IRIS CRM presents the key data from each processor – together or separately – in one simple, user-friendly reporting dashboard.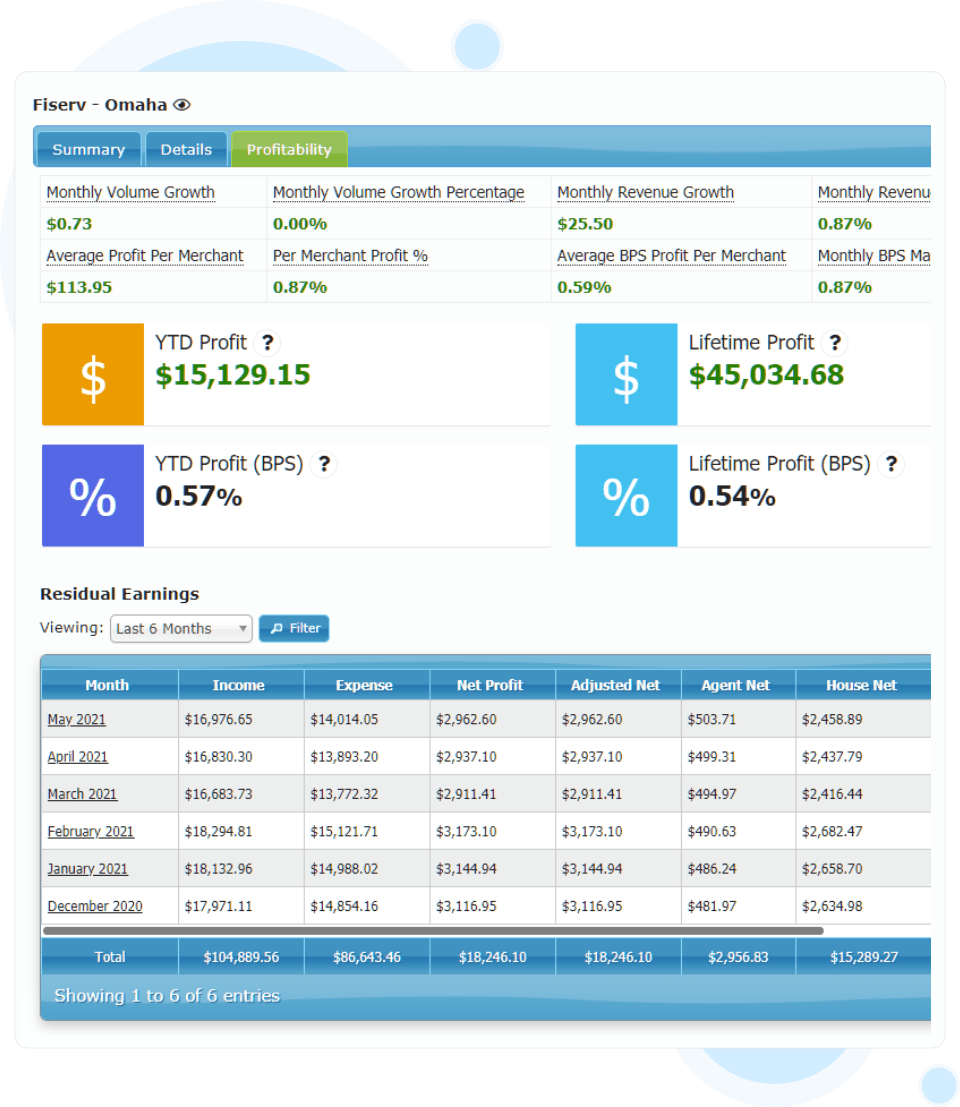 IRIS CRM's integrated reporting dashboard enables you to:
Gain a complete view of your entire portfolio in one place
Track key sales, merchant health, and agent activity metrics across multiple processors
Reclaim the time wasted combing through pages of reports looking for specific information
Generate the high-quality business intelligence needed to make better decisions
Access the information you want while hiding all of the information you do not need
With integrated processor reporting, you can access metrics from a portfolio-wide view right down to the merchant-level perspective. "The Scoop" provides at-a-glance information on your portfolio performance, agent performance, and overall PCI compliance. When you are ready to drill down deeper, you can use the fully configurable reporting dashboard to access information on profitability, merchant performance, disputes, and everything else you could possibly need to know. The system is designed to make it easy to see exactly what you need while hiding everything you do not, so you will never need to worry about searching through irrelevant information to find the key data you want.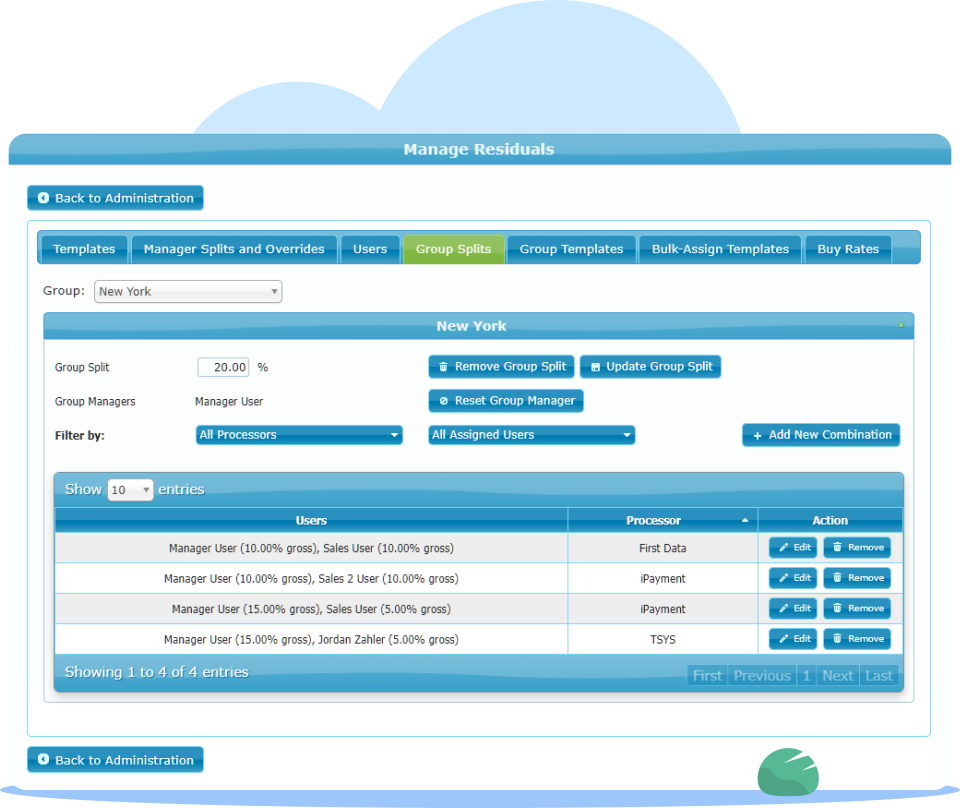 Calculate Residuals Instantly
The 20th of each month is always an exciting day in the payments industry. It can also be a day of frustration for ISO managers, as it marks the start of the complex and time-consuming process of gathering all the month's residuals reports, compiling all the numbers, and then working out how much is owed to each agent based on their differing splits account.
IRIS CRM's processor integrations take all of the manual work out of monthly residual calculations and present you with pinpoint accurate payout numbers as soon as your residuals are released and in the system. As with all reporting, the system automatically collects and centralizes the data from each of your distinct residuals reports. The splits on each account are programmed into IRIS CRM at the time of boarding, so payouts are calculated automatically. All you have to do is reference the displayed splits and you can begin paying out your agents right away – another thing IRIS CRM streamlines through its built-in ACH payments.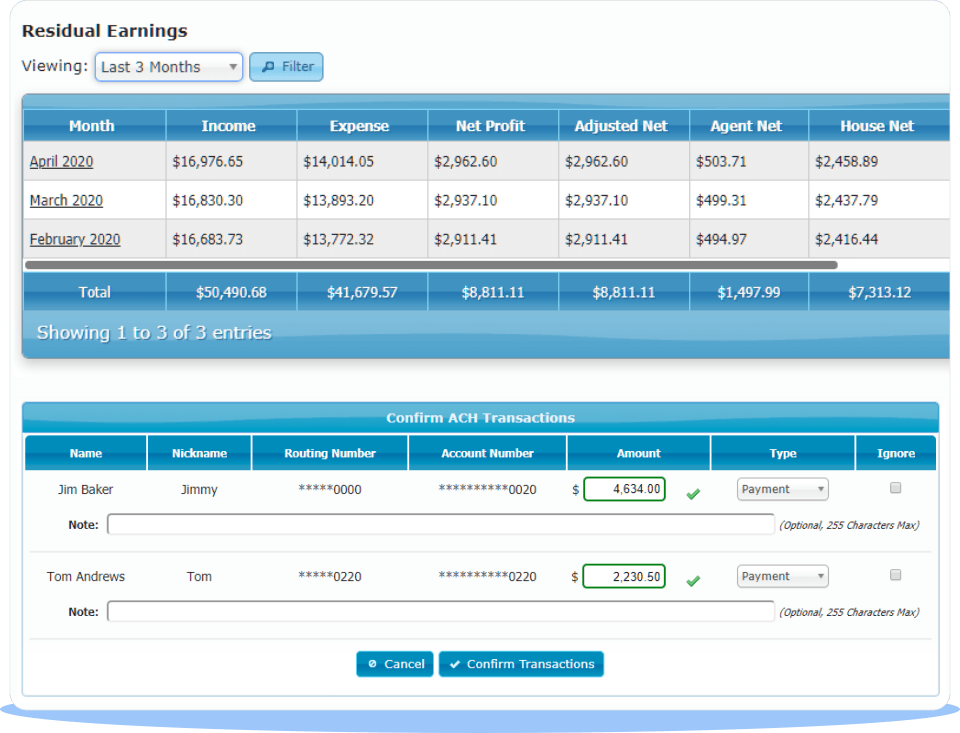 Automatic residual calculations and faster agent payouts mean:
Elimination of a significant amount of headache and wasted time each month
No more costly calculation mistakes due to human error
A more accurate picture of your ISO's earnings and financial health
Happier, more loyal independent agents
Easier recruiting and retention of top agent talent
The automatic residuals calculations provided by IRIS CRM's processor integrations save you an enormous amount of time and hassle. They also help you minimize agent attrition and recruit top talent by ensuring you can pay your agents out with total precision faster than any of your competitors.
Ready to see how IRIS CRM can supercharge your onboarding and make reporting and residuals management a breeze? Click here to schedule a guided demonstration now.
IRIS CRM's Processors Integrations
To ensure your ISO gets the most out of your customer resource management platform, IRIS CRM integrates with most of the industry's top payment processors – the ones most core to your operations and most important to your success.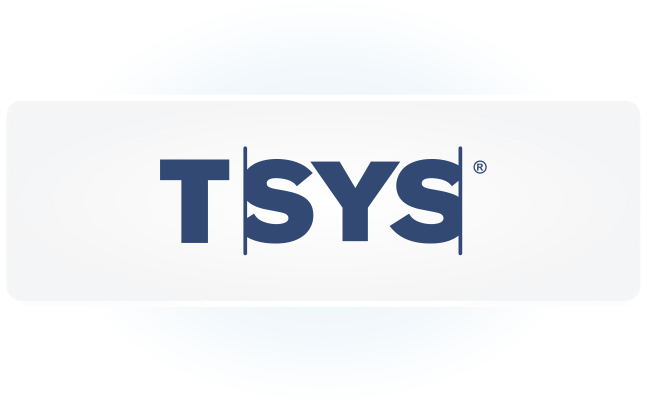 Global Payments / TSYS
TSYS provides payment solutions for 638 million merchants across 80 countries. TSYS partners with retail ISOs through their TSYS ELAPP division and wholesale ISOs through Express and PPM, and IRIS CRM integrates seamlessly with both sides. TSYS wholesale users can even update and manage key merchant vital and banking information right through IRIS CRM – a level of integration and control unmatched by competitors.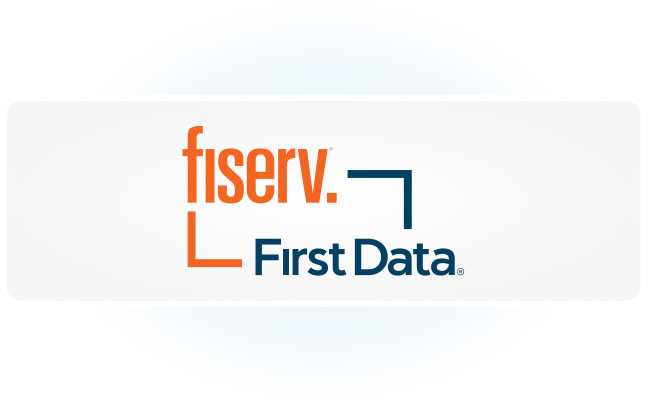 Fiserv / First Data
Fiserv – formerly First Data – has been a global leader in payments for over 35 years and serves 1.4 billion accounts across six million merchant locations worldwide. IRIS CRM integrates directly with Fiserv AccessOne Omaha and Fiserv AccessOne North, enabling retail and wholesale ISOs to put all of the system's boarding, reporting, and residuals features to work with all of their Fiserv merchants. IRIS CRM's Dispute Manager also offers Fiserv merchants advanced chargeback defense features like day-zero notifications and full online dispute response management.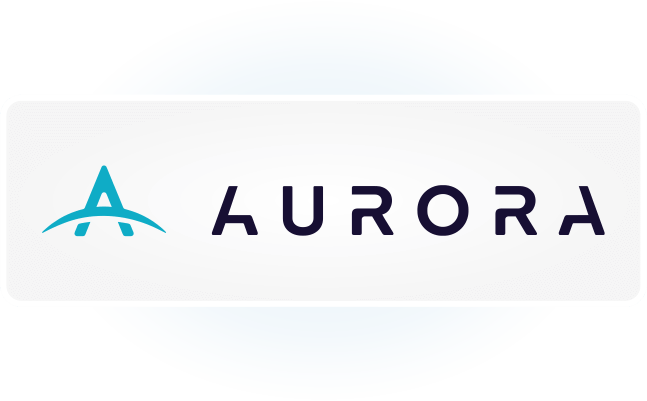 Aurora
Aurora is an Arizona-based payment solution provider handling over $8 billion in annual transactions. Trusted by national brands like Papa John's, Dairy Queen, and JiffyLube, Aurora represents an important ISO partner. IRIS CRM's integrations ensure merchant, residual, and portfolio data from Aurora can be easily utilized across all of the platform's many productivity-enhancing features.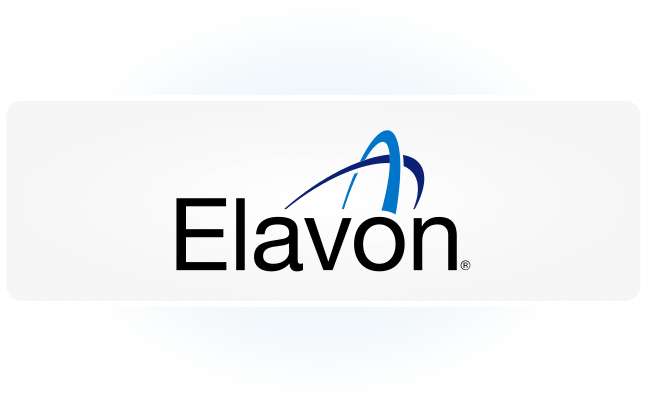 Elavon
Elavon provides payment processing to over 1,000,000 merchant locations in 30 countries around the world and handles over $6.6 billion in annual transactions. IRIS CRM and Elavon have partnered to offer a wide variety of integration benefits, including streamlined boarding through IRIS CRM's advanced TurboApp boarding system, as well as full reporting and automatic residual calculations functionality.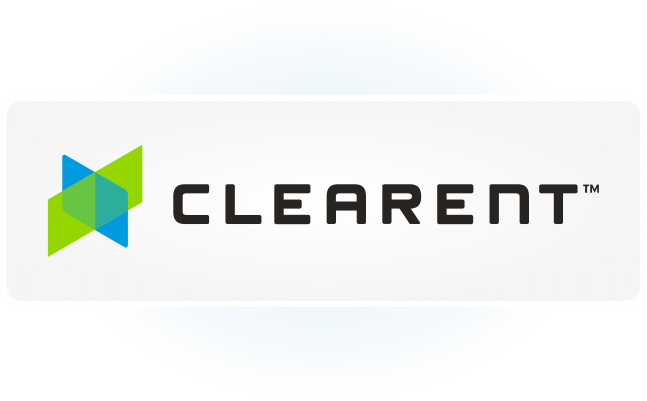 Clearent
Clearent offers a full suite of online, in-store, and email/telephone-based payment solutions, including their advanced Compass reporting tool. Clearent has an active ISO program that aims to help their partners stand out from the crowd through a complete set of payment solutions, better data access, and one-on-one service. Their reporting tools integrate directly with IRIS CRM to make it easier than ever to access the portfolio, agent, merchant, and residual data you need.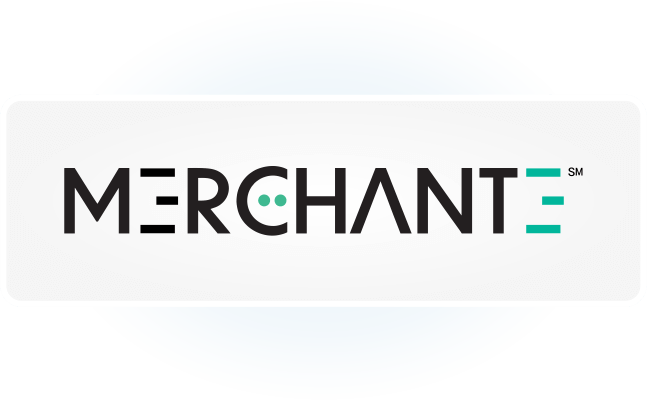 MerchantE
MerchantE is an end-to-end payment platform that has been offering merchants ecommerce solutions, hosted payments, virtual and POS terminals, and more for over 20 years. Headquartered in Atlanta, MerchantE is partnered with top banks in Georgia and Ohio. MerchantE's full suite of inbound and outbound payment products makes them a strong partner, and it offers registered and unregistered ISOs a number of reseller and private-label options.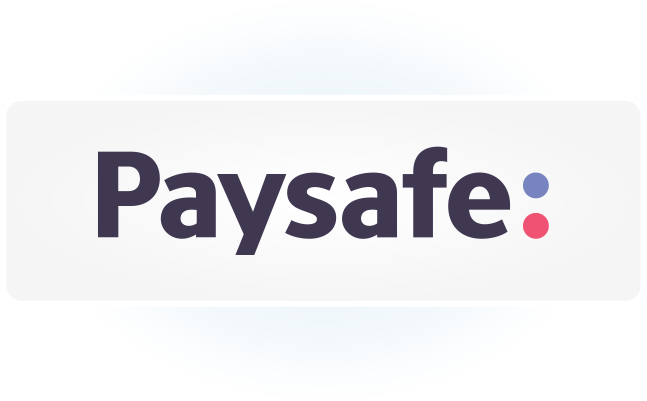 Paysafe
Paysafe is a global leader in payment processing, handling over $98 billion USD in annual transactions. Paysafe offers businesses a one-stop payment solution covering everything from merchant accounts to payment gateways to omnichannel commerce solutions and beyond. Paysafe understands the value of its ISO partners and offers outstanding partner support and technical assistance, including product training. Their products integrate seamlessly with IRIS CRM, including their boarding portal which enables onboarding to be done in a matter of minutes with TurboApp.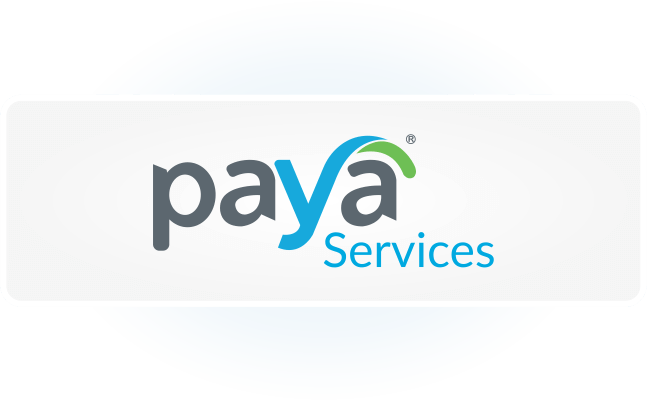 Paya
Paya offers merchants a variety of credit card, ACH payment, and gift and loyalty solutions designed to enable payment acceptance anywhere, at any time. Paya's partner-centric model leans heavily on ISOs, ISVs, and value-added resellers making ISO relations a high priority. IRIS CRM integrates with Paya's reporting and analytics systems and also integrates Paya's outbound ACH payment technology to allow ISOs to make residual payments to independent agents directly through the CRM.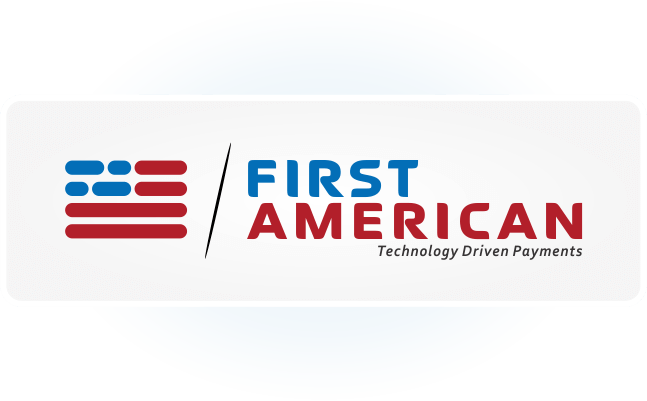 First American
First American is a payment processor serving over 164,000 merchants across North America, South America, and Europe. First American offers a complete line of credit card processing solutions for merchants and software integrations for ISVs looking to add payments to their products. In addition to credit card processing services, First American offers a number of programs to make its offering more attractive to ISOs, including ACH/eCheck payments, next-day funding for select merchants, and a dedicated partner support program.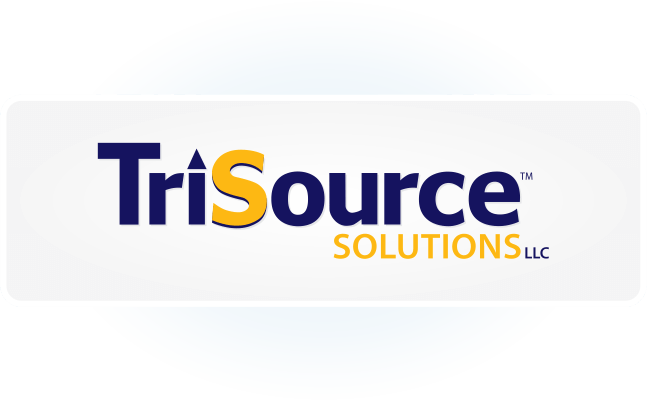 TriSource
TriSource is a vertically integrated payment solution provider that was acquired in 2019 by RePay, a fintech and payment processing company serving more than 10,000 merchants across the United States. TriSource offers payment solutions targeted specifically to helping ISOs and payment facilitators grow their businesses.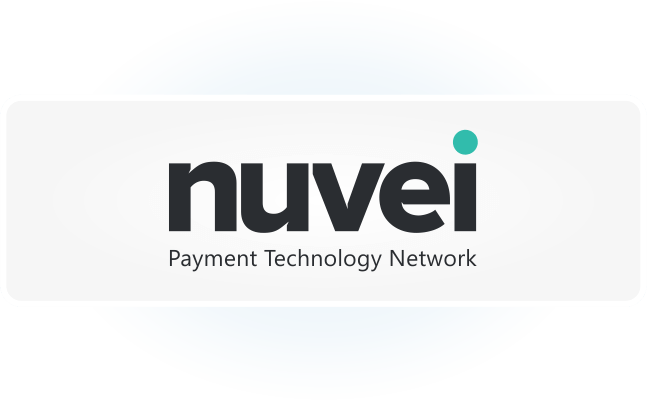 Nuvei
Nuvei is a Canadian electronic payment processor based in Montreal. With over $35 billion in global transactions processed annually, Nuvei is Canada's largest non-bank processor, offering a full line of electronic processing solutions covering online, mobile, in-store, and omnichannel payments.
Book a guided demonstration of all the ways IRIS CRM integrates with these top payment processors.
Schedule Demo