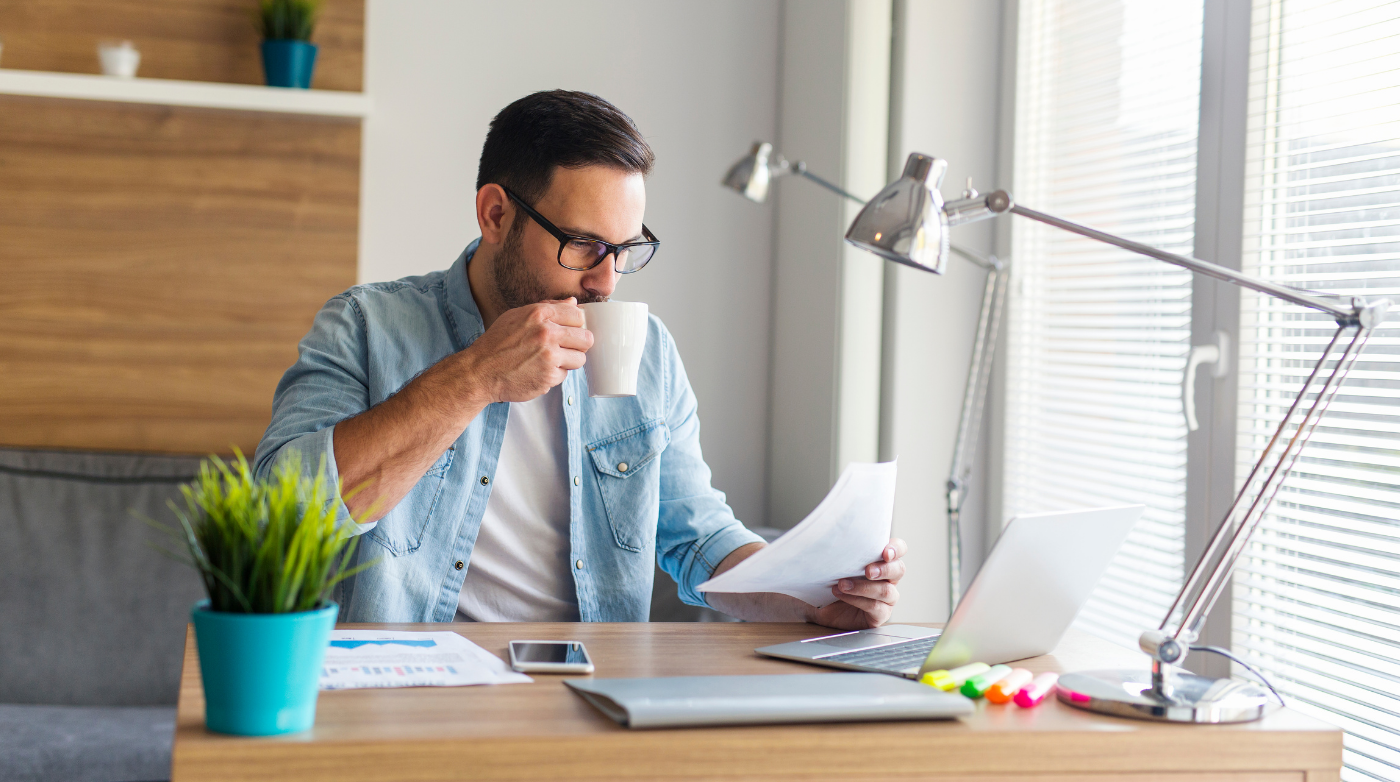 Remote Work: Start 2021 Strong!
2020 was a rough year for everyone, and it's safe to say that most people are happy it's now behind us. With vaccines rolling out and a return to "normal" on the horizon, the time has come to look forward to what 2021 has to offer your ISO. The unexpected pandemic meant 2020 was largely defined by businesses reacting to unforeseen challenges and trying to keep their heads above water.
2021 now represents a chance to go on offense, taking the many lessons COVID-19 has forced upon you and most of your merchants and using them to set your ISO up to come out of the pandemic as strong as possible. Your ISO should be poised for growth when the world emerges on the other side of this once-in-a-lifetime event.
Leverage Your New Remote Work Flexibility
If there's one wide-scale business benefit to the pandemic, it's that countless companies were forced into embracing the remote-work revolution. Unfortunately, a lot of those businesses weren't ready for the transition to work-from-home (WFH), and there were some major growing pains at the outset. The good news is, once company-wide WFH was underway, many businesses were shocked by how well their teams adapted to it and the relatively small, if not positive, impact it had on operational effectiveness. 
With a newfound appreciation of WFH and much more well-defined remote work operating plans in place, businesses can now shift out of reactive adaptation and start looking towards making remote work a permanent fixture even after the pandemic is long gone. 
Offering flexible work arrangements where employees can choose to work from home for at least part of the week offers some major benefits. From 20% higher productivity to 50% lower attrition to shorter breaks and happier employees, flexible remote work arrangements have the potential to significantly improve your ISO's work environment and, in turn, the quality of your team's output. On top of those environmental improvements, fewer employees in the office mean reduced space requirements and lower overhead costs.
With WFH now the "new normal," reverting to a strict in-office attendance policy post-pandemic just doesn't make sense. That makes 2021 an ideal year for your ISO to follow giants like Facebook and Shopify in adopting permanent full or part-time work-from-home policies, at least as an option for those members of your team that find it more efficient and more rewarding than commuting to the office every day. 
Give Your Team the Mobile Tools They Need
The shift to remote work has brought with it a new set of mission-critical tools designed to keep operations chugging along and information flowing without friction. The most obvious of those tools has been the cloud-based teleconferencing systems that have not only become the norm in business, but have also become indispensable in education and home-life. Those systems, along with team collaboration software like Slack and Microsoft Teams, allow dispersed workforces to keep in constant touch and to communicate essentially as (or more) effectively and efficiently as they could in a face-to-face environment.
But beyond Zoom meetings, Slack discussions, and communications in general, it's now crucial that your ISO's complete tech stack offers remote and mobile functionality. That's especially true of your CRM, which acts as the heart of your merchant recruiting and sales operations and also enables many of your most important administrative and managerial tasks. Most modern CRMs are cloud-based, ensuring that your agents and admin staff will have access to their accounts from their home workstations. Certain advanced platforms like IRIS CRM take that access a step further by bringing the full power of customer resource management onto your team's mobile devices as well. 
IRIS CRM's mobile app offers your sales agents, operations staff, and managerial team full access to your complete merchant database and many of the CRM's most important features. Agents can pull up all the key merchant data they need in a matter of a few taps, and adding and managing leads from the field is equally quick. Agents can even access IRIS CRM's built-in power dialer, providing them with a complete enterprise call center that they can use whenever they need it — whether they're in your offices, working from their home office, meeting with a merchant, or even just relaxing in the local coffee shop. Your team can also access full residuals and financial reporting, IRIS CRM's helpdesk and ticketing tools, and much more. 
In 2021, with offices all but obsolete and work-on-the-go the new norm, the ability to provide your team with a complete set of merchant acquisition, sales, and productivity tools that they can access from their phones or tablets when and where they need them can't be overvalued.
If you're ready to find out more about IRIS CRM's mobile functionality and how it can help you make 2021 a year of renewed growth, click here to schedule your free guided demonstration now.