Sneak Peek At New IRIS CRM Design Coming Soon
Since the beginning of 2020, IRIS CRM has been working on a complete application redesign. We are super excited to announce that your favorite Merchant Services CRM is getting a shiny new look and wanted to share some screenshots with you today during this sneak peek. We expect the design that is shown below to be released to clients in stages Q4 of 2020.
IRIS CRM's new design uses ReactJS, as its front-end framework, to deliver an interface that is ultra-fresh and modern. The spirit of the new design is to deliver an easy interface to quickly work with many of the latest features that IRIS CRM has already delivered to clients and of which more are in development. Clients will be able to notice improvements in speed and usability. As always, we welcome your feedback and critique 🙂
The new UI is a game-changer for IRIS CRM because, for the first time in almost 10 years, the front-end is being reimagined. The front-end redesign team consists of a dedicated team consisting of 1 front-end lead and 5 front-end developers, 3 backend developers, 2 QA engineers, 2 project managers, and a product lead are all working full time to complete this project as soon as possible. IRIS CRM's heavy investment of time and company resources will result in the delivery of a state-of-the-art system with a powerful back-end and front-end tech stack.
ISOs can expect to see most of the current navigation bar stay in the same order but the new navigation bar will be located on the left side of the screen to take advantage of a full-width design. Most of the elements in Leads, Helpdesk, Merchants, and Residuals have not changed locations. However, these pages will become faster and come along with updates to the user experience and ease of use. We've reimagined popups, added a slide-in component, and improved our charts UI and added more filtering options.
We hope that you enjoy this exciting preview!
Home Page
Lead Page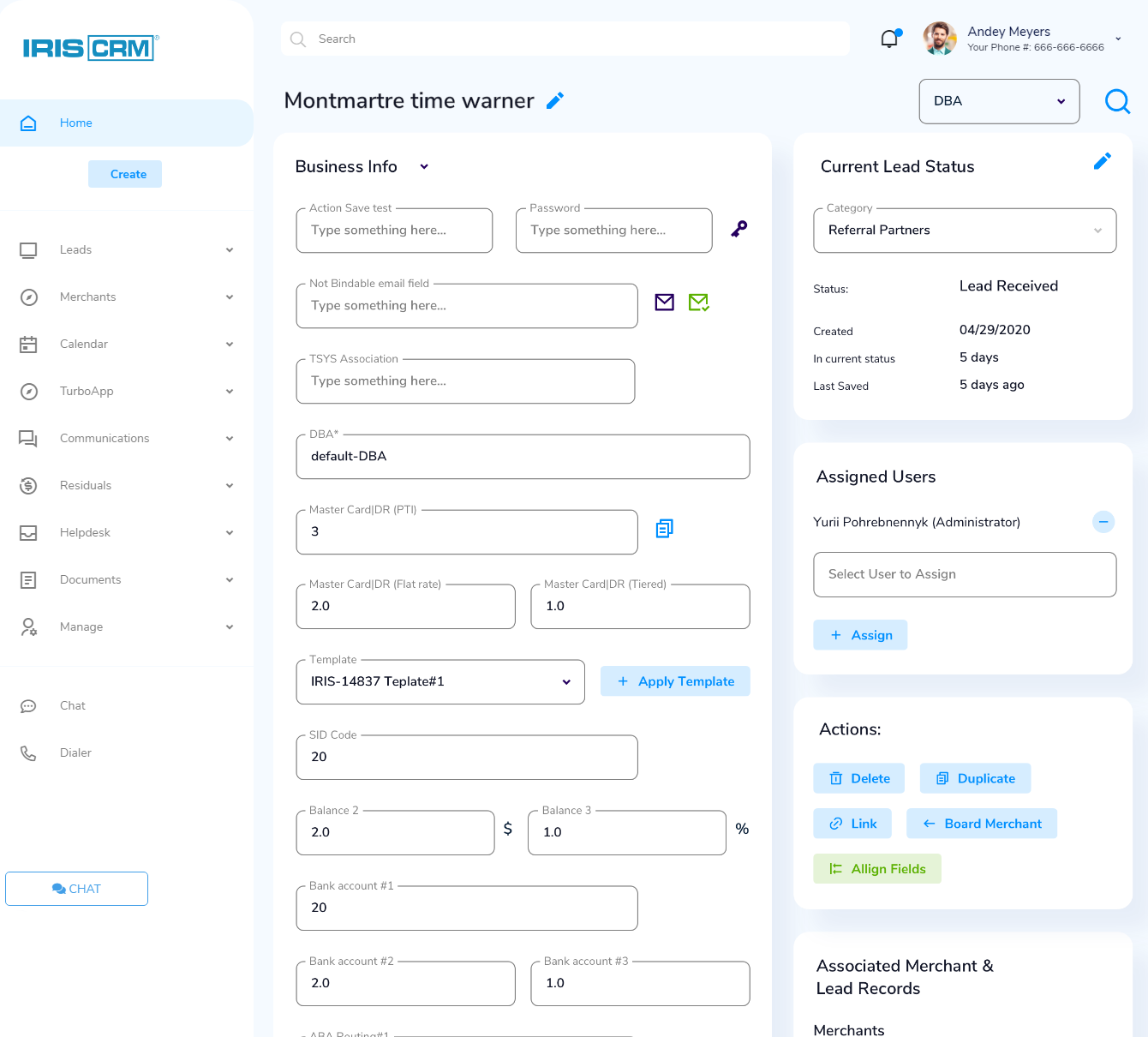 Lead Page Continued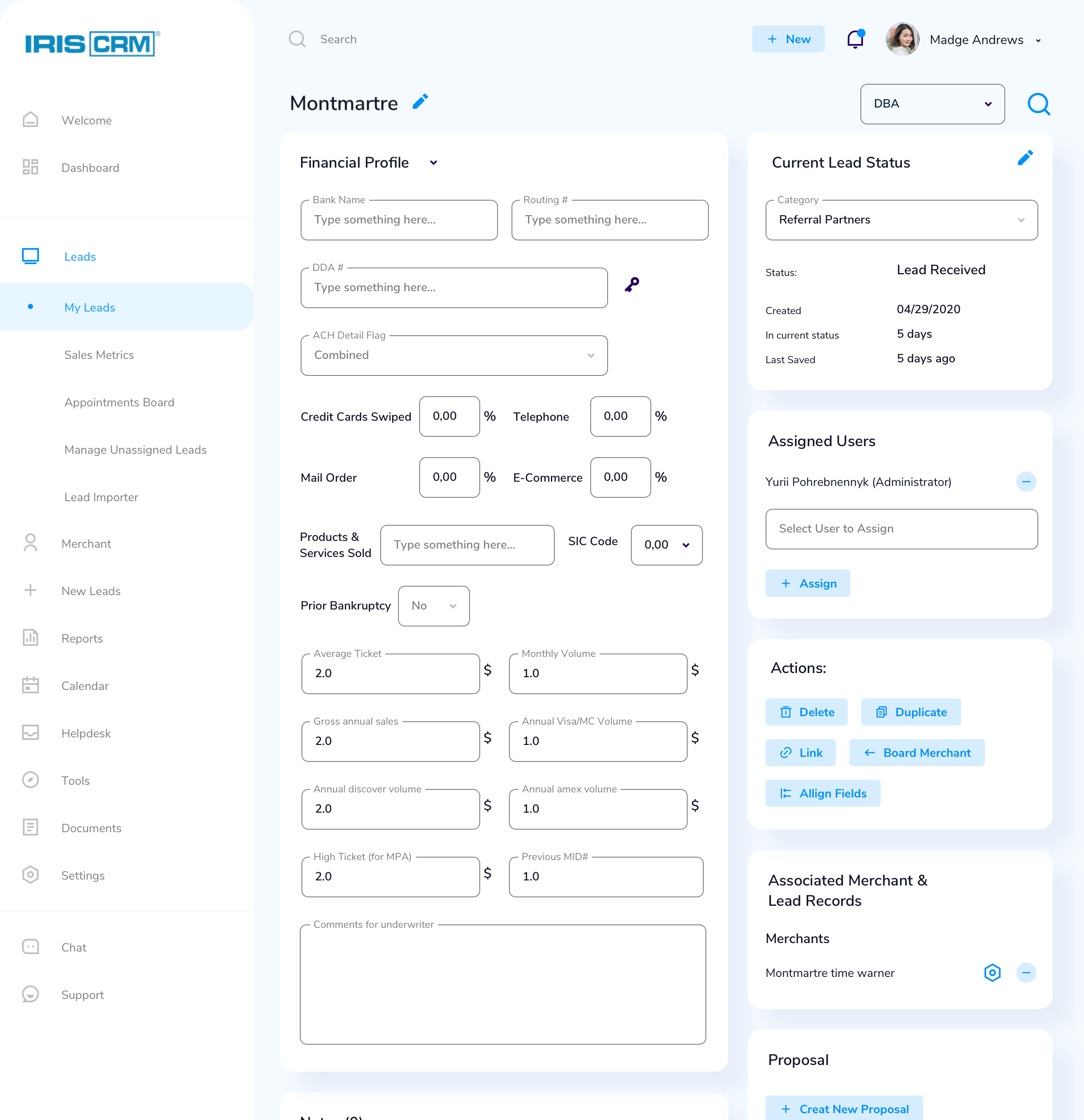 Lead Notes
Calendar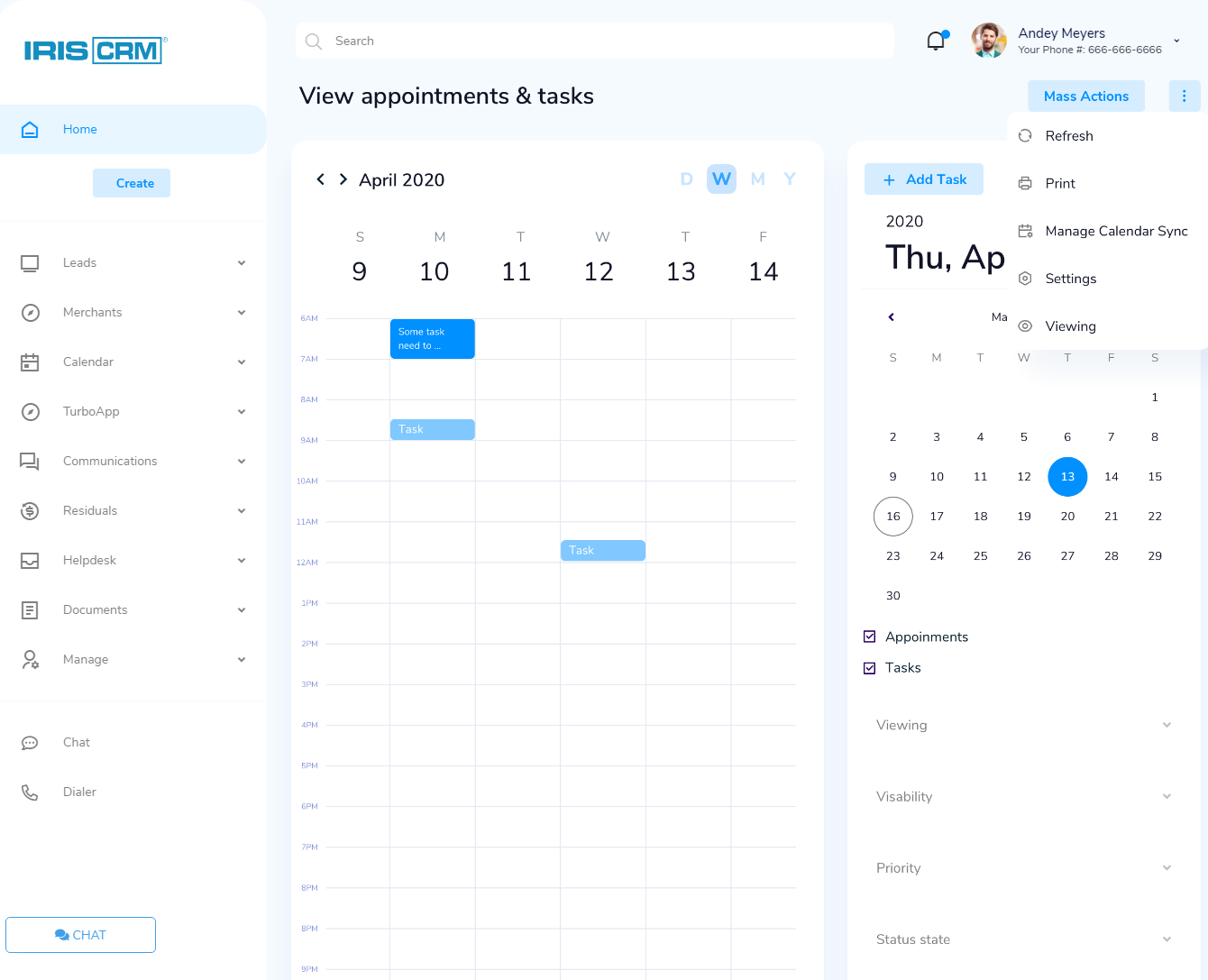 Appointment Board
Helpdesk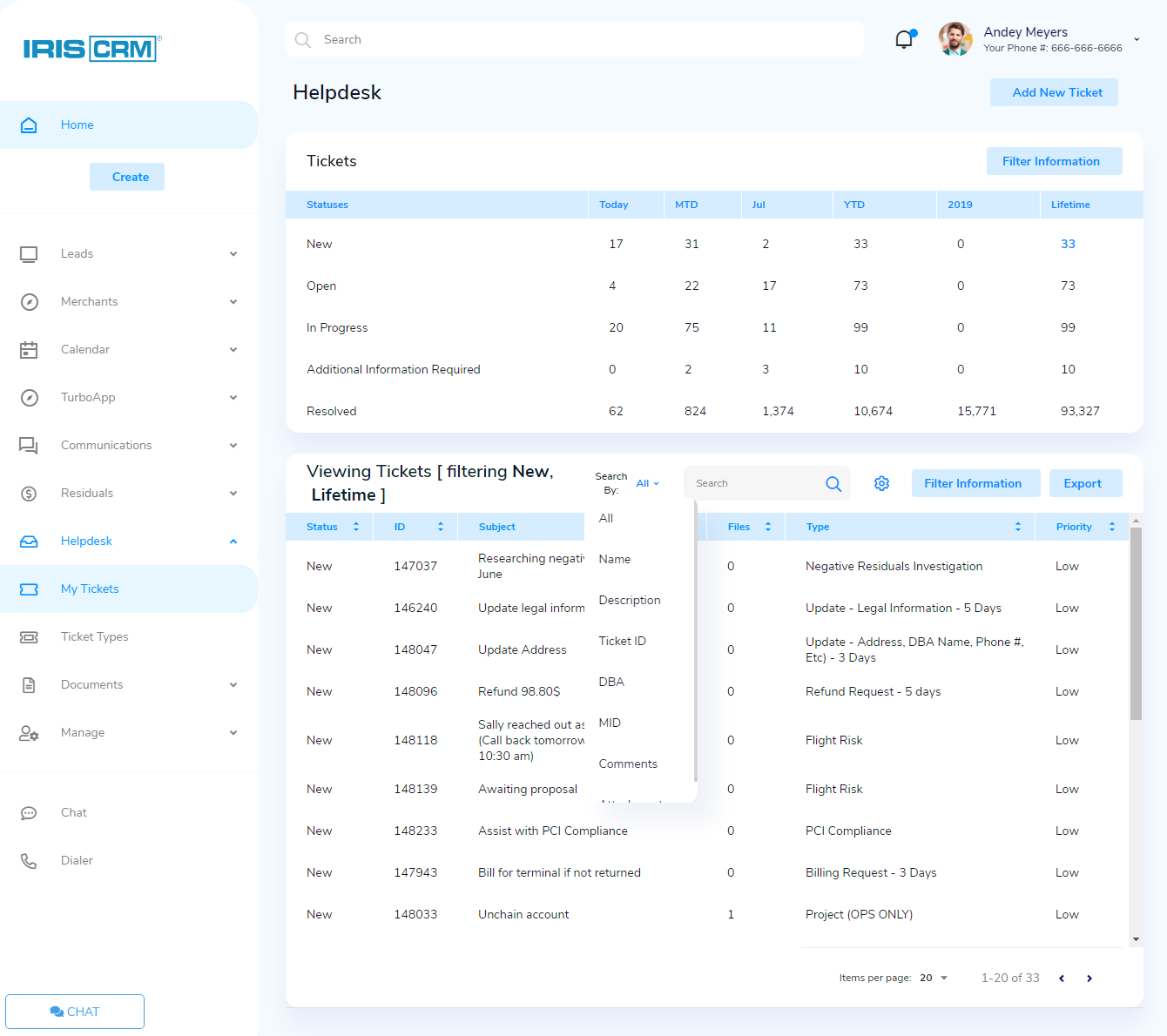 Add New Ticket
Merchant Management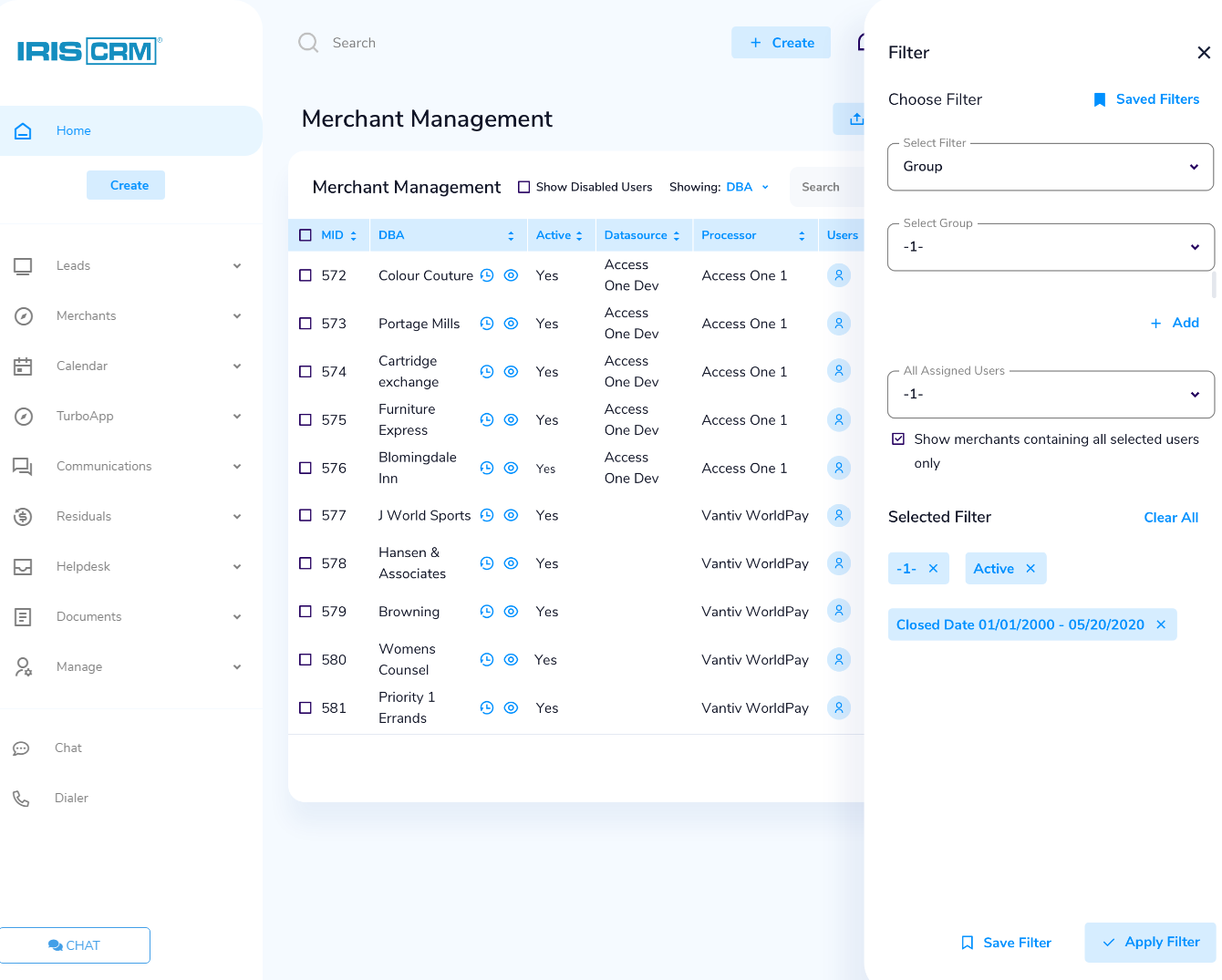 Merchant Details Page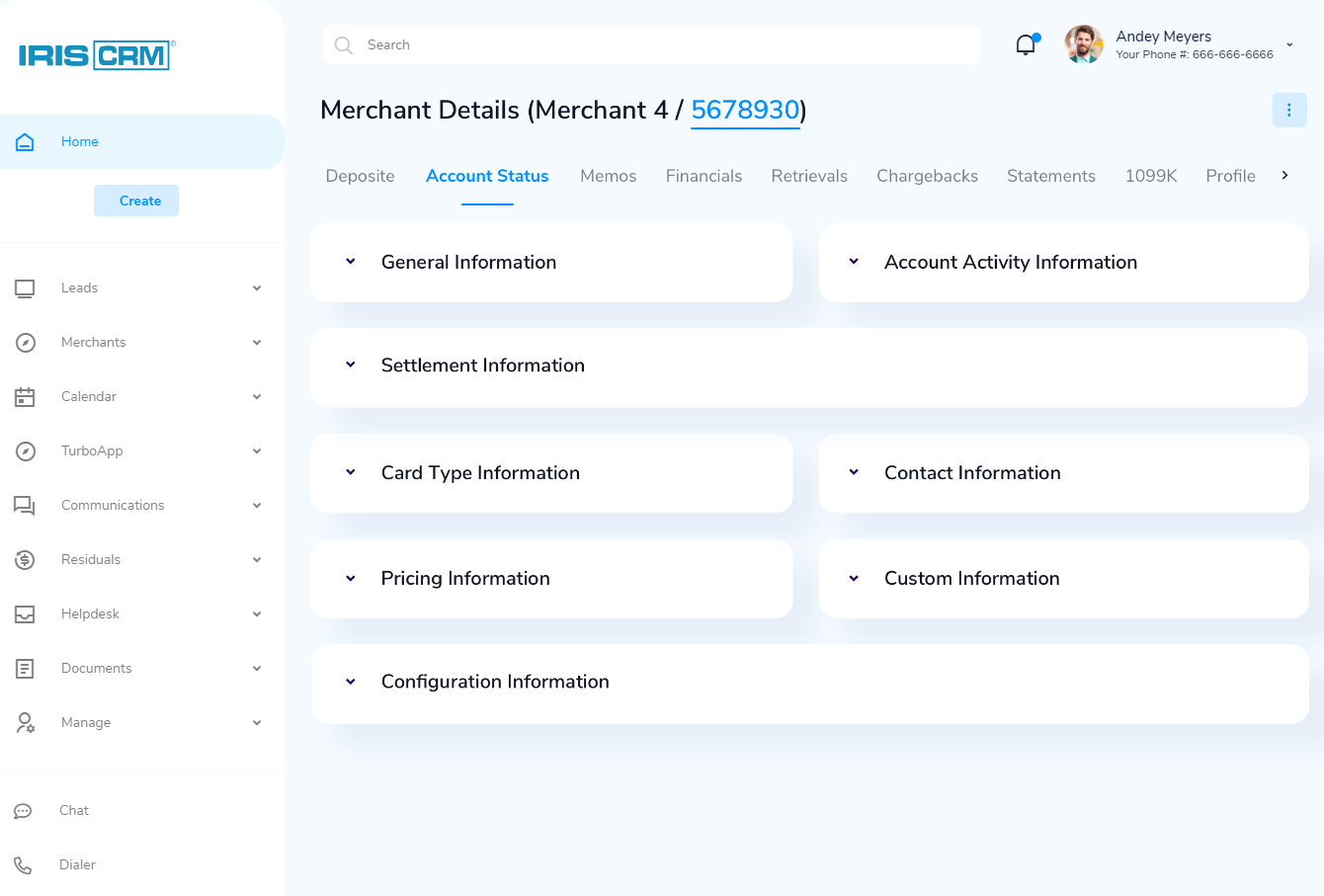 Edit Merchant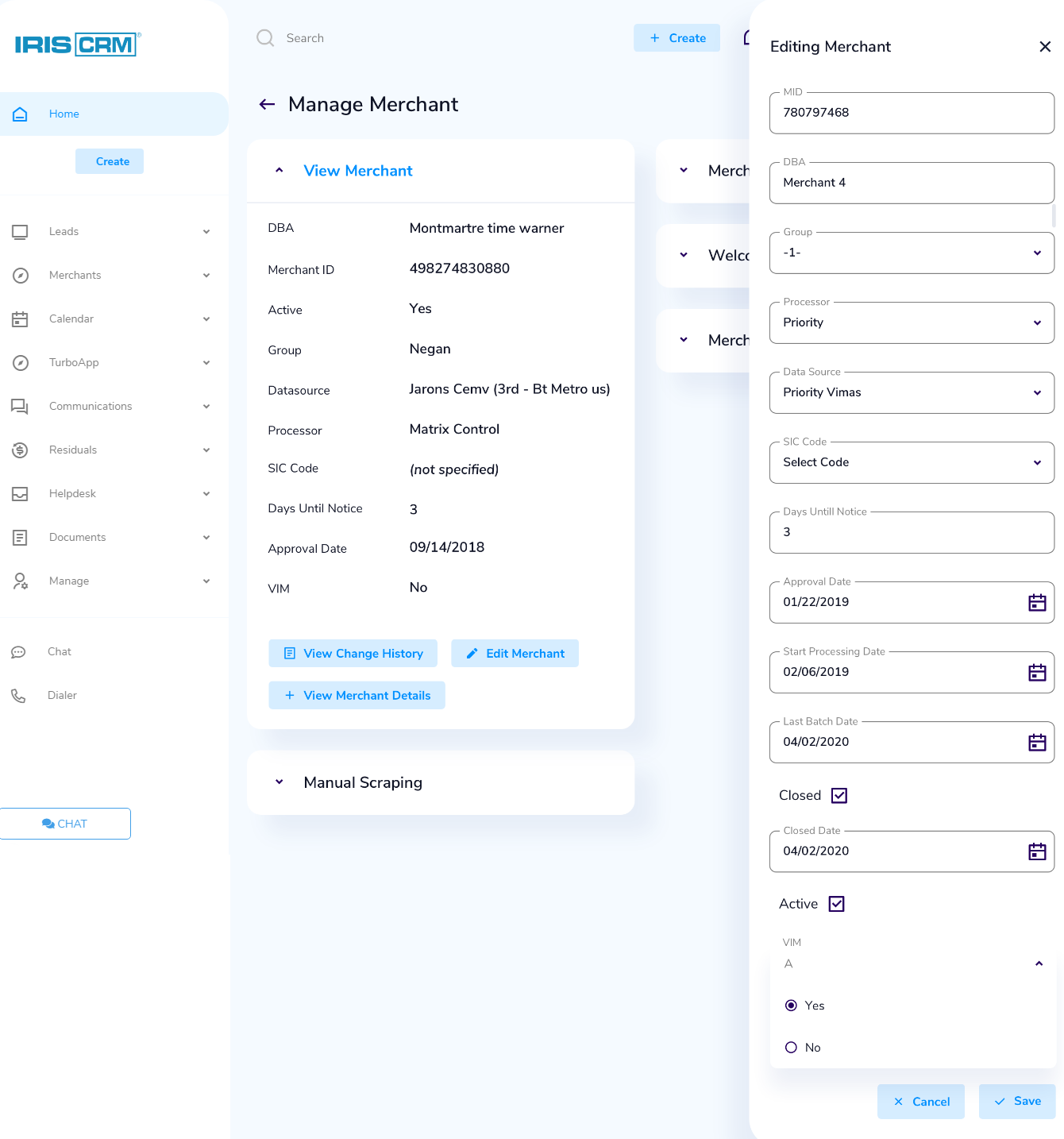 Residuals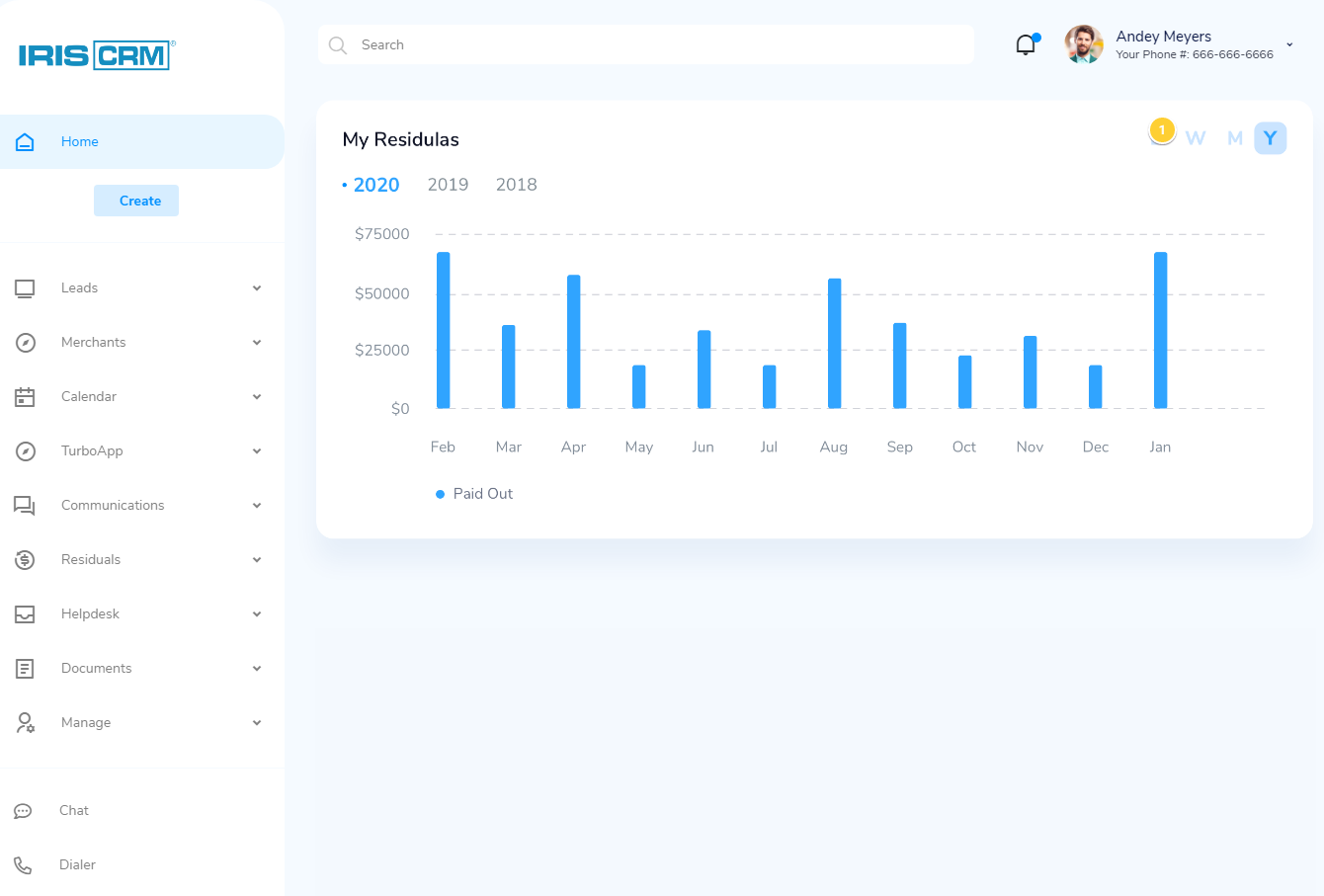 Stay tuned for more IRIS CRM updates that are coming soon!
---
For sales tips and the latest electronic payment news check out the daily IRIS CRM Daily Bulletin and for the latest product updates and company news please join our newsletter.