Streamlined Lead Management In v2
IRIS CRM is happy to share that we've revamped the way leads are managed in v2 for a more streamlined workflow.
In the v2 we have combined the two separate pages that were used to update leads in v1 – Manage Leads and Manage Unassigned Leads – into one pop-up on the My Leads page. This will keep users on the same screen where they view leads and reduce the number of pages users need to learn. This will make lead management easier for users and more efficient. 
In order to update leads in v2, select the applicable records on the My Leads page, click Actions, then click Manage Leads. 
In the Manage Leads pop-up you have the ability to:
Assign New Users – Including splitting the assignments, assigning their managers, and whether or not users are notified of the lead assignment. 

Unassign Users – This could be the current user, all assigned users, or a specific user.

Update Group

Change Lead Status

Update Campaign

Update Source

Delete Leads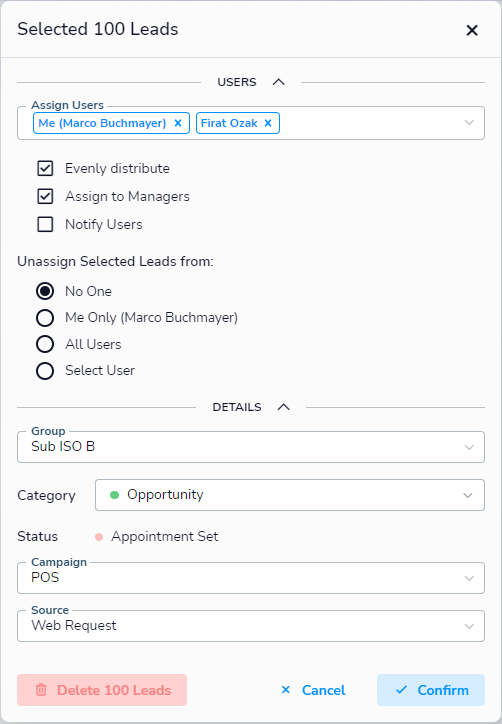 Note:
If you're trying to update more than 100 leads at a time, we recommend using the new My Leads table format. In the bottom right of the table, select 500 or 1000 as the number of records displayed in the table before selecting and updating leads.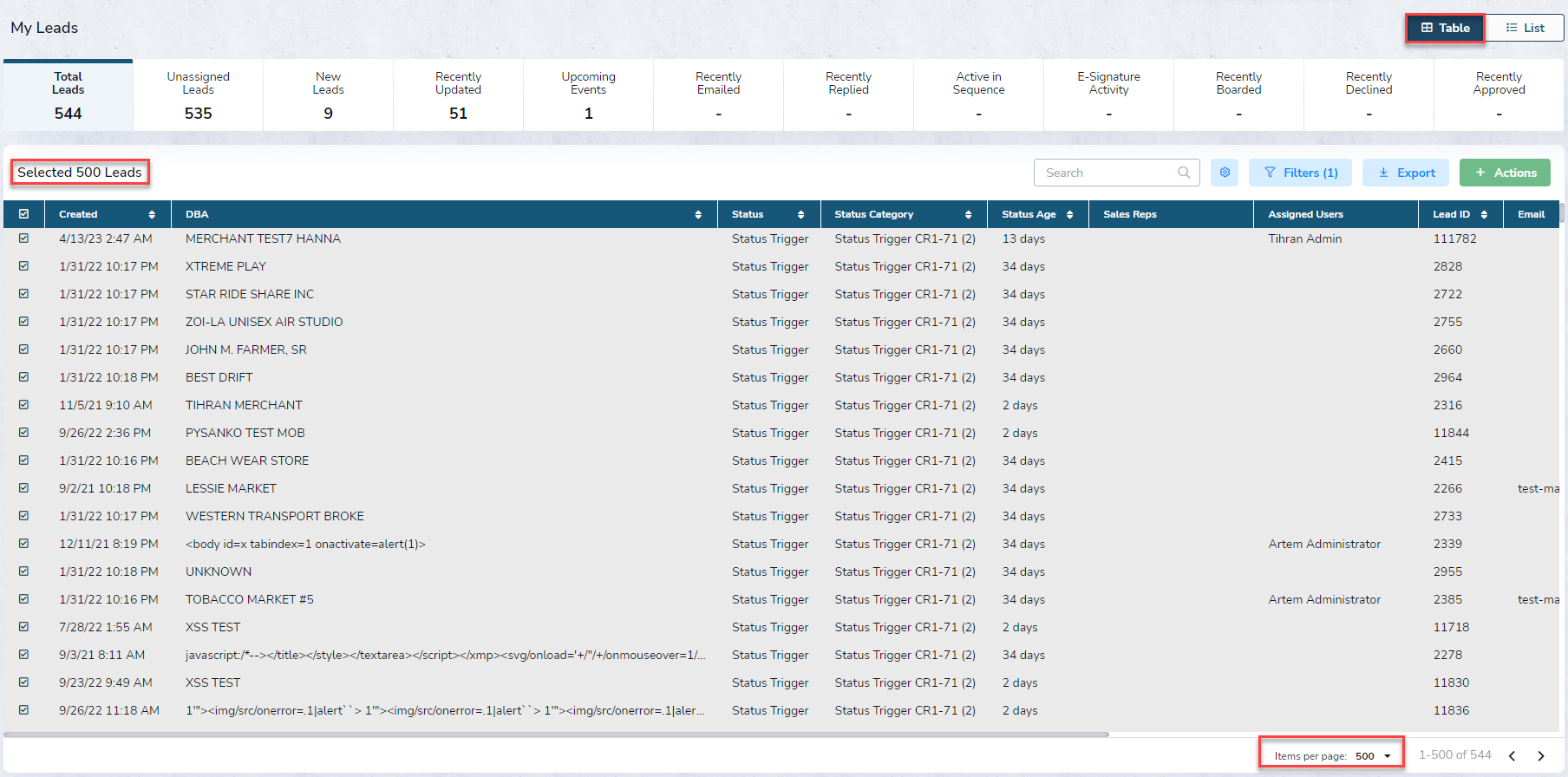 If you're specifically looking to assign users to Unassigned Leads, there's now a quick filter at the top of the My Leads Page to quickly see Unassigned Leads. Select the filter and the returned leads to assign users using the Manage Leads action.

To see the new Manage Leads functionality in action, check out the video below!
We hope you find the new, unified way of managing leads in IRIS CRM to be useful and more efficient for you and your team. If you have any questions or run into issues, please reach out to our
Support Team
.
To find out more about how IRIS CRM and NMI's other full commerce enablement offerings can help your ISO scale efficiently and improve profitability in the process, schedule a free guided demonstration today.