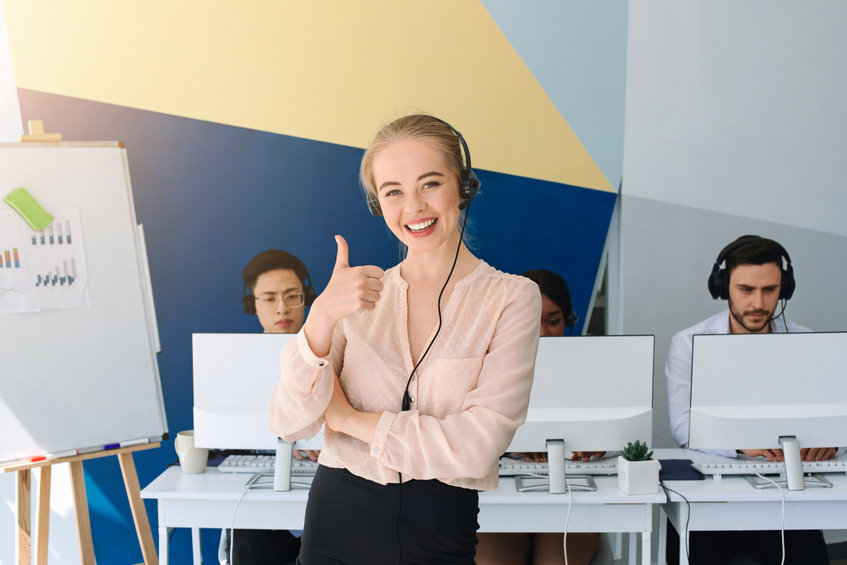 Top 5 ISO Agent Programs of 2022
Independent agents are a key part of the payments ecosystem. Many processors and ISOs go out of their way to build programs that enable agents and create the conditions for success because they know that attracting the best talent possible maximizes everyone's success and earnings. The following represent five of the best ISO agent programs currently available, each offering independent agents a variety of benefits ranging from upfront payments to lightning fast acceptances to high residuals and beyond. 
Beacon Payments ISO Agent Program
Beacon Payments is a top choice for many independent agents, thanks to the significant financial incentives offered. Agents earn a $400 upfront recruiting fee on each new merchant they bring in, and a 65% split on all generated residuals. And because Beacon Payments imposes no vesting period, agent residuals begin accumulating as soon as a merchant starts selling. 
Beacon Payments is also an attractive option for merchants, offering low fees through highly-transparent interchange-plus pricing, free payment hardware, and outstanding merchant support. Both make Beacon Payments' merchant services an easier sell for agents, which, combined with the available financial incentives, earn their ISO agent program top marks. The only downsides are slightly higher fees and a slightly narrower set of service options than some competitors.
Beacon Payments Benefit Summary:
High upfront payments

Outstanding residual splits

No vesting period

Exceptional support

Free hardware

Interchange-plus pricing
Click here to go to Beacon Payments
PAYARC ISO Agent Program
PAYARC is an ISO with over $30 million in annual revenues and a roster of 10,000 active merchants. PAYARC offers independent agents everything they could possibly look for in a partner ISO: outstanding splits ranging as high as nearly 90% for retail clients, a huge variety of services, unparalleled retention, and more. 
PAYARC's services include retail processing for both brick and mortar and online merchants, payment gateway services, high-risk merchant processing, and more. Their service variety and agent benefits are exceptional, and while they may not have the level of brand recognition some of their competitors enjoy due to a relatively short operating history, the fact they've been able to build their client base so quickly is a testament to their retention and quality of service. 
PAYARC Benefit Summary:
Extremely generous residuals

Exceptional service variety and value-added options

Near-perfect retention

Omnichannel processing 
BankCard USA ISO Agent Program
BankCard USA is a California-based ISO that has provided payment processing services to over 100,000 merchants since 1993 and currently serves over 20,000 active merchants. Despite its large merchant roster, BankCard USA prides itself on operating as a boutique ISO and delivering the personalized, dedicated service that keeps retention rates high.
Independent agents working with BankCard USA can sell merchants omnichannel credit card processing, including in-store, online, phone-based, and ACH transactions.  Agents can also offer merchants a variety of value-added integrations, including recurring billing solutions, electronic invoicing, online reporting, accounting software integrations, a variety of payment hardware, and more. While BankCard USA offers outstanding support and a versatile set of services, their residual splits do come in slightly lower than some of the top competitors on this list. 
BankCard USA Benefit Summary:
Excellent retention rates

A full suite of omnichannel processing and value-added services

Highly personalized, boutique merchant support
Click here to go to BankCard USA
MBNCard ISO Agent Program
MBN offers agents a number of benefits, not the least of which is its guaranteed low pricing, which helps make landing new merchants easier. MBN also offers up front bonuses for each new merchant signed and significant residuals, up to 100% in certain situations. One unique feature of MBN is the potential to receive a $100 payout in instances where the company can't offer a merchant services and has to decline an application. 
MBN also offers agents a number of value-added services including an easy-to-use web portal for onboarding new merchants, access to a 24/7 support team to help ensure merchant questions are answered as quickly as possible, statement review to ensure the numbers are broken down simply for the merchant, and much more. 
MBNCard Benefit Summary:
Upfront signing bonuses on each new merchant

Up to 100% residuals

$100 payouts for certain denials

24/7 support

Merchant statement review
Leap Payments ISO Agent Program
Leap Payments is a leading payments company serving major brands like Best Western, H&R Block, PetSmart and others. Their ISO agent program is a top choice thanks to the company's commitment to making it as easy as possible for agents to get merchants approved. With 15 partner banks, 24/7 US-based support, and approval in as little as 12 hours, Leap agents can expect a fast, frictionless onboarding process, helping maximize both residuals and the merchant experience.
Leap Payments offers a full suite of merchant services including payment processing, hardware, gift and loyalty programs, and much more. Leap also enables agents to offer merchants additional value through services like same-day and next-day funding and high-risk merchant accounts in over 28 industries.  
Leap Payments Benefit Summary:
12 hour merchant approval

High approval rate with 15 partner banks

24/7 US-based support

High-risk merchant acceptance

Same-day/next-day funding available 
Click here to go to Leap Payments
Getting More with an ISO CRM
Choosing the right ISO agent program can help create the conditions for success, but in an industry as competitive as payments, ISOs and independent agents need to leverage every advantage they can get. A good ISO CRM will augment and enhance the best features of a top ISO agent program, enabling agents to deliver a faster, more personalized, more streamlined sales process and board new merchants faster than ever before. 
IRIS CRM, the payments industry's top ISO CRM, offer ISOs and agents:
A complete lead management suite to make generating leads and shepherding them through the sales process easier than ever. 

Automated onboarding through TurboApp, enabling merchants to be boarded to some of the industry's top processors in as little as 5 minutes. 

Advanced reporting tools that automatically combine reports from multiple processors and automatically calculate residuals and agent splits. 

A built in power dialer to make sales calling more efficient, more effective, and less tiring. 

A full suite of productivity and administration tools.
…and much more. 
To find out more about how an ISO CRM can help you land more merchants and maximize your residuals, schedule a free guided demonstration of IRIS CRM today.