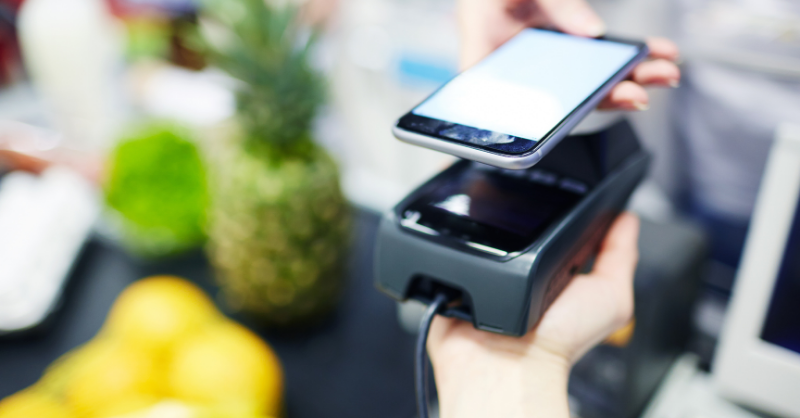 TSYS ISO Program – The Many Benefits of Partnering with TSYS / Global Payments
TSYS is a world leader in payment processing, serving over 638 million accounts across 80 countries. In 2019 TSYS merged with Global Payments, another international leader in the payments space. Aside from great products and a stellar track record, a major factor in the company's reach and success is its commitment to working with independent resellers through the TSYS ISO Program. TSYS makes its partnerships with independent sales organizations a top priority, ensuring mutually beneficial relationships that make merchant acquisition as easy and profitable for ISOs as possible. The following represent just a few of the key benefits ISOs stand to enjoy by joining the program and adding TSYS to their roster of payment processing partners. 
Open Pricing Options
The TSYS ISO program offers flexible pricing, ensuring that ISOs can price competitively to improve merchant recruitment while receiving the compensation they need to stay profitable and drive growth. On top of flexible pricing, TSYS Wholesale ISOs have the option to choose how much underwriting risk they retain, offering an even greater level of control over revenue sharing and risk mitigation.
Faster Funding Options
TSYS Global Payments ISOs have access to faster funding options – a key benefit and top priority for most experienced merchants. TSYS offers both next-day and same-day funding, ensuring ISOs have tiered funding options to match each merchant's level of risk and business history. Reducing standard holds from multiple business days to as little as one boosts merchants' cash flow and financial health, making it a powerful sales tool ISOs can use during the acquisition process.
Industry-Leading Support
TSYS understands the importance of supporting its partners and offers an unmatched level of resources and support team access to ISOs. Each TSYS Retail and Wholesale ISO partner is assigned a dedicated relationship manager and partner sales support specialist to help ensure the smoothest possible merchant acquisition, onboarding, and service. When issues do arise, ISOs will never have to wait around for help, as TSYS provides 24/7 US-based support, 365 days a year.
Cross-Border Wholesale Processing Capability
The Canadian payments market is worth over $20 billion, making Canadian merchants a huge source of opportunity for ISOs. While some payment processors can't offer ISOs the ability to work with merchants outside the U.S., TSYS wholesale ISOs have access to full Canadian processing capability, allowing them to target and recruit merchants in the lucrative market north of the border. 
More Value-Added Resellers
Merchant services go beyond just payment processing, and the TSYS ISO program offers over 1,000 value-added resellers (VARs) to ensure ISOs will always be able to provide all the hardware, software, and service options merchants need. From gateways to EMV-compliant hardware to third-party software integrations like POS systems and CRMs, the TSYS ISO program's VAR roster helps ISOs provide one-stop shopping while maximizing the number of revenue streams that can be generated from a single merchant.  
Unparalleled IRIS CRM Integration
TSYS and IRIS CRM have partnered to provide ISOs with the ultimate customer resource management experience. TSYS merchants utilizing IRIS CRM can access all of the platform's advanced lead management, sales, and productivity tools, including:
TurboApp Onboarding:

Automatically board TSYS merchants directly through IRIS CRM in as little as five minutes, without the need to manually transfer MPA data or risk costly data entry errors. 

Advanced Reporting Integration:

TSYS reporting integrates directly with IRIS CRM, enabling the system to automatically pull in, combine, and display key data on transactions, pricing, ACH balancing, disputes, card downgrades, residuals, merchant details, and more. 

Automatic Residuals Calculation:

When residuals numbers drop each month, IRIS CRM automatically applies agent splits, providing instant access to accurate residual calculations with no need to manually crunch the numbers.   

Advanced Wholesale Management:

TSYS wholesale ISOs enjoy extended control over their merchants

and

extended functionality in the CRM, including the ability to edit key merchant data like bank details and DBA information without having to log in to a second portal.

 
TSYS is a must-have processing partner for all ISOs, not only because of its status as a global leader in payments, but also because of the unmatched level of importance it places on the success of its independent resellers. IRIS CRM – the industry's leading customer resource management tool – offers TSYS ISOs an unparalleled level of integration and control over their merchants. From boarding to residuals to wholesale management, there is no more powerful sales and productivity tool available to TSYS ISOs than IRIS CRM. 
To find out more about the platform's complete suite of features, and everything it can do to boost your ISOs service quality, residuals portfolio, and long-term growth, schedule a free guided demonstration of IRIS CRM today.