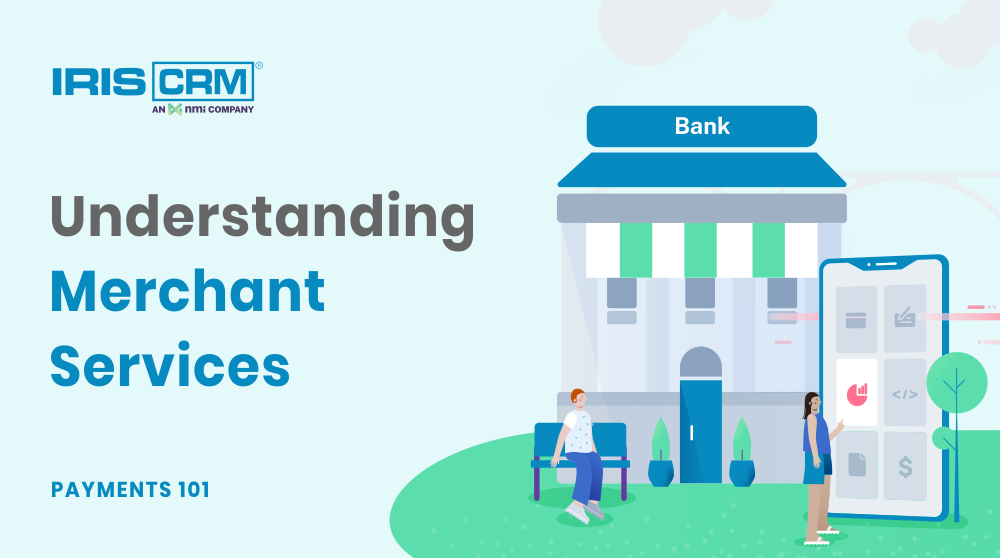 Understanding Merchant Services
Merchant services and the payments industry as a whole are complex, with multiple layers of service providers and countless moving parts all working to ensure electronic payments are accessible to merchants and fast, frictionless, and convenient for consumers.
But what exactly are merchant services? It's a broad term that covers a lot of ground and, understandably, occasionally a source of confusion both for merchants and new entrants to the space. With that in mind, the following is a brief breakdown of what merchant services are, the most common products and services merchants need, and where they can be acquired. 
What are Merchant Services?
Merchant services is a term describing the wide set of products and services that businesses need in order to sell and, specifically, to accept electronic payments. 
Whether they're brick-and-mortar stores, ecommerce sites, unattended sellers like parking garages and vending machines, or omnichannel businesses selling everywhere, all merchants need some way to get money from their customers' credit cards, debit cards, and digital wallets into their bank accounts. Merchant services providers offer the infrastructure, hardware and software, and expertise to make that happen. 
Merchant Accounts / Credit Card Processing
The primary merchant service effectively all businesses need access to is payment processing for credit and debit cards. While there are a few different ways to go about doing it, the vast majority of businesses opt to accept card payments through a special bank account known as a merchant account. Merchant accounts can only be issued by banks that have relationships with the major card brands like Visa and Mastercard, and are the only type of bank account that can accept funds directly from debit and credit payments. 
Payment Gateways
Payment gateways are software systems designed to facilitate electronic payments. While the physical payment terminal at a store's cash register is technically running a gateway, generally speaking, the term refers to the software used by ecommerce merchants to accept payments over the internet. Payment gateways act as the hub at the center of ecommerce payments, managing the flow of payment data between the merchant, the buyer's card issuing bank, the inventory control system, and more. Gateways also perform important encryption duties to keep consumers' data safe while it's in transit. 
Payment Hardware
Brick-and-mortar merchants need modern payment hardware to facilitate card and digital wallet transactions, and most will get it from their merchant services provider. From payment terminals to portable card readers to full point-of-sale systems, there is a wide range of solutions available to fit the needs of each merchant, regardless of size. 
Mobile Payments
Mobile payments are an emerging payment technology that turns any mobile device into a portable point-of-sale and payment terminal. Merchants can install an app on a phone or tablet and use it to ring up customers and take payments anywhere, making them ideal for non-permanent locations, in-person meetings with clients, door-to-door sales, and more. Payments can be taken either using a plug-in mobile card reader like the ones made famous by Square, or in some cases, just by tapping a contactless card against the mobile device.
P2P Payments
Peer-to-peer payments, like those offered by Venmo and Zelle, grew in popularity during the global pandemic. P2P systems allow users to instantly send money from a connected bank account to any friend, family member, or seller with an account on the system. P2P payments are becoming increasingly common options offered by merchants to give consumers more ways to pay, and big players from Visa and Mastercard to the Federal Reserve are introducing new P2P systems to improve things even further.  
Value-Added Merchant Services
In addition to facilitating payments, merchant services providers often offer their clients a wide variety of value-added services designed to make doing business and accepting payments safer and easier. Just a few common value-added services include:
Secure data tokenization

Point-to-point encryption (P2PE)

Advanced third-party fraud protection

Electronic invoicing

Chargeback defense

Level II and III processing
Where Can Merchant Services be Accessed?
The payments industry is built in layers, and where and how a merchant gets their payment processing depends largely upon which layers they have easy access to – generally a function of the merchant's size and account value. With that being said, merchants will generally partner with one of three options: an acquiring bank, a payment processor, or an independent sales organization (ISO).  
Acquiring Banks
Acquiring banks are the financial institutions that actually issue merchant accounts. They're members of the large credit card associations like Visa and Mastercard that have been given authorization by those companies to accept credit and debit card payments over their networks. On the other side of acquiring banks are issuing banks – the institutions that provide branded credit cards to consumers and businesses.
Large acquiring banks like HSBC, Wells Fargo, and Bank of America generally don't specialize in merchant-facing service, and, as a result, they often only work directly with the absolute largest accounts. For instance, a company like Walmart will have a direct relationship with an acquiring bank, but your local corner store probably doesn't. 
Payment Processors
Payment processors are intermediary companies that work under acquiring banks to provide the technology rails that make electronic payments work as well as a certain level of direct merchant recruiting. For instance, TSYS, one of the world's largest payment processors, provides processing and support for Wells Fargo.  While most payment processors are third parties, in some cases, acquiring banks create their own wholly-owned processors, like Chase Merchant Services. 
The vast majority of merchant accounts issued by acquiring banks are issued through a payment processor. Smaller merchants have more direct access to payment processors, and many SMBs get their processing services directly from companies like TSYS/Global Payments, Elavon, FIS, and others.
Independent Sales Organizations
While most merchant accounts flow through a payment processor, most merchants access their payments from the next level down – independent sales organizations. ISOs are resellers responsible for finding, recruiting, and supporting merchants on behalf of a payment processor or acquiring bank. ISOs are purely sales and support companies – they don't create or maintain the technology that keeps the industry running, and they can't issue merchant accounts. In fact, they never handle a merchant's funds at all. 
The benefits of working with an ISO are twofold. First, merchants can get access to payment services from dozens or potentially even hundreds of processors through a single partner, ensuring a good match for their needs and maximizing their chances of acceptance. Second, ISOs can provide even the smallest merchants with the one-on-one attention they need – a level of personal service that would be impossible to get from a large payment processor or acquiring bank. 
About IRIS CRM
IRIS CRM is the payments industry's leading customer resource management platform. It provides ISOs with the tools they need to work smarter, operate leaner, and maximize growth in a highly competitive industry.
IRIS CRM offers a unique combination of advanced customer data management and powerful productivity tools designed specifically to meet the daily needs of ISOs, including:
Advanced lead management to improve merchant recruiting

Automated onboarding to enable merchants to be boarded to processing and gateway services in mere minutes

Automated residuals management to make calculations and reporting instantaneous and pinpoint accurate

Built-in support features and a private-labeled merchant support portal to improve the merchant experience and retention

A full suite of productivity tools integrating communications, scheduling, document management, marketing, web analytics, and much more in a single, centralized point of control
To find out more about all the ways a merchant services CRM can maximize growth by streamlining and enhancing ISO operations, schedule a free guided demonstration of IRIS CRM today.