IRIS CRM Visitor Tracking
Gain Clear Levels of Insight Into Your Prospects' Business Needs with Real-Time Updates on Their Interactions with Your Websites and Email.
Your website is one of your ISO's most powerful marketing tools.
So, whether it's generating inbound leads or educating prospects on the merchant services you offer, getting the most out of your site is crucial to the success of your ISO.
With IRIS CRM's powerful visitor tracking feature, you can now gain a new level of value from your website – real-time insight into how each of your prospects is interacting with your links and web pages.
IRIS CRM's visitor tracking is a simple, non-intrusive tool that turns your outgoing email links into customer-data-generating machines – sending back invaluable business intelligence your team can use to know what a lead needs before they ever tell you.
With IRIS CRM visitor tracking, your agents will gain a clearer picture of your prospects' needs, and your sales process will be more tailored and efficient. The result is faster sales, higher closing rates, and supercharged residuals.
IRIS CRM's visitor tracking provides your ISO with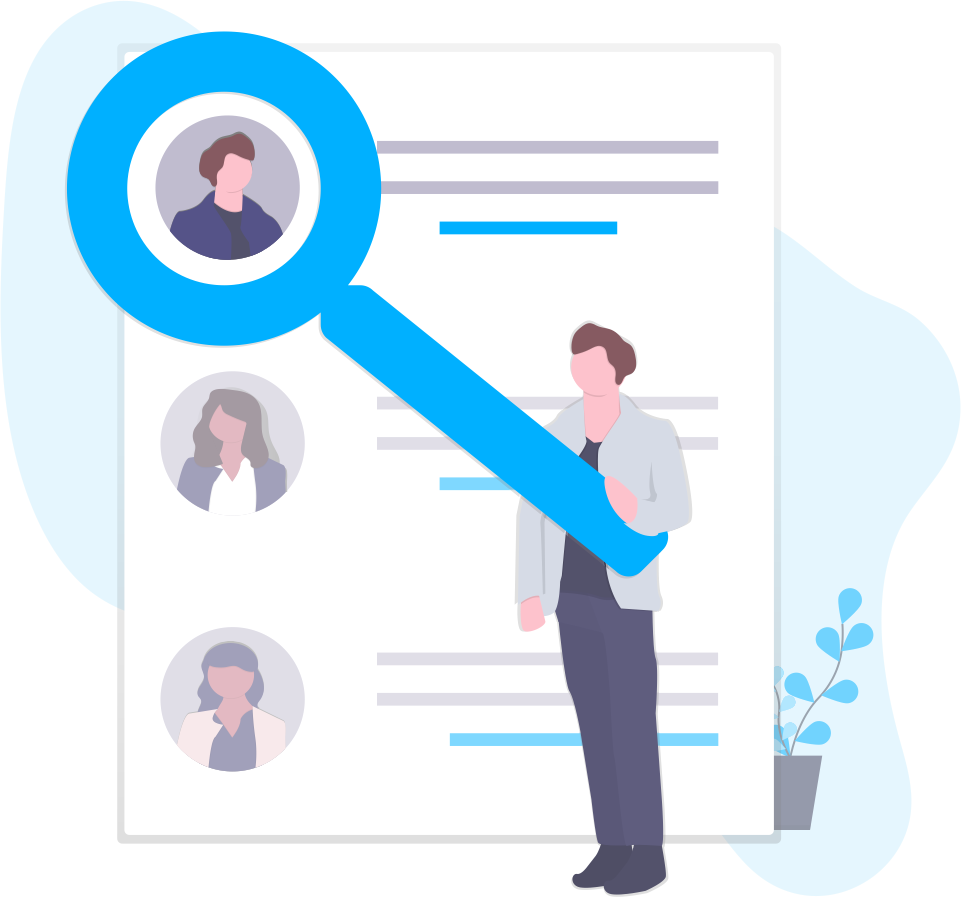 The ability to track the interactions between your leads and your email and website in real-time.
Instant pop-up notifications alerting all assigned agents whenever a lead is currently engaged with your website.
Insight into which of your links leads are clicking, and which of your site's pages they're visiting.
Easy integration of visitor tracking on as many of your websites as you'd like.
Full access to each lead's complete web engagement history in the lead account's notes area.
The ability to access an active lead's account, automatically dial a call, launch an email, or send a text message, all from within the on-screen pop-up.
Click here to book a free guided demonstration of IRIS CRM and its powerful visitor tracking ability today.
Why Visitor Tracking is So Important to Merchant Service and
Acquisition
Why Visitor Tracking is So Important to Merchant Service and Acquisition
Knowledge is power, and the more you know about your prospects and existing clients, the better you can serve them. That's what makes visitor tracking such an important part of the merchant acquisition process and an equally important part in delivering exceptional service to the merchants already on your ISO's roster.
Visitor tracking enables your team to monitor which of your emails prospects are opening, which of your links they're clicking, and which pages they navigate to once they're on your site – all in real-time. That provides a level of insight into your prospects' needs that just isn't available without IRIS CRM.
By keeping an eye on which pages your leads are visiting, your agents can generate a profile of which services a prospect is most interested in before their initial sales calls. That not only speeds up the sales process by reducing the time it takes to get to the heart of a merchant's needs, it also reflects incredibly well on the professionalism of your team and ensures a great first impression.
Real-time tracking can also provide your ISO's team with instant notification whenever a cold leads turn hot again, ensuring that no lead ever slips through the cracks, even if you've gone months without hearing from them.
Finally, once a merchant is signed on, continuing to track web interaction ensures that your team will always have complete situational awareness over the merchant's ongoing needs, and will be able to reach out with relevant upsells and additional service offerings.
Click here to get in contact with IRIS CRM to learn more about how visitor tracking can help your ISO boost close rates and sign more merchants.
IRIS CRM Visitor Tracking Features
Track Your Leads' Interactions with Your Website in Real-Time
With IRIS CRM, gaining real-time insight into how your prospects engage with your website is as easy as clicking a checkbox. Once a site is set up with tracking, all you have to do to enable it on any given link is click the "Track Visitors" box when sending out an email. With that box checked, any links contained in the body text will become custom tracking links.
When a reader clicks on one of those links, IRIS CRM will automatically keep track of which links they clicked on to access the site, and which pages they visit within the site. All of that valuable data will be automatically routed back to the CRM, stored, and made available to your agents.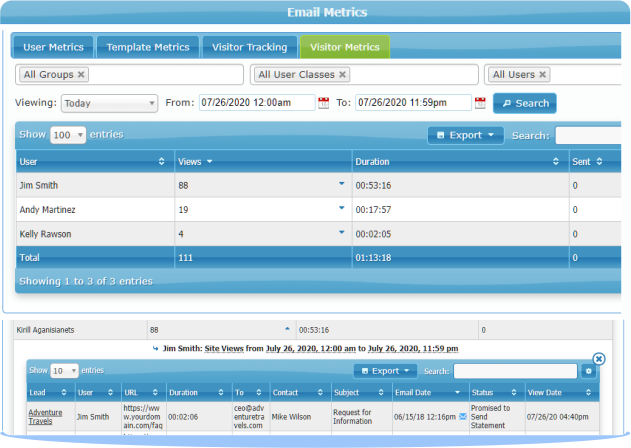 The result of that expanded business intelligence is that:
Your agents will gain a deeper understanding of which merchant services each of your prospects shows the most interest in, enabling a more targeted sales process.
Your IT team will have access to an additional level of data to help them tailor your website for the optimal conversion of visitors into signed merchants.
Your management team will gain high-level insight into the performance of your web content, how it impacts merchant decision making, and which of your merchant services are converting at a healthy rate, and which should be improved (or cut).
Receive Instant Notification of Current Lead Activity
Whenever a lead clicks on an active tracking link, IRIS CRM provides an instant popup notification to all agents and users that have been assigned to that prospect in the CRM. That on-screen notification will then continuously display each new link the prospect clicks and each new page on your website they visit.
Agents can close the notification pop-up if they're working on something else, or they can access the lead's account or launch a call with a single click. They can also add a task or note to the lead's account, launch an email, or send an SMS message all from within the pop-up, without ever having to navigate away from the task they were working on prior to the notification.
Access Historic Lead Activity and Improve Sales Team Awareness
Agents won't always be able to reach out to a lead as soon as a tracking notification occurs, so IRIS CRM also records each lead's visitor tracking history in the notes section of their lead account. That means your agents can easily go back and review how each lead has historically interacted with your website whenever they need to.
Access to a lead's historical visitor tracking data ensures your agents will always have a head start on understanding your prospects' needs and can deliver the best possible sales process, no matter how much time has elapsed since the last time a prospect was on your website.
Get Real-Time Updates on Email Engagement
IRIS CRM also provides real-time tracking on email engagement, allowing your agents to see which of your emails prospects are reading, and when. Whenever a lead opens an email, a notification pop-up will display on-screen to each user assigned to that lead. Clicking on the lead's name will open their full lead account, or the user can click the phone icon to launch a call through the dialer, or preview the text of the email the prospect is reading – all from right within the notification box.
Easily Track Activity on Multiple Websites
Setting up visitor tracking on all of your websites is incredibly easy. All you have to do is add the domain of the site you'd like to track into IRIS CRM and install a small snippet of code into the site's header, right alongside any other tracking tools like Google Analytics. Once the code has been installed, simply click the verification button inside IRIS CRM to make sure everything is hooked up correctly, and you're ready to go.
You can repeat that process for as many websites as you'd like. Once your sites are set up in the system, you can set tracking to be enabled by default in your email templates, and from that point on, IRIS CRM will automatically turn every link you send out from your sites into a custom tracking link specific to the user who receives it.
Ready to check out IRIS CRM's visitor tracking capabilities? Click here to start your no-commitment free trial and put the full power of the industry's top customer resource management platform to work for your ISO today!
Ready to check out
IRIS CRM's visitor
tracking capabilities?
Click here to start your no-commitment free trial and put the full power of the industry's top customer resource management platform to work for your ISO today!
Schedule Demo