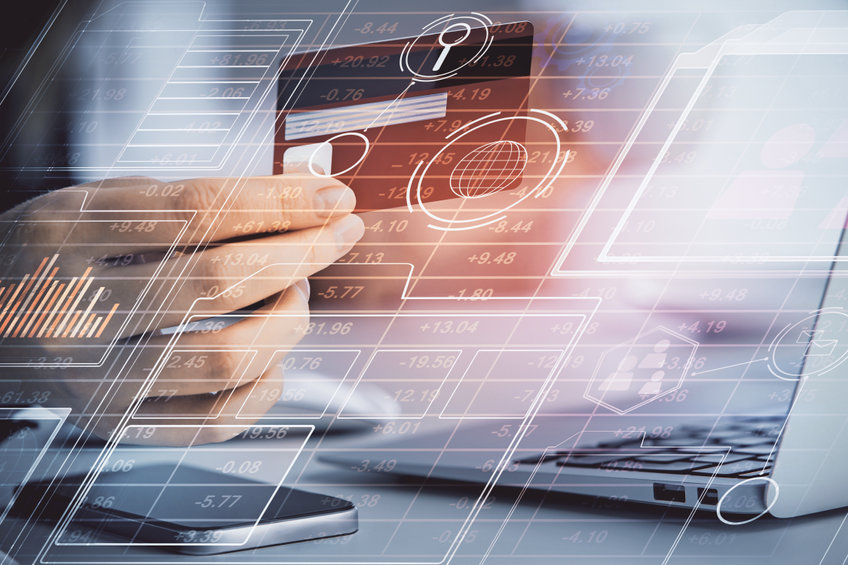 What is the Payment Facilitator Model and What Benefits Does it Offer?
Payment facilitators are intermediaries that provide value to the payments industry by matching merchants with electronic payment processing services. The payment facilitator model is a relatively new one that offers some notable benefits to both the merchants they serve and themselves – namely a faster, smoother process, and more control over pricing and merchant selection. 
The core service payment facilitators offer merchants is the ability to accept credit and debit payments, both online and in-store. But payment facilitators can also offer merchants value-added features ranging from gateway services to extra fraud protection and beyond. Some offer those services to merchants looking for traditional stand-alone payment processing, but many offer integrated payment services to merchants using some other type of SaaS solution where having payment acceptance bundled in makes doing business easier. 
How Payment Facilitators Differ from ISOs
If an intermediary that sets merchants up with payment processing services sounds familiar, it's because the payment facilitator business model mirrors the independent sales organization (ISO) model in many ways. But, while they are both similar in the role they fill, there are some key differences in the way they operate that are equally or even more important than their similarities. 
Integration: 
As previously mentioned, integration with larger systems is a big part of what drives the payment facilitator model. For example, a company offering a DIY website builder may decide that integrated payment capabilities could make life easier on its ecommerce customers by not forcing them to seek out a third-party payment solution. Becoming a payment facilitator would allow the service provider to offer fast, easy digital payments as part of the overall product and customer experience. As the name suggests, in many cases, it's all about non-payments companies finding ways to facilitate payments for their customers as a way to add value (and open up new revenue opportunities.) That isn't the case with ISOs, which are purely payments companies. 
Sub-Merchants:
When ISOs acquire new merchants, they pass the new client's information to a payment processor that issues the merchant their own unique merchant account and merchant identifier (MID). Payment facilitators don't pass on their merchants or issue them unique accounts and MIDs. Instead, businesses working with a payment facilitator process their transactions as sub-merchants on the facilitator's MID.  It's a subtle but extremely important distinction. Payment facilitators also sign contracts directly with their merchants, whereas ISOs can only act as third-parties to contracts that legally must be between the merchant and the payment processor.
Risk and Underwriting:
Because all sub-merchants are operating on the facilitator's MID and merchant account, they are responsible for significantly more risk than an ISO. That comes with both upsides and downsides. On the upside, there is more control over which merchants they accept and work with. On the downside, they're also totally responsible for their own underwriting and are liable for any losses that result from the actions of their merchants. By comparison, even wholesale ISOs that take on some of the underwriting process still share the risk with their payment processing partners, and retail ISOs take on effectively zero liability for transaction risk. 
The Benefits
The unique way in which the payment facilitator model operates offers certain benefits that make it attractive to both facilitators and merchants, including additional control, potentially higher margins, a faster, more frictionless customer experience, and more.  
Benefits to Payment Facilitators
On the payment facilitator side, the benefits over the ISO model are almost entirely a question of control. ISOs have little to no control over which merchants their processing partners accept; payment facilitators have effectively total control over which merchants they work with. That opens up a potentially larger pool of clients and, in turn, a potentially larger source of revenue. Payment facilitators also have more control over pricing and how they bill their sub-merchants. As a result, there is the potential to be more lucrative than the ISO model – keeping in mind that it comes with more risk as well. 
Benefits to Merchants
On the merchant side, the benefits of working with a payment facilitator over an ISO are a faster onboarding process and – potentially – greater access to processing services. Merchants signing up with payment facilitators generally go through a fully automated and less exhaustive underwriting process upfront than would be required for a merchant account application through an ISO. As a result, the signup process is often easier, and the time-to-processing can be significantly faster. Merchants with less business history or little to no formal documentation may also find that processing as a payment facilitator's sub-merchant is an option while acceptance for their own merchant account isn't. Both also represent benefits to payment facilitators themselves, as the more streamlined signup process can be an extremely attractive selling point during merchant recruiting. 
Payment Facilitators and Customer Resource Management
Much like their ISO cousins, payment facilitators operate in a fiercely competitive environment where generating an advantage as quickly and sustainably as possible is key to long-term success. Many payment facilitators turn to customer resource management software to carve out that edge over the competition. 
A good ISO offers payment facilitators organization-wide benefits, including:
Advanced lead collection

and management to keep the top of the sales funnel full and turn more interested merchants into long-term clients. 

In-depth unified reporting

on everything from portfolio growth and composition, to merchant performance, to monthly residuals, and beyond.

Service and support tools to ensure elevated service delivery, strong relationships, and happy, loyal merchants.

Integrated communications, scheduling, and marketing tools to allow staff at all levels to centralize their work, minimize platform-juggling, save time, and maximize productivity.
…and much more.
IRIS CRM is the payments industry's most advanced customer resource management platform, offering ISOs and payment facilitators the tools they need to make merchant acquisition faster and more effective, residuals management easier, and all aspects of an organization more productive. 
To find out more about how customer resource management software can help your company supercharge portfolio growth, maximize residuals, and save time, schedule a free guided demonstration of IRIS CRM today.