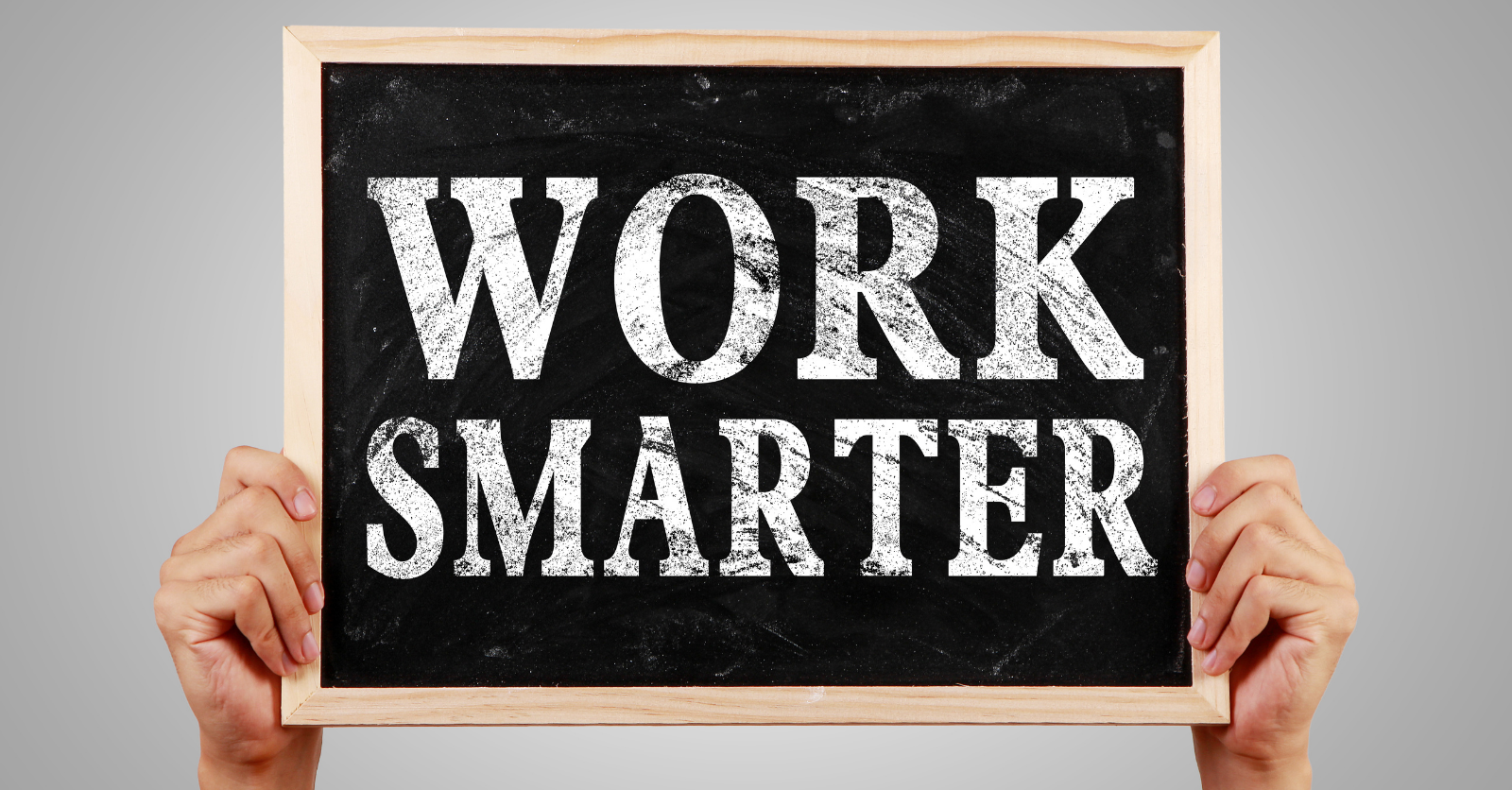 Work Smarter, Not Harder: How IRIS CRM Will Change the Way Your ISO Works
Hard work is a crucial ingredient for success in all industries, especially during the early phases when a business is just getting off the ground. But the companies that not only survive startup, but go on to thrive, grow, and dominate their industries are often the ones that find a way to quickly replace pure hard work with smart work. It's no different for your ISO, and working smarter instead of harder is the key to everything from more efficient employees to reduced costs to lower burnout rates and beyond. 
As in all industries, the key to working smarter in the payments industry is technology, and there is no better tech available for an ISO looking to streamline operations than IRIS CRM. IRIS CRM is a leading customer resource management platform designed specifically to meet the unique needs of independent sales organizations. It automates and enhances all areas of an ISO's operations, and it offers a wide variety of tools covering everything from merchant acquisition and sales, to operations, to reporting, communications, and beyond. The following represent just three of the big ways IRIS CRM can help your ISO begin working smarter right away, increasing the value you get from each lead, each merchant, and each hour of work. 
Smarter ISO Merchant Acquisition:
Merchant services is a cut-throat industry where commoditization of services makes price the key factor in competition, especially among merchants with high annual sales volumes. That means attrition is always a threat, and keeping a steady flow of new merchants coming in the door is key to long-term success. With differentiation so difficult, volume matters, and anything you can do to help your ISO generate more leads and, most importantly, squeeze more out of each, represents a huge benefit. 
IRIS CRM offers an advanced lead management suite designed specifically to help your ISO reduce the amount of work involved in lead generation and management, while simultaneously pumping up the volume of leads entering the top of your sales funnel. It does that by automating most of the process, letting the system handle the work so that you don't have to. 
IRIS CRM enables you to automatically capture new leads right into the CRM from a multitude of external sources, including contact forms on your website, links embedded in an email, QR codes sent out on personalized postcards, and even inbound phone calls. If you do want to manually enter a lead, you can do it in a matter of seconds and a few clicks, even right from your smartphone.
Once a lead is captured within IRIS CRM, the system automatically tracks and logs every single contact you have with that prospect. Key data like call information, emails, document uploads, scheduled meetings – even a lead's activity on your website – is all automatically captured and displayed right in the lead's account. The result is that, as the sales process moves along, your agents will always have complete situational awareness on the status of each merchant, their needs, and what it'll take to close the deal.
Click here to learn more about IRIS CRM's sales and lead management features. 
Smarter Onboarding:
Time is money, and traditional onboarding – which can easily take twenty to thirty minutes or more – is a drain on your ISO's resources. Whether you're a small ISO hoisting time-consuming onboarding onto your operations staff or agents as an extra duty, or a large ISO dedicating an entire department to the job, boarding merchants manually is just too slow to make sense. 
IRIS CRM revolutionizes the entire process with TurboApp, a proprietary boarding application that cuts boarding time from 30 minutes down to five or less, even for completely inexperienced members of your team. It also significantly reduces tedious manual data transfer and the potential for costly human error that kind of manual work entails. 
TurboApp uses IRIS CRM's built-in eSignature functionality to import fully-signed digital MPAs into the system, and to automatically pull all of the key merchant data from those applications into TurboApp's fields. Those fields are automatically custom configured to exactly match the data required by the payment processor you choose to board to, ensuring you'll never need to worry about missing or misplaced information. TurboApp even allows you to set default rates for various merchant types, meaning once an application is loaded in, all your team needs to do is review the data for accuracy, make any necessary final tweaks, upload supporting documentation, and hit send!
IRIS CRM and TurboApp enable you to stop throwing more time, resources, and effort at your onboarding, even during times of high growth when your boarding demands are exploding.
Click here to learn more about IRIS CRM's TurboApp boarding application.
Smarter ISO Residuals and Reporting:
Residuals – and reporting in general – is a huge burden for most ISOs because each payment processor you work with has their own unique standard for how and what they report. The result is that each month, you and the other members of your management team are flooded with reports and numbers that, taken individually, only paint a part of the overall picture. That leaves you stuck trying to pull the key data points from each and combine it all into something useful. That takes an enormous amount of time – time you should be spending using that data to steer the ship and make growth-driving decisions. 
IRIS CRM's advanced reporting dashboard solves that problem by handling the data sorting and collating for you. All you need to do is upload your monthly reports (and even that is automatic for certain processors) and the system will automatically compile everything into a single, fully configurable, fully sortable report. You can then easily comb through all of your merchant and portfolio-level data on as high or as detailed a level as you like, without ever having to worry about sifting through the clutter to find the information you need. 
And because all the splits for each merchant are logged in the system, when your numbers hit each month, IRIS CRM automatically calculates your residuals, including the amount due to any agents or partners entitled to a slice of the pie. The result is that everything you could possibly need to know about your residuals on a portfolio-wide, processor-level, or merchant-level basis is available to you in a few clicks, without the need for you to wrangle any data yourself. It also means that you won't have to spend a single minute manually calculating agent payouts, enabling you to cut payments faster – the key to happy, loyal agents. 
Click here to learn more about IRIS CRM's reporting and residuals functions.
In addition to your lead management, onboarding, and reporting, IRIS CRM also includes advanced tools for your ISO's communications, telemarketing, billing and payments, merchant support, and much more. And because every part of the system is fully integrated, your ISO will enjoy organization-wide benefits while consolidating most of your operations into a single piece of software and a single point of control – a huge time and headache saver. 
If you're ready to find out more about how this revolutionary software can change the way your ISO does business, schedule your free guided demonstration of IRIS CRM today!